Trying out my first designs
It's been a few weeks since I started out learning UX design and the experience has been nothing short of amazing. I finally have a hobby where I can further explore my creative skills. Within the short period that the internship commenced, I have learned about
understanding the difference between user's interface and user's experience design,
empathizing with users in order to be able to design user-centric products
conducting quantitative and qualitative research as a form of empathizing with users,
drawing user's persona,
drawing empathy maps,
the design thinking process,
the basics of Figma
and much more.
After learning the background information relating to the subject, the first assignment that was given that has to do with actual design was to design a credit card check-out page for an E-commerce site. Below is what I designed. I know it is not all that pretty, but as I said, it was my first. We all can remember our first time, right?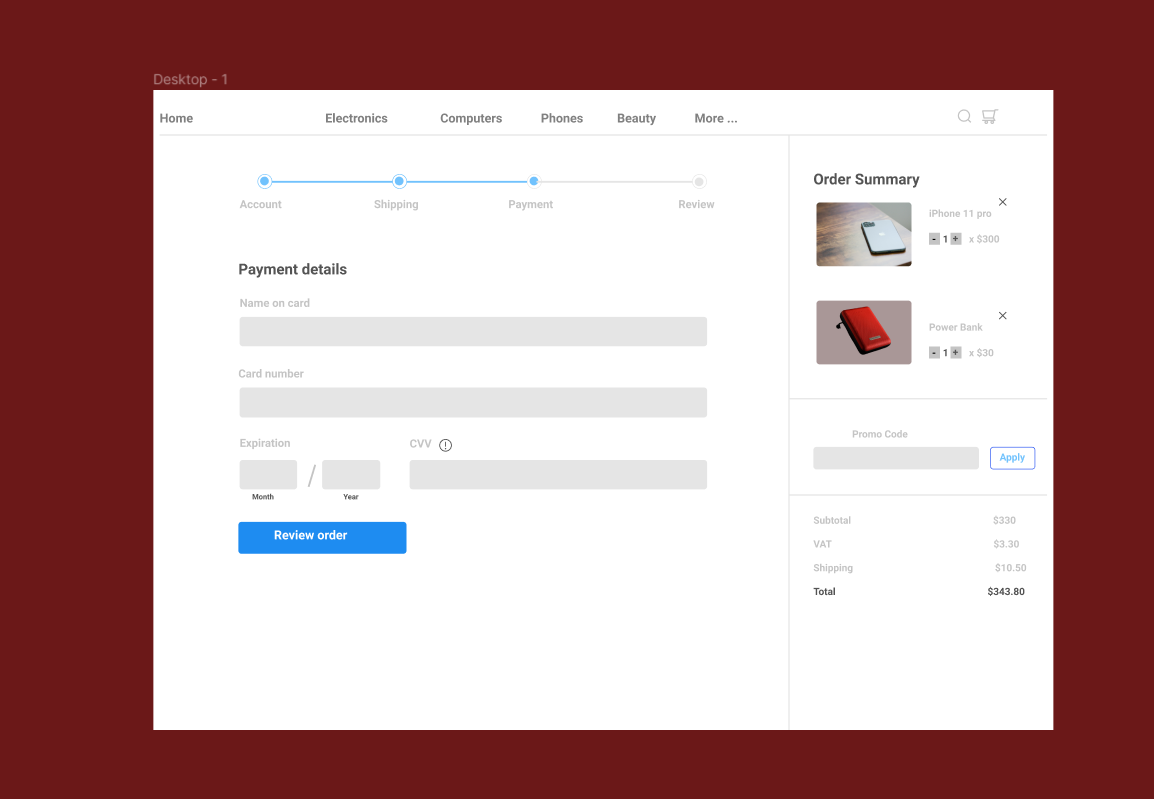 The first one done and dusted, I got another assignment yesterday to design a hero page for an E-commerce platform. of course, I needed some inspiration, so I checked online for some. I also thought about doing something close to being original, so I visited @itsmrhino page and felt I could make a pseudo-hero page design of his upcoming website. I also took a screenshot of his logo and below is what I managed to design. This was just purely for practice purposes.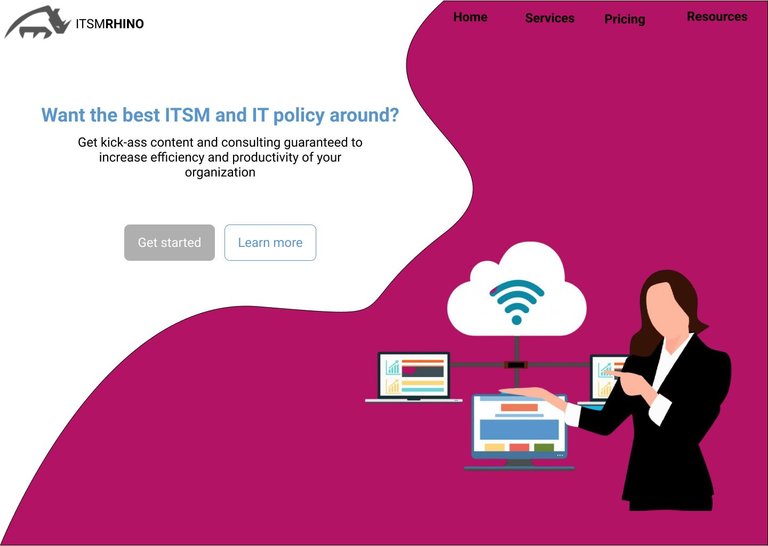 In the design above, I tried to put the knowledge of component creation, auto-layout, and style guide into practice. There is still a long way to go because I could not apply the skills quite well. Learning continues next week as classes are usually Tuesdays and Thursdays. I just hope this design would be enough for me to get promoted to the next stage.
What do you guys think? Comments, constructive feedback, and suggestions about how I can improve my skills would be appreciated. I know we've got some gurus on this blockchain.
All the images were designed by me using Figma
---
Posted via proofofbrain.io
---
---