Thoughtful Daily Post: How not to raise your kids
A rather horrible event happened in the city of Port-Harcourt, Nigeria on the 17th of July 2021 when a 9-year-old girl set a supermarket ablaze culminating in a fire that consumed over 10 million US dollars worth of goods.
If the culprit were to be an adult, perhaps the kind of reaction that followed the event on various social media platforms would not have occurred because it would have been a clear case of arson. But for a 9 year-year-old, the case drew a mix of emotions and opinions from different individuals and stakeholders in the administration of justice in the country.
The Nigerian police, in her infinite wisdom, arrested the girl, and a video clip of her being interrogated emerged on social media. She was being shouted at in an action that depicted a form of coercion. They were trying to establish a motive for the action so as to be able to have a ground for prosecution.
No, they were not going to prosecute the 9-year-old but one of her sisters or mum who happened to be the major reason the little girl was at the supermarket. They all came out shopping and that was not their first time. Obviously, the police were just trying to coerce the girl into admitting that either of her sisters or her mum sent her to set ablaze the supermarket.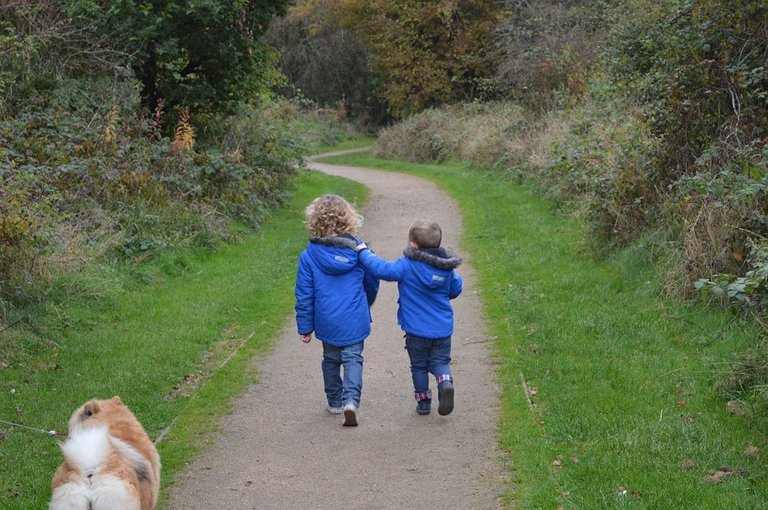 source
While one cannot totally rule out that there could be a motive, I do not think a sane person will hire a 9-year-old for an arson job. My presumption could be wrong by thinking it was a case of a dysfunctional kid. Parenting is a tough job and the world is fast evolving - the borderline between moral uprightness and decadence has faded into oblivion.
Growing up, I use to admire my dad a lot both in words and in deeds so much so that I will deliberately make sure I walk following his footpaths whenever the opportunity to walk behind him arises. With time as I grew up, the realization that my dad is not the most perfect person in the world hit me. I started to see faults in some of his words and deeds. At some points, I vowed to make genuine efforts not to take after him in those faulty areas.
I was just lucky to be able to discern between the good and the bad at a rather early stage of my life, unlike many other people. Nowadays, even parents that are still somewhat on the right side of the moral ladder hardly bother about their children. Twenty-first-century parenting is mostly outsourced parenting and those of us who do not do it are just outliers.
I mean, most kids are sent to school as early as a few months after their births. Some call it daycare, others call it creche. Once the kids clock a few years and are able to walk and talk, they are pushed to the boarding house for their primary education. Secondary education follows suit before they eventually gain admission to the university. After university education, or even before then, many already consider themselves independent and are not ready to stay with their parents anymore. How many years have such children actually spent with their parents?
I am a firm believer in inculcating and shaping the attributes of children their parents. One cannot really claim to know a child they did not train. Many children put up a facade of calmness whenever they are around their parents but are monsters when the parents are not around.
There is also the case of overpampering children. I watched a video of a child that can barely be more than 5 years breaking everything in sight in her classroom because she was upset about something. At such a tender age, I wonder what could have caused her to become like that. Instead of just stopping and admonishing her as to the unpleasantness of her actions, the guardian left her in high hope that she will calm down when she is done breaking everything in the class. How does breaking things a solution to whatever might be upsetting you?
All in all, I think it is pertinent for parents to bring up their children themselves so as to instill their own idea of moral values into them - good or bad. Children get exposed to all sorts of vices by their peers in school and only constant admonition when they return home can help shape them the right way. Making them stay away from us for long in the name of schooling might be cantankerous to their upbringing.
Thank you for reading.
---
Posted via proofofbrain.io
---
---