Resuming the Articles and Showing a Little of my Passion for Plants, especially Cactaceae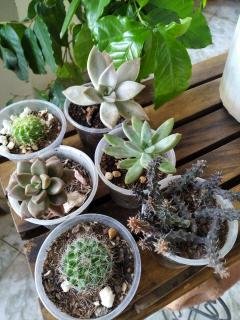 Hello Happy afternoon To the entire givi community, today I am here again giving a brief description of my work, my hobbies and what I like to do.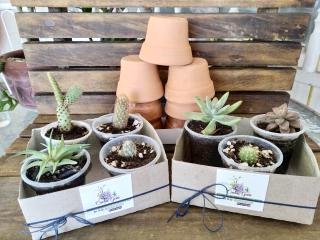 Some time ago he entered the platform but he had not made the publications correctly today he resumed with the intention of showing you one of the things that I like the most and that is working with plants.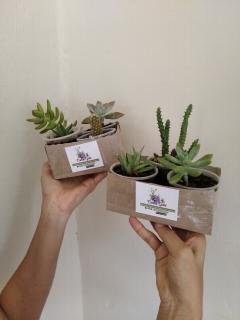 At home I dedicate myself to cultivating cacti and succulents in it, I have achieved great satisfaction since they allow us to sow and cultivate what seems impossible, but over time we see the result of a beautiful plant established and well cared for with a development noticeable when we give it the indicated care.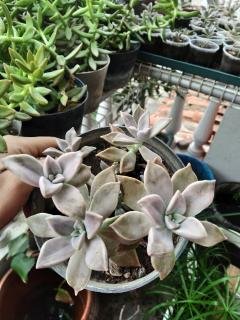 As a result of cultivating this type of plants, a venture arose in which I dedicate myself to making decorative arrangements with this type of plants in various sizes and in this way obtain an extra income for my home.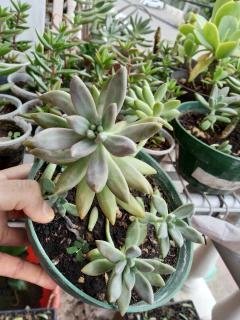 To you gardening lovers I can tell you that since I have my plants now I see the world in a different way every time I see a garden every time I see a plant On the street my tendency is to take care of it and see if it can be propagated from the best possible way is why I love this group because here we can talk we can give each other advice and we can show that we love nature Where we can get much more than pleasure.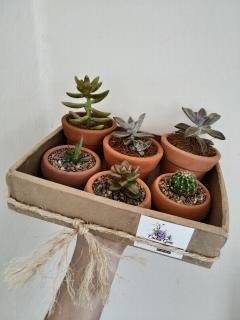 I hope you can tell me if there are any kind of rules or if there are any kind of guides that I must follow in order to continue publishing within the community since I am very excited and I would not want to skip any of them.
Soon I will be sharing a new Material of my work in all areas of the plants.
I say goodbye with love Gens
---
---