generosesity blogs ep.24│One Sunny Day at the Beach

437701 = hello!
Four, three, seven, seven, one equal to hello!
Welcome to generosesity blogs ep. 24!

Feeling the summer heat? Well, it's fun to celebrate with the heat! So, for this week's major blog, I am going to share with you our quick dip on a beach located at the Municipality of Pinamungahan, Cebu.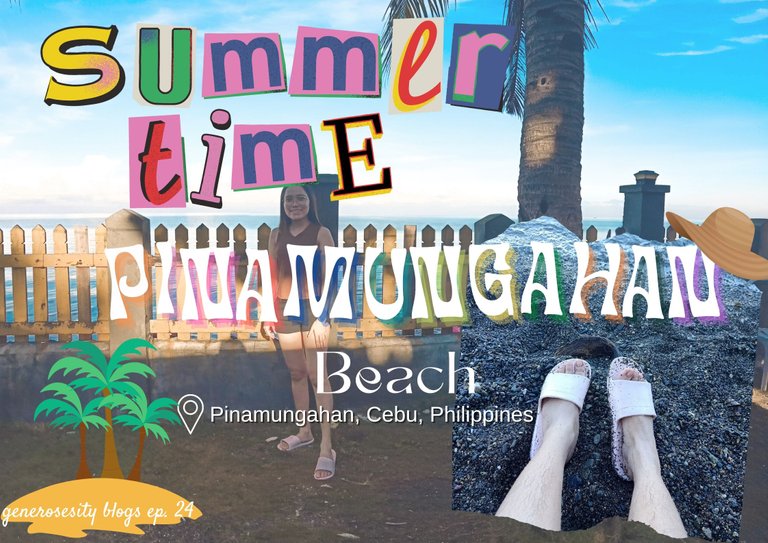 How do you feel when you go to the beach? Me, I am relieved, grateful, happy, and amazed. Relieved because I get to rest my mind from all the problems and struggles that I have been going through. The beach is like therapy for my weak physical and mental being. It rises the positive hormones in my body and it just makes me happy. Also I am grateful every time I go to the beach because I am able to witness the beauty of nature, and that is also the reason why I am amazed.
The beach has no certain name because when you go to Pinamungahan , Cebu the place it is surrounded by beautiful beaches, and this certain place where we stayed is privately owned and if we rent a room, the entrance fee of the beach is for free already. The room where we stayed is spacious and it already has a kitchen and bathrooms.
As early as six o'clock in the morning we already had our breakfast. After that, I took some pictures. Then, I changed my clothes to my swimming attire which is my rash guard and I'm ready to enjoy the beach!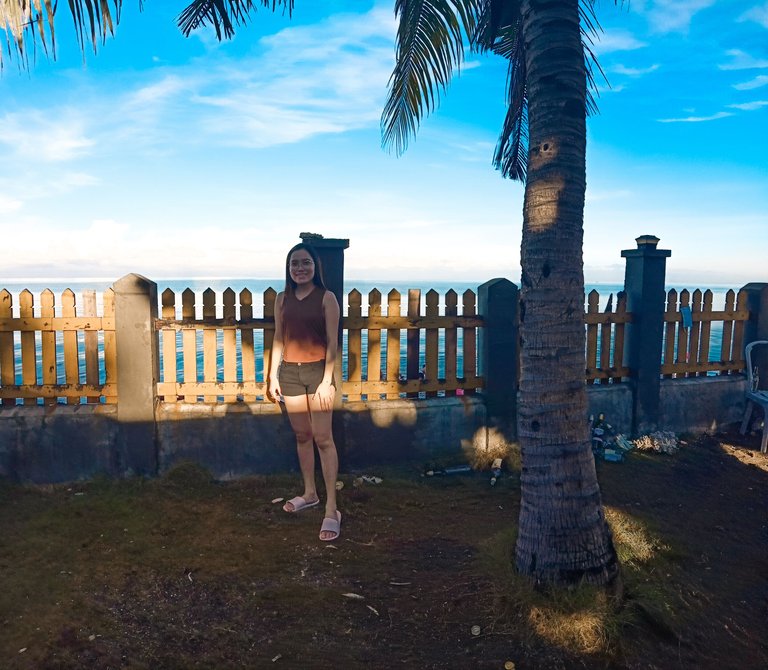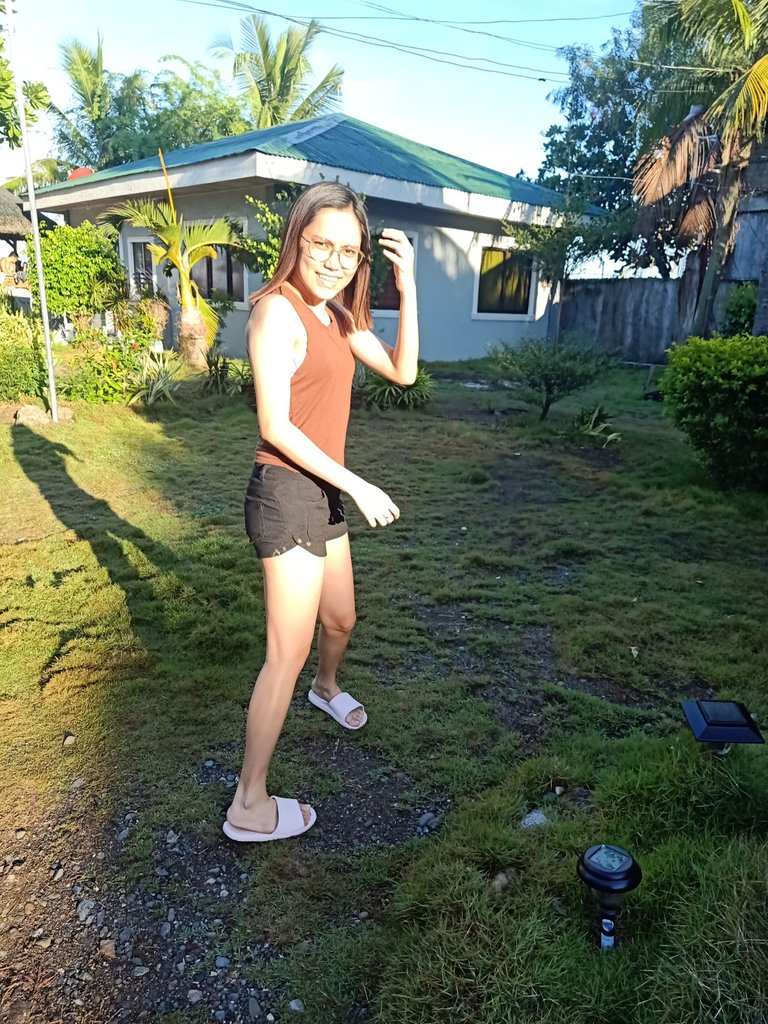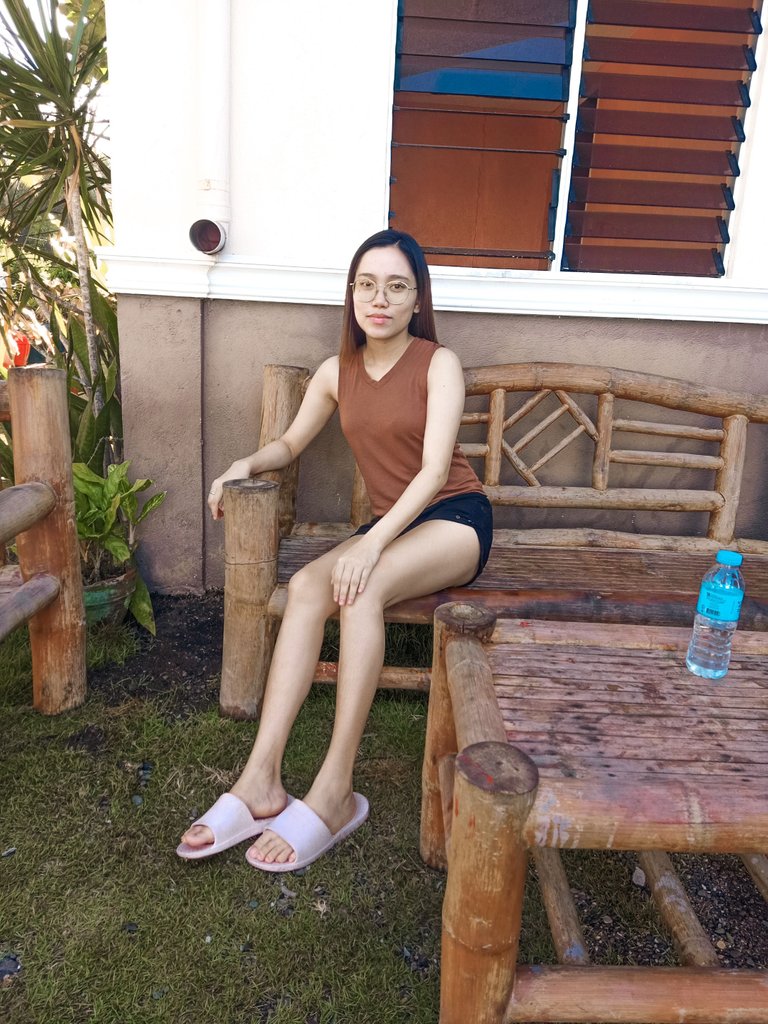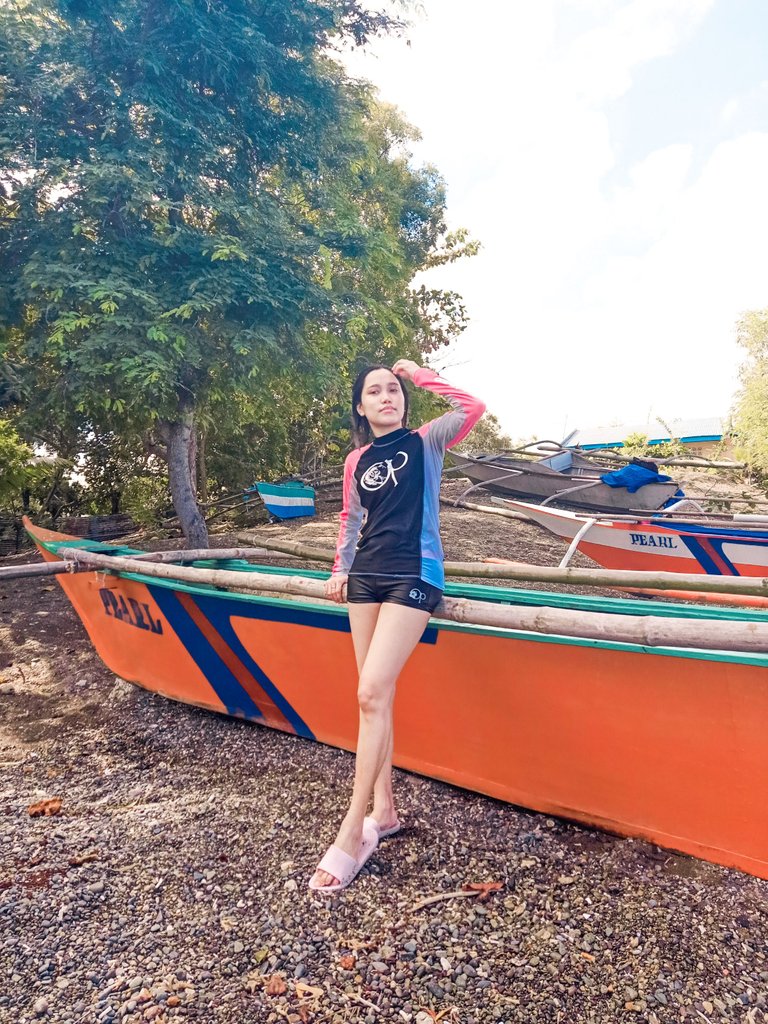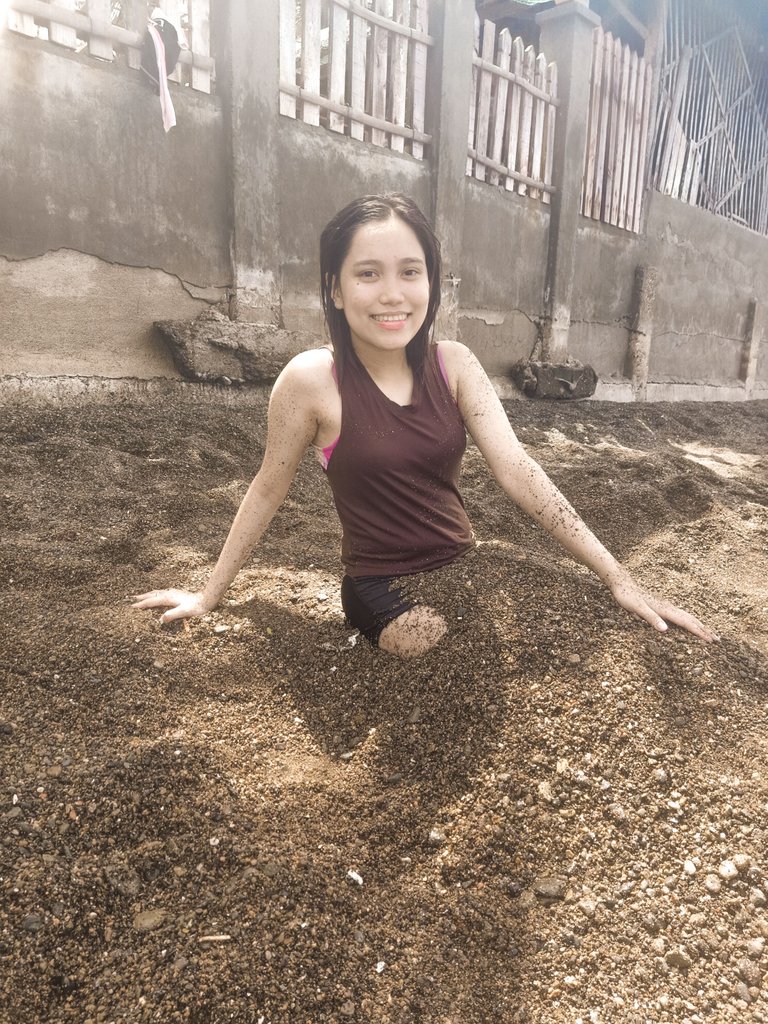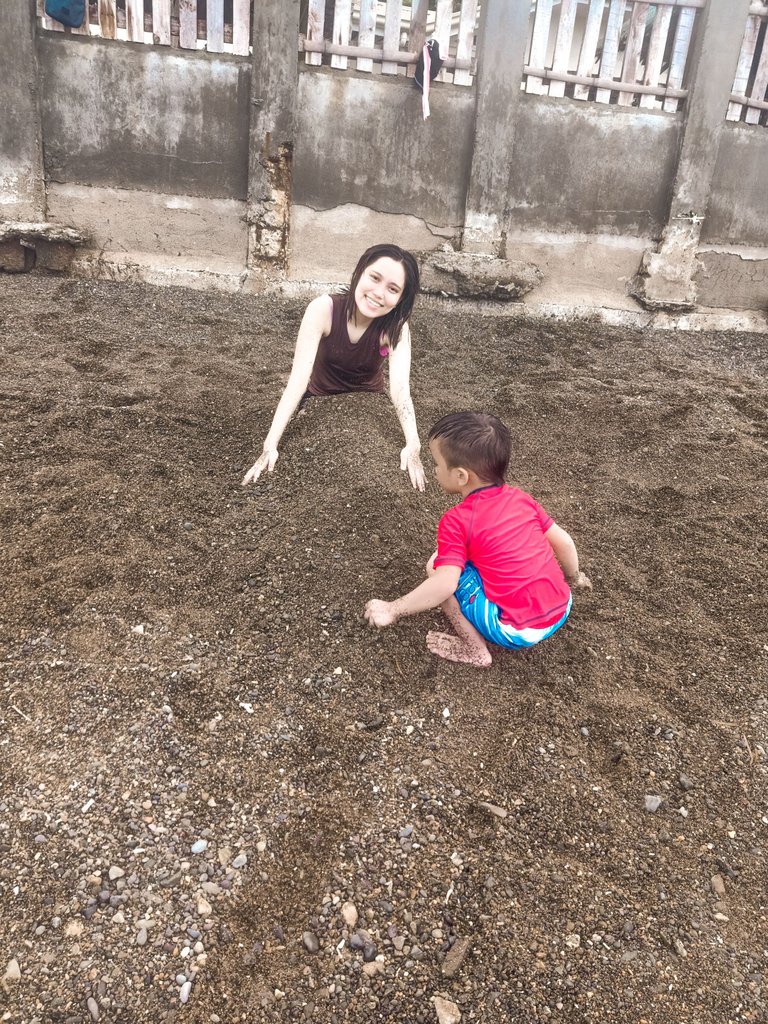 I also played with the sand. Then this baby boy saw me playing and he joined me. I am touched by his gestures because I remember the days when I am also like him, an innocent child. I can also recall that my mom won't allow me to play with the kids outside our house because it is still noon and I need to sleep every noontime so that I'll grow up fast. Now, I am happy that I am able to experience moments like this at the beach.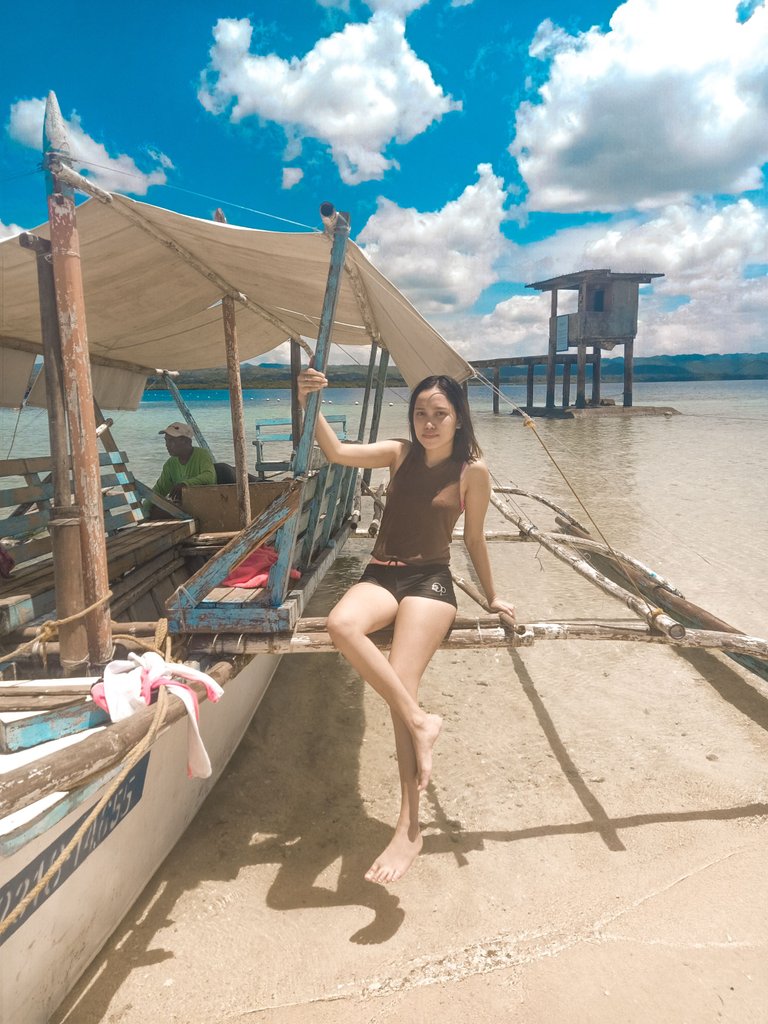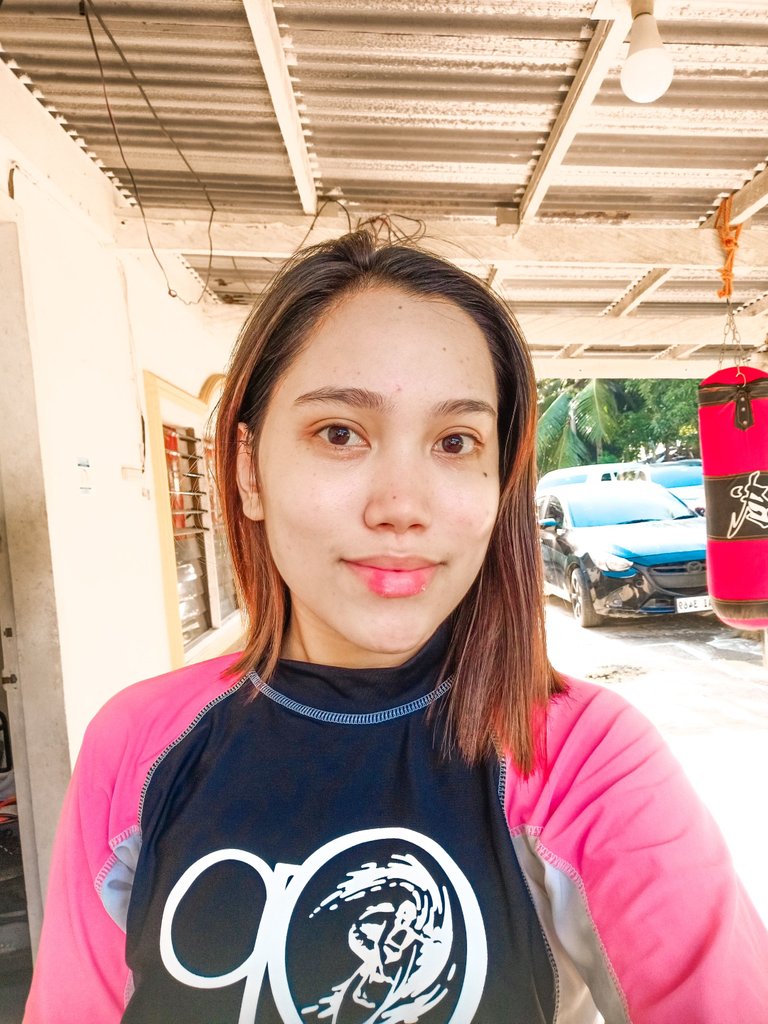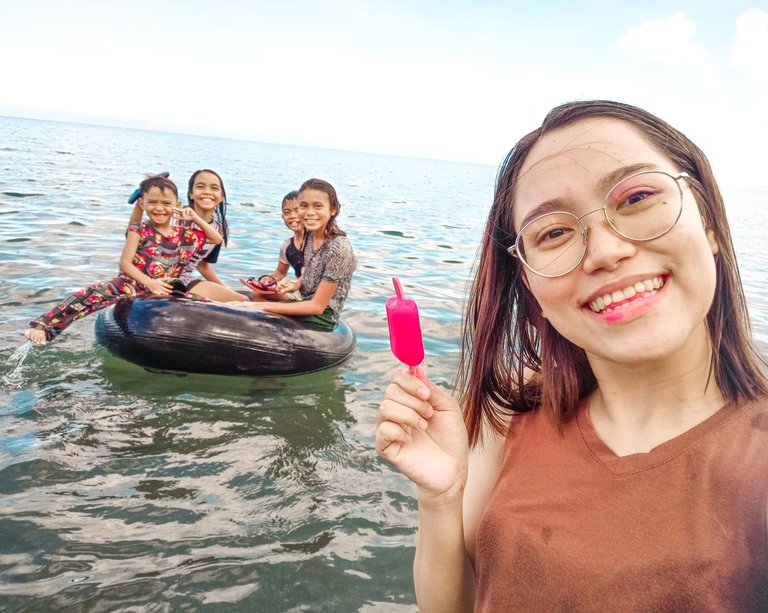 I met these kids at the beach when I was going to buy ice pop. They are very lucky because they live near this beach. I am so happy with their personality. That is why my mom treated them with some ice pops too!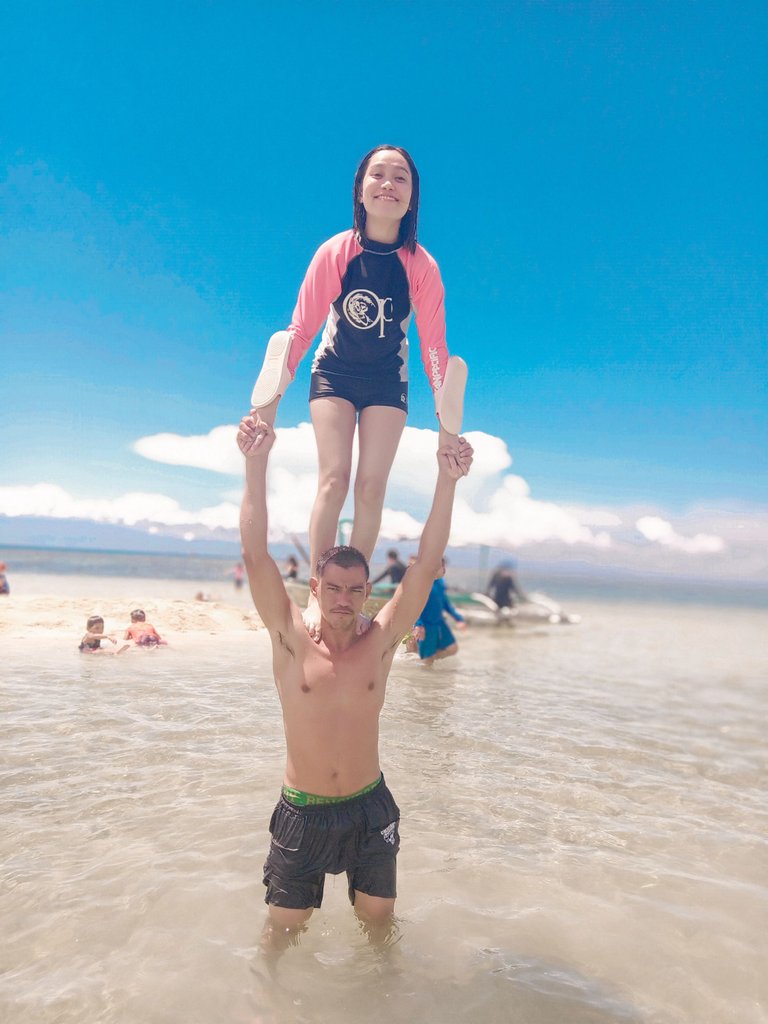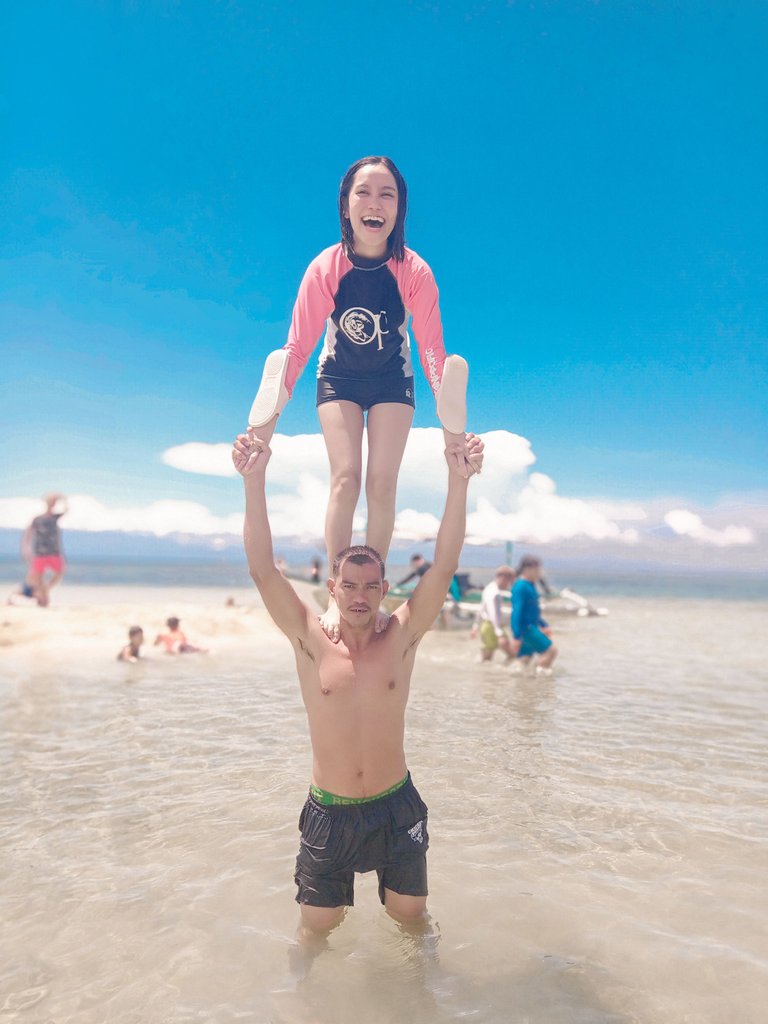 One of the most exciting parts is that we also went island hopping. We rode a motor bangka and far as I know it costs 1,500 per bangka which can carry a maximum of 10 persons. When we get there I immediately took some pictures. However, I did not notice that the camera part is moist, and I also did not notice that on my screen because it was too sunny in the place and I am not wearing my glasses so it's a bit blurry. But, I am still thankful that I was able to capture this moment. It is an exhibition I missed during our cheer dance in school. I tried it with my father and asked my brother to take a picture. Look at the results! Disclaimer guys, I am not heavy, I'm just 38 kilograms.
The beach reminds us to take a rest, take care of our health, and have fun. When you have the opportunity to go on a vacation, then go. Don't let something stop you from taking a rest. Because when you take a rest, you will be able to do greater things in the future. This is generosesity reminding you to never forget to have fun in every season of life. See you!
---
Gene Rose Ortega (generosesity)
generosesity is a lover of dogs and a furparent too. She loves to explore the world of arts, especially painting. Traveling around the world, diving, and building a dog shelter are on her wish list.
If you love my blogs, upvote, leave a comment, and reblog! xoxo
Visit her social media account https://www.instagram.com/generosiee/

---
---