Hive Poker League - One of the best communities on Hive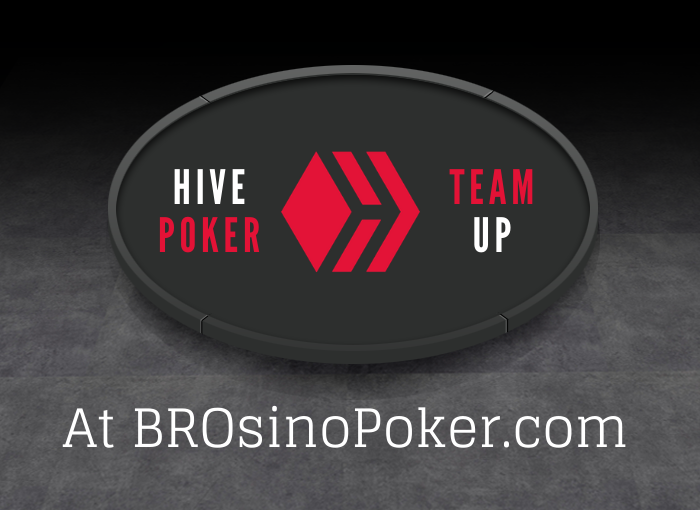 Communities. That is what Hive is about. Or so says @enjar. Enjar says - "Hive journey is the best with communities". He is right. There are so many communities on Hive, it is physically impossible for one person to be active in all. However, it provides home for users from all walks of life and of various interests.
Today, I would like to talk about one of the best communities on Hive and the place I spend most time at. That is Hive Poker League.
Hive Poker League is one of the oldest communities on Hive and has its own App for playing Poker. The poker site is developed and maintained by @brosgn and they build many different games for Hive users. We play poker at brosinopoker.com.
Everyday there are some freeroll tournaments for Hive users to participate and winners win free $Hive. Usually the prize is distributed among top 3 winners. The biggest tournament usually happens on the first Saturday of the months for a bigger prize.
The website App is just amazing. It is browser based and can be used on computer, tablets, and mobile devices. BrosinoPoker is one of the first gaming Apps built on HIve for Hive users. If you enjoy playing poker, and ever wanted to learn how to play, this is the best place to play.
Most importantly, the most fun part of Hive Poker League is the community members. We have some awesome Hive users in the community. You probably already know most of them, as they are also talented bloggers, vlogers, and artists from around the world and share their works on Hive blogging platforms as well.
We don't only play poker. We also spend a lot of time chatting about various things in life, crypto, politics, etc. We are a global community who enjoy playing poker, participating in Hive economy, and just having fun together on daily basis.
There are several game modes for Hive Poker - freeroll tournaments, sit-&-go, and ring games. Most played games are freerolls. These are tournaments to win free Hive coins. They are either sponsored by BRO network directly or other sponsors. Anybody can sponsor or host freeroll tournaments. Anybody who wishes to support Hive Poker League and BRO gaming network can contribute by sponsoring freeroll games. In fact, in the past many of the top witnesses chose to do so.
Another type of games are sit-&-go, which requires users to registers and starts once the limit is filled. They can be to win free tickets for freerolls or players use buy-in amounts.
My favorite is ring games. This is sort of a cash games, where players use their own chips. These chips are usually won in freeroll tournaments. Per BrosinoPoker policy players cannot deposit cash. The only way to obtain chips is to play freeroll tournaments. This is great, nobody has to gamble their own money. You win free chips and play free chips in ring games. Or alternatively users can withdraw their chips to Hive coins.
Overall, Hive Poker League is one of the best communities on HIve. If you enjoy playing poker or have any interest to learn how to play poker, I highly recommend joining the community. If you have any questions feel free to ask me here or find me on discord.
Posted Using LeoFinance
---
---