Digital Drawing with Canvas Texture - "Dad"
Tools I used:
Apple iPad 2020
Apple Pencil 1st Gen
Procreate
Free Canvas Texture
4b pencil
Pastel
I called the picture "Dad" because it was created by the idea of a toxic relationship between a too strict, solider-like father and his emotionally unstable, vulnerable son.
First I created a simple colour version and attached the picture frame I created previously for another design. This is how it turned out: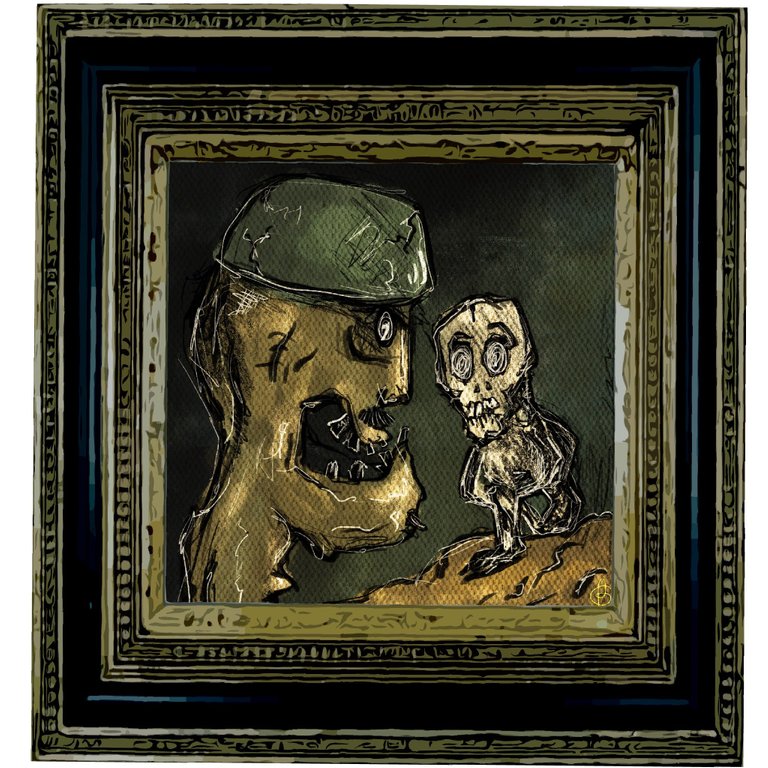 After that, i decided to play around with the painting, and I created a "gold foil" version with some brightness, colour settings and some new layers of canvas.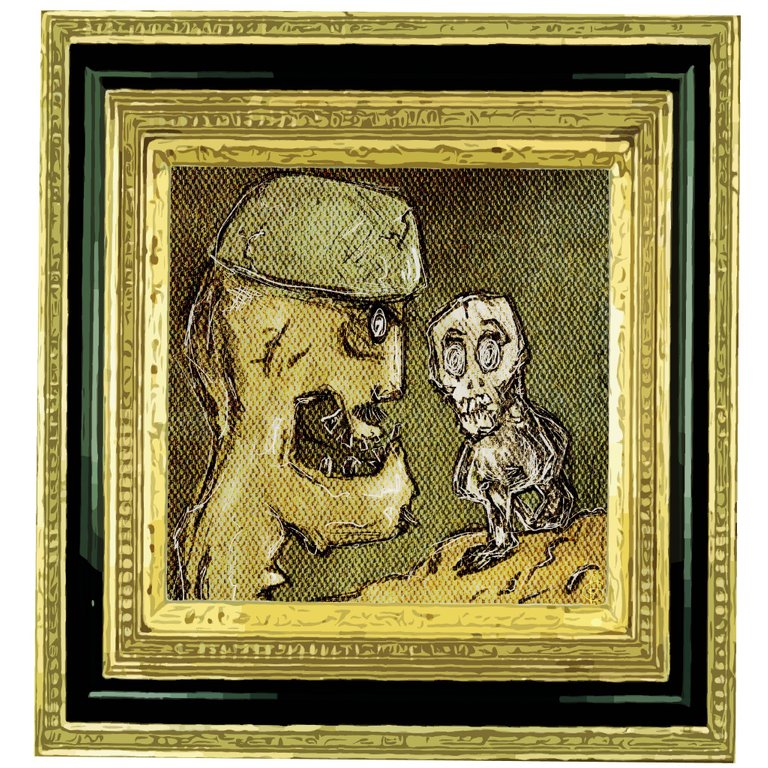 Here are some close-ups in full size: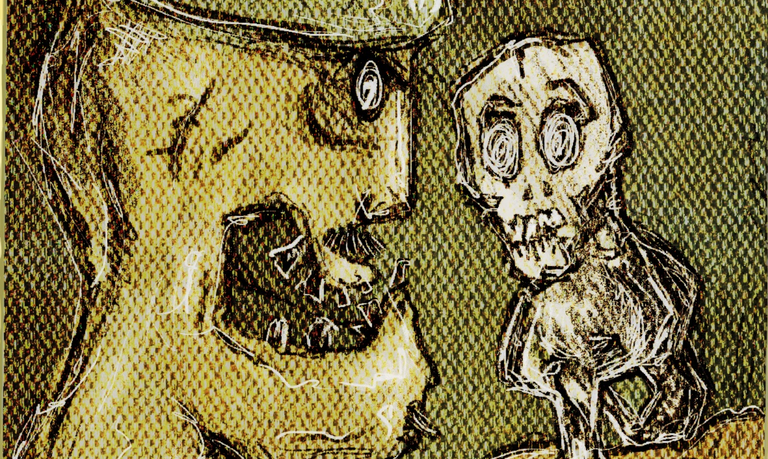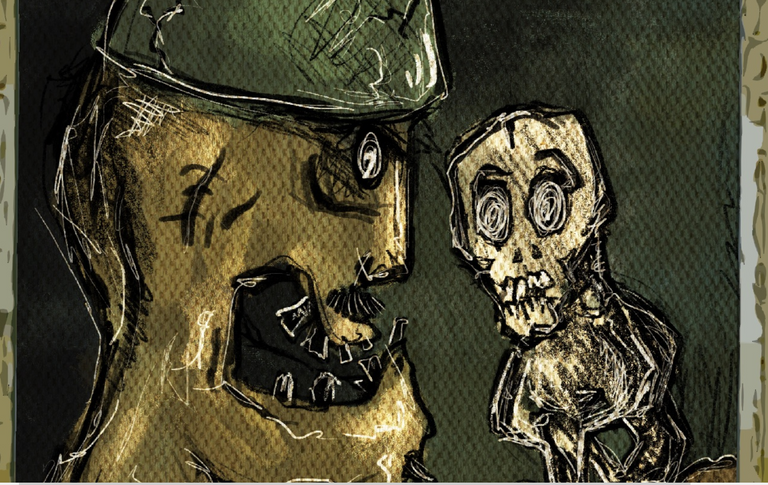 Thank you for your attention!
Follow @ccc-curator for curated art content. Also join communities like C/Sketchbook and C/OnChainArt if you are interested in art related posts.
Art related hastags to check out:
#digitalart #digitaldrawing #dailyart #art #painting #onchainart #hiveart #hiveartist #artonhive #sketchbook #digitalart #digitalpainting
---
---