🎃 TRICK OR TREAT? 👻😱 #STB Creative Writing Prompt 16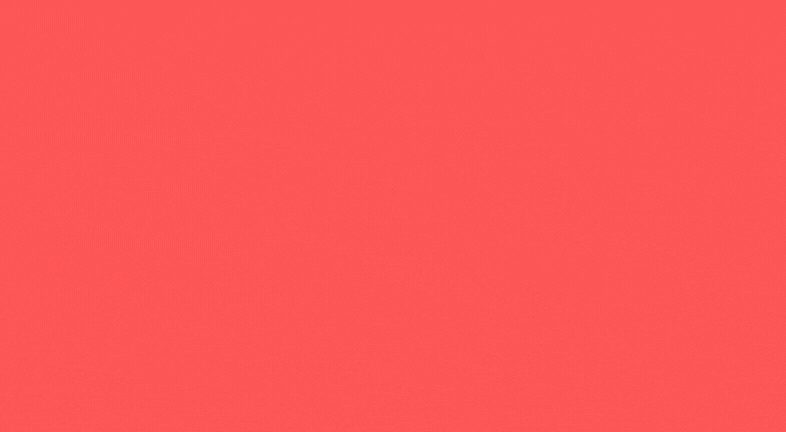 🦇 🕸️ Hello community! 🕷️ 🕯️
🎃It's my pleasure to publish in here for the first time and doing it in this Creative Writing prompt for Halloween 🎃.
---
I'd like to introduce in here later in a detailed post but you can take a look at here where I introduce myself on Hive. The following story is written entirely by me originally in Spanish, I translated it with the google translator tool. The dividers are created by @chechostreet and the cover and middle-text banner are made by me on Canva.
No more to add. I hope you enjoy the story



---
I didn't want to go to my friend Alicia's Halloween party. She knows I don't like costumes or that stupid game of trick-or-treating. But she insisted. She even made me try on her coffee bean costume.
There wasn't much scary about that suit. It was a brown oval on a human scale with two holes where the eyes were and in the mouth it had a pants zipper.
In the end, Alicia convinced me and I took the suit home to have it ready. When I got home I threw it in the closet on top of my clothes and didn't pay much attention to it. But next morning I must admit I had a scare.
I was making my toast and was going to brew some coffee. When I check the pantry I realize that I had run out. I couldn't have the usual toast and coffee with milk for breakfast. So I thought I should buy a pack when I got back from work.
I went back to the room to take a shower. I opened the closet to pick out my clothes and immediately smelled a strong smell of coffee. I suddenly looked at the Alice costume and when I took it off a bunch of coffee beans fell on the carpet.
I thought for a second if Alicia had placed that coffee on me when I left as a prank or maybe those beans came with the costume and I didn't realize. The truth is that it was very strange to me because the day before I had not noticed any smell or felt any coffee beans on the costume.
I thought about calling Alicia and clarifying the matter, but later.
That monday was a boring day at work, miraculously. There weren't that many customers and I spent most of the afternoon watching videos on YouTube. When it was almost time to leave, a garish advertisement jumped onto my screen and caught my attention:
A doll identical to the costume Alicia had given me came out dancing with a bunch of fruits and vegetables with human faces; or rather, with very large and smiling mouths that undoubtedly gave the chills.
The giant coffee bean was the center of this inharmonious choreography and when the musical noise reached its climax, there was a sudden silence. The camera zoomed in on the humanoid coffee and a shrill, almost childlike voice yelled at the screen:
Buy coffee Jobelin for this Halloween!!!!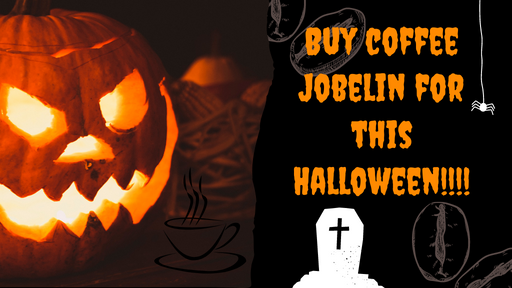 At that moment a co-worker entered my office and seeing my perplexed face he looked at me and only managed to say:
— Have you seen a ghost, Gareth?
I answered something that I don't remember exactly, because I turned off the PC in one go and quickly left to take the car and go to the store to buy coffee. On the way I tried to call Alicia but it turned off twice. Near the store I looked for a good parking space.
There were plenty of packets of coffee in the tea and beverage section. But my subconscious ordered in my brain and told him to look for the one from the ad on youtube. —How have you never seen that brand of coffee before? Would it be a brand new for this Halloween? Buy Jobelin coffee! The ad said, but where would I buy it?
Just as I was giving up hope of finding him in that store, the phone rang. It was Alice:
— Hey, where are you? Alicia asked me on the other side.
— Alicia, I called you before, I have to talk to you
— Yes, me too, but where are you? I'm at your house.
— At my place? I'm on my way!, I stopped by the store to buy a pack of...
— Don't tell coffee! Alicia interrupted me.
— coffee…. Why, what's wrong, Alice?
— No, nothing, what I want to talk to you about is the coffee suit...
—Explain Alicia, what about the suit?
—Don't worry! Nothing important! Come to your house. I'm out here.
Alicia's call seemed a little strange to me. That she was in my house was weird too.
When I was arriving at the house I saw Alicia sitting on the porch of the house. Seeing me, she smiled. A shy smile. She stood up and went to greet me.
— Alicia, you have me scared, today has been a very strange day and everything has revolved around that stupid coffee bean costume.
Alice smiled. She took my hand and told me to go inside the house. I didn't understand what was going on. When I opened the door, all was darkness inside the house. I reached my hand to the switch and turned on the light. When I caught a glimpse, there was a new packet of Jobelin coffee on the table in the living room.
Surprised, I went to the table and grabbed that little box wrapped in transparent nylon, the drawing on the cover was the same as the costume that Alicia lent me for the Halloween party. I turned to tell her, but when I looked up, a human-scale brown oval with two holes for eyes and a pants zipper in the mouth uttered a few words in the same shrill voice as the ad: "Trick or treat".



---
Thanks for reading!🙌
---
---

---
---