Fungi Friday: Mushrooms are old but look beautiful
Happy #fungifriday to all organized by @ewkaw
Today there is not much I can say but I still wanted to write a few words and wanted to share some of the leftover mushrooms stored on my phone for this Friday.
Why not! I don't want to spend this Friday without mushrooms, even though I'm very busy because I'm traveling far from my neighboring country's hometown. But considering tonight is Friday night and I'm already feeling better than last afternoon which was very tiring, so I also want to participate for today and about the mushrooms that I share I hope you all like it.
These are old mushrooms that grow on the ground, some of their petals have even rotted away, but I was interested in taking some of these pictures because seeing the uniqueness of these mushrooms, I think you will also enjoy them.
The edges of the petals of this mushroom seem to give a beautiful impression with a very interesting shape, I even want to photograph it repeatedly from several different sides.
I hope you enjoy my findings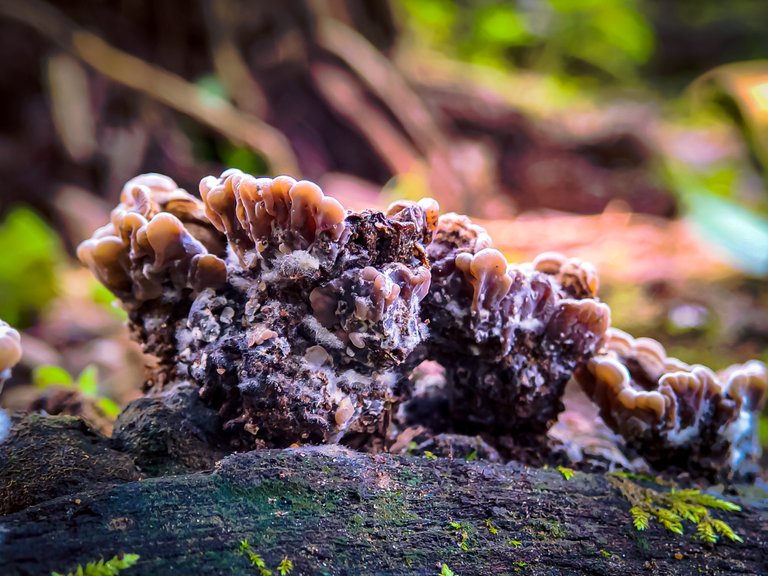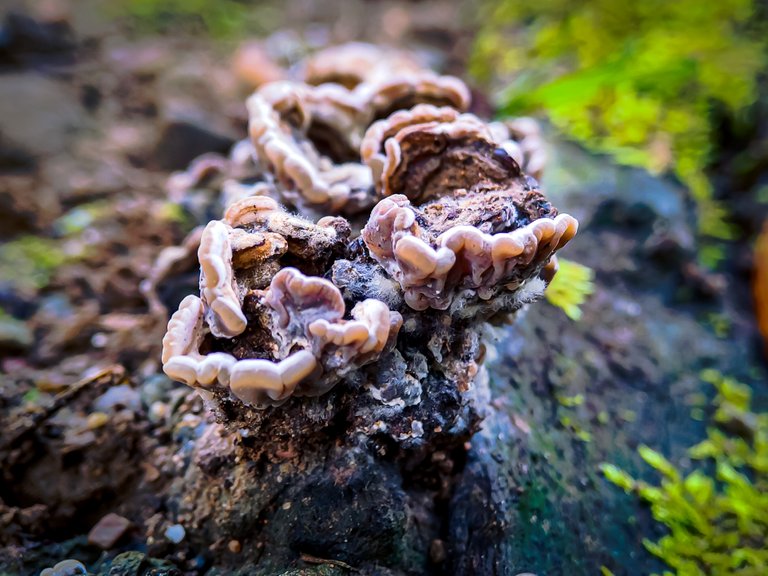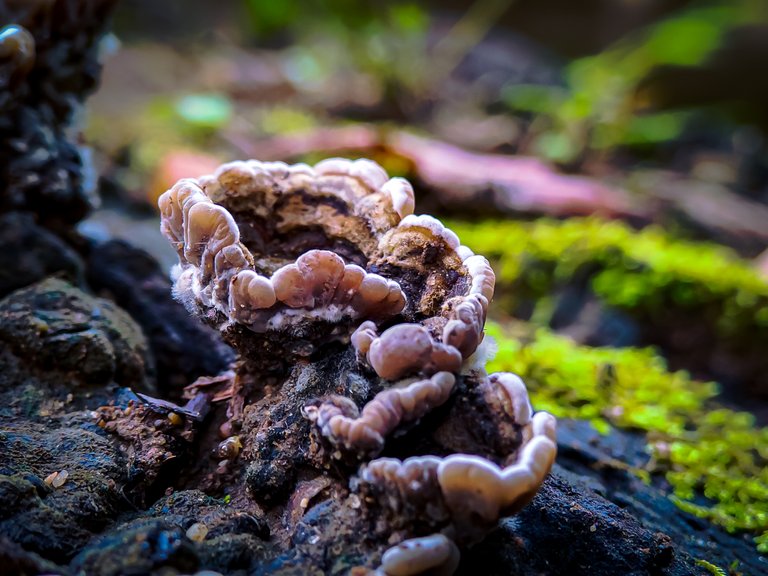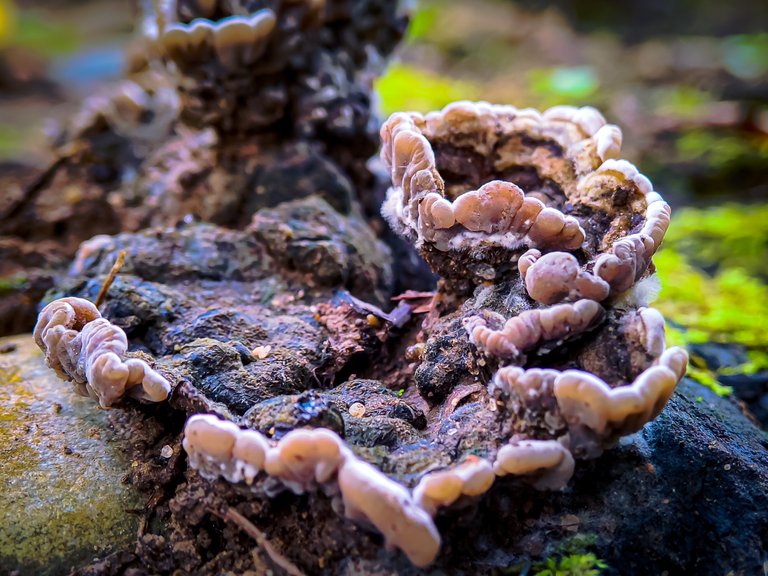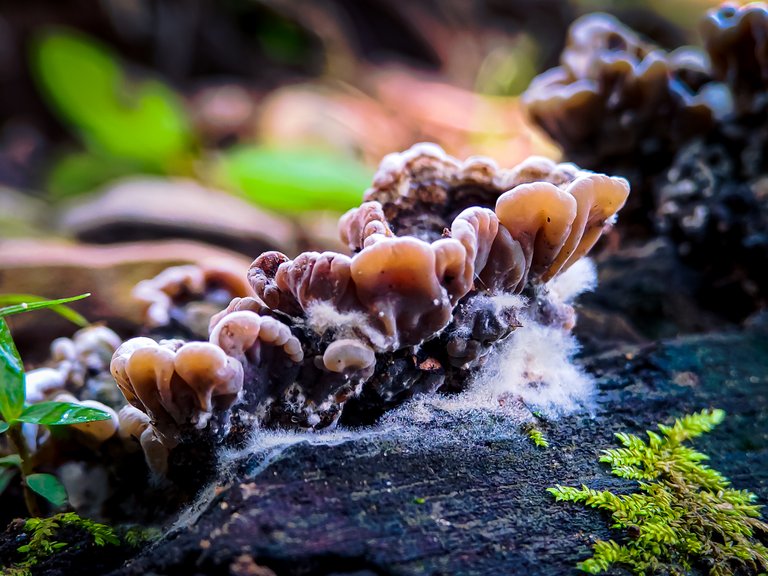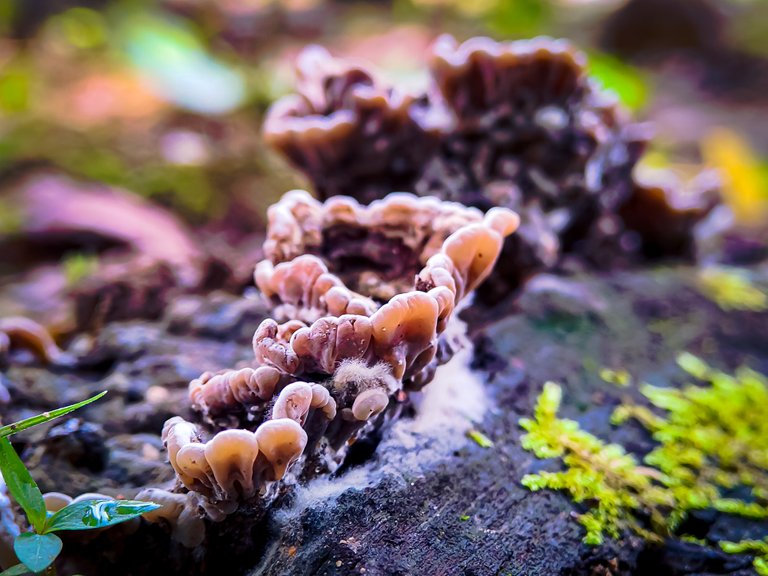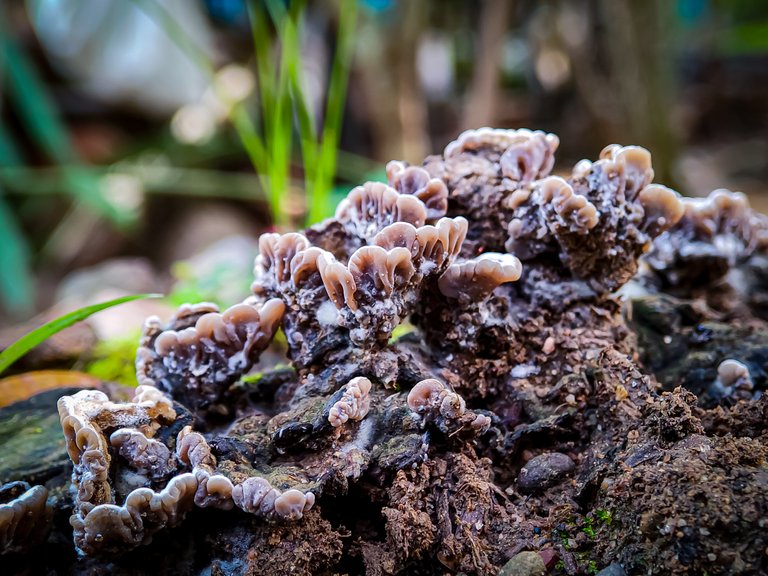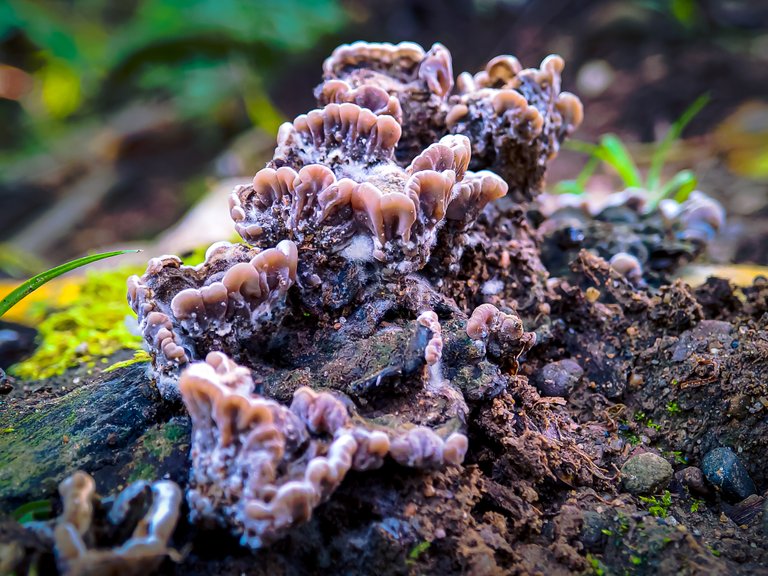 | Camera | Realme 8 Pro + macro lens |
| --- | --- |
| Category | Macrophotography |
| Light processing | Lightroom mobile |
| Photographer | @gamessteam |
---
---