Fungi Friday: Marasmius always gives a different color
Hi everybody!
Good night and happy #fungifriday hosted by @ewkaw
This Friday I came with some of my favorite Mushrooms from hunting a few days ago. There's not much I can give this Friday, but even if it's a little, I hope it can give something different for mushroom lovers.
Mushroom Marasmius haematocephalus is known for its beautiful color shape, this mushroom has a perfect shape with texture which is very attractive in the petals and they have a beautiful red color.
In some pictures I deliberately give a little bokeh effect on the rear view to make it look more attractive, the bokeh effect itself occurs because of sunlight appearing in the gaps in the leaves and this is purely the result of a blend of nature.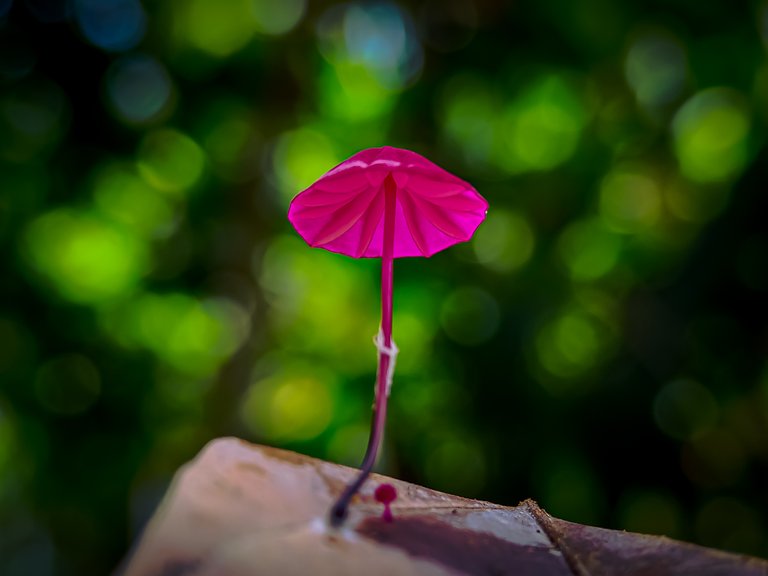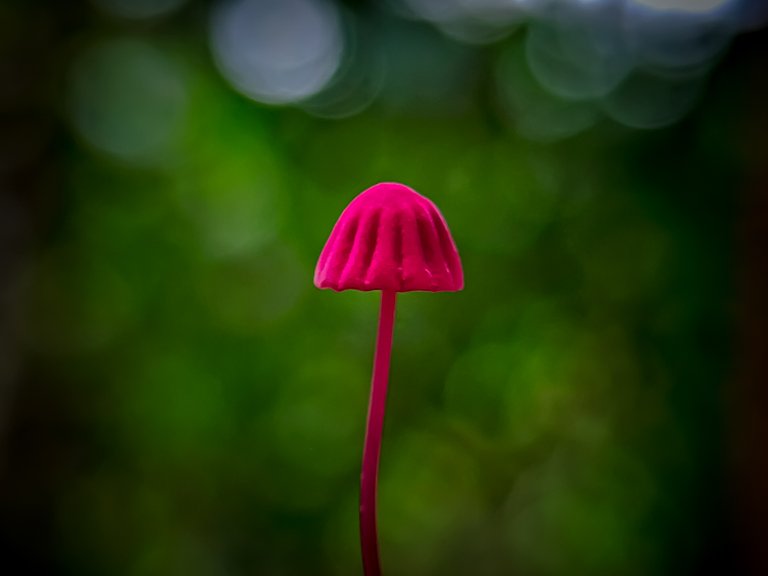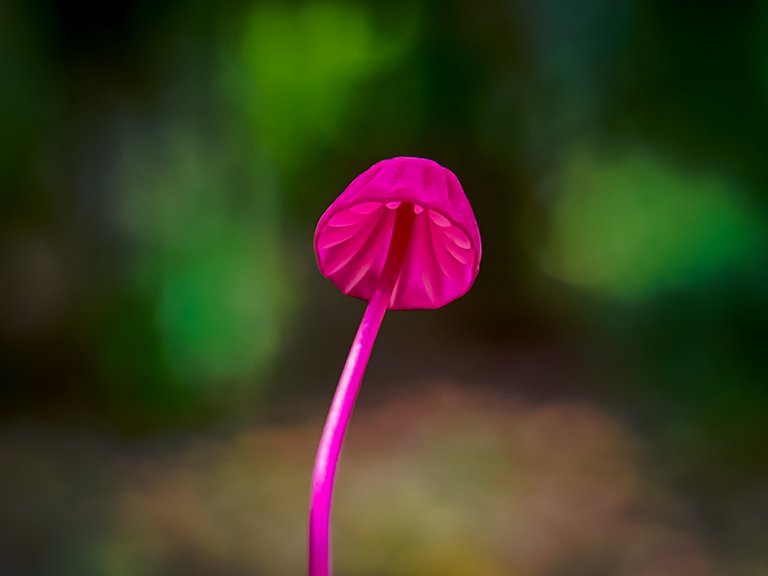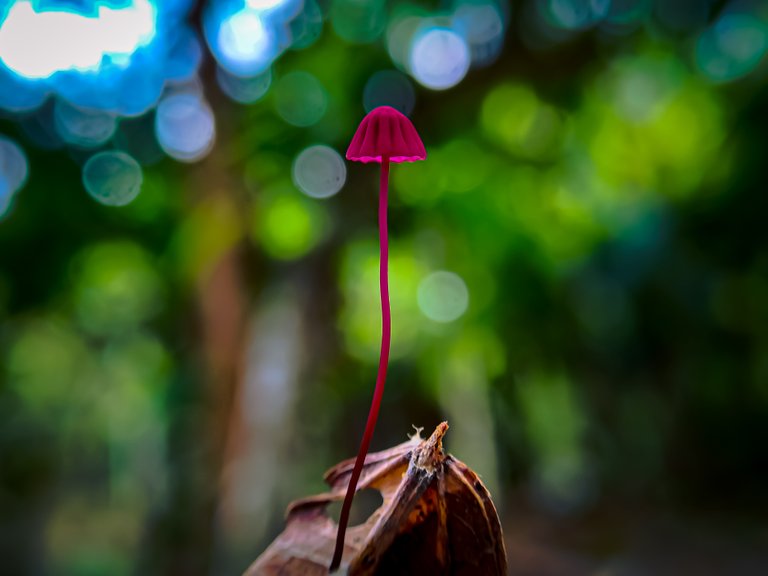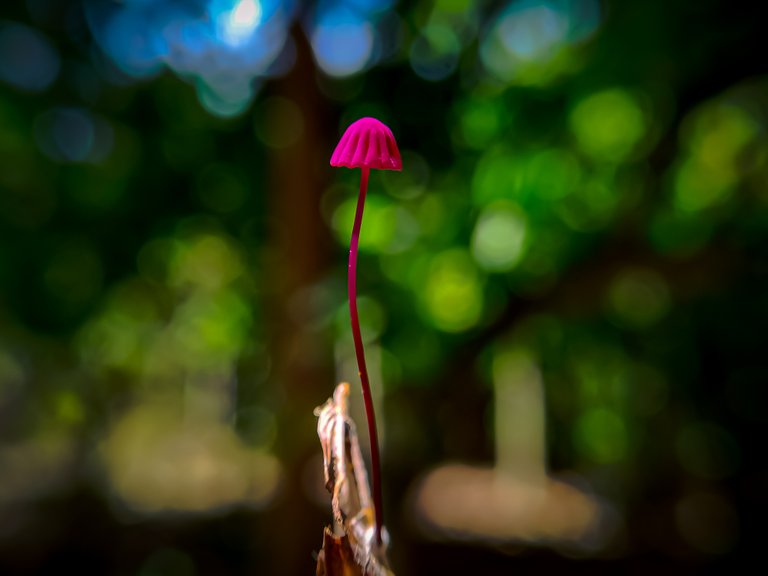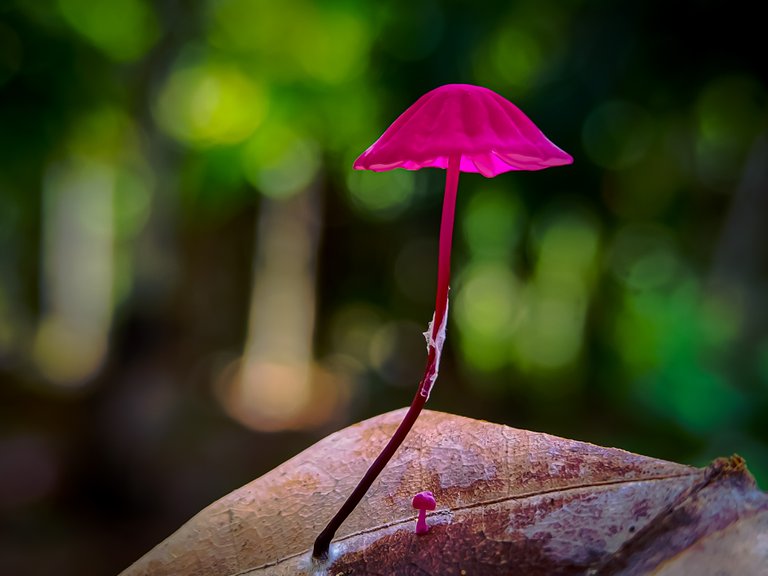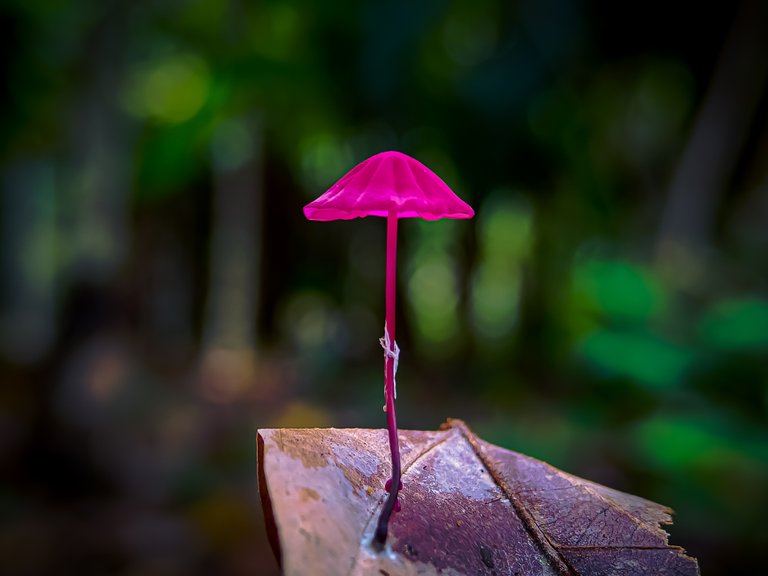 And then there are several Marasmius mushrooms with different colors, I don't know what the full name of this mushroom is but I think they are still in the same family as Marasmius haematocephalus. But these mushrooms have a slightly different color and petals.
I found them growing on the same cocoa leaf they grew side by side. Some of them are even very small in size but the color is still the same.
Actually Marasmius mushrooms are very difficult to find because they are very good at hiding under piles of rotting leaves. And I was very lucky to be able to find them even though it was only a few sticks but all of them paid off, because no effort betrayed the results. Happy Fungi Friday and have fun.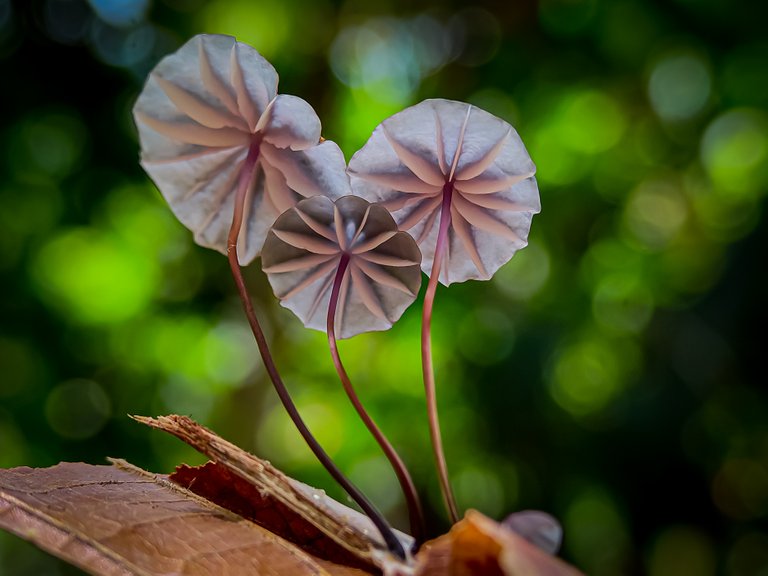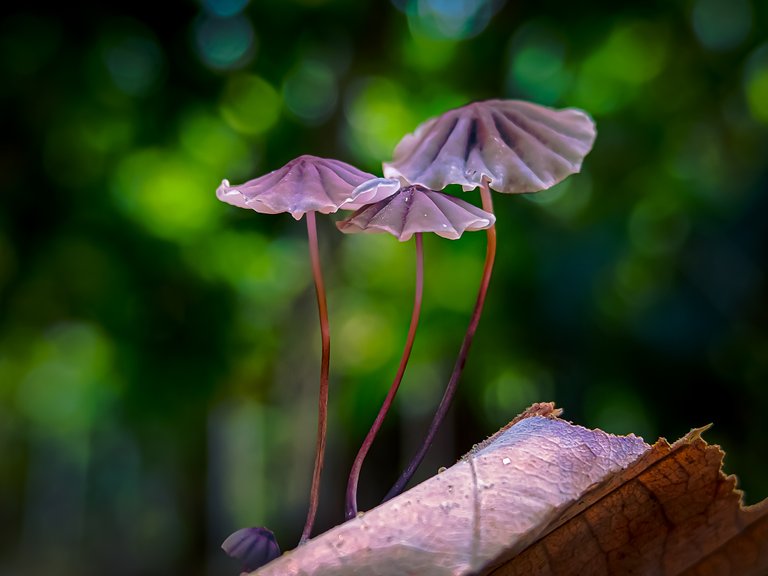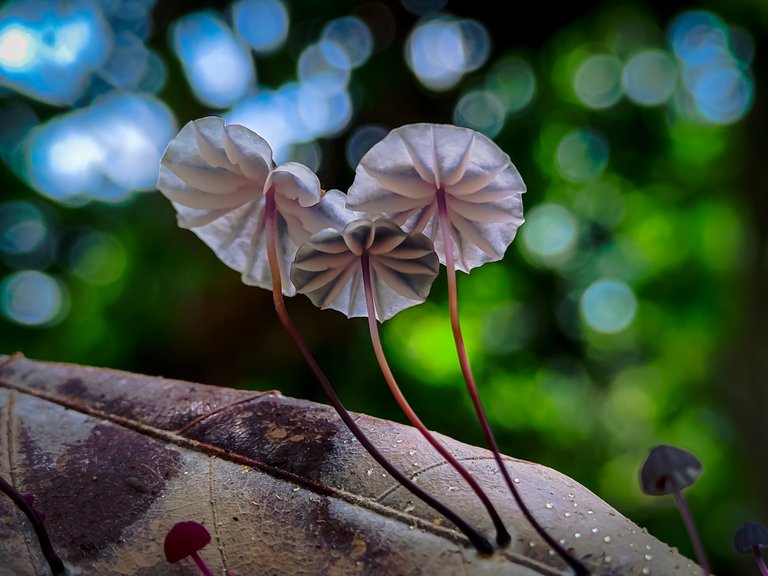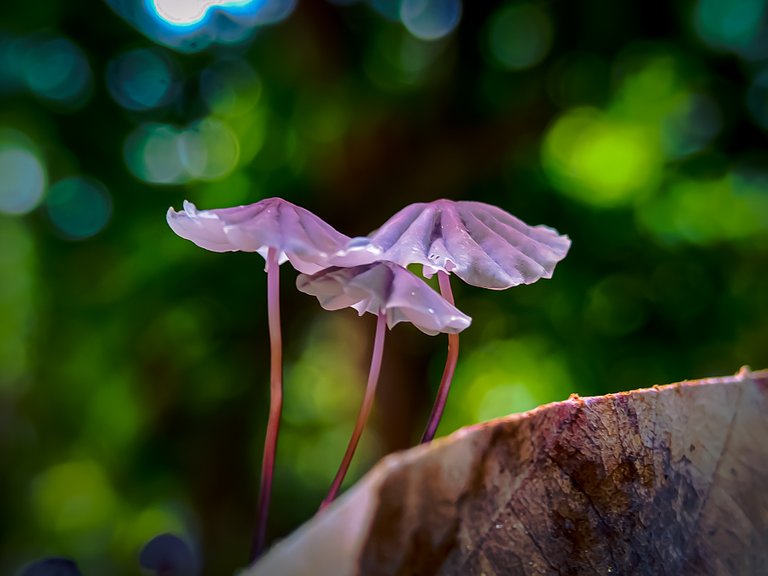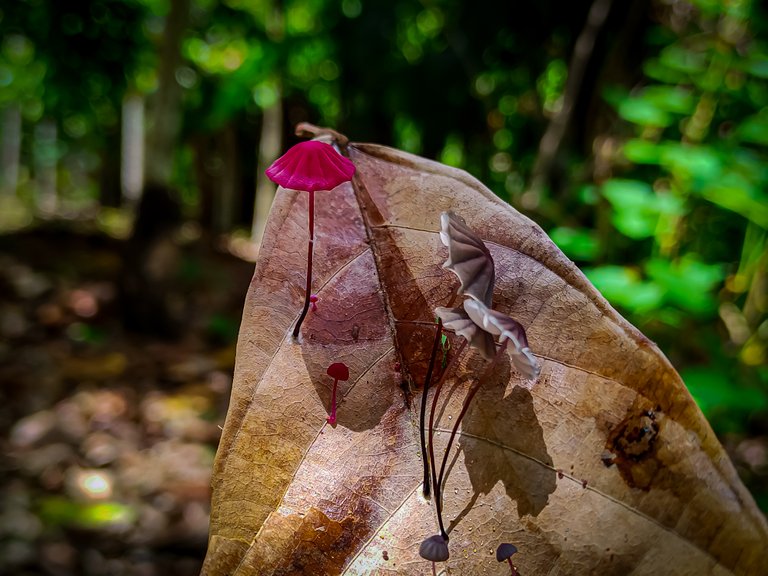 Full view
---
| Camera | Realme 8 Pro + macro lens |
| --- | --- |
| Category | Photography fungi |
| Light processing | Lightroom mobile |
| Location | Aceh, Indonesia |
| Photographer | @gamessteam |
---
---