[ESP/ENG] Síndrome de colon irritable / Irritable bowel syndrome
---

---
 Un cordial saludo a toda la comunidad, un placer saludarles, por acá su servidor:
@galejandrovv
.

  Hoy les comentaré sobre una patología bastante molesta y de difícil diagnóstico: síndrome de colon irritable.





 A cordial greeting to the entire community, a pleasure to greet you, here is your server: @galejandrovv.

  Today I am going to tell you about a rather annoying pathology that is difficult to diagnose: irritable bowel syndrome.





¿QUÉ ES EL SÍNDROME DE COLON IRRITABLE?
¿WHAT IS IRRITABLE BOWEL SYNDROME?
---
 Es un trastorno de la motilidad del aparato digestivo, que se caracteriza por cambios en la consistencia de las deposiciones de manera constante, es decir, cursa con períodos de estreñimiento y diarrea.
  It is a motility disorder of the digestive system, characterized by constant changes in the consistency of stools, that is, it occurs with periods of constipation and diarrhea.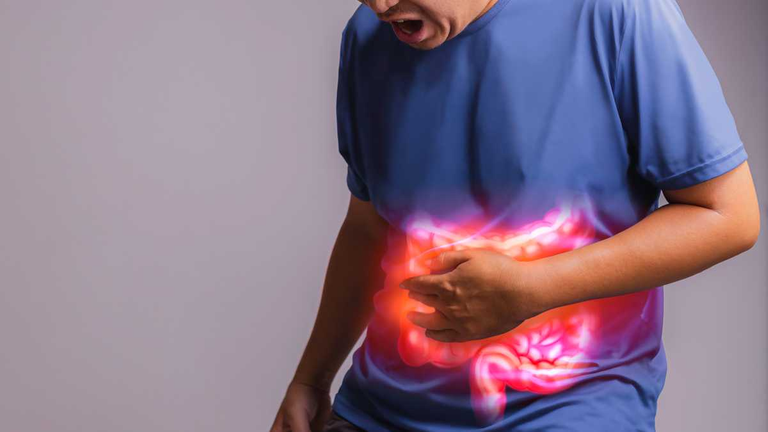 Fuente / Source

¿CUÁL ES LA ETIOLOGÍA DEL SÍNDROME DE COLON IRRITABLE?
¿WHAT IS THE ETIOLOGY OF IRRITABLE BOWEL SYNDROME?
---
  En sí, la causa es desconocida, se mencionan algunos factores desencadenantes como el estrés, mala alimentación, uso de laxantes, etc.

  Suele ser un padecimiento crónico, algunas veces suele ser leve y en otras ocasiones suele causar alteraciones importantes en el estilo de vida del paciente.
  In itself, the cause is unknown, some triggering factors such as stress, poor diet, use of laxatives, etc.

  It is usually a chronic condition, sometimes it is usually mild and on other occasions it usually causes important alterations in the patient's lifestyle.





MANIFESTACIONES CLÍNICAS
CLINICAL MANIFESTATIONS
---
  Los síntomas son variados y dispersos, puede haber:
Dolor abdominal.
Distención abdominal.
Estreñimiento y/o diarrea.
Sensación de llenura y pesadez.
Náuseas y vómitos.
Meteorismo (flatulencias).
  The symptoms are varied and scattered, there may be:
Abdominal pain.
Abdominal distension.
Constipation and/or diarrhea.
Feeling of fullness and heaviness.
Nausea and vomiting.
Meteorism (flatulence).





TRATAMIENTO
TREATMENT
---
 El tratamiento consiste en aliviar los síntomas, ya que, por la cronicidad de la patología y lo difícil que se hace establecer un diagnóstico, no tiene un tratamiento específico.

 El tratamiento se realiza a base de antiespasmódicos, procinéticos para aumentar la motilidad intestinal, antidiarréicos, antiflatulentos, y, en algunas ocasiones, laxantes.
  The treatment consists of alleviating the symptoms, since, due to the chronicity of the pathology and the difficulty of establishing a diagnosis, there is no specific treatment.

 Treatment is based on antispasmodics, prokinetics to increase intestinal motility, antidiarrheals, antiflatulents, and, on some occasions, laxatives.




---
 Espero haya sido de tu agrado el contenido de éste post, agradezco su colaboración con comentarios, upvote's y repost. Hasta la próxima.
  I hope the content of this post has been to your liking, I appreciate your collaboration with comments, upvote's and repost. Until next time.


---


---

PRIMUM NON NOCERE

---
---