[ESP/ENG] El día que, por fin, recibí mi título de Médico Cirujano. / The day I finally received my degree as a Medical Surgeon.
---

---
YA SOY MÉDICO CIRUJANO, OFICIALMENTE.
I AM NOW OFFICIALLY A MEDICAL SURGEON.
---
  Un cordial saludo a toda la comunidad, un placer saludarles, por acá su servidor:
@galejandrovv
.

   He estado un poco ausente por problemas de conexión a Internet, espero retomar y seguir nutriendo de información útil a la comunidad.





  A cordial greeting to the entire community, a pleasure to greet you, here is your server: @galejandrovv.

  I have been absent a bit due to Internet connection problems, I hope to return and continue to provide useful information to the community.





  Culminé mis estudios universitarios el 14 de diciembre del 2021, desde dicha fecha he estado esperando mi tan anhelado título, por problemas internos de la Universidad, no pude ingresar al acto de grado realizado en marzo del presente año, y, aunque fue un error de ellos, no quisieron reconocerlo.

  Desde la diciembre del 2021 estoy sin poder ejercer, ya que, tampoco quisieron entregarme carta de culminación para poder iniciar mis labores como Médico. Más de medio año esperando el momento, y, por fin llegó.

  1ro de julio del 2022, no olvidaré esa fecha. Debo admitir que, no fue como lo esperaba; ya que, no quisieron hacernos un acto formal para recibir nuestros títulos, practicamente fue algo como: "toma tu título y vete". Pero, en realidad, lo único que quería era ese papel que me acredita como Médico Cirujano.

 Se suponía que eran 7 años, pero, se convirtieron en casi 12; paros universitarios, protestas, trancas, ulcus perforado, pandemia, etc., varios motivos hicieron largo el camino; pero, VALIÓ LA PENA.
  I finished my university studies on December 14, 2021, since that date I have been waiting for my long-awaited title, due to internal problems at the University, I could not enter the graduation ceremony held in March of this year, and, although it was a mistake of They didn't want to admit it.

  Since December 2021 I have not been able to practice, since they did not want to give me a letter of completion to be able to start my work as a doctor. More than half a year waiting for the moment, and finally it came.

  July 1, 2022, I will not forget that date. I must admit, it was not what I expected; because they didn't want to make us a formal act to receive our titles, it was practically something like: "take your title and go". But, in reality, the only thing I wanted was that paper that accredits me as a Medical Surgeon.

  It was supposed to be 7 years, but, it became almost 12; university strikes, protests, lockdowns, perforated ulcus, pandemic, etc., various reasons made the road long; but, IT WAS WORTH IT.





 El momento llegó, mi cara de felicidad lo dice todo.
  The moment arrived, my happy face says it all.


Fuente / Source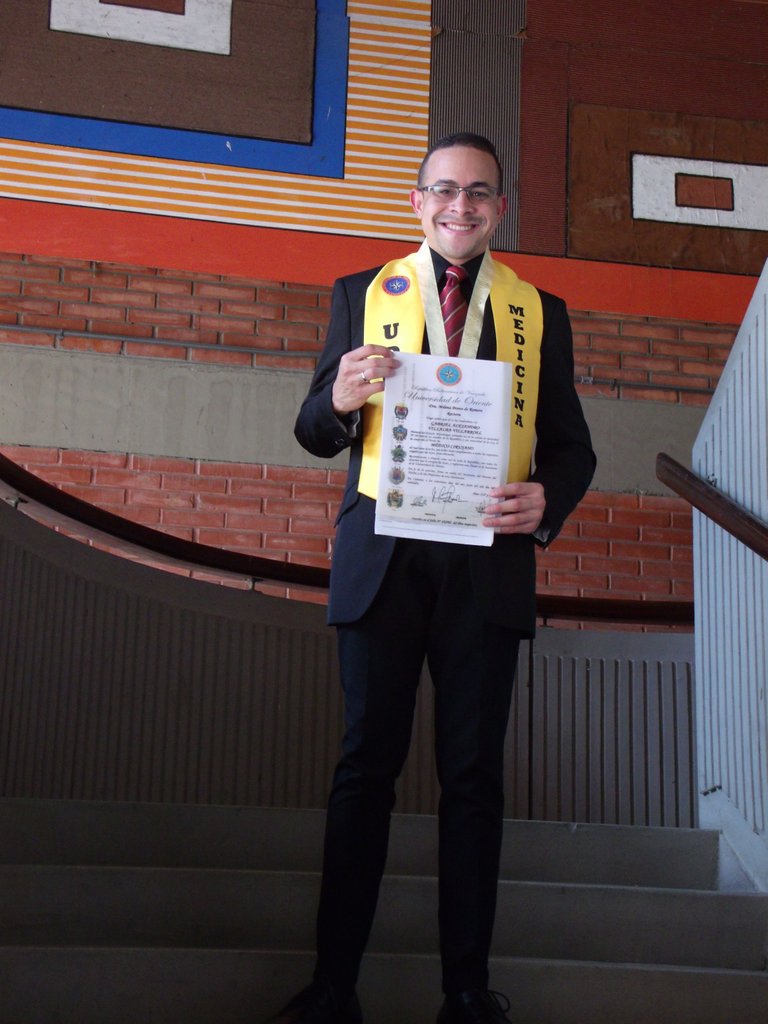 Fuente / Source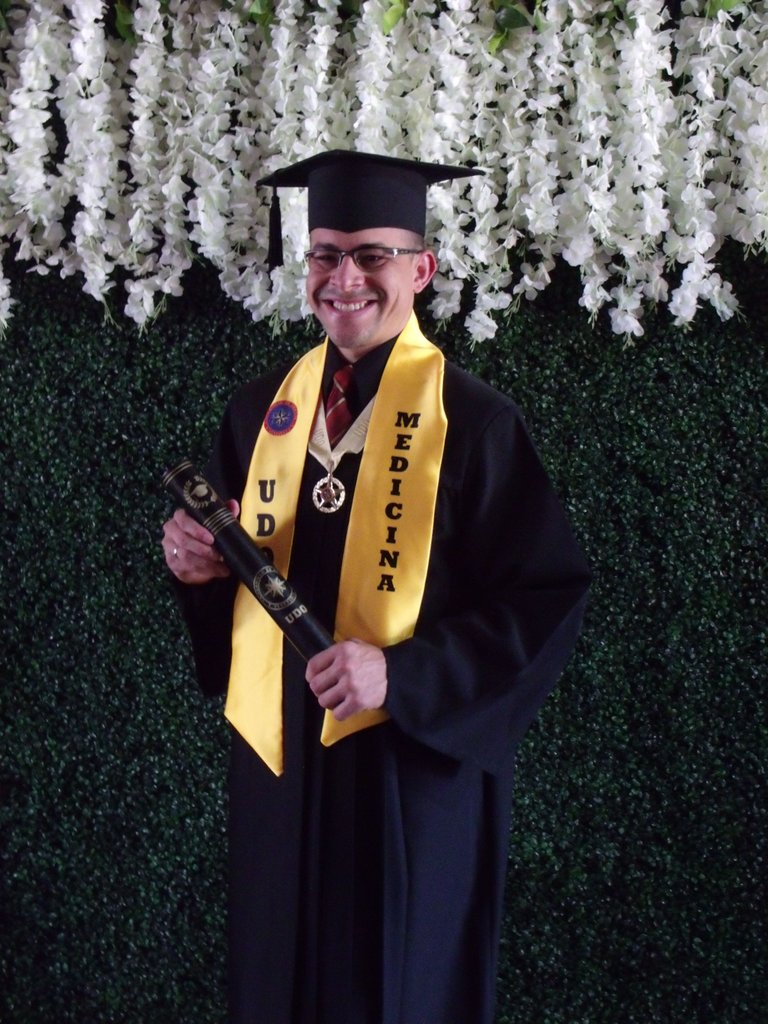 Fuente / Source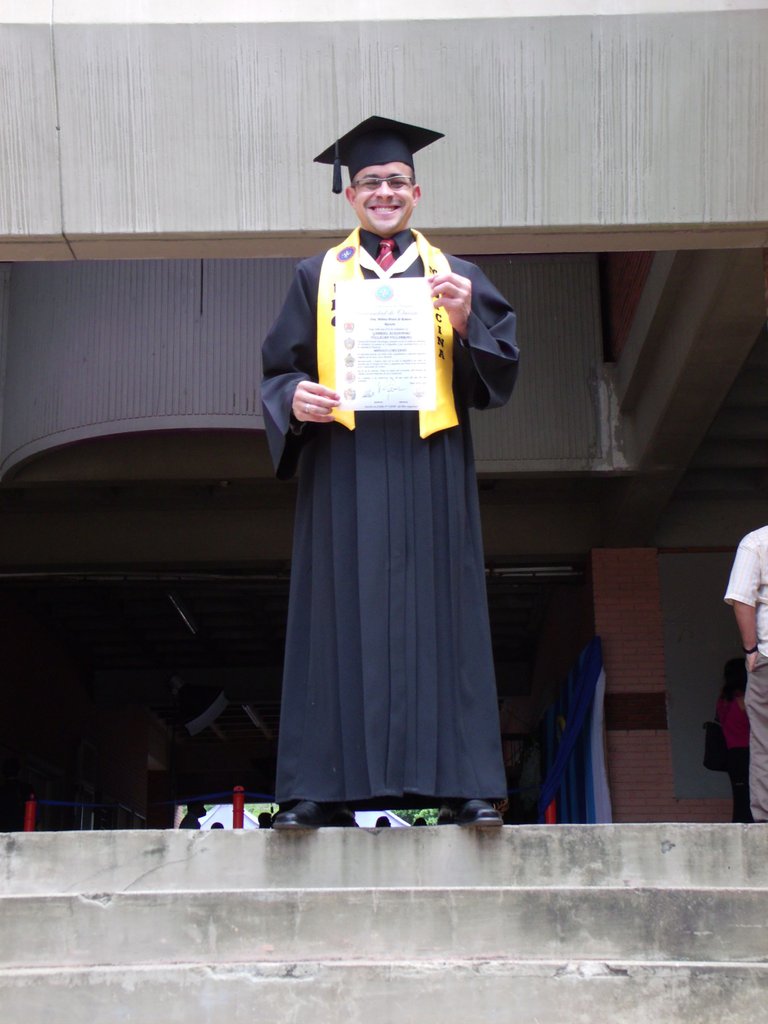 Fuente / Source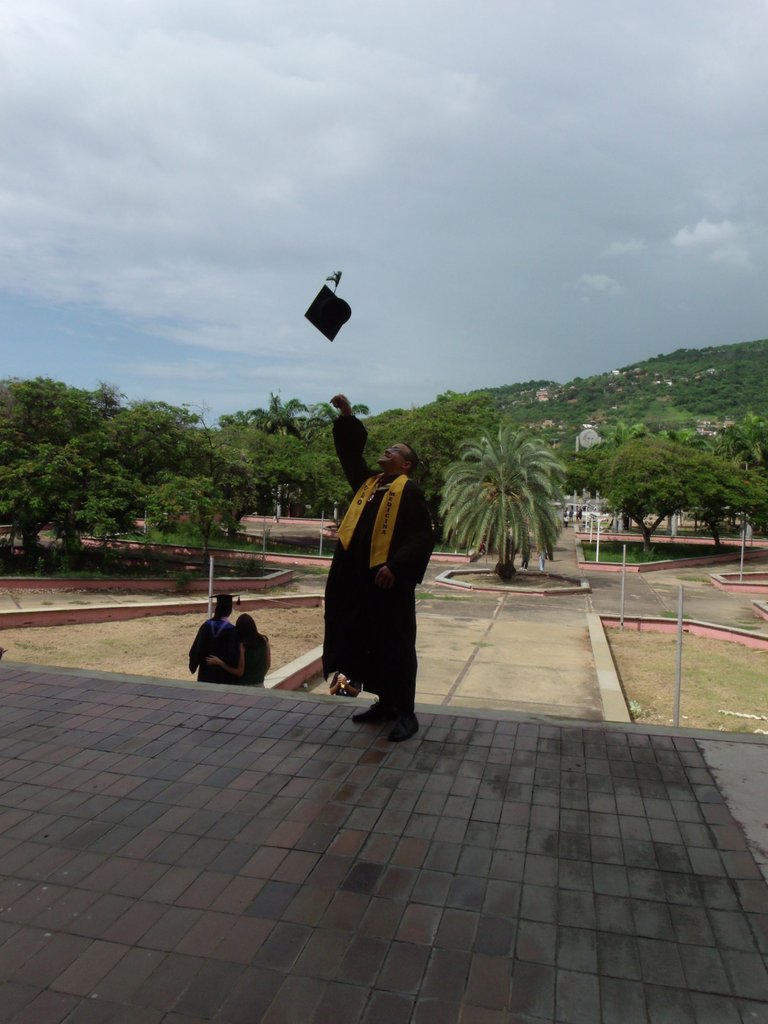 Fuente / Source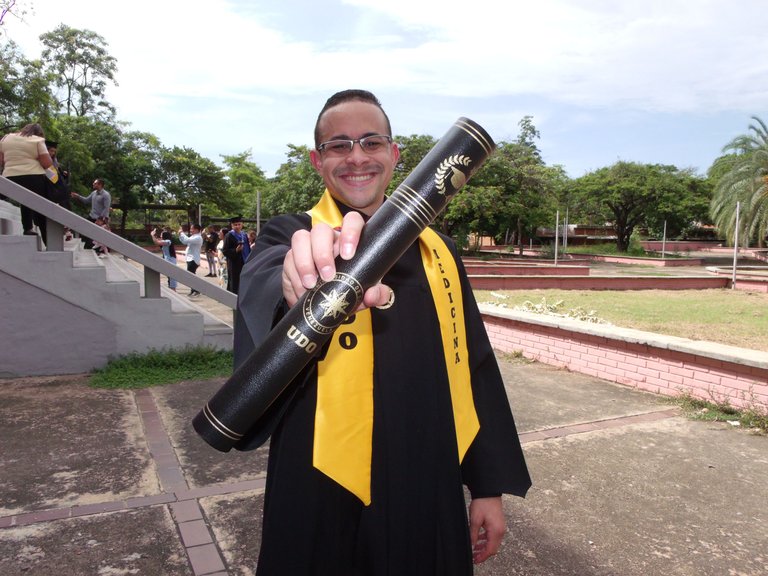 Fuente / Source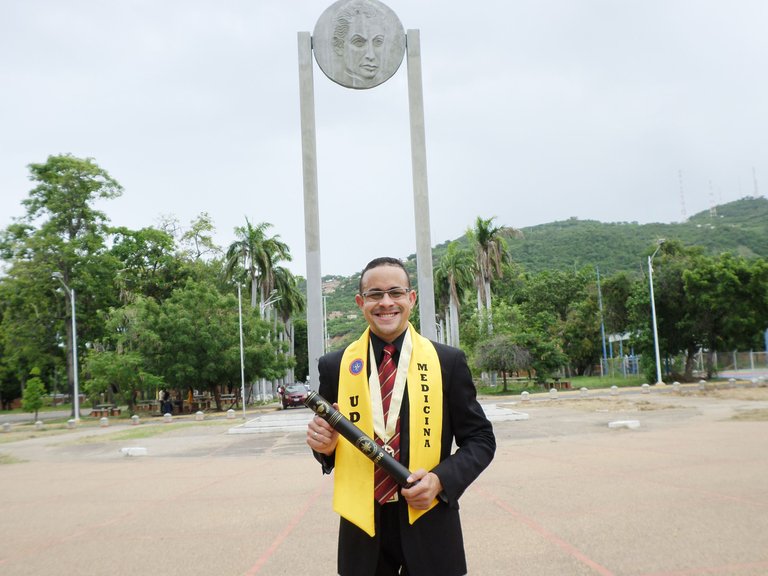 Fuente / Source
  A mis padres, gracias infinitas. Éste logro se lo merecen tanto como yo, muchas gracias por tanto apoyo, por ayudarme a levantar cuando me sentía derrotado, por sus palabras y sabios consejos.
  To my parents, infinite thanks. They deserve this achievement as much as I do, thank you very much for so much support, for helping me get up when I felt defeated, for your words and wise advice.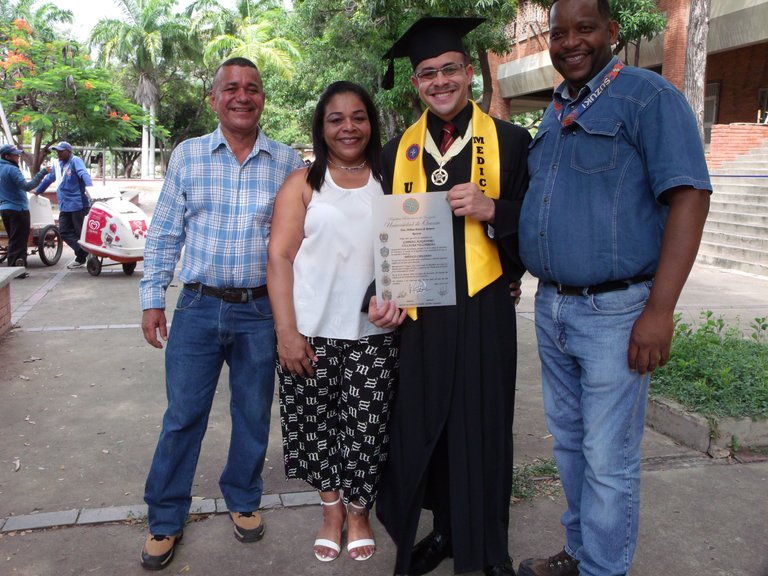 Fuente / Source
 Amigos y familiares que han estado presente desde que decidí andar el camino de la Medicina, gracias por el apoyo incondicional y sin interés alguno. Aquellos que están lejos, por diversas situaciones, gracias por estar presente desde la distancia, los amo. Y, no podía faltar agradecer a aquellos que no están en el plano terrenal, sobre todo a mis abuelos, que desde el cielo están gozando mi triunfo, los extraño.
  Friends and family who have been present since I decided to walk the path of Medicine, thank you for the unconditional support and without any interest. Those who are far away, for various situations, thank you for being present from a distance, I love you. And, I could not fail to thank those who are not on the earthly plane, especially my grandparents, who from heaven are enjoying my triumph, I miss them.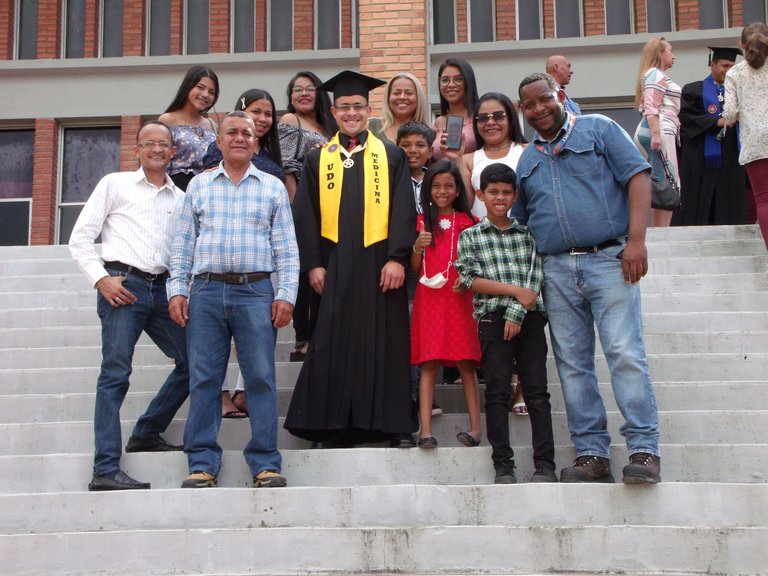 Fuente / Source
---
 Espero haya sido de tu agrado el contenido de éste post, agradezco su colaboración con comentarios, upvote's y repost. Hasta la próxima.
  I hope the content of this post has been to your liking, I appreciate your collaboration with comments, upvote's and repost. Until next time.


---


---

PRIMUM NON NOCERE

---
---