[ESP//ING] BLOGGING CHALLENGE 5💕 Day #10:YOUR RARITIES | Dia #10: TUS RAREZAS
HOLA QUERIDOS AMIGOS
HOLA DEAR FRIENDS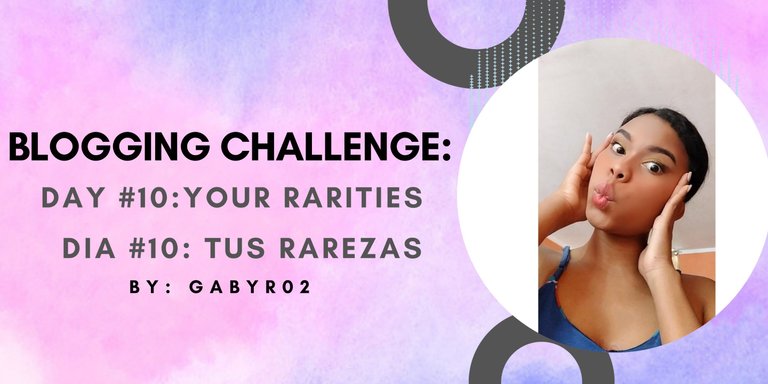 Tenía un poco abandonado esto del blogging challenge porque no sabía realmente decir cuáles son mis rarezas. Por lo que hace más o menos una semana me encargué a de fastidiar a todos mis amigos y familia con el fin de conseguir juntos mis rarezas. Obviamente la que más aportó a este post fue mi mamá 🤣 asi que gracias a ella el día de hoy puedo nombrarles mis principales rarezas:
I had a little bit abandoned this blogging challenge because I didn't really know how to tell what my quirks are. So about a week ago I took it upon myself to tease all my friends and family in order to get my quirks together. Obviously the one who contributed the most to this post was my mom 🤣 so thanks to her today I can name you my top quirks:

BAILAR EN LA CALLE | DANCING IN THE STREET

No sé si otros bailarines lean este post, pero de ser así estoy casi segura de que les pasa lo mismo. Muchas veces suelo recordar mis coreografía mientras voy caminando por la calle y pienso que realmente no se nota, es como ir caminando y mentalmente recordando la coreografía pero mi cuerpo involuntariamente quiere hacerla, cuando solo estás repasando, me pasa mucho y es mi mamá la que me pregunta que ¿que me pasa? Y ¿porque mi cuerpo se coloca se manera extraña? entonces, sí. Luego de hablar más o menos una hora entendí que cuenta como una rareza.
I don't know if other dancers read this post, but if so I'm pretty sure the same thing happens to them. Many times I usually remember my choreography while I'm walking down the street and I think it doesn't really show, it's like I'm walking and mentally remembering the choreography but my body involuntarily wants to do it, when you're just going over it, it happens to me a lot and it's my mom who asks me what's wrong with me? And why is my body standing in a strange way? so, yes. After talking for about an hour or so I understood that it counts as a weirdness.

RECREAR LAS REACCIONES QUE LEO
RECREATE THE REACTIONS I READ

Ya les hablé de mí "YO" bailarina, ahora se hace cargo mi "YO" lectora. No se si les ha pasado pero al leer la reacción de algún personaje literario, como por ejemplo "Puso los ojos en blanco" y yo automáticamente lo hago. Por eso no me gusta leer en público, tengo tendencia a imitar muchos gestos faciales, en serio, esto tuve que admitir que es muy pero muy raro pero bueno.
I already told you about my dancer "ME", now my reader "ME" takes over. I don't know if it has happened to you but when I read the reaction of some literary character, like for example "He rolled his eyes" and I automatically do it. That's why I don't like to read in public, I have a tendency to mimic a lot of facial gestures, seriously, this I had to admit is very very weird but ok.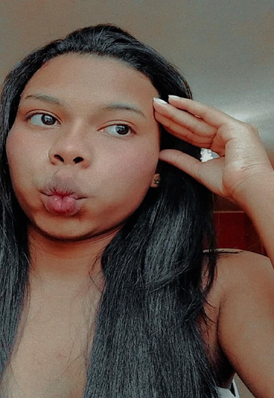 SENTIR PENA AJENA | FEEL SORRY FOR OTHERS

Okay, está es demasiado real, la vivo sobretodo cuando estoy sola, el famoso cringe... Soy víctima de el 🤣 Puedo tenerlo como reaccion a un libro, serie, película o recuerdo, literalmente es esos momentos dónde solo quieres escapar de tu cabeza y no puedes, una técnica que desarrollé con el tiempo fue pensar en el color blanco para reducir la vergüenza, o sea, en imaginar que mi cabeza es un cuarto y es todo blanco, así dejo mi mente en blanco y dejo de sentir pena ajena... Creo que es raro sentir vergüenza ajena y también imaginar que mi mente es un cuadro que pinto de blanco, Asi que si piensas que soy rara (yo también lo creo)
Okay, this one is too real, I experience it mostly when I'm alone, the famous cringe.... I'm a victim of it 🤣 I can have it as a reaction to a book, series, movie or memory, literally it's those moments where you just want to escape from your head and you can't, a technique I developed over time was to think about the color white to reduce the shame, that is, to imagine that my head is a room and it's all white, so I leave my mind blank and I stop feeling embarrassment... I think it's weird to feel other people's shame and also imagine that my mind is a picture I paint white, So if you think I'm weird (I think so too).....
---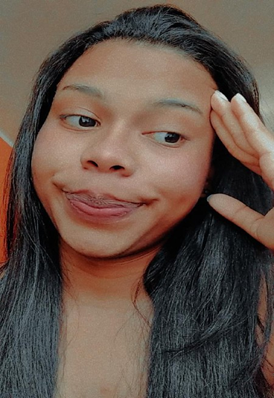 GRITAR, SOBRETODO SI NO HAY NADIE CERCA
SHOUTING, ESPECIALLY IF NO ONE IS AROUND

Esto lo asocio mucho con el Cringe🤣 cuando tengo mis ataques literalmente grito no fuerte, pero si grito es algo tipo "Ahhhh basta, no quiero pensar en esoooo" es muy raro, también tengo momentos en los que me hablo o me grito a mi misma si vamos al caso, si lo se me regaño a mi misma, se lo que estás pensando, pero bueno, tu eres el que está aquí leyendo rarezas ajenas 🤷🏽
I associate this a lot with the Cringe🤣 when I have my attacks I literally scream not loud, but if I scream it's something like "Ahhhh stop it, I don't want to think about thatooo" it's very weird, I also have moments when I talk to myself or scream to myself if we're going to the case, if I know I scold myself, I know what you're thinking, but hey, you're the one here reading other people's weirdness 🤷🏽.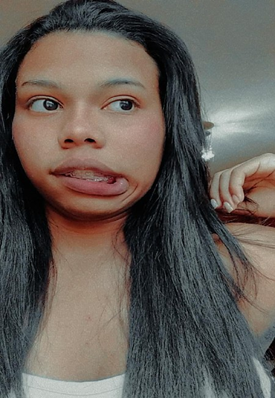 Y bueno estás fueron mis 4 Rarezas principales, no digo que no tenga más, solo digo que estás son las más resaltantes y graciosas a mi parecer. Este post fue difícil de hacer asi que denme algo de crédito. Nos leemos pronto
And well these were my top 4 Rarities, I'm not saying I don't have more, I'm just saying that these are the most outstanding and funny in my opinion. This post was hard to do so give me some credit. See you soon

Gracias por leerme y hasta un próximo post
Thanks for reading and see you in a future post

Edición: Canva y Picsart // Edition: Canva and Picsart
Traducción: Deepl. // Traslation: Deepl.

9/30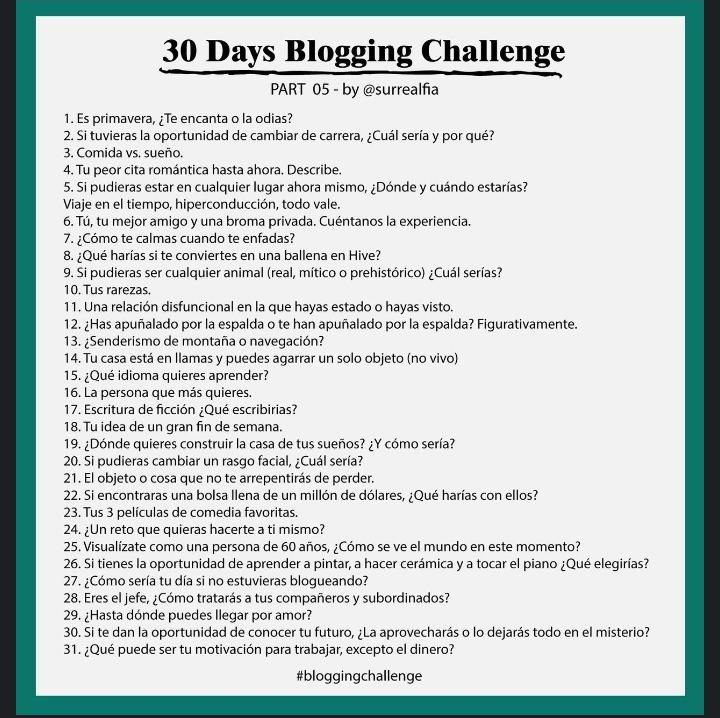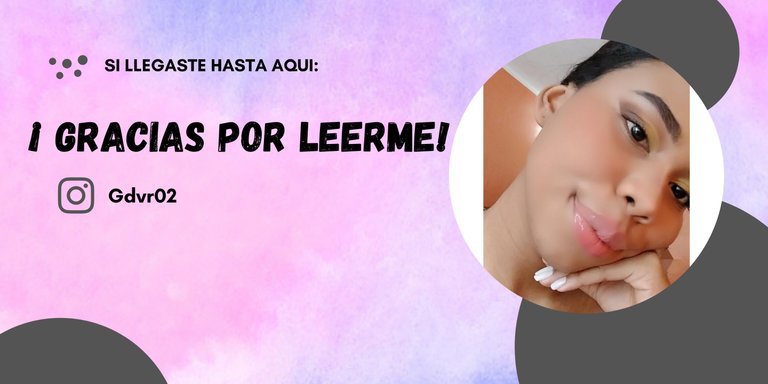 ---
---