[ESP// ING] Top 5: soundtrack songs | Top 5: canciones de banda sonora
💕HOLA QUERIDA COMUNIDAD DE HIVE💕
💕HELLO DEAR HIVE COMMUNITY💕
---

Cómo todos sabemos el cine y la música suelen complementarse bastante bien, ¿Que sería de las escenas de terror sin las canciones perturbadoras de fondo? ¿O el suspenso? ¿O el amor? ... Definitivamente no tendría el mismo efecto, asi que como siempre la música pone algo más de escencia a lo que observamos y le da una nueva perspectiva acompañada de mucho más sentimiento. Así que el día de hoy decidí hacer un top 5 de mis canciones favoritas que han servido de banda sonora para diferentes películas.

As we all know, movies and music usually complement each other quite well, what would horror scenes be without disturbing songs in the background? Or suspense? Or love? .... It definitely wouldn't have the same effect, so as always music puts something more essence to what we observe and gives it a new perspective accompanied by much more feeling. So today I decided to make a top 5 of my favorite songs that have served as soundtrack for different movies.
---
Ámame como tú lo haces | Love me like You do
---
Forma parte del Soundtrack de 50 sombras de Grey, es una de las canciones románticas que más me obsesionó en el 2015, seamos sinceros suena en los momentos justo, es perfecta para hacerte entrar en la película y disfrutarla aún más. Escuchar esta canción me genera mucho amor y me regresa a mi época de adolescente enamoradiza, lista para que me declaren amor con ella🤣. Actualmente sigue formando parte de mi lista de reproducción constante y la canto siempre que puedo.
It's part of the 50 Shades of Grey Soundtrack, it's one of the romantic songs that I was most obsessed with in 2015, let's be honest it sounds at the right moments, it's perfect to make you get into the movie and enjoy it even more. Listening to this song generates a lot of love and brings me back to my time as a teenager in love, ready to be declared in love with it🤣. Currently it is still part of my constant playlist and I sing it whenever I can.
---
Skyfall
---
Cómo siempre su majestad Adele, haciéndonos sentir justo como ella quiera, su voz y sentimiento nos transportan al lugar que sea y en la época que sea, es una de esas canciones que te envuelve y es un respiro de aire fresco. Forma parte del Soundtrack de la película #23 de James Bond, y se convirtió en un Óscar a la mejor canción original en 2013. Realmente esta canción es una pieza que merece ser vivida y disfrutada como la obra de arte que es.
As always her majesty Adele, making us feel just as she wants us to feel, her voice and feeling transport us to any place and in any time, it is one of those songs that surrounds you and is a breath of fresh air. It is part of the Soundtrack of James Bond movie #23, and became an Oscar for Best Original Song in 2013. Truly this song is a piece that deserves to be experienced and enjoyed as the work of art that it is.
---
Siempre te querré | I Will Always Love You
---
Obviamente tenía que incluir en este top la canción que me ha movido por años, una obra de arte en toda regla, todavía después de muchos años me hace erizar la piel y pone mis ojos llorosos. Parte de la banda sonora de la película El Guardaespaldas, tengo entendido es una de las canciones cantada por una mujer con mayor cantidad de ventas (así que aparte de hermosa, tiene mucho peso). La canción originalmente no es de Whitney Houston, su versión es la que mantengo y escucho siempre que puedo. ¿Y a ti? ¿Que versión te gusta más?
Obviously I had to include in this top the song that has moved me for years, a full-fledged work of art, still after many years it makes my skin crawl and makes my eyes water. Part of the soundtrack to the movie The Bodyguard, I understand it is one of the highest selling songs sung by a woman (so apart from beautiful, it carries a lot of weight). The song originally isn't by Whitney Houston, her version is the one I keep and listen to whenever I can. what about you, which version do you like best?
---
Corazón por corazón | Heart by heart
---
Parte de la banda sonora de "Cazadores de Sombras: Ciudad de hueso", como la lectora constante que soy, tenía que ver esta adaptación del libro con el mismo nombre, y aunque la película no fue totalmente de mi agrado (por falta de similitudes con el libro), esta canción fue un éxito total para mí, es preciosa, suena en el momento justo, aparte de que tengo una debilidad por las canciones de Demi Lovato, entonces si, tenemos una canción que pudo ser una joya para el mundo pero que posiblemente solo pocos conocen
Part of the soundtrack of "Shadowhunters: City of Bone", as the constant reader that I am, I had to see this adaptation of the book with the same name, and although the movie was not totally to my liking (for lack of similarities with the book), this song was a total hit for me, it is beautiful, it sounds at the right time, besides I have a weakness for Demi Lovato songs, so yes, we have a song that could be a jewel for the world but possibly only few know
---
Corazón elástico | Elastic Heart
---
Recordemos que Sia forma parte de varias bandas sonoras: Crepúsculo, Wonder Woman, El Gran Gatsby, y en esta ocasión Los juegos del hambre: En llamas. Esta canción la conocí principal porque desde pequeña soy una gran fan de Maddie Ziegler, entonces enterarme de que estaría en el videoclip de la canción necesitaba escucharla, y así fue como me enamoré de Sia, su voz y estilo, obviamente cuando supe que Elastic Heart era parte de En llamas, entendí totalmente el porqué, su letra acompañando la percepción de Katnnis fue simplemente perfecta.
Let's remember that Sia is part of several soundtracks: Twilight, Wonder Woman, The Great Gatsby, and this time The Hunger Games: Catching Fire. I knew this song because since I was a little girl I am a big fan of Maddie Ziegler, so when I found out that she would be in the videoclip of the song I needed to listen to her, and that's how I fell in love with Sia, her voice and style, obviously when I knew that Elastic Heart was part of Catching Fire, I totally understood why, her lyrics accompanying the perception of Katnnis was just perfect.
---

Y este fue mi top 5 de canciones favoritas salidas de una banda sonora, se qué es un top algo tonto, pero creo que el punto de muchos de estos post es conocernos más y crear lazos más fuertes en esta comunidad, así que ¿Cuál es tu top 5? ¿Te animas a hacerlo? De ser así etiquetame para leerte 💕

And this was my top 5 favorite songs from a soundtrack, I know it's a silly top, but I think the point of many of these posts is to get to know each other better and create stronger bonds in this community, so what's your top 5, are you up for it? If so, tag me so I can read you 💕.
---
Gracias por leerme y hasta un próximo post
Thanks for reading and see you in a future post
---
Edición: Canva // Edition: Canva
Traducción: Deepl. // Traslation: Deepl.
---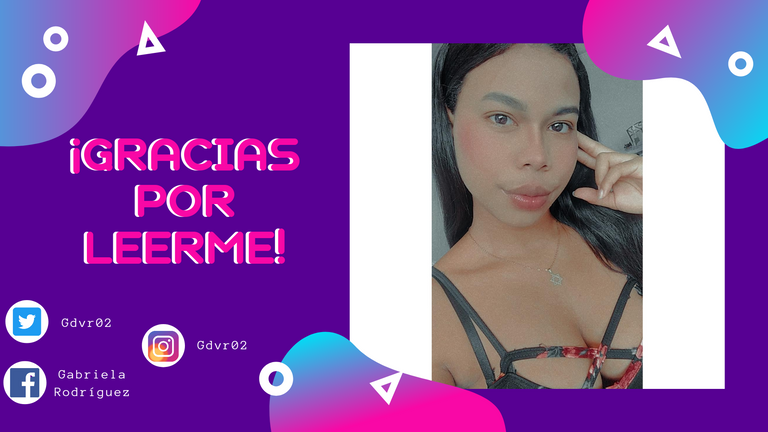 ---
---