[ESP// ING] A great little detail: My super childhood friend's birthday | Un pequeño gran detalle: El cumpleaños de mi súper amigo de la infancia
✨HOLA QUERIDOS HIVERS✨
✨HELLO DEAR HIVERS✨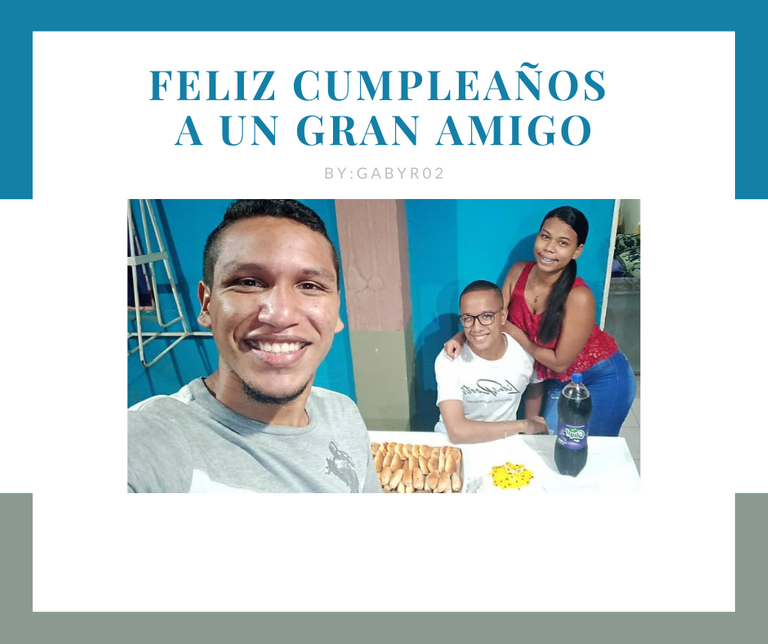 Creo que ya muchas veces les he mencionado que tengo un dúo de amigos sumamente incondicionales, con quiénes he vivido momentos malos, buenos, y espectaculares; ambos se llaman Jesús, uno Jesús Alejandro y el otro Jesús Fermín. De verdad cada vez que puedo, le agradezco a la vida por ponerlos en mi camino.
Ayer como ya es tradición entre nosotros, nos tocó celebrarles el cumpleaños a uno a de ellos.

I think I have already mentioned many times that I have a duo of extremely unconditional friends, with whom I have lived bad, good, and spectacular moments; both are named Jesus, one Jesus Alejandro and the other Jesus Fermin. Truly, every time I can, I thank life for putting them in my path. Yesterday, as it is already a tradition among us, it was our turn to celebrate the birthday of one of them.


Comenzaré contándoles que mi amistad con el cumpleañero (Jesús Fermín) tiene aproximadamente 11 años, desde que nos conocimos en 4to grado de primaria, en ese momento nuestra amistad fue más lejana, siempre con cariño pero nunca constante, hasta hace 5 años que al comenzar a bailar juntos, nos unimos muchísimo más y de ahí no nos hemos separado, sino que agregamos a otro integrante, Jesús Alejandro quien es el mayor de los 3, muchas veces nuestra conciencia y guía .
I will begin by telling you that my friendship with the birthday boy (Jesús Fermín) is about 11 years old, since we met in 4th grade, at that time our friendship was more distant, always with affection but never constant, until 5 years ago when we started dancing together, we became much closer and from there we have not separated, but we added another member, Jesús Alejandro who is the oldest of the 3, often our conscience and guide.


Ahora si, el regalo: al ser su cumpleaños tuvimos que hacerle un lindo detalle que lo acompañe durante la noche y como mi amigo es un amante de la comida, decidimos llevarle varios pasapalos y dulces que son sus favoritos y una torta de parchita (maracuyá) para completar la celebración. Les diré que a la hora de recoger todos los presentes tuve que correr como loca porque mi socio en el crimen (Jesús Alejandro) tenía compromisos laborales y no podía dejar su trabajo de lado para acompañarme, asi que su servidora luego de llegar de uno de sus ensayos matadores de baile, tuvo que recorrer muchísimos lugares para retirar todo a tiempo, y aunque tuve algunos percances técnicos, logré hacerlo🤭
Now, the gift: being his birthday we had to make him a nice detail to accompany him during the night and as my friend is a food lover, we decided to bring him several pastries and sweets that are his favorites and a passion fruit cake to complete the celebration. I will tell you that when it was time to pick up all the presents I had to run like crazy because my partner in crime (Jesus Alejandro) had work commitments and could not leave his work aside to accompany me, so your servant after arriving from one of his killer dance rehearsals, had to go through many, many places to remove everything on time, and although I had some technical mishaps, I managed to do it🤭.



Aún así a pesar de todos los inconvenientes que pude tener organizando y buscando las cosas, todo valió la pena al llegar y ver la cara de felicidad de mi buen amigo, que pensó que habíamos olvidado su cumpleaños, puedo decir que tuvimos una celebración bastante divertida, llena de la vivacidad que nos caracteriza, muchas risas y baile, y es así como llenos de cariño le festejamos a nuestra manera el cumpleaños al más pequeño (por meses) del grupo.
Despite all the inconveniences I had organizing and looking for things, it was all worth it to arrive and see the happy face of my good friend, who thought we had forgotten his birthday, I can say that we had a fun celebration, full of the liveliness that characterizes us, lots of laughter and dancing, and that's how we celebrated in our own way the birthday of the smallest (by months) of the group.



Solo puedo decirles que, aunque somos adultos y el día a día es complicado, no siempre nos vemos ni hacemos todo juntos es rico ver qué la conexión y la química se mantienen con nosotros como al principio 💕 ¡Que viva la amistad b y real!

I can only tell you that, although we are adults and the day to day is complicated, we do not always see each other or do everything together is rich to see what the connection and chemistry remain with us as in the beginning 💕 Long live the friendship b and real!

Gracias por leerme y hasta un próximo post
Thanks for reading and see you in a future post

Edición: Canva // Edition: Canva
Traducción: Deepl. // Traslation: Deepl.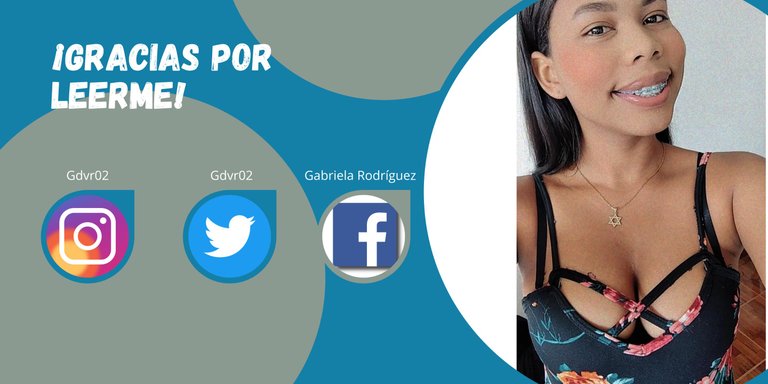 ---
---