[ESP-ING] Experiencia como estudiante de Secundaria después de dos años // Experience as a high school student after two years: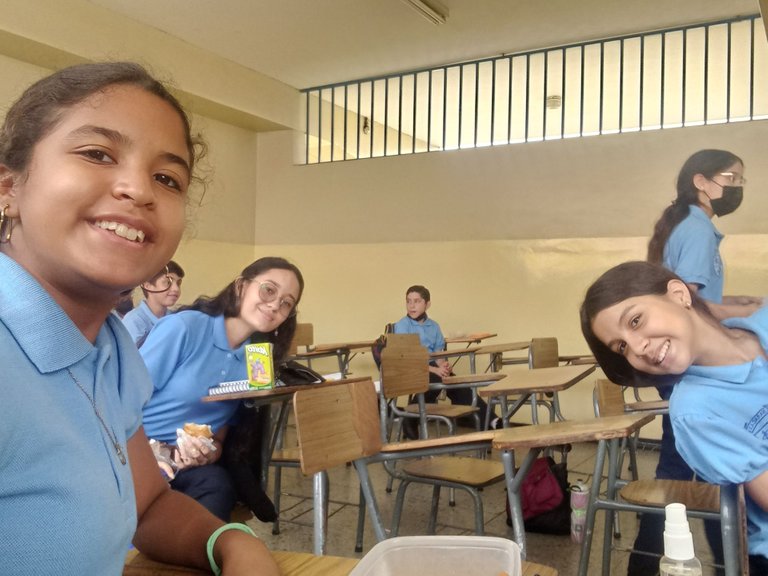 ---
Holaa hermosa comunidad de Hive 💕 el día de hoy vengo a compartirles mi primer día de clases después de 2 años de cuarentena, este día realmente estaba perdida ya que literalmente no sabía ni donde quedaban los salones.
Hello beautiful Hive community 💕 today I come to share with you my first day of classes after 2 years of quarantine, this day I was really lost because I literally didn't even know where the classrooms were.
---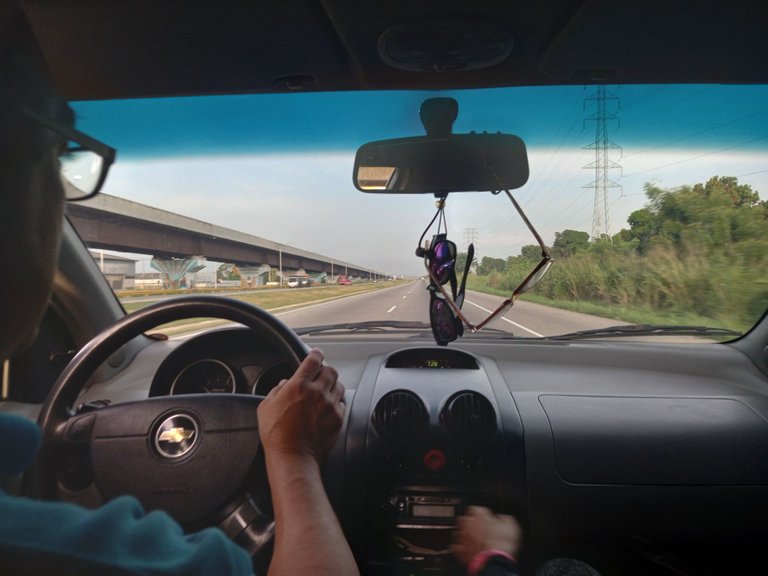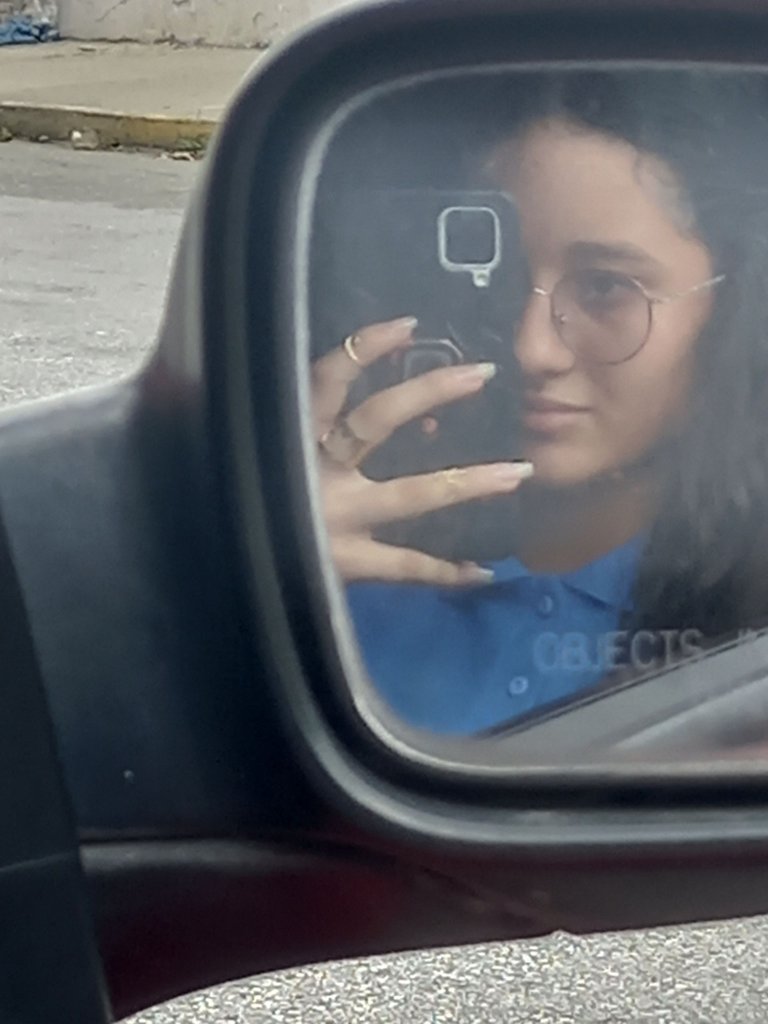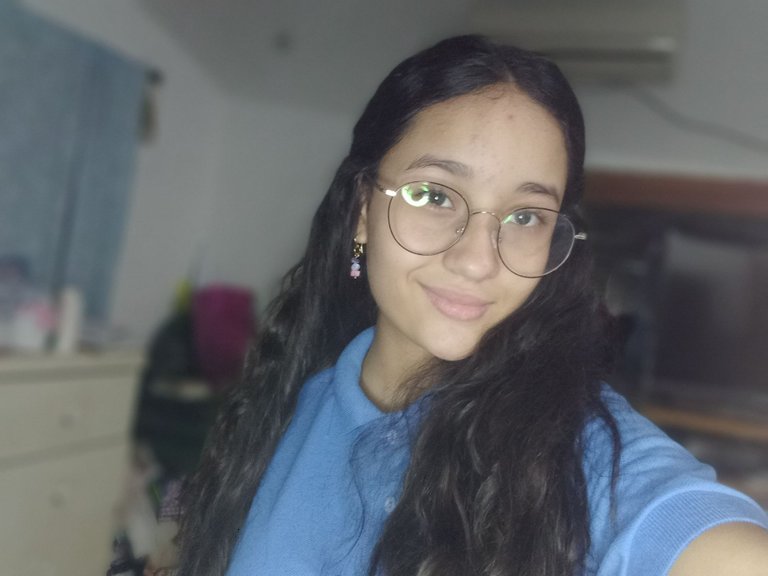 Bueno amigos les cuento que este regreso a clases fue super inesperado para mi, ya que pensaba que este año lo seguiria cursando en desde mi casa, y cuando la institución mando el comunicado que 1er año comenzaba el lunes sentí un poco de terror y cuando dijo que 2do año comenzaba el martes, me dio aún más terror JAJSJSJS, Así que me estaba preparando tanto emocionalmente como mentalmente Para ir el martes.
---
Well friends I tell you that this return to classes was super unexpected for me, since I thought that this year I would continue studying at home, and when the institution sent the announcement that 1st year started on Monday I felt a little terror and when they said that 2nd year started on Tuesday, I was even more terrified JAJSJSJSJS, so I was preparing myself both emotionally and mentally to go on Tuesday.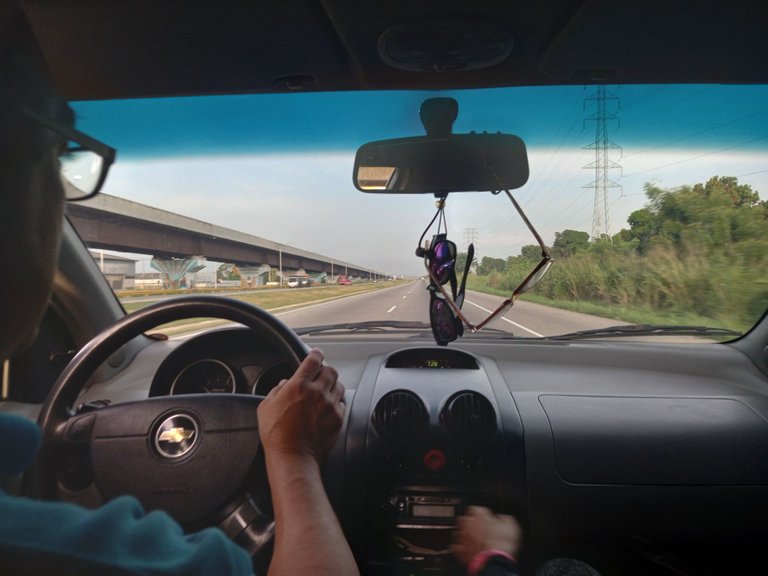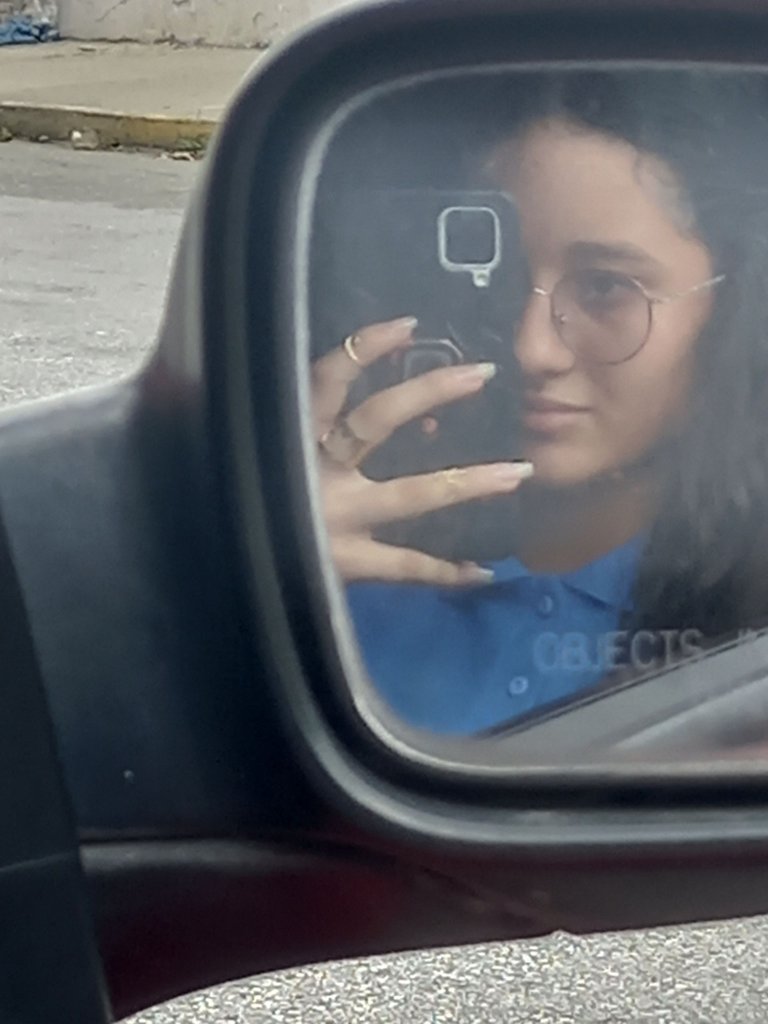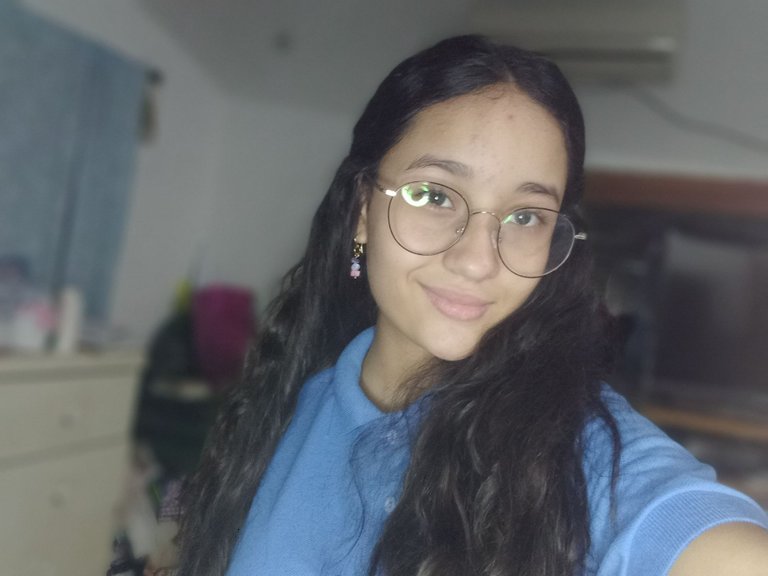 ---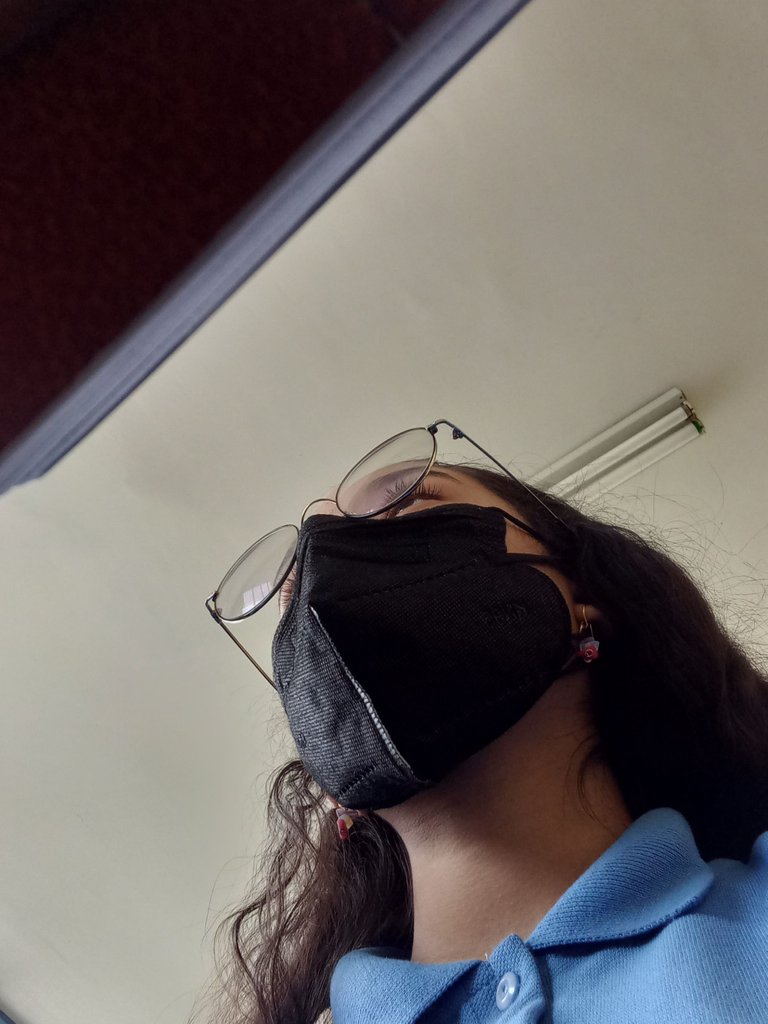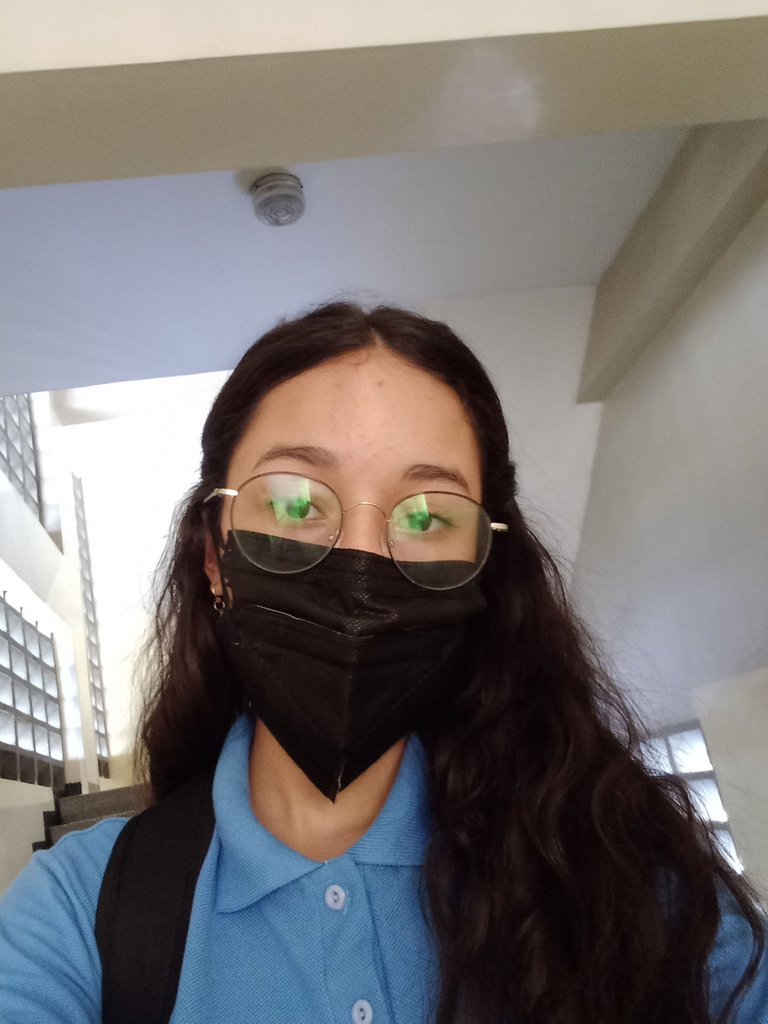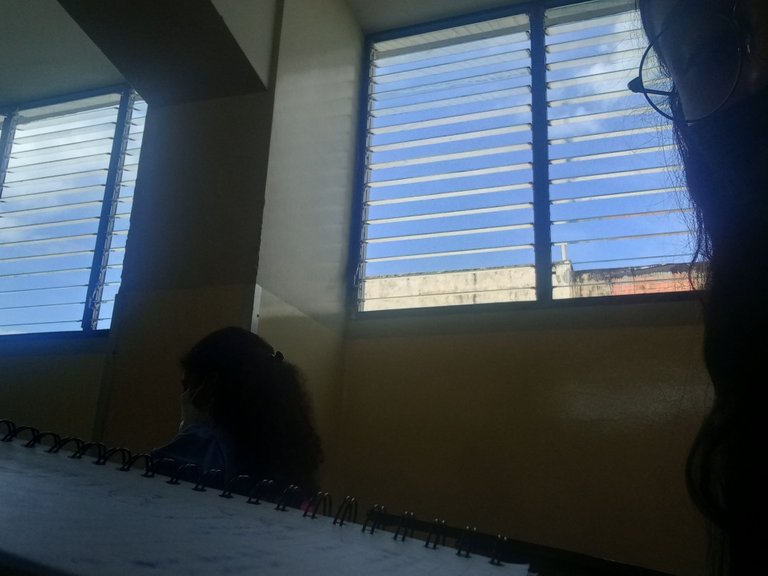 Como podían notar en mi cara no estaba tan feliz con este "Regreso a clases" en la cual solo me tocara ir 2 veces a la semana, Realmente no estoy muy feliz ya que ya me había acostumbrado a la cuarentena, y dejar mis hábitos de dormirme tarde y levantarme tarde ya no me están funcionando JAJSJSJS.
Como pueden notar en la Foto si llegue al liceo, llegue tarde pero llegue, recuerdo ese día que tenia que llegar al liceo para el nombramiento a las 7 (Siete) y llegue a las siete y media, literalmente cuando estaba entrando primaria, llegando al liceo me compre mi desayuno al frente y me dejaron entrar, fui corriendo a seccional y me dijeron que subiera a Piso 2 aula 7, no tenía ni la menor idea donde quedaba eso xD pero cuando llegue al piso dos pregunté en el primer salón su ese era, y tristemente no era, me dijeron y que al lado y me fui corriendo, cuando llegué al otro salón si era allí y pues me senté, lo malo de ahora es que te puedes sentar pero con distanciamiento, ahora si será más difícil copiarse JAJSJSJS.
---
As you could notice in my face I was not so happy with this "Back to school" in which I will only have to go twice a week, I am not really happy since I had already got used to the quarantine, and leaving my habits of sleeping late and getting up late are not working anymore JAJSJSJSJS.
As you can see in the picture I did arrive at the high school, I arrived late but I arrived, I remember that day I had to arrive at the high school for the appointment at 7 (Seven) and I arrived at half past seven, literally when I was entering primary school, arriving at the high school I bought my breakfast in front and they let me in, I went running to sectional and they told me to go up to Floor 2 classroom 7, I had no idea where that was xD but when I got to the second floor I asked in the first room if that was it, and sadly it was not, they told me and that next door and I went running, when I got to the other room if it was there and then I sat down, the bad thing now is that you can sit but with distance, now if it will be more difficult to copy JAJSJSJSJS.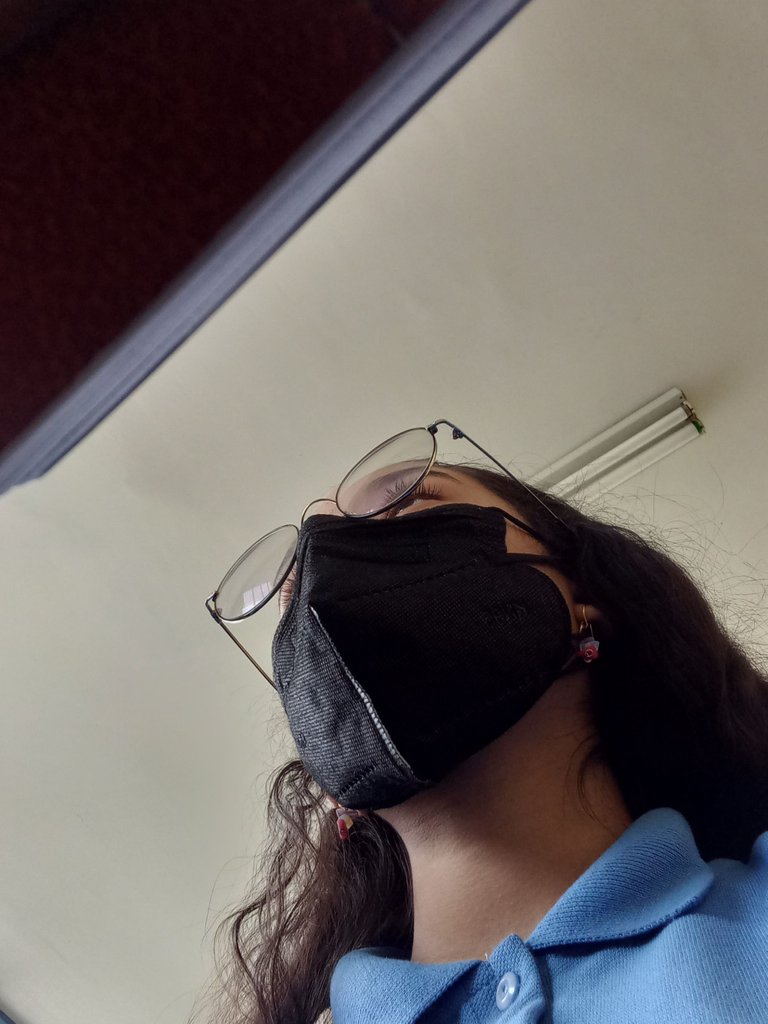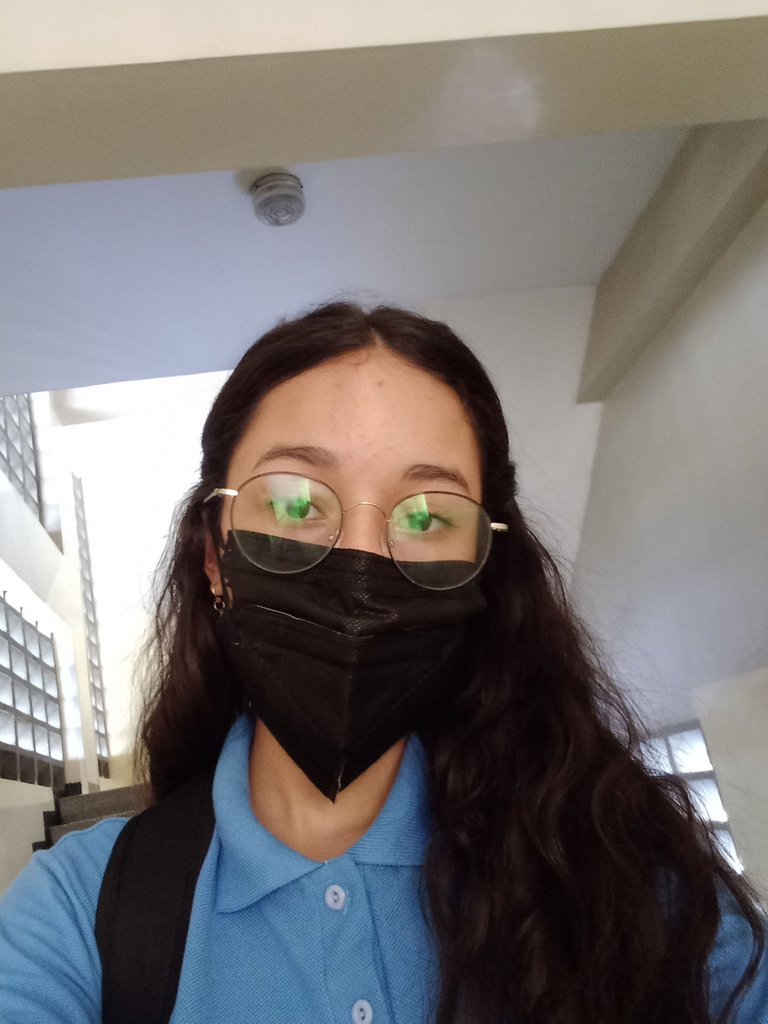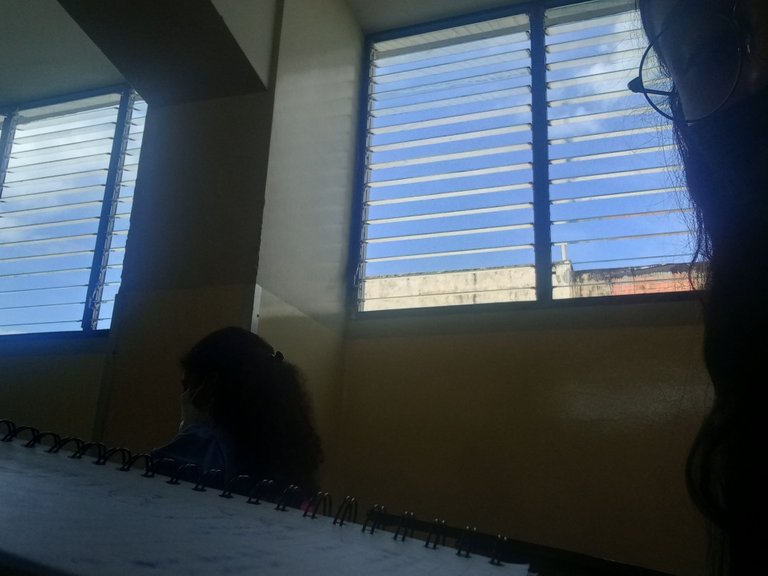 ---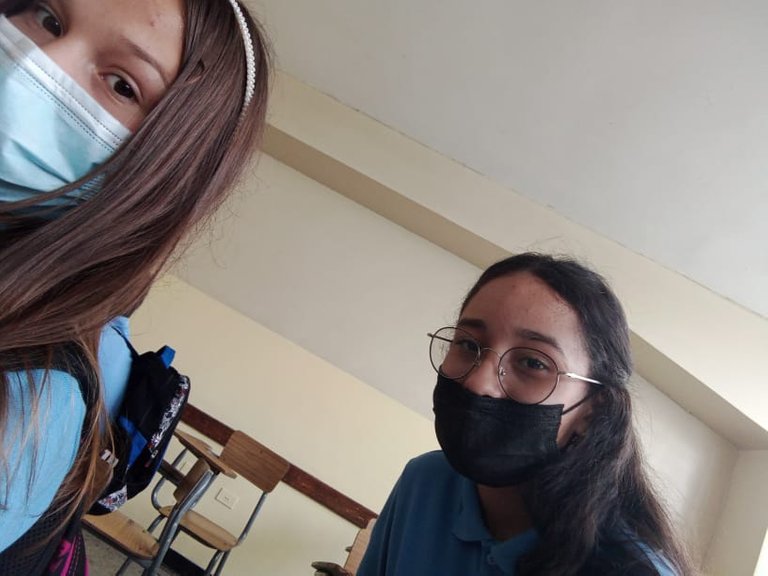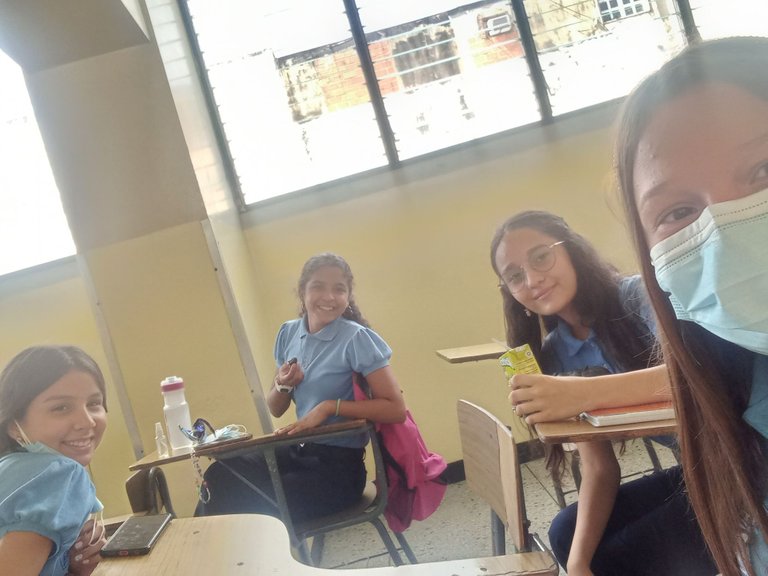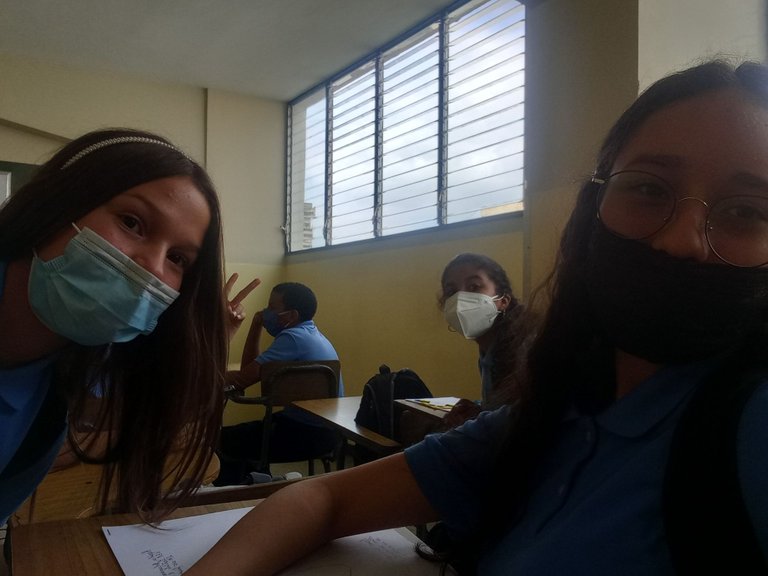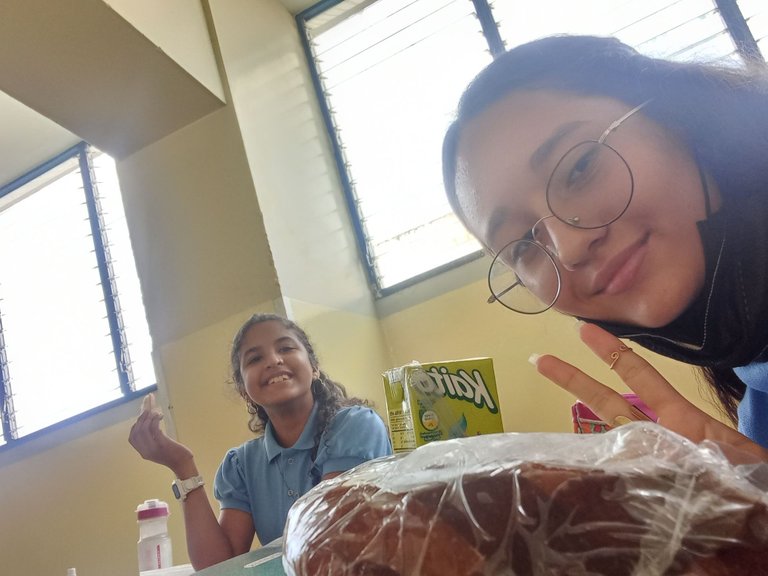 Aquí estábamos en hora de Receso y algo curioso y malo a la vez, es que los Receso ya no serán en los Patios sino en las aulas de Clases :( es algo realmente triste pero cierto por todo esto del Covid, aah y por supuesto mis otros amigos no quedaron en la misma sección que yo ya que de 3 (tres) secciones que habían, ahora hay 6 (seis).
---
Here we were at break time and something curious and bad at the same time, is that the breaks will no longer be in the patios but in the classrooms :( it is something really sad but true because of all this Covid, aah and of course my other friends were not in the same section as me since there were 3 (three) sections, now there are 6 (six).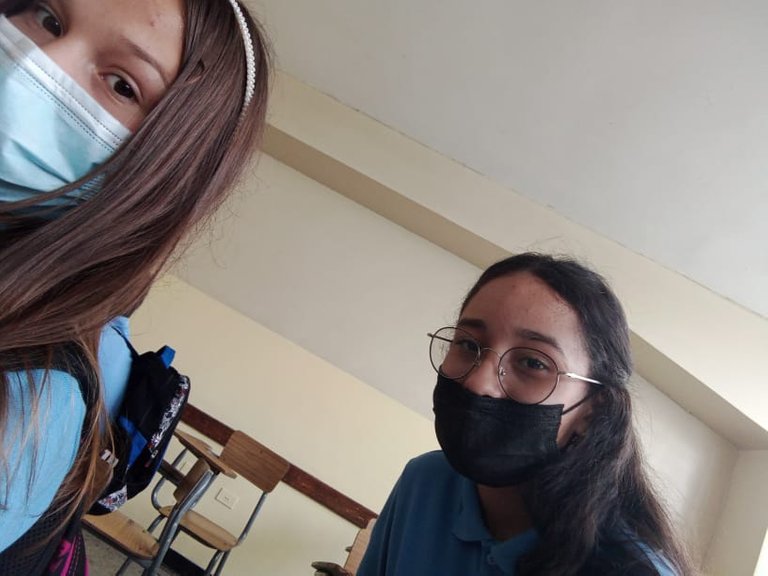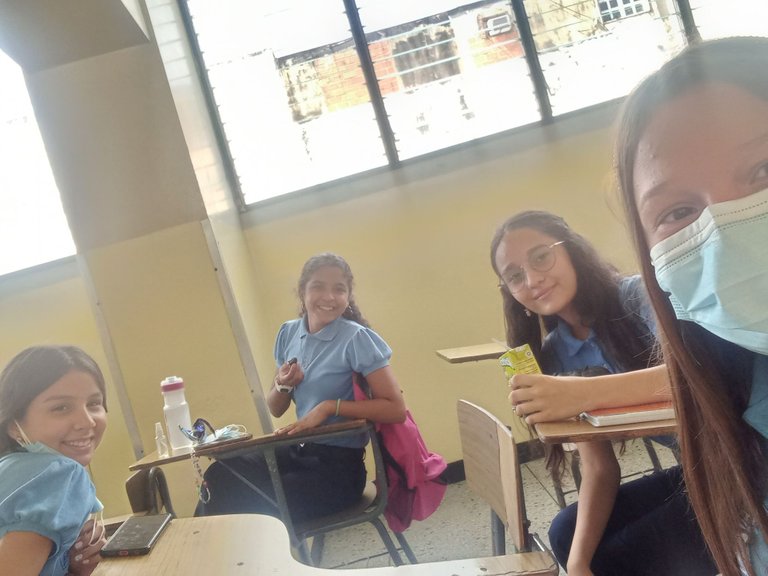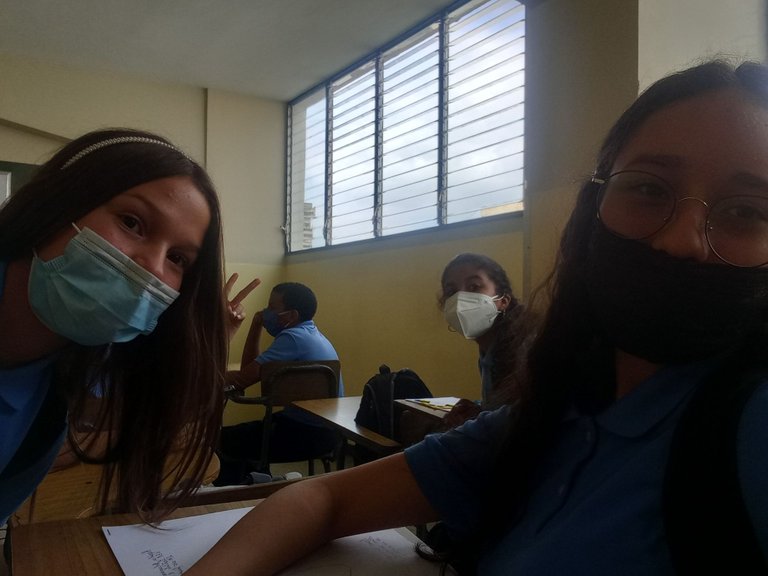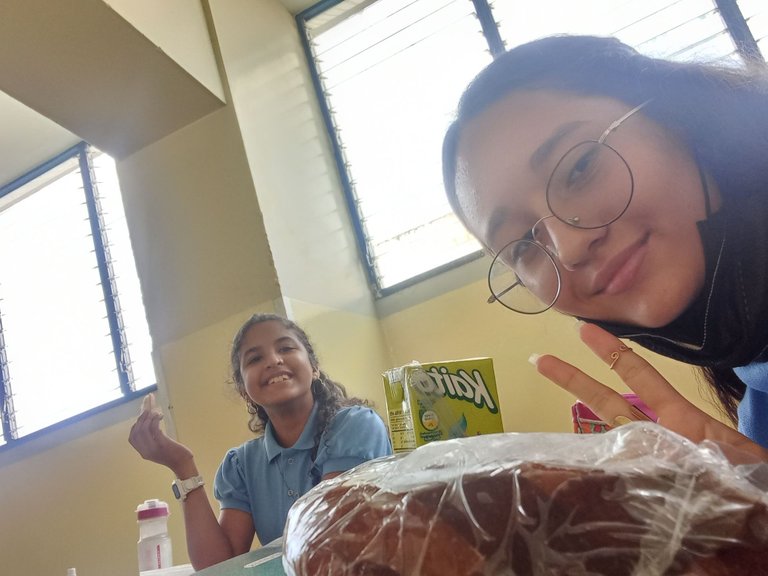 ---
Y bueno este ha sido mi post y mi experiencia de primer día de clases luego de 2 años, espero que les gustará muchas gracias por leerme hasta un próximo post ¡Bendiciones!.
PD: Si me ven un poco inactiva deaseguro es que me están explotando con tareas xD.
And well this has been my post and my experience of my first day of school after 2 years, I hope you like it, thank you very much for reading me until the next post, blessings!
PS: If you see me a bit inactive I'm sure it's because I'm being exploited with homework xD.
---
Todas las Fotos y separadore son de mi Propiedad📸.
All Photos are my Property📸.

---
---