Review Game: The Last Of Us [ENG-ESP]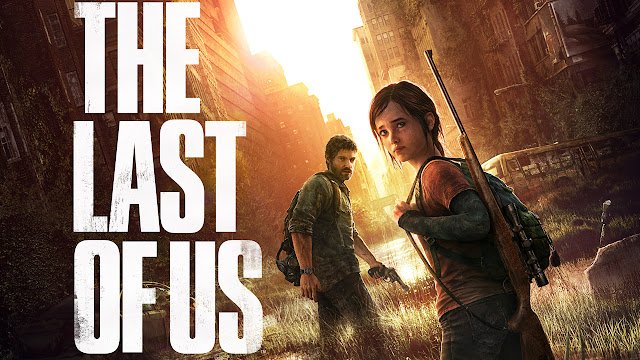 Hello to all the people at hive gaming! This time I will talk about this amazing game that although it was incredibly famous in its time was under the critical eye for a while because of the design of some characters but this does not take away the incredible story, drama, horror and the incredible development of our characters. I hope you like it and I invite you to play it!
Holaa a todas las personitas en hive gaming! En esta ocasión les hablaré de este increíble juego que aunque fue increíblemente famoso en su tiempo estuvo bajo el ojo crítico durante un tiempo por el diseño de algunos personajes pero esto no quita lo increíble de su historia, el drama, el horror y el increíble desarrollo de nuestros personajes. Espero les guste y los invito a jugarlo!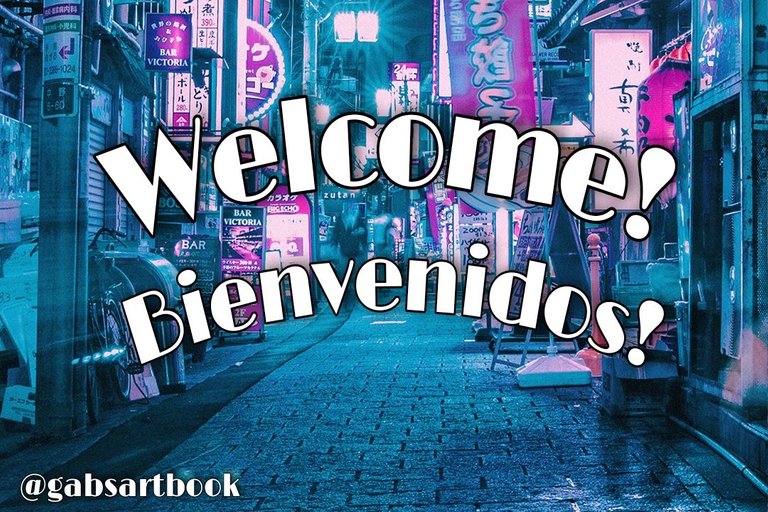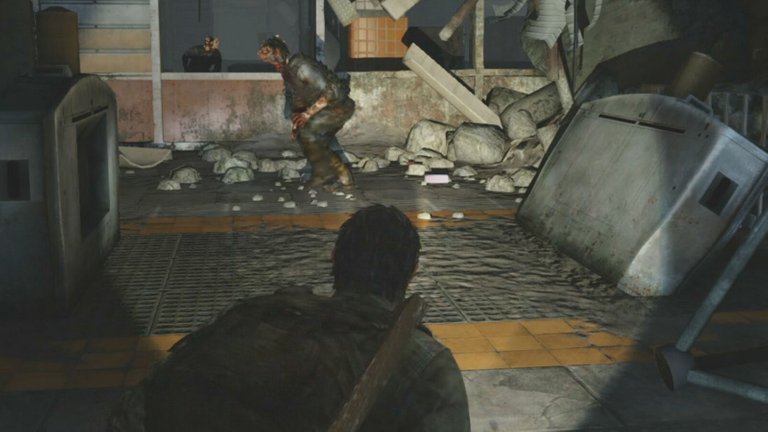 I remember the first time I heard about this game I wasn't that interested because of the zombie theme and a post-pandemic life, yet I remember that also at that same time there was also the zombie boom because of the walking dead, another great game and series, still after many years I had the opportunity to play it thanks to a friend and it was a surreal experience, the story really hooked me and made me get very fond of its characters and their stories, each change in their personalities only made me even more fond of them and despite everything I still say that it is an extraordinary game.
Recuerdo que la primera vez que escuché de este juego no estuve tan interesada por el tema de los zombies y una vida post-pandemia, aún así recuerdo que también en ese mismo tiempo también estaba el boom de los zombies debido a the walking dead, otro gran juego y serie, aún así después de muchos años tuve la oportunidad de jugarlo gracias a un amigo y fue una experiencia surrealista, la historia realmente me engancho y me hizo encariñarme mucho con sus personajes y sus historias, cada cambio en sus personalidades solo me hacía tenerles aún más cariño y a pesar de todo sigo diciendo que es un juego extraordinario.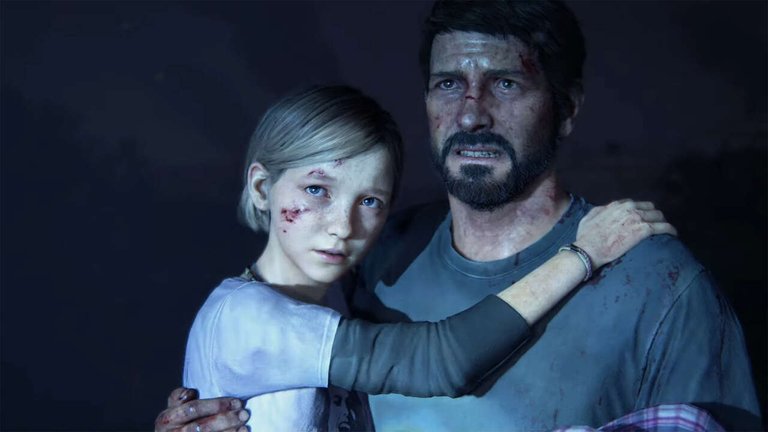 A third-person game where we enter the life of Joel, a man trying to survive in that pandemic world where there are infected and later meets a girl named Ellie who was raised in a military facility away from the pandemic, both embark on a journey in the hope of getting a cure for that virus. Neil Druckmann brings us this horror-survival and action game where we are introduced into a world where a virus develops to the point that infected humans mutate with a kind of fungus and make them completely aggressive and destructive.
Un juego en tercera persona donde entramos en la vida de Joel, un hombre que trata de sobrevivir en aquel mundo de pandemia dónde existen infectados y que más adelante conoce a una niña llamada Ellie quien fue criada en una instalación militar alejada de la pandemia, ambos se embarcarán en un viaje con la esperanza de conseguir una cura para aquel virus. Neil Druckmann nos trae este juego de terror-survival y acción dónde nos introducimos en un mundo donde un virus se desarrolla al punto de que los humanos infectados mutaran con una especie de hongos y los hará completamente agresivos y destructivos.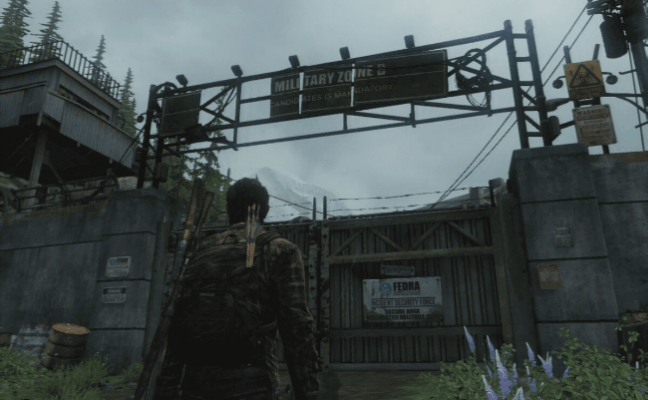 Let's talk about the aesthetics of the game, some characters have some designs that tend to distort but it is not a serious problem, however the design of the landscapes of the different states of the United States that they cross as they travel are spectacular, simply the panoramic views where they show the surroundings are simply majestic. The designs of the infected are also incredible, the design of the different outbreaks and each detail is even more impressive than the previous one. Another very important aspect is the soundtrack, its songs stand out for being mostly instrumental but very sentimental, the soundtrack is essential to understand the emotions of the characters in those moments, at some points where there are moments where they can appreciate the view where the soundtrack plays the role of giving the feeling of tranquility or desolation, depending on the point of view.
Hablemos sobre la estética del juego, algunos personajes tienen algunos diseños que tienden a distorsionarse pero no es un problema grave, sin embargo el diseño de los paisajes de los distintos estados de Estados Unidos que atraviesan a medida que van viajando son espectaculares, simplemente las vistas panorámicas en dónde muestran el alrededor son simplemente majestuosas. Los diseños de los infectados también son increíbles, el diseño de los diferentes brotes y cada detalles es aún más impresionante que el anterior. Otro aspecto importantísimo es el soundtrack, sus canciones se destacan por ser la mayoría instrumentales pero muy sentimentales, el soundtrack es fundamental para entender las emociones de los personajes en esos momentos, en algunos puntos dónde hay momentos en los que pueden apreciar la vista en dónde el soundtrack juega el papel de dar la sensación de tranquilidad o de desolación, dependiendo del punto de vista.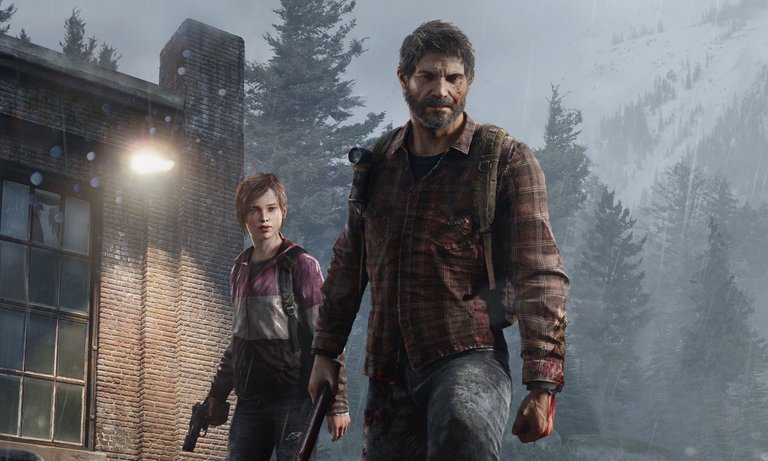 The gameplay of the game is based on adventure, exploration and combat, it allows you to have fights to avoid the infected, you must collect materials to improve your skills or your weapons and you must also avoid being killed, with the help of some materials you can build kits to avoid dying. It allows you to get to know other stories through cards and interactions to get to know your main characters even better.
La jugabilidad del juego se basa en aventura, exploración y combate, te permite tener peleas para evitar a los infectados, debes recolectar materiales para mejorar tus habilidades o tus armas e igualmente debes evitar que te maten, con la ayuda de algunos materiales puedes construir botiquines para evitar morir. Te permite conocer otras historias a través de cartas y con interacciones para conocer aún más a tus personajes principales.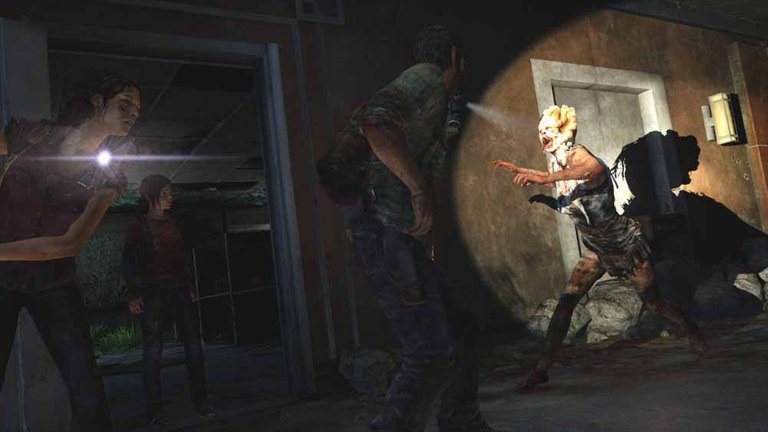 Easy to handle controls, intriguing and very emotional story, amazing scenarios. With characters full of history and depth, with strong pasts and an uncertain future that cling to their only hope, the creation of a cure.


Controles fáciles de manejar, historia intrigante y muy emotiva, sorprendentes escenarios. Con personajes llenos de historia y profundidad, con pasados fuertes y un futuro incierto que se aferran a su única esperanza, la creación de una cura.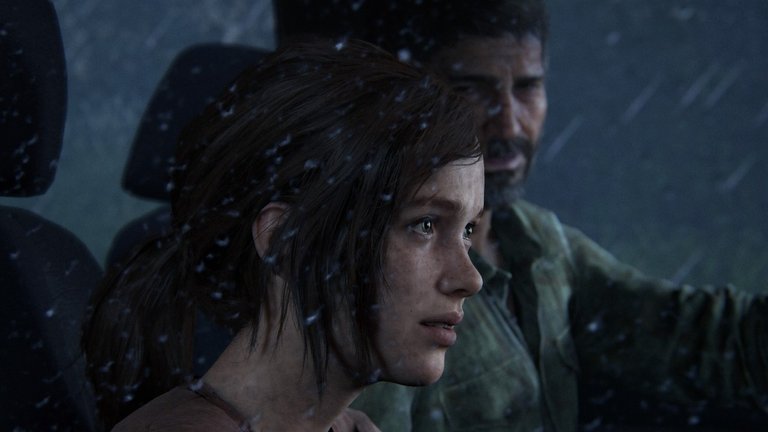 The Last Of Us game was well received due to its design and aesthetics, its strong story and sequential story development without feeling heavy-handed and the bond that grows stronger the more Joel and Ellie talk to each other. It could even be described as "a story you could relate to".
El juego The Last Of Us tuvo buena recepción debido a su diseño y estética, su historia fuerte y su desarrollo secuencial de la historia sin sentirla pesada además del vínculo que se va fortaleciendo mientras más hablan entre Joel y Ellie. Podría incluso llegar a ser descrita como "una historia de la cual uno podría llegar a sentirse identificado".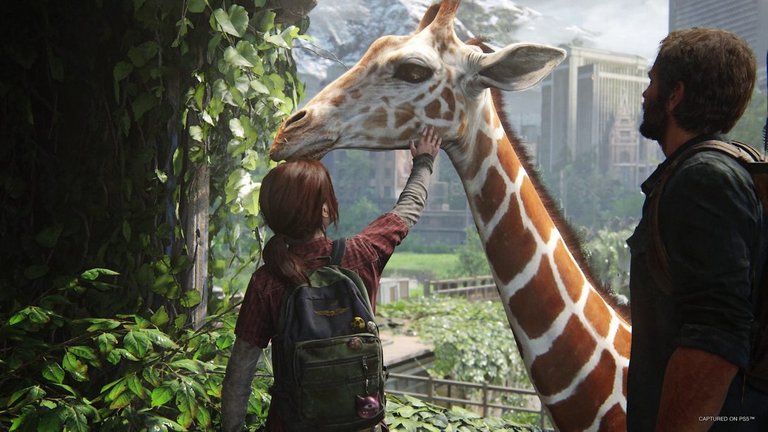 The game of terror, action and adventure puts us in a third person perspective where you have the power to fight with infected, to interact with non-playable characters and thus get to know more of the history of both these characters and the history of the game itself. It allows us to fill our needs such as life through health kits both to create them and some that are hidden, the ability to better weapons to have to use fewer resources and improve other skills such as expanding the limit of life, etc.. With this in mind, the game guides you through different locations and little by little you get to know the events that happened before everything ended in death and destruction.
El juego de terror, acción y aventura nos pone en una perspectiva de tercera persona en dónde tienes el poder de pelear con infectados, de interactuar con personajes no jugables y así ir conociendo más la historia tanto de estos personajes como de la historia misma del juego. Nos permite llenar nuestras necesidades tales como la vida mediante botiquines tanto para crearlos como algunos que estén escondidos, la habilidad de mejor armas para tener que usar menos recursos y mejorar otras habilidades como expandir el límite de vida, etc. Teniendo en cuenta esto el juego te va guiando a través de diferentes locaciones y poco a poco vas conociendo los hechos que acontecieron antes de que todo terminara en muerte y destrucción.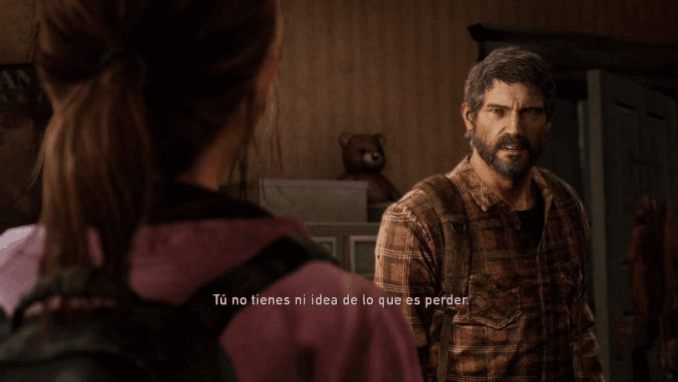 Definitely playing it has been incredible and after finishing it I simply can't stop talking about how good this game is. I had all the emotions very present, the story seemed very touching and with many emotions, I sympathized a lot with Joel and Ellie, I found them very strong characters and still with many wounds that despite this formed a bond through that great journey, but what moved me most was the end, it was really very emotional and shocking.
Definitivamente jugarlo ha sido increíble y después de hacerlo terminado simplemente no puedo dejar de hablar de lo bueno que es este juego. Tuve todas las emociones muy presentes, la historia me pareció muy conmovedora y con muchas emociones, simpatice muchísimo con Joel y con ellie, me parecieron unos personajes muy fuertes y aún así con muchas heridas que a pesar de ello formaron un lazo a través de aquel gran recorrido, pero lo que más me conmovió fue el final, de verdad que fue muy emotivo e impactante.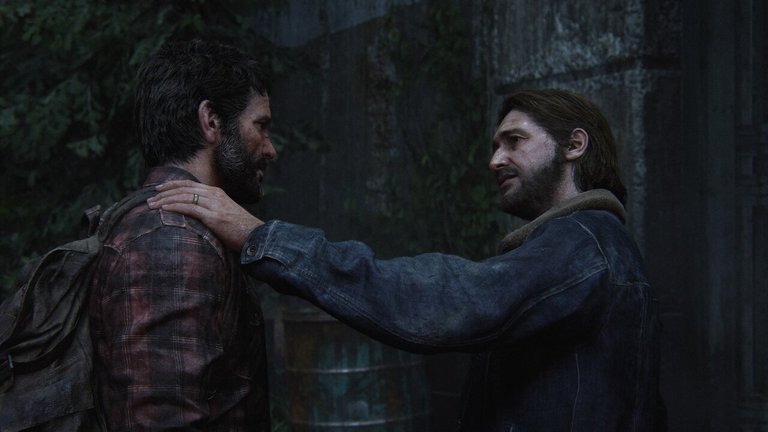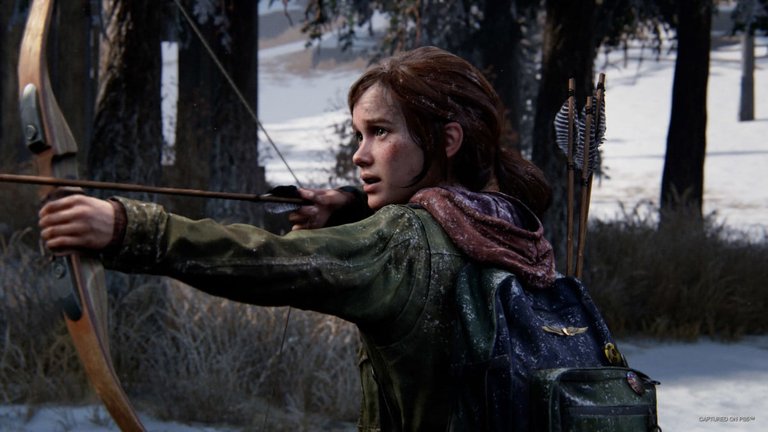 I recommend you to play The Last Of Us, an enjoyable game, full of a lot of emotion and action, an amazing soundtrack and a story full of adventure and risks and a lot of emotions.
Les recomiendo jugar The Last Of Us, un juego disfrutable, lleno de mucha emoción y acción, un soundtrack increíble y una historia llena de aventura y riesgos y muchas emociones.

I hope you liked this post, even if it's not about a new game it's great to remember those games that have been created that have marked their way through history. Thank you very much for reading and for joining me here. See you soon!
Espero que les haya gustado este post, aunque no sea de un juego nuevo es buenísimo recordar aquellos juegos que se han creado que han marcado su paso por la historia. Muchas gracias por leerme y por acompañarme hasta aquí. Nos vemos pronto!
Realicé la traducción en
https://www.deepl.com/es/translator
The images of the game were screenshots/Las imágenes del juego fueron capturas de pantalla.
All the photos are my property/Todas las imágenes son de mi autoría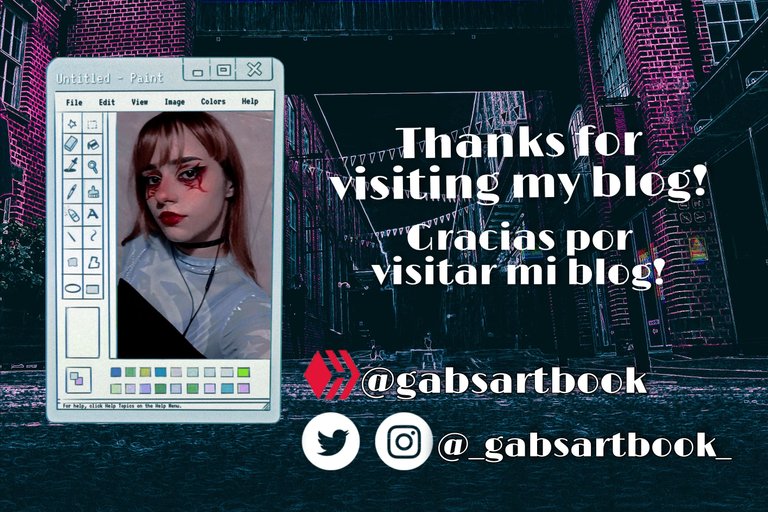 ---
---