A magical defense of thuth! - Weekly Challenge
Weekly Challenge! "Defender of Truth"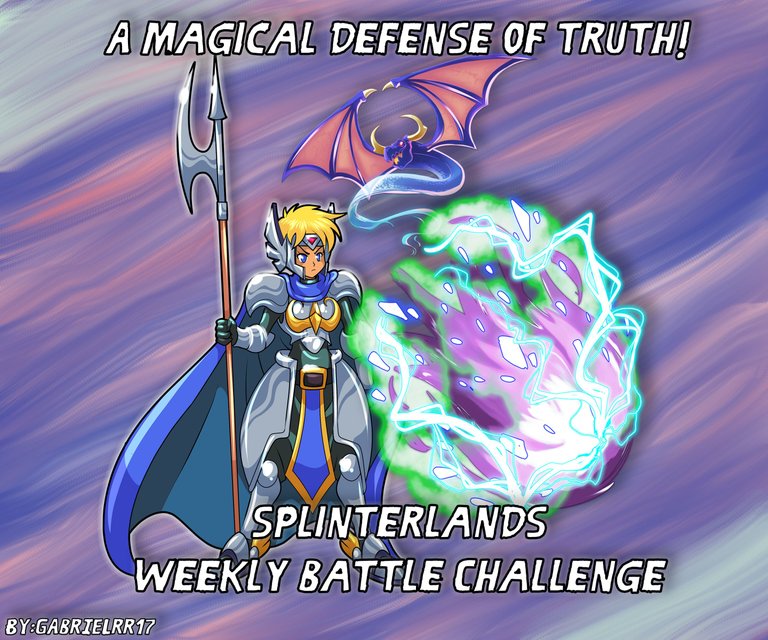 From Splinterlands and edited with Photoshop CS6
---
Greetings! Here I bring my participation to this week's Splinterlands battle challenge. This time with a protagonist who defends the truth!
---
---
First of all, a tank that does not stand out for its toughness against physical attacks but rather for its ability to return part of the magic damage received. I chose it because it is useful to counteract the constant water teams with magic offensive front. Although on this occasion it did not shine so much in the defensive area, as there were no magical enemies.

Secondly, this curious dragon with no damage but with good life points to resist, I rented it to achieve a good amount of power and thus gain access to higher leagues.

In third place is this curious lady with magic damage and an ability that benefits allies by increasing their health points.

In fourth position the main card of this challenge, with good defense and although at the level in which I rented it, it has little magic attack, it was enhanced by the summoned card.

Finally, the last two positions, first the classic healing archer that has become quite popular lately and the famous but not very graceful ally capable of reducing the speed of the opposing team.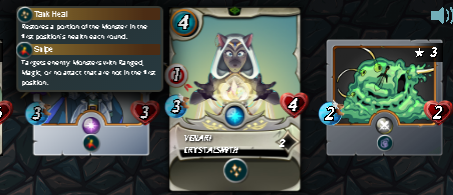 The complete alineation was: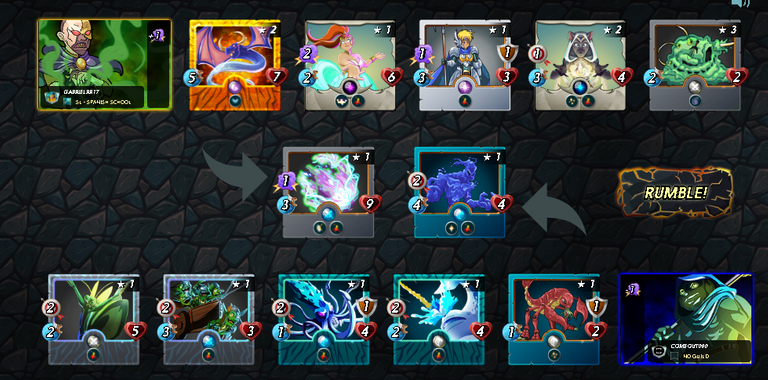 If you want to see the replay click here. For information to join in this challenge click here.
---
Curious fact:
Although the idea was to boost the magic attack, the plan was frustrated by the opposing summoner, however, the dragon in second place managed to dodge a lot of attacks, making it possible to weaken the opponent's tank, which in my opinion was unorthodox, since it was the water golem, although its ability to regenerate makes sense.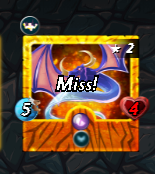 ---
My opinion:
The card is expensive, although it is logical because of the ability to increase armor at level 3, in addition to its magic attack and high speed that improves considerably when its level increases.
---
If you want to join in the wonderful world of Splinterlands be my referal clicking here
---

---
---