Gula Hedónica [ESP-ENG] | A 5 minute freewrite
El "Cuánto hay para eso" esa mentalidad tan primitiva que va en torno a la avaricia, olvidando toda humildad, justificandose con todo tipo de malabares mentales o problemas exagerados para que la figura de víctima siempre recaiga en sí mismos.
Enceguecidos por el dinero, por la falsa idea de que la felicidad duradera viene por el consumir y consumir hasta que ya no haya nada más que probar, nada más que experimentar, nada más que sirva para saciar sin saber que el aburrimiento y vacío es el "destino" del hedonismo... Requisitos y requisitos que terminan siendo barreras, muros puestos con alevosía para forzar a todo el que decida tratar de obtener algo por buena vía a "parir" con dolor todo lo que exija el verdugo en cuestión.
---
The "How much is there for that" that primitive mentality that revolves around greed, forgetting all humility, justifying themselves with all kinds of mental juggling or exaggerated problems so that the victim figure always falls on themselves.
Blinded by money, by the false idea that lasting happiness comes from consuming and consuming until there is nothing more to taste, nothing more to experience, nothing more to satiate without knowing that boredom and emptiness is the "destiny" of hedonism... Requirements and requirements that end up being barriers, walls put up with malice aforethought to force anyone who decides to try to obtain something by good means to "give birth" with pain to whatever the executioner in question demands.
---
---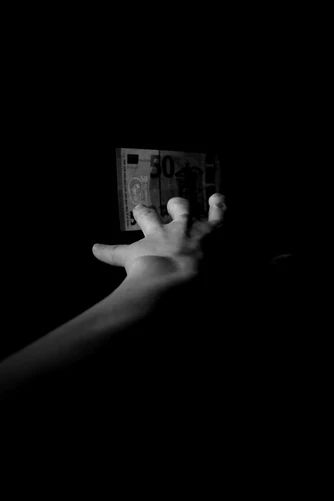 ---
Puedes seguirme por acá si lo deseas:
You can follow me here if you want:
---
---