Atraídos como imanes [ESP-ENG] | A 5 minute freewrite

Eran polos opuestos, uno callado y tranquilo, calculador y algo frío... Ella carismática y enérgica, incapaz de mantenerse sin brillar por su gracioso caminar. Quizás por eso fluyó todo tan bien, todo estaba tan polarizado que parecía que la ley que se aplicaba a los imanes también lo hacía cuando se tratabas de amores entrañables.
Traía sus problemas en ocasiones, pues tantas diferencias tienden a discusiones... Pero la madurez poco a poco los arropaba y el amor aumentaba ¿Qué les deparaba? Dependerá de las decisiones tomadas, de las experiencias asimiladas, de las pruebas superadas, de los fracasos puestos a lupa para corregir todo aquello que retrase.
Los polos se iban influenciando y cada uno iba tomando un poco de la esencia que los caracterizaba. Historia repetida y trillada, cliché dominguero para pasar un desamor, sea como sea, seguro lo habrás deseado en algún momento de tu propia historia vivida.
---
They were polar opposites, one quiet and calm, calculating and somewhat cold? She was charismatic and energetic, incapable of keeping her graceful walk without shining. Maybe that's why everything flowed so well, everything was so polarized that it seemed that the law that applied to magnets also did so when you were dealing with endearing loves.
It brought its problems at times, because so many differences tend to arguments... But maturity little by little tucked them in and love increased. What was in store for them? It will depend on the decisions taken, the experiences assimilated, the tests overcome, the failures put to magnifying glass to correct everything that delays.
The poles were influencing each other and each one was taking a bit of the essence that characterized them. A repeated and hackneyed story, a Sunday cliché to get through a heartbreak, whatever it is, you must have wished it at some point in your own life story.
---
Decidí dedicar el 50% de lo que genere este humilde Freewrite a @miguelmederico, me enteré hace poco gracias a las actividades en Discord que está pasando por un momento difícil y le vendría genial el apoyo. Si está dentro de tus posibilidades tender la mano en este duro momento, sería de gran ayuda ¡Bendiciones!
---
---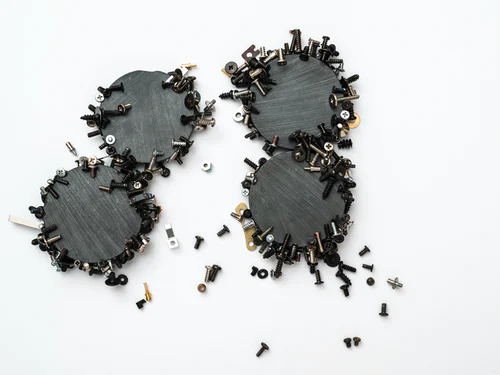 Unsplash, Dan-Cristian Pădureț
---

---
Puedes seguirme por acá si lo deseas:
You can follow me here if you want:
---
---