Ilustración de Frida Kahlo🎨 / Illustration of Frida Kahlo🎨 By @gabrieljr 8/12/2021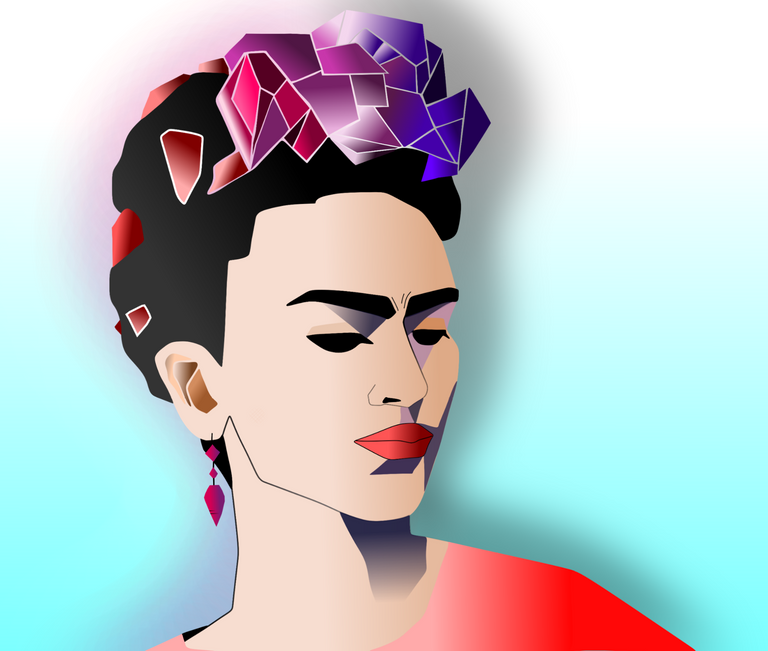 Hola querida comunidad como están? en el día de hoy les traigo un diseño (medio abstracto) de Frida Kahlo, lo hice con agradecimiento y mucho cariño para ustedes! Espero les guste mucho.
Hello dear community, how are you? today I bring you a design (half abstract) of Frida Kahlo, I made it with gratitude and love for you! I hope you like it very much.
¿Quien es Frida Kahlo? / ¿Who is Frida Kahlo?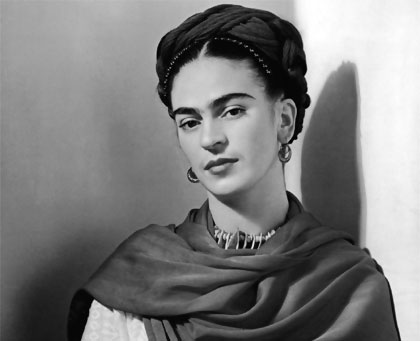 Magdalena Carmen Frida Kahlo Calderón, ? conocida mundialmente como Frida Kahlo, fue una pintora mexicana reconocida como un icono pop de la cultura de México.? Su obra gira temáticamente en torno a su biografía y a su propio sufrimiento.
Nacimiento: 6 de julio de 1907, Coyoacán, Ciudad de México, México
Fallecimiento: 13 de julio de 1954, Coyoacán, Ciudad de México, México
Magdalena Carmen Frida Kahlo Calderón, known worldwide as Frida Kahlo, was a Mexican painter recognized as a pop icon of Mexican culture. Her work revolves thematically around her biography and her own suffering.
Birth: July 6, 1907, Coyoacan, Mexico City, Mexico
Death: July 13, 1954, Coyoacán, Mexico City, Mexico
Proceso! / Process!
Primero que nada, empecé haciendo los trazos del rostro, parte del cabello y el cuello
First of all, I started by making the outlines of the face, part of the hair and the neck.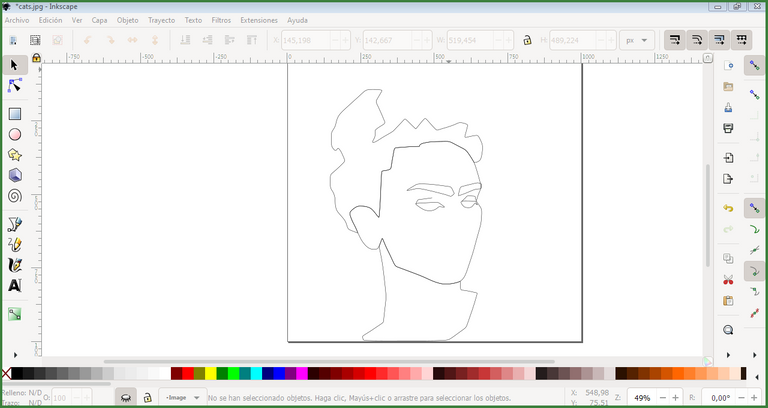 Luego las flores que se colocaba en el cabello, las hice diferentes (un poco más a mi estilo)
Then the flowers that were placed in the hair, I made them different (a little more in my style).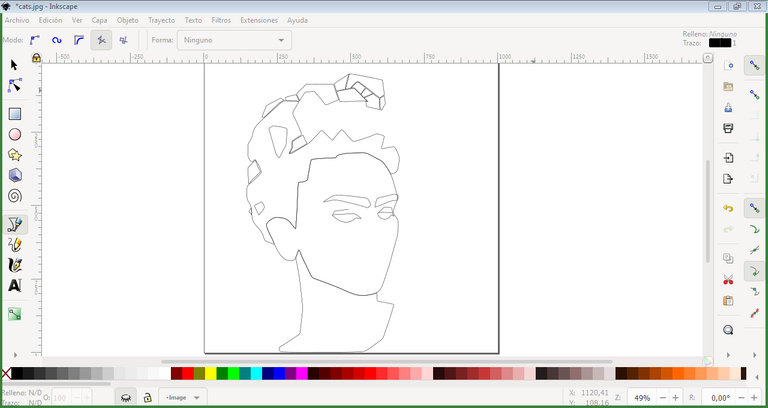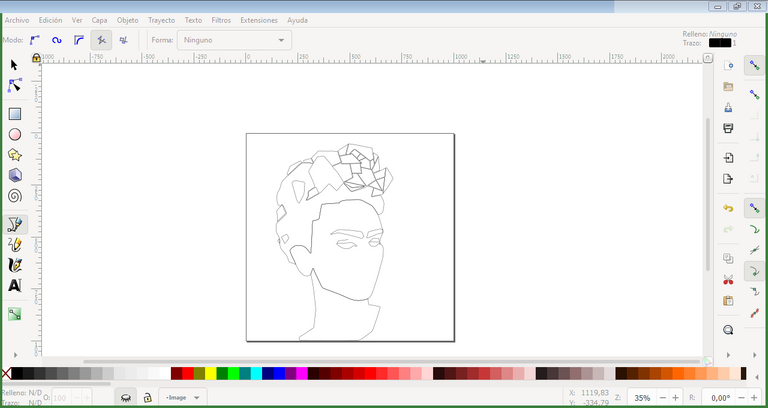 Termine de hacer partes del rostro, la boca, nariz, orejas y el arete
I finished making parts of the face, the mouth, nose, ears and the earring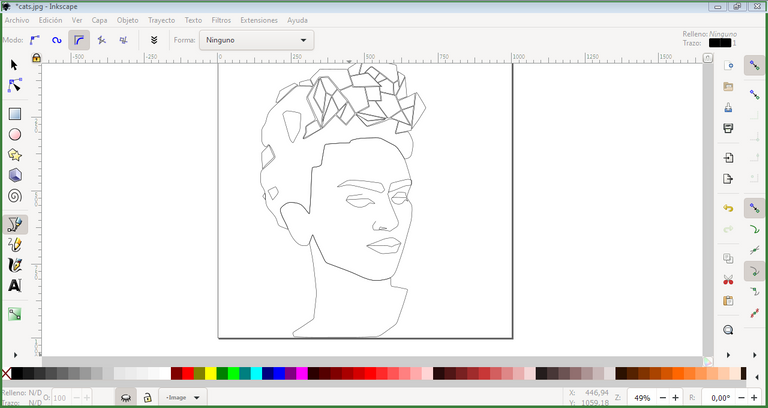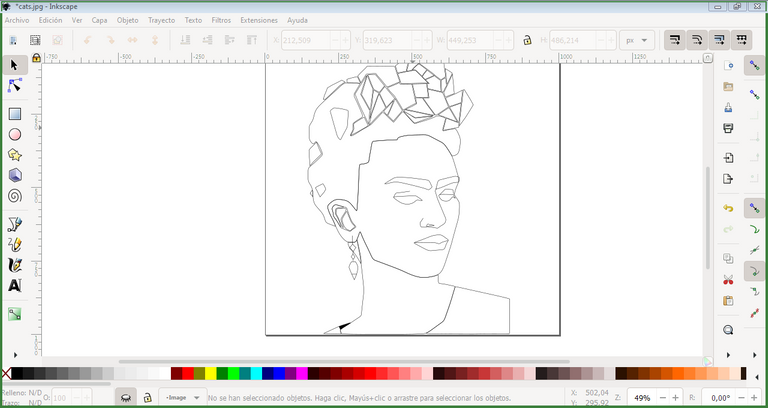 Aplique color en cada parte del rostro y el cabello
Apply color on each part of the face and hair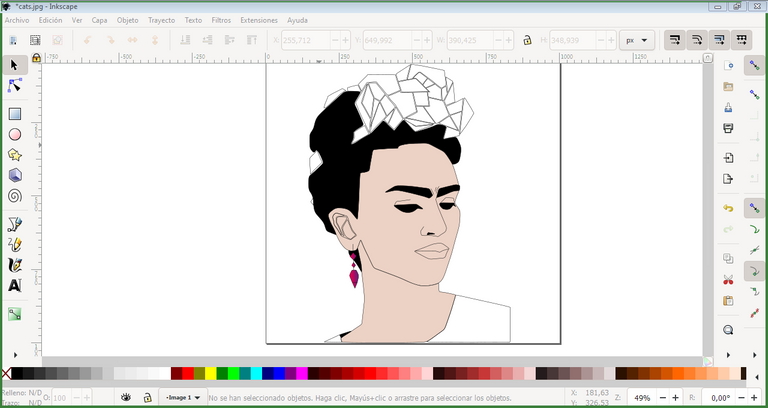 Luego comencé con las degradaciones en la parte de las flores. Use colores llamativos para darle el toque de sencillez y colorido
Then I started with the degradations on the flowers part. I used bright colors to give it a touch of simplicity and colorfulness.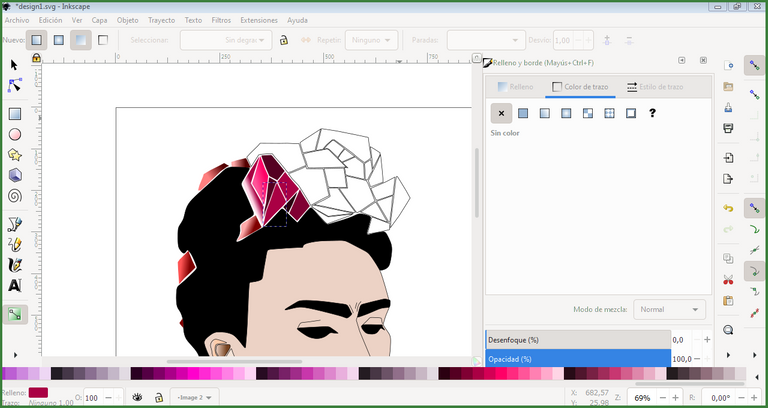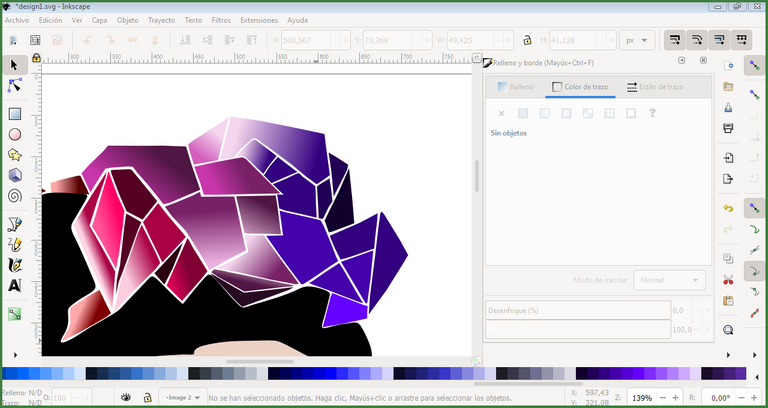 Aplique color al labio y la franela
Apply color to the lip and flannel.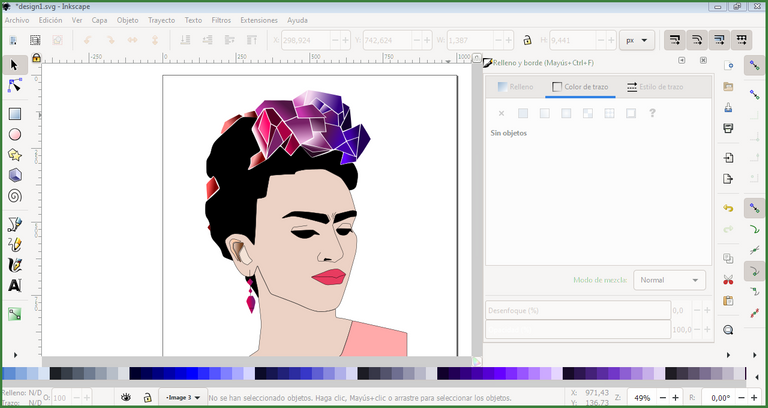 Aplique las sombras en el rostro, con tonos diferentes al de la piel
Apply the shadows on the face, with shades different from the skin tone.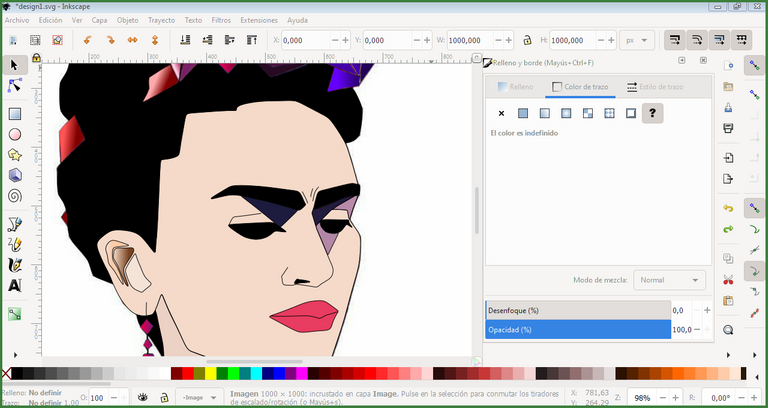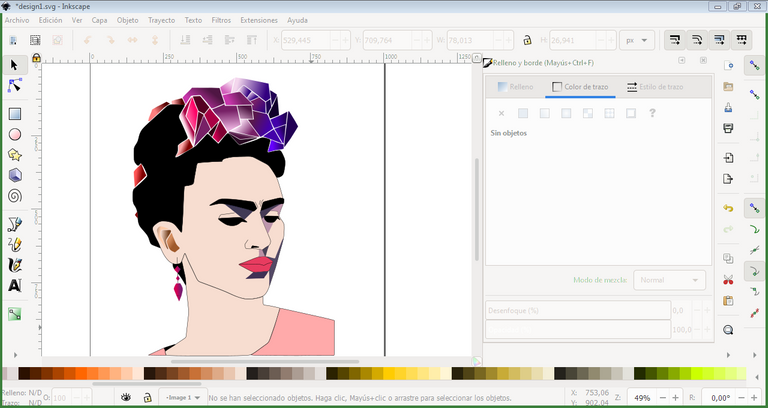 Luego le quite el trazo a la parte del cabello y una parte del rostro, para que se viera un poco realista.
Then I removed the outline of the hair and a part of the face, to make it look a little realistic.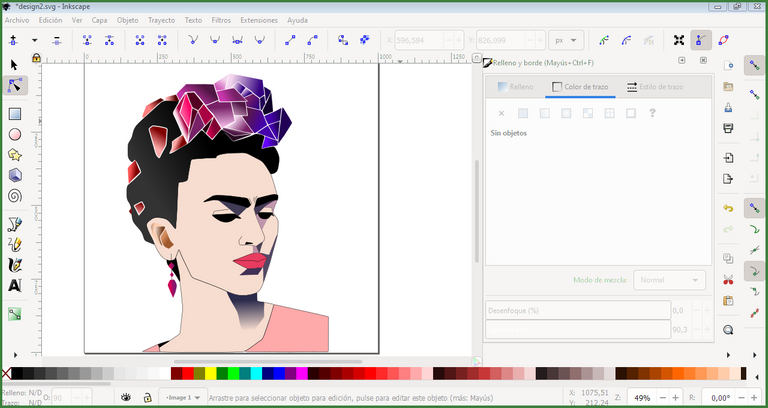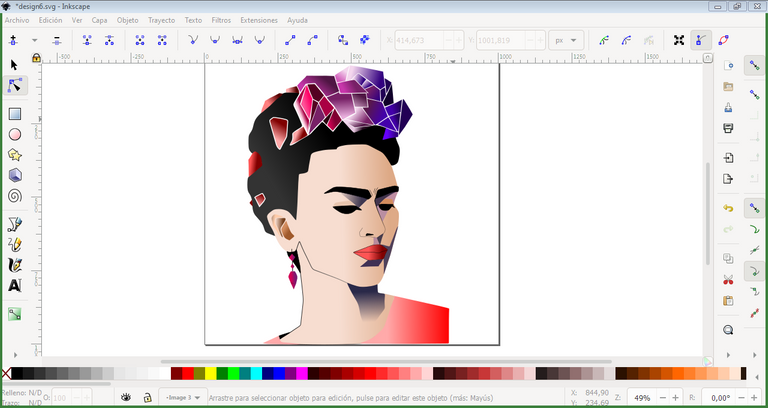 Hice el fondo
I made the background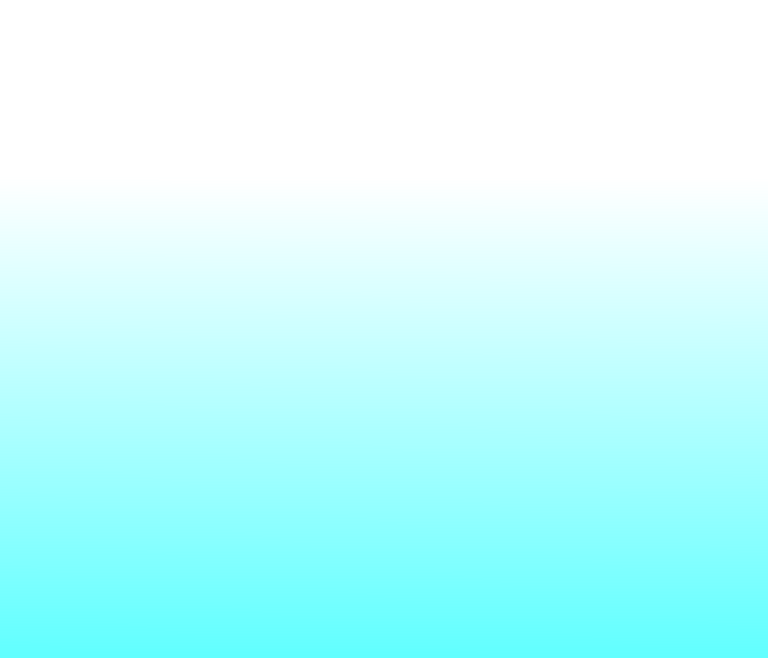 Pase el diseño para Autodesk Sketchbook, para hacer unas sombras detrás de Frida Kahlo y así terminaría con el diseño
I passed the design to Autodesk Sketchbook, to make some shadows behind Frida Kahlo to finish the design.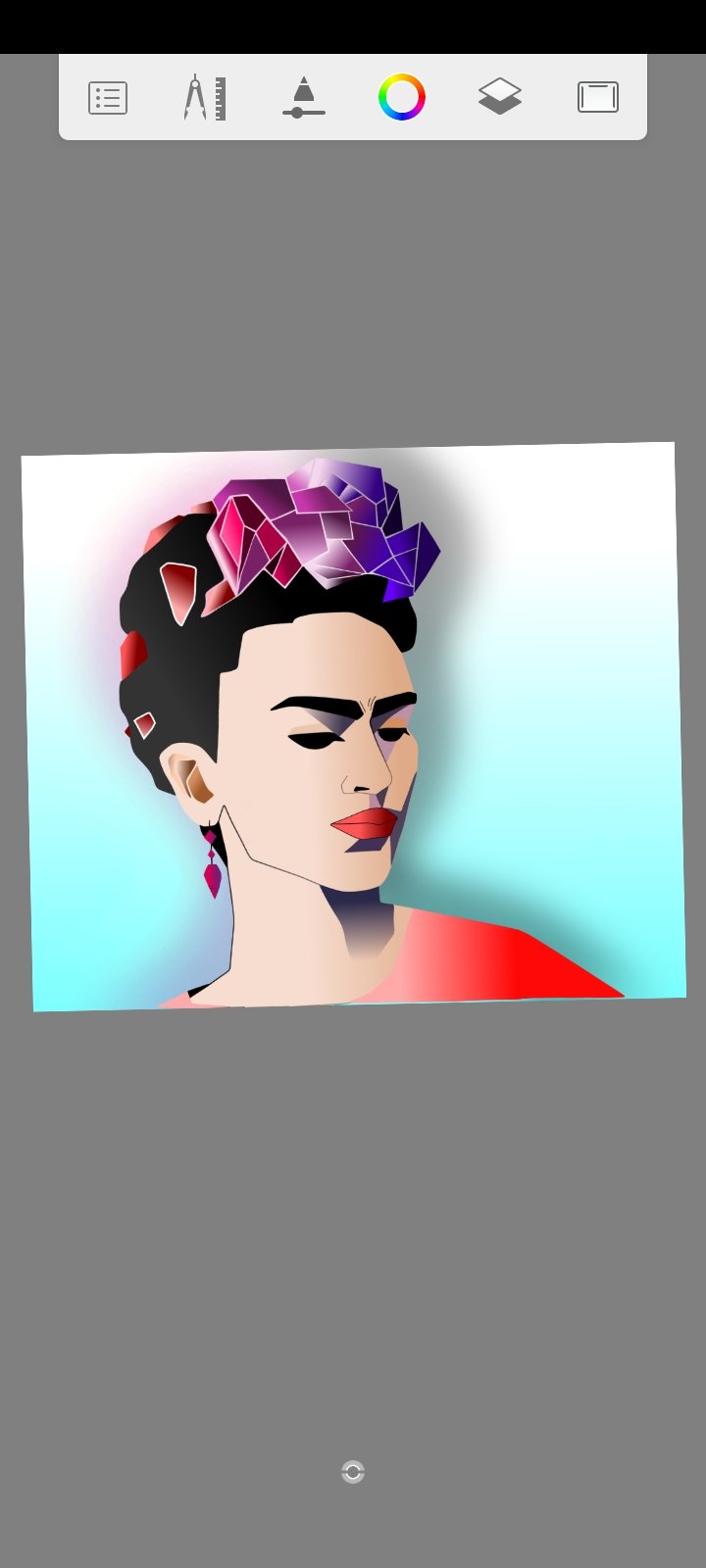 Resultado final / Final result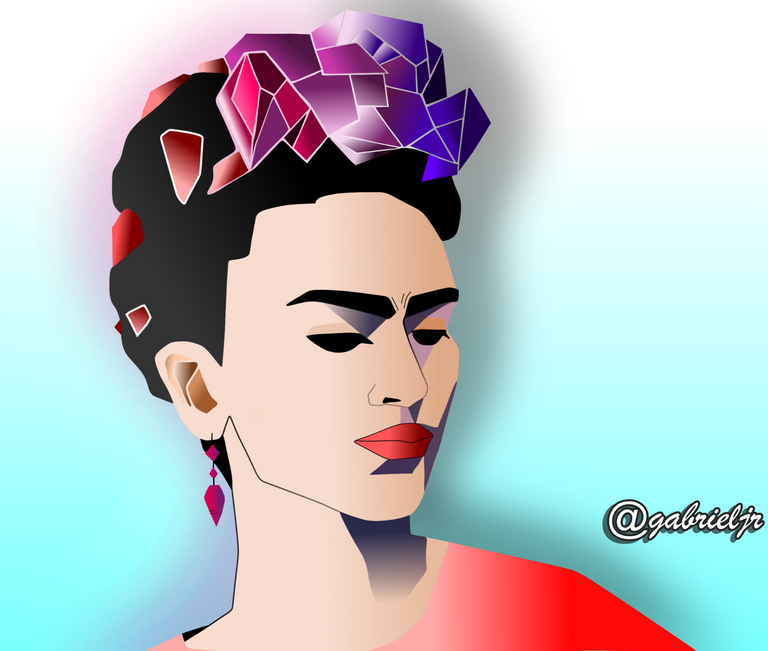 Bueno comunidad eso sería todo, la verdad me gusto mucho el resultado, muchas gracias por haber leído el post, pronto estaré trayendo más contenido, sea de arte, comida, entre otros.
Well community that would be all, the truth I really liked the result, thank you very much for reading the post, soon I will be bringing more content, whether art, food, among others.
"Pies para qué los quiero, si tengo alas para volar". Frida Kahlo
"Why do I want feet, if I have wings to fly". Frida Kahlo
Agradezco mucho a @fridakahlo, @cervantes, @blocktrades por apoyarnos!
Big thanks to @fridakahlo, @cervantes, @blocktrades for supporting us!
Hasta la próxima! / See you next time!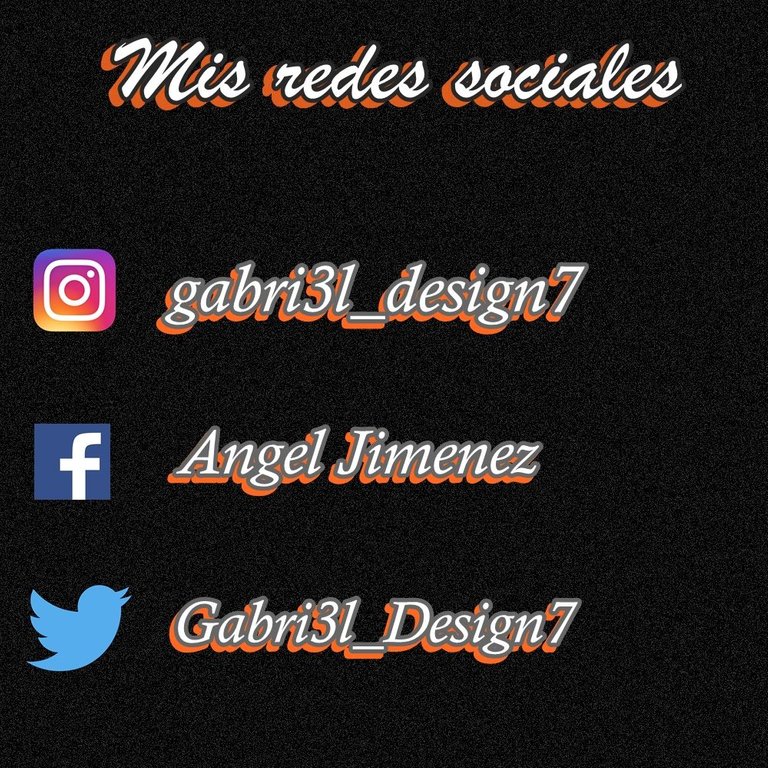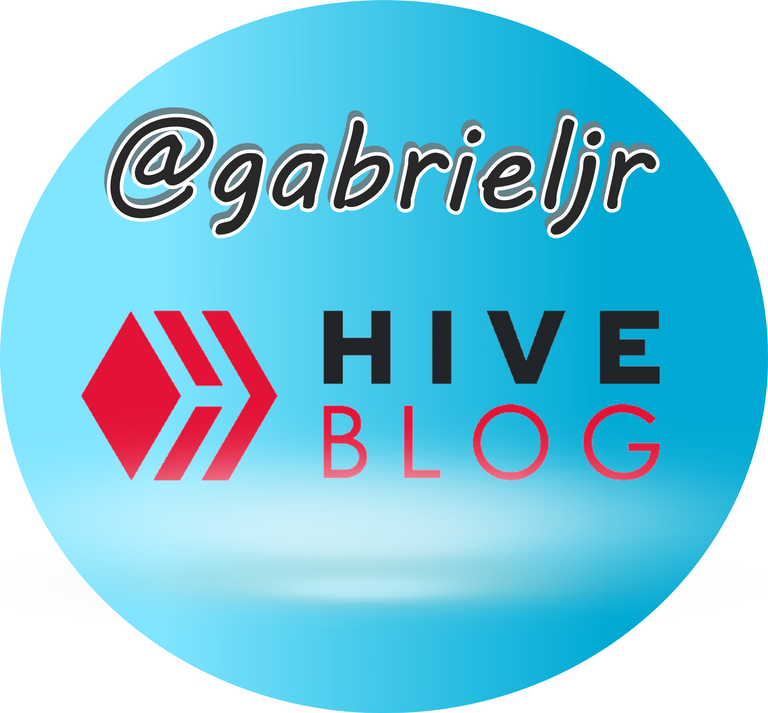 Si quieres unirte a la comunidad de Cervantes, haz click aquí
If you want to join the Cervantes community, click here
"Todas estas imágenes son de mi autoría, el diseño lo hice en Inkscape, las capturas las tome desde PhotoScape"
"All these images are of my authorship, the design was made in Inkscape, the captures were taken from PhotoScape."
---
---