Transylvania Classic & Sibiu Rally (Races 2021)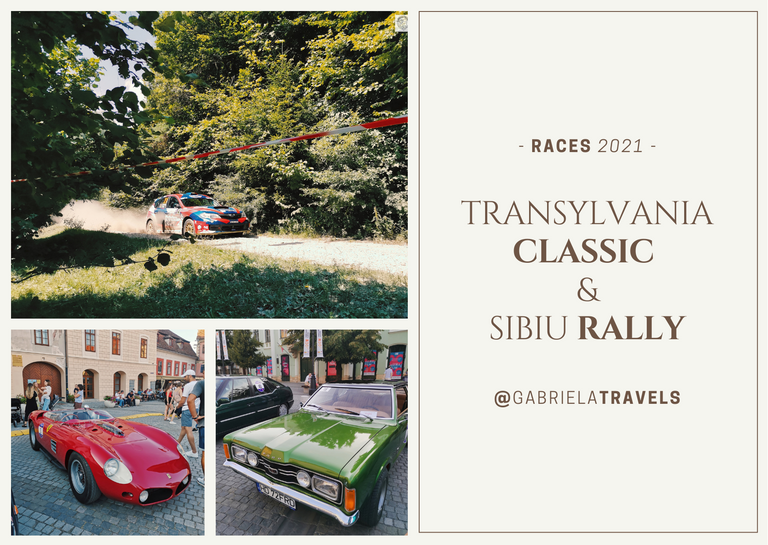 Some are playing racing games on computers and some in real life. The difference is huge, talking about real risks that people are assuming for their passions, but also a higher level of adrenaline felt in your veins and the heart that starts beating faster than usual.
How far are you ready to go for your passion?

Almost one year ago I shared a post (that you can check out HERE), a little bit different than what I usually add to my blog list, but which was going to let out of the box another passion of mine, namely, the cars.
It's true that I don't know too much about these gems on four wheels and my vocabulary is quite limited when it comes to discussing the specs a car has and other technical aspects of such a machinery, but that doesn't mean that my heart won't start beating faster when I hear a powerful motor howling on the streets or when I have the pleasure to walk between tens of classic cars that you don't get to admire on the streets these days anymore.
Even though my name shares a different passion I always loved to expand my horizons and points of interest and that's why I have a lot of passions.
And actually, when it comes to talking about wheels, I have a greater weakness for motorcycles which I loved since I was a kid and never stopped dreaming that one day I'll own and ride one to explore the world.
However, since the years are passing, and (I guess) I am becoming a little bit more mature and realize how precious life is, lately, I focused my attention more on a car instead of a motorcycle.
I also think that I got to the point in my life when a car is a necessity rather than a wish, and that's why I do plan to get one in the near future, but this is a different discussion that hopefully, I will write about one day, with a happy ending. 😀
The whole change of my mind came from a single aspect that I don't know how many of you are aware of Romania, specifically, that my home country occupied the first place in Europe with the most car accidents and deaths produced, for many years in a row.
Anyway, since I don't want to share sadness through my post, but only lots of cool times and adrenaline felt, I will get back to the beautiful event that was hosted for the 4th year in a row in Sibiu.
Fist time when I attempted to such an event was in 2020 and that happened by mistake since I discovered the mesmerizing exhibition of beautiful cars while I was returning home from a walk to a shopping center.
However, due to COVID and the whole madness created with the lockdown and then with the vaccines which had slip the population one more time between those who believe in vaccines and those who are not, I had a little fear in my heart that the event won't be hosted anymore.
Happily, for a while, things got a little better and I managed to repeat the experience again.
Transylvania Classic represents an event dedicated to historical, classic and electric cars, bringing to the same place both the past and the future of cars.
As always, there is being posted a list where people can apply to participate with their cars, and for 3 days in a row, the competitors will ride on some of the most spectacular roads from Sibiu County.
Some of the electric cars presented at the Transylvania Classic 2021
Some of the classic cars presented at the Transylvania Classic 2021
While in 2020 we had a little over 25 people who registered for the race, this year the number of registrations was almost triple, talking about 70 crews ready to demonstrate what their gems on four wheels are capable of even after many decades since they were built. The number of participants registered is the real proof that Transylvania Classic has a lot of potential and it's going to gain more attention from a year to another.
In plus, electric cars represent a very discussed subject since many people believe in a future exclusively dominated by electric vehicles and Transylvania Classic is the right place where can be shown that both electric and classic cars can offer the same comfort and mobility on a trail of over 400 km.
Out of the 70 registrations, only 19 participants came with electric cars, but the most beautiful thing was that this year Transylvania Classic brought together people from seven countries: Austria, Germany, Bulgaria, Great Britain, Hungary, United States and Romania which are connected by the same passion.
Some of the oldest and most appreciated cars were a Renault Torpedo (1920), Ford A (1929), Mercedes-Benz (1951), two models MG TD (1952) and Renault Alpine (1974).
However, both the Youngtimer and Classic categories were not missing, being able to remember models like Dacia, Skoda, Volkswagen, but also Porsche, Ferrari and Maserati.
The participants to the competition related to the event as going rather in a beautiful and scenic vacation instead of a race, which offered a more relaxed and special feeling before beginning the drive.
The event started Thursday, 12th August, with a little parade on the streets of Sibiu, and ended on Saturday, 14th August, after a race through some of the most known locations of the county, Șura Mică - Ocna Sibiului - Mândra - Ludoș - Apoldu de Jos - Miercurea Sibiului - Dobârca - Poiana Sibiului - Tilișca - Săliște - Sibiel - Orlat - Gura Râului - Rășinari.
While a year ago I got excited about the electric model BMW i8, the stars of 2021 were represented by the American cars which were a completely new thing for both the event and Europeans, remembering brands like Chrysler, Chevrolet and Oldsmobile, which came with the largest cylindrical capacity between all the registered cars, of 7,5 L.
While the first race turned out more like a relaxing ride in the county, the next one was more challenging and spectacular where the participants had to drive on Transfagarasan all the way up to Bâlea Lake that is located on an altitude of 2,043 m.
The descent took place on the following route Săsăuș – Chirpăr – Nocrich – Alțâna – Bârghiș – Pelișor – Richiș which is the way to Biertan that we have visited not a long time ago and discovered a great fortified church that's worth a visit if you are crossing by.
Click on the images to enjoy them in full size
As much as I enjoyed attending to another year of Transylvania Classic, the exhibition came as the icing on the cake since it took place just 2 weeks after another important race with a little bit more adrenaline, called Sibiu Rally.
As the name suggests, this time we can talk about a wilder race organised off-road, far from the eyes of the curious ones. The funny part is that we didn't even know about this one, but as I already said in an older post of mine, from time to time when we need to reconnect with nature, we hit the road to Valea Ștezii (Cindrel Mountains) even if just for some time spent in the hammock reading, some BBQ or a few nights camping.
The coincidence of wanting to go camping for the weekend, made us enjoy for free some races hardly to be forgotten and which we have seen so far only in video games or on TV.
Sibiu Rally represents an older race than Transylvania Classic, the first such competition being held in 2012.
Since then, more trails were arranged and the races extended on bigger surfaces and more locations, the one from 2021 coming with a total of 396.66 km from the 3 days of races hosted between 29-31 July.
While Transylvania Classic had just two races, Sibiu Rally took the competition to the next level, being able to talk about 8 special sport tests and 112 km timed.
The race started quite similar to the other one, with a little parade on some of the most popular streets of Sibiu, and then, at 8.30 PM attend to the first race during the night, on the place where we were camping.
As excited as we were, there was not too much to be seen on the first night since the place where we were camping didn't have any power poles to make light on the street, so everything we could see was the powerful headlights of the cars that were announcing their coming together with the noisy motors that were making my heart beat faster. ❤️
There was a total of 67 crews that tested their driving skills on some of the wildest and most scenic mountain roads of Sibiu, and the first night race ended a little bit after 1 AM.
The night passed fast, looking forward to seeing the sun rising and wait for the next race that was about to follow the same route, but this time during the day. Since the last night was extremely dark outside without being able to see too much, we observed the crazy quantity of dust accumulated from the street on the grass, on our tent and on the edge of the forest that was slowly turning rather gray than green, lol.
Along with the Need for Speed series that everybody heard, I had a moment in my life when I was playing a lot Dirt Rally, which is basically what I got to see in real life back at the end of July.
As much as I enjoyed playing Dirt series, I never thought that things are actually even harder than it seems in front of a computer trying to control the car on the narrow, forestry paths. I was wrong.
Sibiu Rally and any other rally races are coming with a higher risk assumed by the pilots than any other race, even if we are talking about these on the streets of a city or on a circuit, just because, first of all, there is no street but just a narrow, dusty path, with lots of pits and bumps that could make your hands not powerful enough to control the steering wheel anymore and fall into the valley, or worse, into the water or chasm.
Only the thing that you hear a lot of engines running and making noise at the same time, waiting for the moment when they can hit the acceleration pedal and have their race timed, makes me feel a lump in the throat. We are talking about seconds and milliseconds that could change the whole top of participants, and do you know what that means? - a lot of speed.
A speed that only professionals can handle, but where in some of the cases being a professional is not enough to stay away from sad endings or seeing your car on fire.
That day was crazy. It made us jump from an emotion to another, forgetting about the danger these people are being exposed to for the sake of their passion. Thus, every race could be summed up in 3 moments:
The noise of the engine before the start, that was making your heart pump faster and feel the adrenaline in your veins;
A millisecond admiring the car almost flying instead of crossing the street;
A lot of dust left behind, which was representing the proof that you are not dreaming and that winking once is enough to miss the race.
Click on the images to enjoy them in full size
We managed to see cars with the names of the pilots from 5 different countries - Hungary, Italy, Turkey, Ecuador and Romania, but which were connected by the same passion and love for some cars that can't be driven by everyone. There was also an incident with a car whose engine caught fire but where, happily, there was no one injured.
We wanted to attend to see the exhibition of the cars in the center of the city the same way the classic cars were presented, but unfortunately, we had another night in plan to spend camping and we missed the chance to see it, but I'm sure that the next year won't make us pass up the opportunity anymore. 😀
I'm curious to find out your thoughts about these races and which one would you prefer or if you have any previous similar experience as ours. I personally loved admiring the classic cars and feel like stepping in a different period of time but I felt more adrenaline in my veins seeing the races on the tiny paths between the mountains of Sibiu. ❤️

SEE YOU IN THE NEXT TRIP! 🗾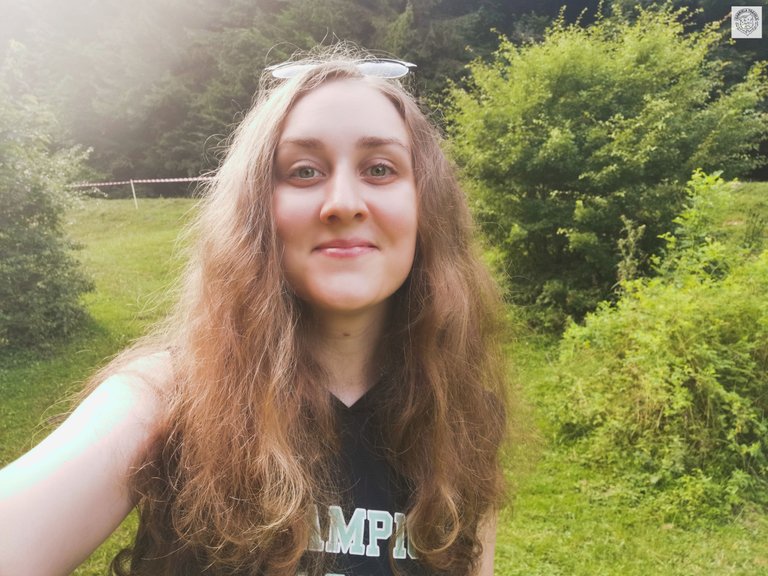 All rights reserved.

FIND ME ON:
↪ Blog: http://gabrielastravels.wordpress.com/
↪ Fiverr: https://www.fiverr.com/gabrielatv/
↪ YouTube: https://www.youtube.com/gabiivdesign
↪ Instagram: https://www.instagram.com/GabrielaTravels/
↪ TikTok: https://tiktok.com/@gabrielastravels/
↪ Discord: GabrielaTravels#0104
↪ Facebook: https://www.facebook.com/gabrielaistraveling/
↪ Twitter: https://twitter.com/GabrielaTravels
↪ PayPal/Contact: [email protected]
---
---