Riptide Operation - Week 5: Tropical Paradise [Let's Play Games #9]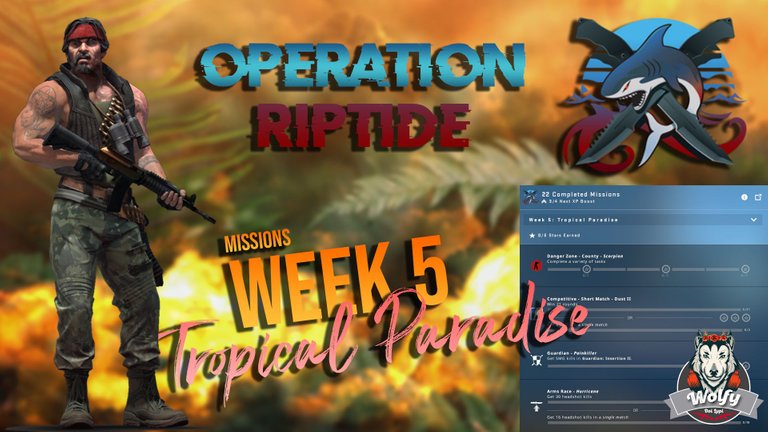 It looks like the Week 5: Tropical Paradise from Operation Riptide of CS:GO is taking the missions easier during the Stockholm 2021 Major Championship, bringing 4 tasks that at first seem quite simple and they can be done pretty fast if you have a good day and you are focused to the game.
It's the first week of missions from the 2nd month since the operation was launched and there are not too many missions you will have to replay to make sure you completed them because most of them involve getting kills with decent weapons while there is just one mission on Danger Zone mode that comes with a checklist of tasks.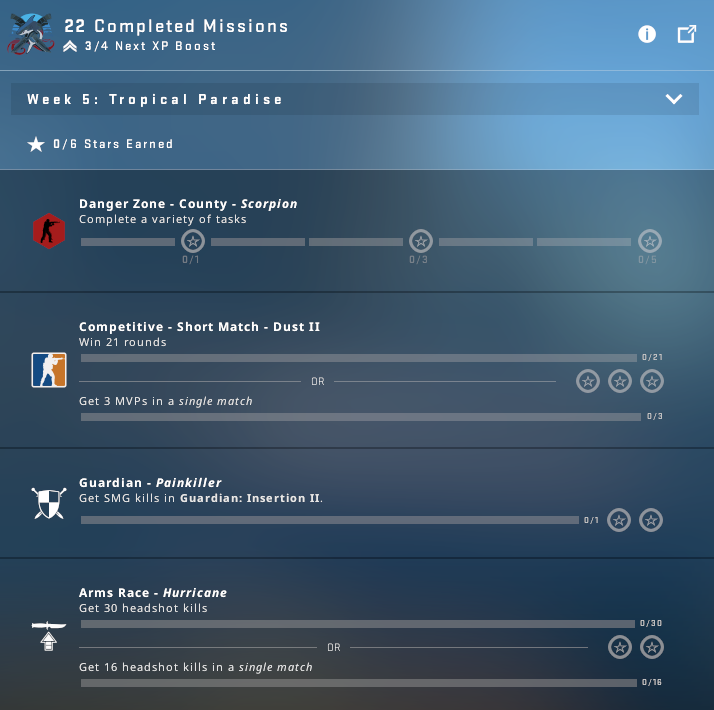 Anyway, let's not wait any longer and see what are about the 4 missions available in the Week 5: Tropical Paradise which are coming with up to 10x stars to be rewarded:
Danger Zone - County - Scorpion: where you have to follow a checklist of 5 tasks in order to have the whole mission completed [★★★]
Competitive - Short Match - Dust II: being needed to either win 21 rounds in separate matches or win an entire match [★★★]
Guardian - Insertion II - Painkiller: where you are required to kill 20 bots with SMG weapons [★★]
Arms Race - Hurricane: you have to get 30 kills accumulated from more matches or get 16 headshot kills in a single match [★★]
As I often say, Danger Zone mode is the one that I enjoy playing the least in this game, so it doesn't really matter what missions we have to do on that map, all of them seem pretty hard to be completed, at least for me. The Week 5: Tropical Paradise mission with that mode was to join a match on the County map and complete the following tasks:
Earn money while your tablet has lost reception;
Purchase the high res tablet upgrade;
Destroy an automated sentry gun turret;
Plant C4 at Tourist;
Damage an enemy while standing on a rock.
In order to complete the first task, you have to get into the underground because there you will lose the connection. So make sure to enter a tunnel and don't come out before you find some money to collect or kill someone and loot him. The next task is you purchase a high res tablet upgrade which is quite expensive ($4,250) and you find it in the tablet shop (press B in game). You can either try to survive without purchasing anything else and just collect the money you find or wait until you stumble upon a batch of cash. You can find automated sentry guns turret all over the map, so just pick any of them and destroy it to be one step closer to the end of the mission.
Activating a C4 at Tourist position on the map is quite easy if you spawn in that place from the beginning and you are fast enough to find and collect a bomb and then set it free. You will complete the mission in no time. And last but not least, the 5th task from the checklist is to damage an enemy while standing on a rock, which is quite decent because it would be a lot more difficult to be required to actually kill an enemy from that position.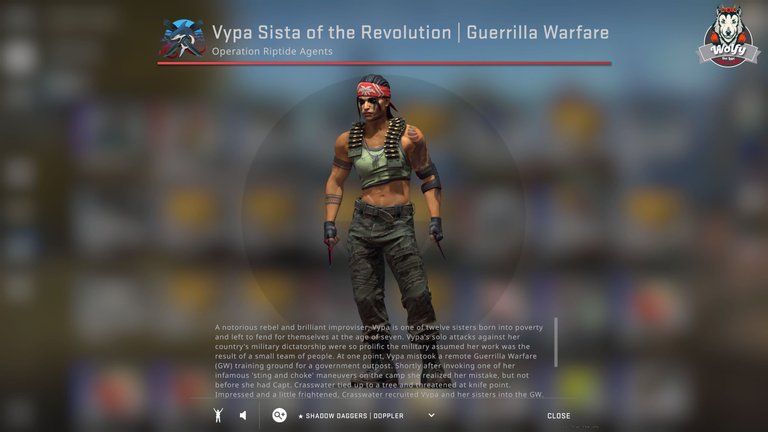 As a little break from the serious conversation about what missions we had to complete this week, I managed to get the skin desired which I told you about in my previous post which I'm totally loving. I think this represents me the best so far with all the Rambo and warrior vibe which I tend to feel myself like being one. In plus, I love tattoos and I hope I will get at least one sooner or later. I know we don't really have too many in common other than the same passions, lol, but I still love the way this character looks.
Anyway, back to missions! 😃
The 2nd mission from this week was definitely my favourite because I love playing competitive matches and especially on the Dust II map which is the one I'm most familiar with. Dust II is the map that I played the most even 10 years ago when I was into Counter-Strike 1.6 and not Counter-Strike: Global Offensive. We were lucky enough to have a great team too, and we completed the mission pretty fast winning an entire match from the first try and don't be needed to get into that 21 rounds across more matches played.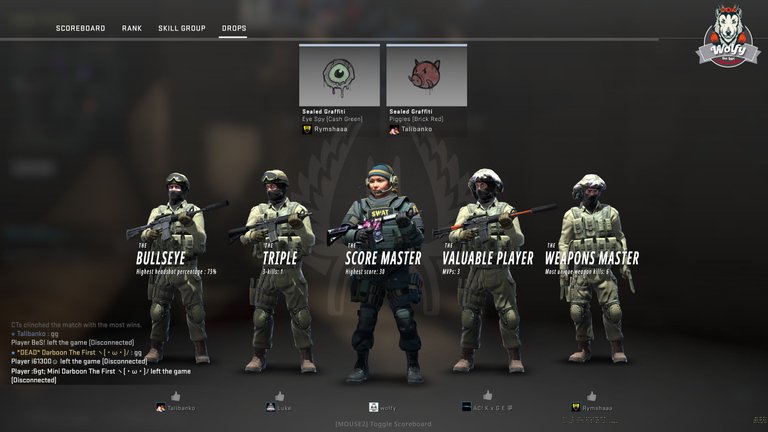 The 3rd type of mission is the Guardian mode we already got used to because I don't think we had any week with this mission be missing, aren't we?
Anyway, this week, the weapons we have to kill 20 bots with, are from the SMG category which includes the P90 which is a pretty good weapon if you know how to control it. Of course there are other options too which are doing their job for this type of missions without any problems.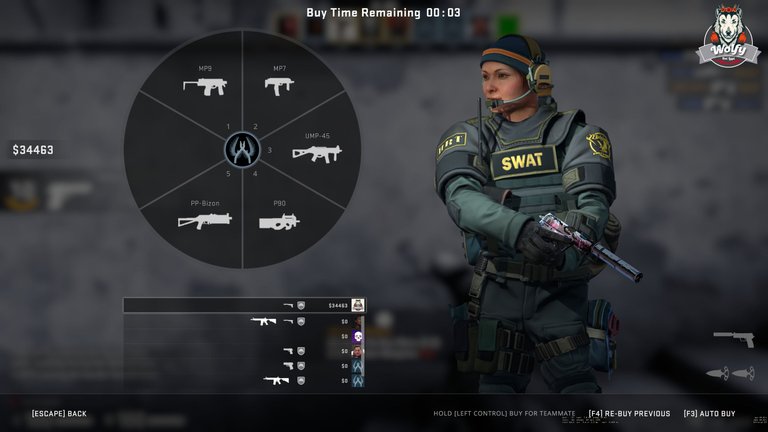 The last mission came with a mode that I love playing as much as I enjoy playing Competitive matches, namely, Arms Race.
Over here, everyone is spawned with the same weapon and you have to kill 2 or 3 enemies with the same gun in order to level it up and have a different one. Anyway, the mission is requesting to get 16 kills with a headshot in a single match or a total of 30 kills (no matter where you are shooting the enemies) collected from more matches.
| Game | Counter-Strike: Global Offensive |
| --- | --- |
| Release Date | 21st August 2012 |
| Played On | Steam |
| Genre | Multiplayer |
| Hours Played | 4,676 hrs |

All rights reserved.

FIND ME ON:
↪ Blog: http://gabrielastravels.wordpress.com/
↪ Fiverr: https://www.fiverr.com/gabrielatv/
↪ YouTube: https://www.youtube.com/gabiivdesign
↪ Instagram: https://www.instagram.com/gabriela.tv/
↪ TikTok: https://tiktok.com/@gabrielastravels/
↪ Discord: GabrielaTravels#0104
↪ Facebook: https://www.facebook.com/gabrielaistraveling/
↪ Twitter: https://twitter.com/GabrielaTravels
↪ PayPal/Contact: [email protected]
---
---