Let's travel together #224 - Fierbatorile de la Berca (Active Muddy Volcanoes in Romania)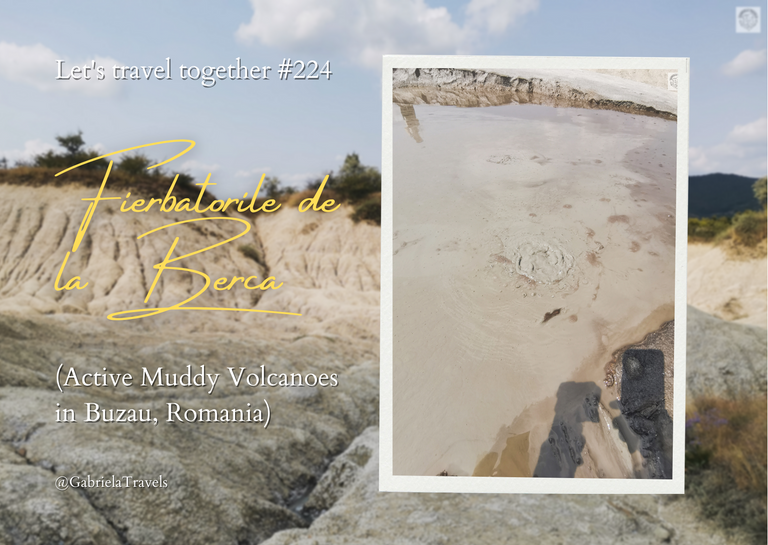 Beauty can be found in wild places too, not just in the popular sightseeing attractions full of tourists. And sometimes it's a lot better to see places that are not so known by everyone.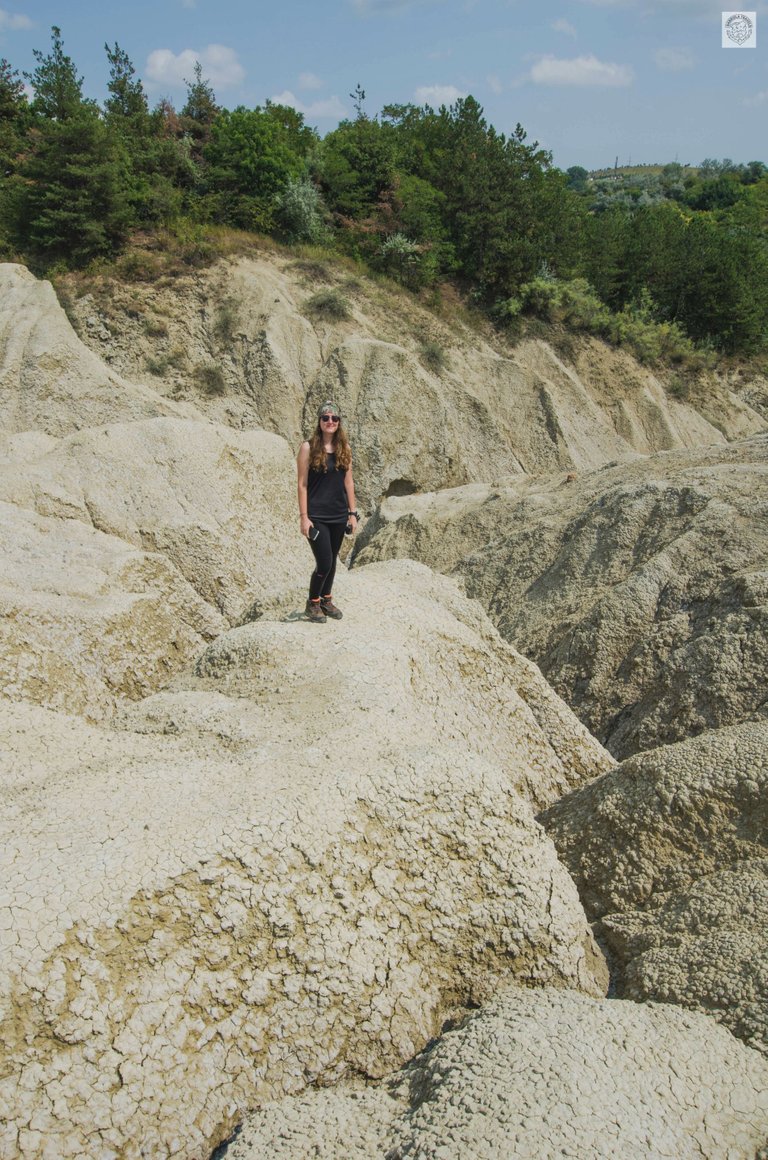 Still on the same day when nature surprised us with The White Rock from Mânzălești we decided to continue our journey on the way to the next destination when everything was interrupted again by another road sign we noticed with an interesting name which we couldn't leave behind without seeing what's everything about.
That's how we ended up again driving on forgotten unpaved roads where you could barely meet another car but which led us to a place that I am happy not many know about.
While we were roaming the lands of Buzau county, we only knew about the existence of muddy volcanoes at Pâclele Mari and Pâclele Mici that we've seen in the previous days but somehow the road sign we were noticing was making us feel that there are a few more that we could discover but which are not enjoying the same amount of tourists and promotion like the other two locations mentioned do.
Anyway, what I really appreciated on the muddy volcanoes called Fierbatorile de la Berca is that if we compare them with what we've seen at Pâclele Mari and Pâclele Mici is that we sort of followed a descending line from civilization to the wilderness of nature.
That's how while we began our journey walking on the realms of muddy volcanoes from Pâclele Mari which is the main attraction of the county, there were literally plenty of tourists. So we moved to Pâclele Mici where the tourists were a lot less but you could still feel that you are not exactly on the unexplored parts of the country, so on the next day we finally managed to reach Fierbatorile de la Berca where everything felt like stepping in the heart of wilderness because you couldn't see or hear anything else other than the sounds created by the volcanoes themselves.
No more indicators, no more visiting taxes, no more tourists. Just you and the greatness of nature.
Click on the images to see them in full resolution
While every year that passes remains with some spotlights in terms of places we discovered that stood out more than the rest, 2021 is definitely the year of the muddy volcanoes from Romania because we've seen 4-5 different locations that are based on the same natural formations.
Though, a thing that way too little people are aware of, is that even though muddy volcanoes are a very rare thing in Europe, there are a little over 60 different locations in Romania where you can find them more or less active, but where each of these locations will overwhelm you with its strange beauty but also with the landscapes that seem as if they are torn from reality.
Click on the images to see them in full resolution
If you are thinking what makes Fierbatorile de la Berca more special than the rest of the places with active muddy volcanoes on their territory, is that we are finally talking about a place that it doesn't represent a sightseeing attraction with tourists and informative panels but a genuine piece of nature where everything is as wild as possible with not footprints left on the ground by people but only by animals who are crossing the area.
I do realize how important informative panels are especially that not all the tourists have the specific behaviour of respecting nature and leaving everything as they found it, but sometimes it's a lot better to have some of these places left unknown because, unfortunately, people in general do have the power to ruin many things.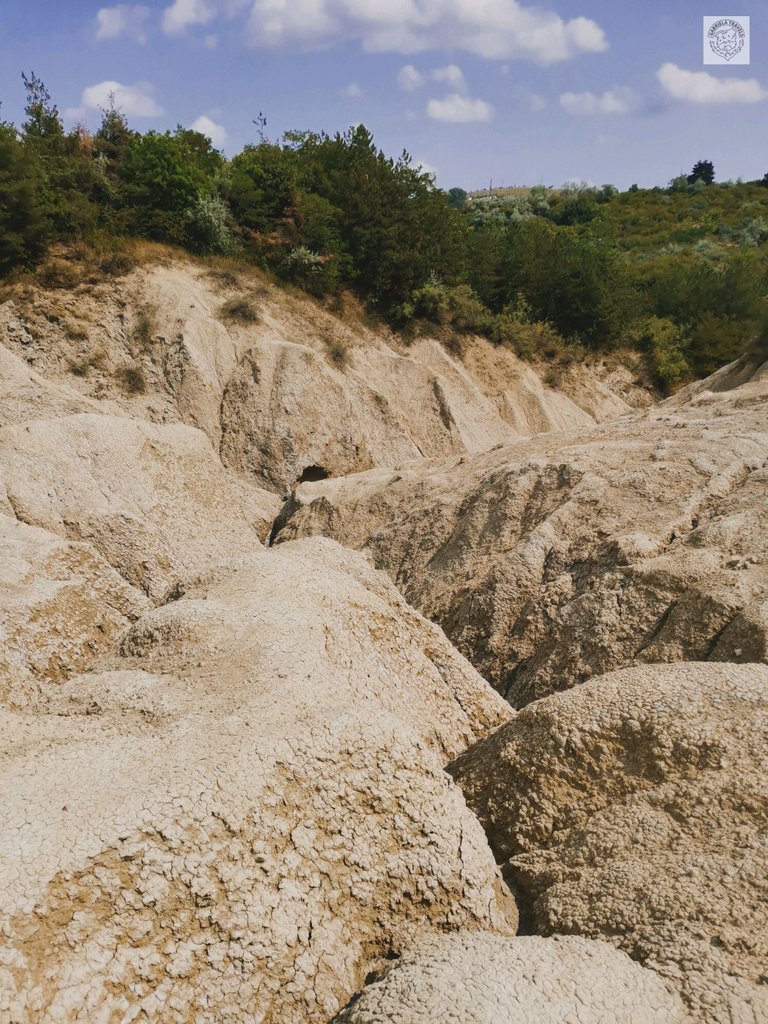 So after a while spent driving on unpaved roads that you could barely see due to the forest and all the bushes which seemed like wanting to cover and hide the whole trail, we finally ended up to this mystic place that we were so curious to explore and add to the special spot in our hearts with the memories created while travelling.
Fierbatorile de la Berca are located just 2 km away from the village with the same name and they represent the 4th and last muddy volcanic area from The Sub Carpathians of Curvature.
We've managed to see 3 out of the 4 available there while we had in plan to visit just these from Pâclele Mari and Pâclele Mici because they were also the single ones we knew about.
Happily nature had other plans with us and helped us discover one more spot entitled Fierbatorile de la Berca but which we left with the promise that one day we will return in Buzau county to also see the 4th place with active mud volcanoes that we didn't reach in 2021.
However, what makes Fierbatorile de la Berca so different than the other three is that this one is composed from two distinct plateaus, located a few hundred meters apart while the others are only made from one such plateau.
That means not only a lot more active muddy volcanoes but also a natural labyrinth formed by trees and cones of volcanoes which you can't pass without listening to what they are saying or taking a picture of.
Click on the images to see them in full resolution
Though, a thing that we couldn't pass without noticing is that the whole region is covered by operating pipes and probes that do extract the gas from the soil at no cost since the region is not a protected natural area as these from Pâclele Mari and Pâclele Mici are.
Click on the images to see them in full resolution
A less sad remark is that since we are talking about a very wild place which is not seeing tens, maybe hundreds, of new tourists daily, it makes it maintain its properties very well, with all the volcanoes more active than the rest of the cases and that makes me believe that as long as the people who extract the gas from the soil do it without exaggerating, we will still be able to see Fierbatorile de la Berca in a few years from now at least as beautiful as we first discovered it.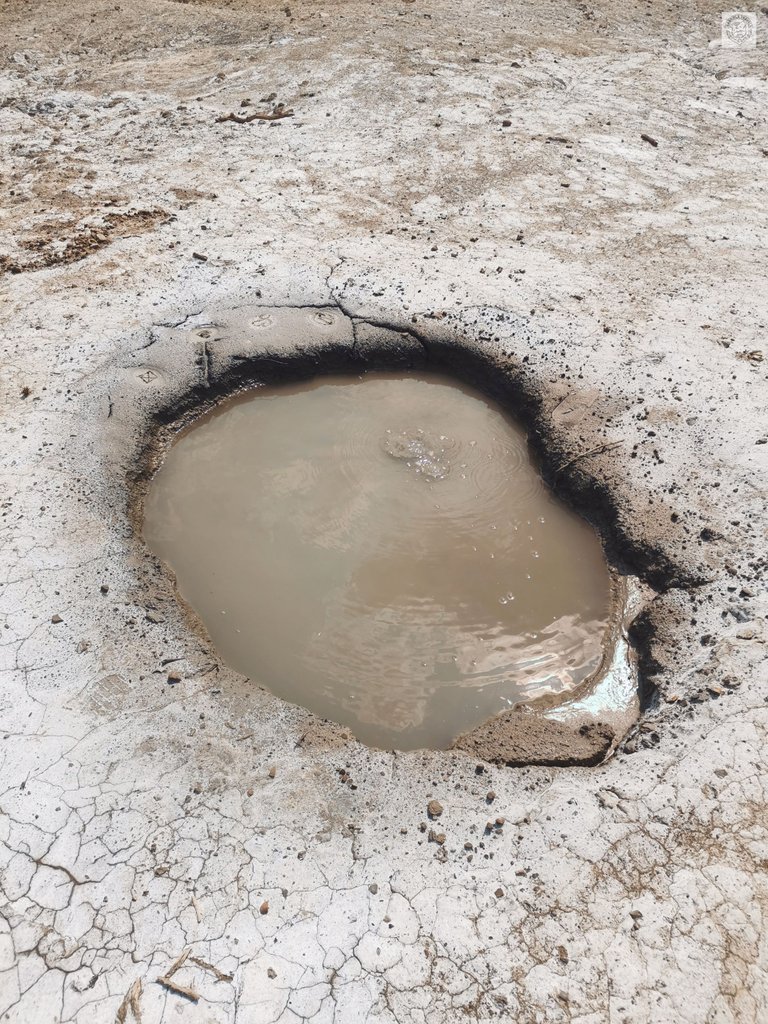 The altitude difference between the two plateaus I mentioned before is of 80 meters so I do recommend to be well equipped and have a good physical condition if you ever get on this side of Romania and intend to check them both out.
Another thing that I also mentioned in my previous posts based on muddy volcanoes is that it's important to visit these places only during the summer or not sonner than a few weeks after the last rain because everything tends to become like quicksand without being able to see too much around due to the inaccessibility of the land which is not so welcoming anymore.
In plus, we didn't notice any markets or sources of water around so do keep in mind to have a bottle of water with you if you check those formations of nature because they will definitely keep you busy for a while and we all know how important is it to stay hydrated at least during the hot seasons.
Anyway, what truly happens with those volcanoes and how they are formed is determined only by the quantity of gas from the soil that on the last 3 kilometers of its trail until it gets outside, puts pressure on the clay layers that force the ground to find an exit.
That's how as soon as the water and clay mix together, they get outside in form of mud. Even though the main attraction is the quantity of gas from the soil, water is the primary element which determinates how aggressive everything gets outside.
Click on the images to see them in full resolution
Hence why, if there is less water, the mud is a lot softer and it simply flows out without creating a volcano anymore. But if there is more water in the ground, everything gets outside as a powerful eruption which also forms the volcanic cone we are used to and which will grow during the time depending on how much mud will flow from it. That's why volcanoes are a lot more active during the rainy periods.
Click on the images to see them in full resolution
In order to reach Fierbatorile de la Berca you have to follow the county road DJ203K until you reach Sapoca from where you will continue on DJ203L until Berca. Fierbatorile de la Berca is located just 2 km away from Berca where you will find some makeshift indicators or locals to guide you to the sightseeing attraction that impressed us more than expected.

SEE YOU IN THE NEXT TRIP! 🗾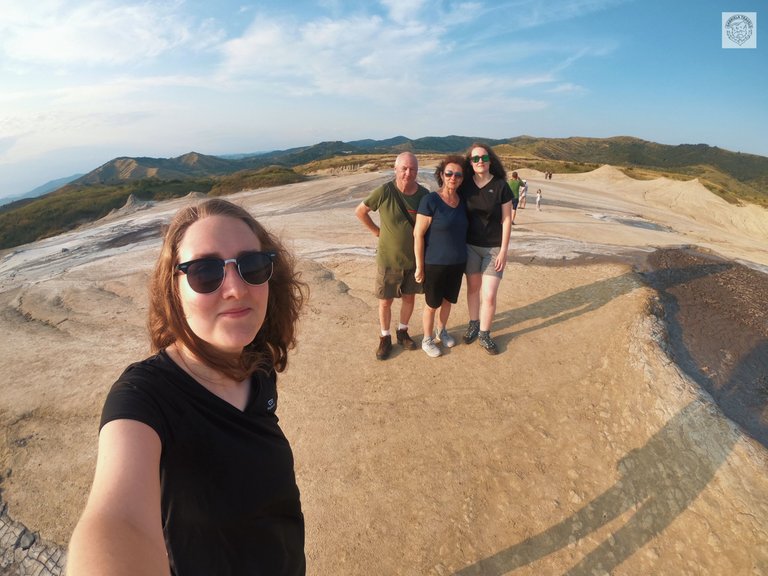 All rights reserved.

FIND ME ON:
↪ Blog: http://gabrielastravels.wordpress.com/
↪ Fiverr: https://www.fiverr.com/gabrielatv/
↪ YouTube: https://www.youtube.com/gabiivdesign
↪ Instagram: https://www.instagram.com/GabrielaTravels/
↪ TikTok: https://tiktok.com/@gabrielastravels/
↪ Discord: GabrielaTravels#0104
↪ Facebook: https://www.facebook.com/gabrielaistraveling/
↪ Twitter: https://twitter.com/GabrielaTravels
↪ PayPal/Contact: [email protected]
---
---