Let's travel together #215 - Cetatea Sighișoara (Sighișoara Fortress)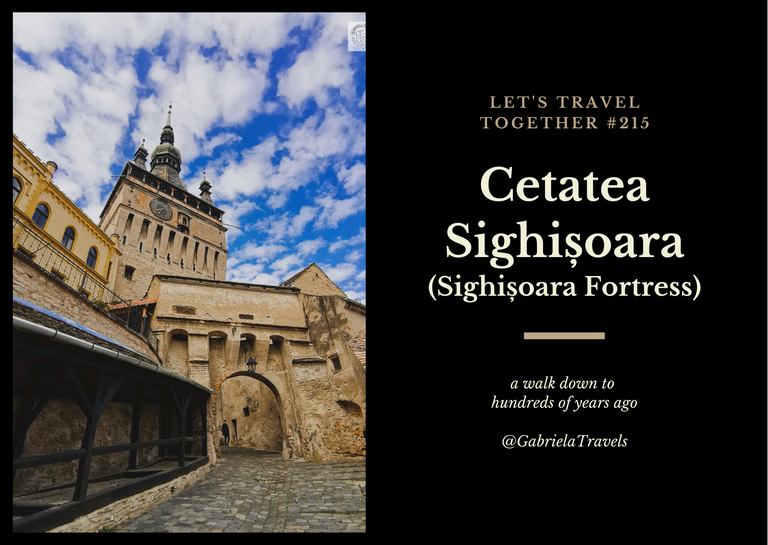 The city that hasn't changed too much over the nine centuries since it dates but which it represents the most medieval place you can visit that is very rich in culture and history ready to conquer new tourists with each passing day.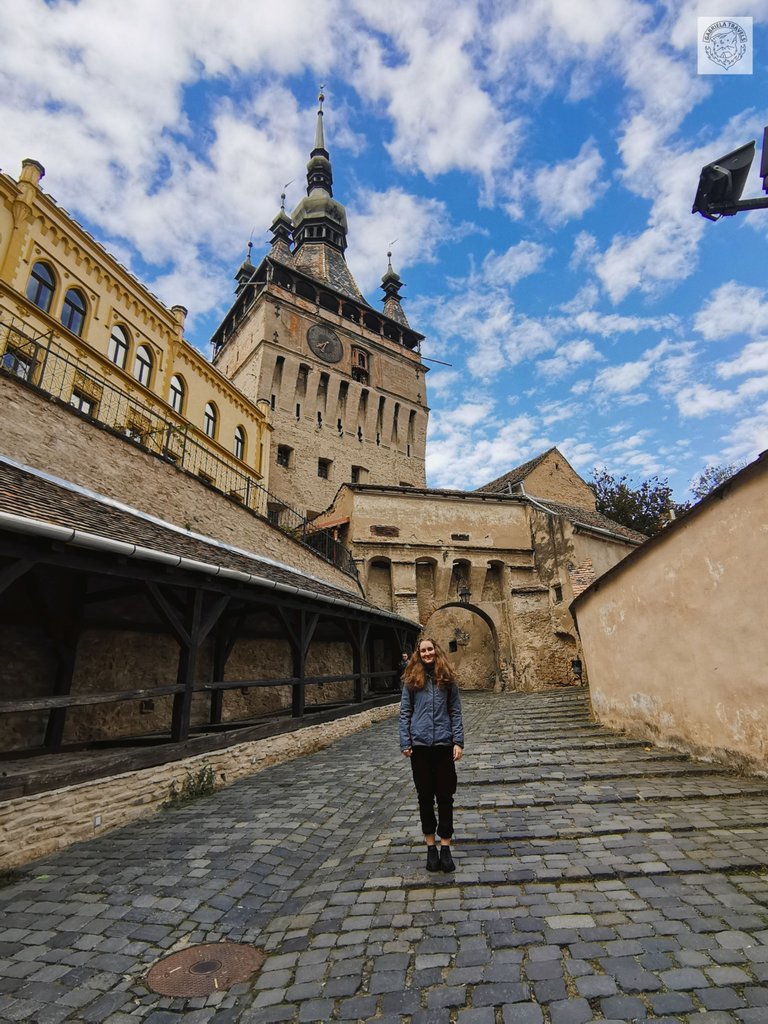 I know that I already shared maybe more than 15 fortresses I explored in Romania, but while I was used with seeing these on top of a hill, pretty alone and barely visible by the imposing fortified wall, the one we ran into during our journey in Sighișoara is a lot different than anything seen so far.
From the thing that it's surrounded by lots of buildings and not placed on a hill, to the thing that it's not even looking like a fortress, Sighișoara Citadel actually represents the old historical center of the city so you will find plenty of activities there to keep boredom away. 😃
But considering that Sighișoara Fortress have been raised on these lands by Saxons in the 12th century, I'm pretty sure the things looked a lot different back then and that its position was not randomly chosen.
The best part though is that every picture you'll see with this citadel will show that not too many things changed during the passage of years, the building looking almost the same as it was in the 12th century.
However, while, perhaps, any other fortress you will explore in Transylvania can be visited inside, the one from Sighișoara is still inhabited and none of the doors you will meet won't be opened as long as you are not exploring this place with a guide because from what I understood there is a lady guide who has the key and will open the doors to the tourists but I'm not very sure where you can find her.
Click on the images to see them in full resolution
We still tried our luck though, knocking at the doors and even going down a bit where we could see the "i" sign from "Informative Center" but which was also closed.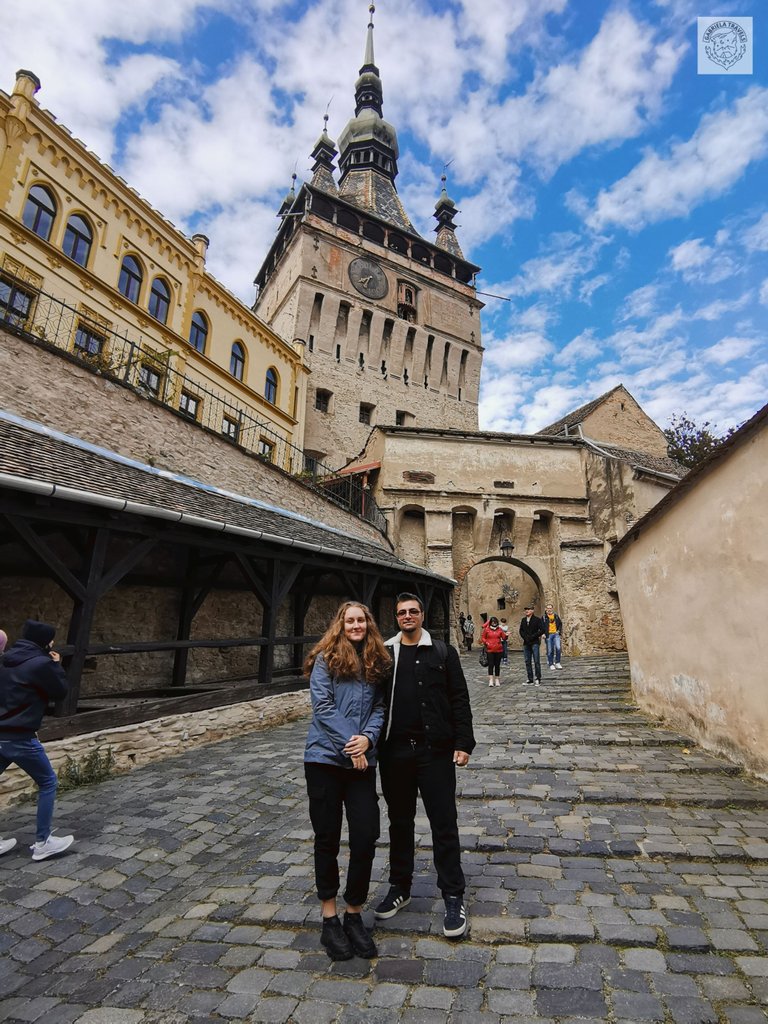 Along with the Clock Tower which is the most important tower out of the 9 left in Sighișoara, the fortress is linked to this one and while the tourists are coming for the tower, very few of them realize that they are actually inside of the fortress that has been part of so many things during the nine centuries it was here.
I'm saying that because we've also been confused when we first got to this part of the city because the GPS showed the citadel being right next to the tower but there was no road sign indicating that, which we are kind of used seeing while visiting this type of historical monuments.
The information that Sighișoara Fortress was registered on the UNESCO World Heritage in 1999 made me understand why no matter when you visit especially this part of the city, it's literally impossible not to meet other tourists, but thinking how important the whole region is, I'm a bit surprised about the lack of investments made for the other 8 towers and some buildings with high potential in tourism.
Hopefully, this will be changed soon though, as Sighișoara is perhaps the most medieval city from Transylvania where you will find things to see at, literally, every step.
We actually explored everything you can see in this city and there are a little over 20 places we visited and will make the subject of various travel articles. So there's nothing to worry about like you won't have what to do in the time spent on this part of the world. 😀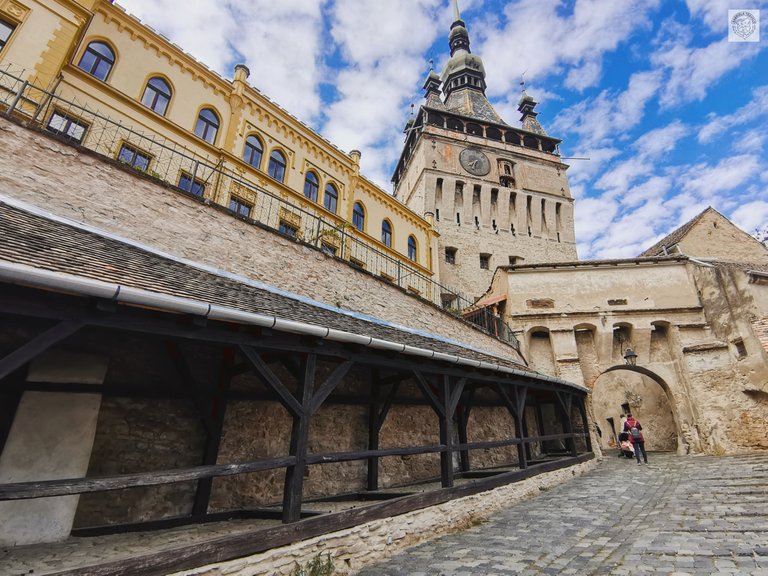 Anyway, if we compare Sighișoara with other cities from Transylvania where you can explore historical monuments, the difference is huge as we often end up in a city to explore a maximum of 5 sightseeing attractions and that's why I keep saying that Sighișoara is a really important place to see if you are around.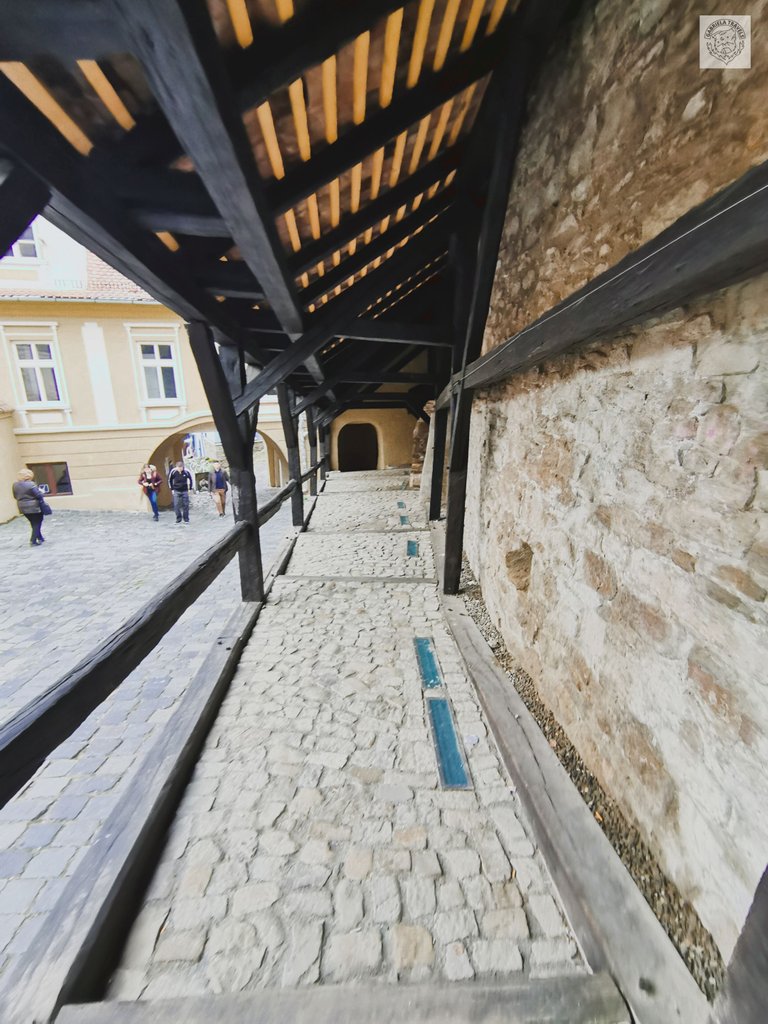 While at first the fortified wall that was protecting the citadel from Tatar invasions measured only 4 meters height, today there are parts of the wall that reach even 14 meters height.
The length of the fortified wall is almost 1 km long and it was built between the 14-17th centuries, from time to time this wall being interrupted by one of the towers which are standing still in 2021, being only 9 left out of the 14 that were part of the construction.
Each of these towers functioned as the headquarters of various craft guilds but their role could easily be turned into defensive towers to keep the enemies away whenever they were invading Transylvania's lands.
I'm sharing all these technical aspects to make an idea of how big the fortress is because it's well known as the best-preserved city-fortress in Transylvania but also as the biggest medieval citadel in Europe.
I've put so much accent on this information because honestly, I've never expected these important details about the place we visited back in November, considering the fact that the city is almost dead without the tourists.
Sighișoara is actually a pretty tiny city and that's why you won't walk more than 5 minutes between the sightseeing attractions because they are literally next to each other and once you reach a destination, you will be able to already see the next one waiting for you.
Click on the images to see them in full resolution
Even though we went to Sighișoara in a period when it's normal to see a lot of tourists visiting it, if you reach the old city or those regions which are not so important for the tourists, you'll get a strange feeling of loneliness, poverty, and not too many opportunities for these who's job isn't involved in tourism that most likely will be the single one resisting over the passage of time. Which is really sad... 😢
We've also found out that even if Sighișoara is very accessible these days by literally anyone coming from any part of the country or world, back in the 15th-century things looked a lot different.
Basically, the single people who could get into the city were only the locals of important settlements around Transylvania that were allowed to come only for selling their goods at the weekly fairs. Theft, deception, false weights and the sale of poor quality products, were severely punished with many years spent in jail or carrying heavy weights tied at both the legs and hands.
That's why seeing the halberdiers and inscriptions about correctness at every step, was, perhaps, a normal thing back then.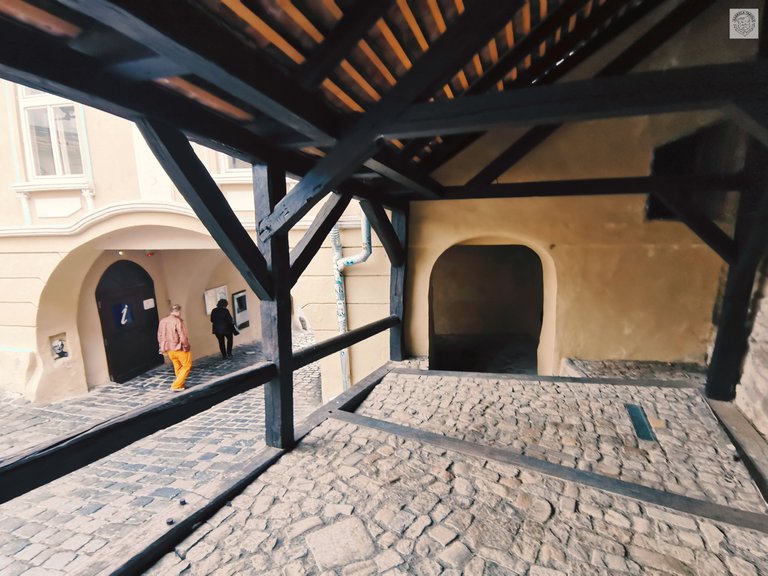 Anyway, as much history and stories Sighișoara has to offer, as much I hope that it will resist over the years and that some of the money received from the tourism here will be spent for this purpose because it would be really sad to lose such an important medieval city for both the country and Europe. 😊
To reach Sighișoara Fortress you have to follow the way of the defensive towers which are surrounding this one, or take as a landmark Turnul cu Ceas which can be visible from any part of the world and which represents your main access to the medieval location.

SEE YOU IN THE NEXT TRIP! 🗾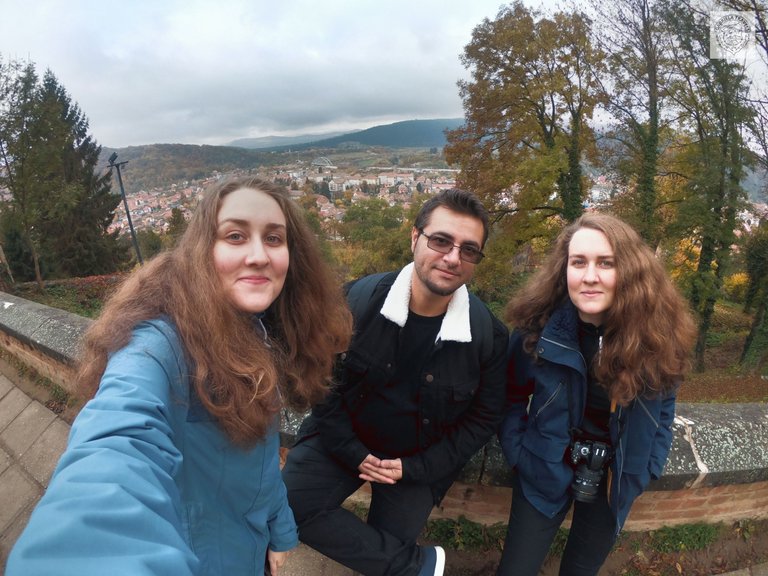 All rights reserved.

FIND ME ON:
↪ Blog: http://gabrielastravels.wordpress.com/
↪ Fiverr: https://www.fiverr.com/gabrielatv/
↪ YouTube: https://www.youtube.com/gabiivdesign
↪ Instagram: https://www.instagram.com/GabrielaTravels/
↪ TikTok: https://tiktok.com/@gabrielastravels/
↪ Discord: GabrielaTravels#0104
↪ Facebook: https://www.facebook.com/gabrielaistraveling/
↪ Twitter: https://twitter.com/GabrielaTravels
↪ PayPal/Contact: [email protected]
---
---