Let's travel together #202 - Iezerul Ighiel (Iezer-Ighiel Lake)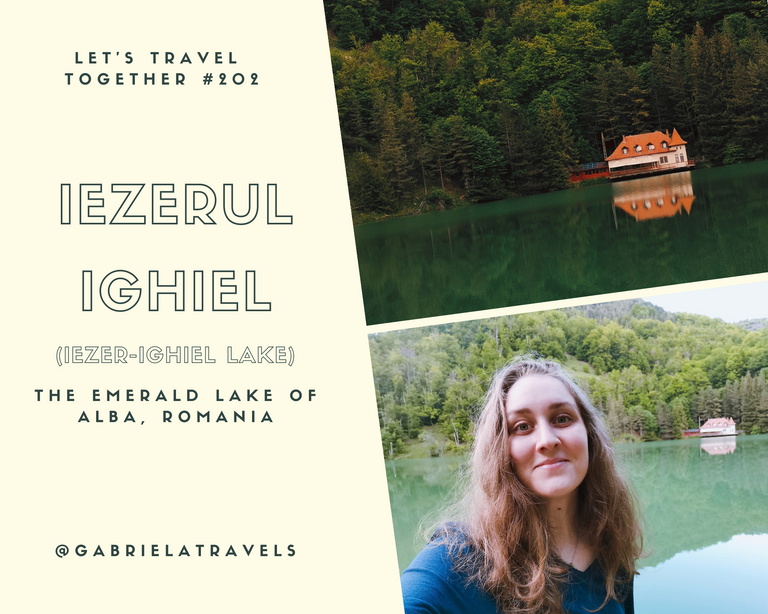 A mesmerizing lake where you won't find phone signal or WiFi, but where you can easily spend hours relaxing your mind and filling your lungs with fresh air while you stay away from people and traffic noise.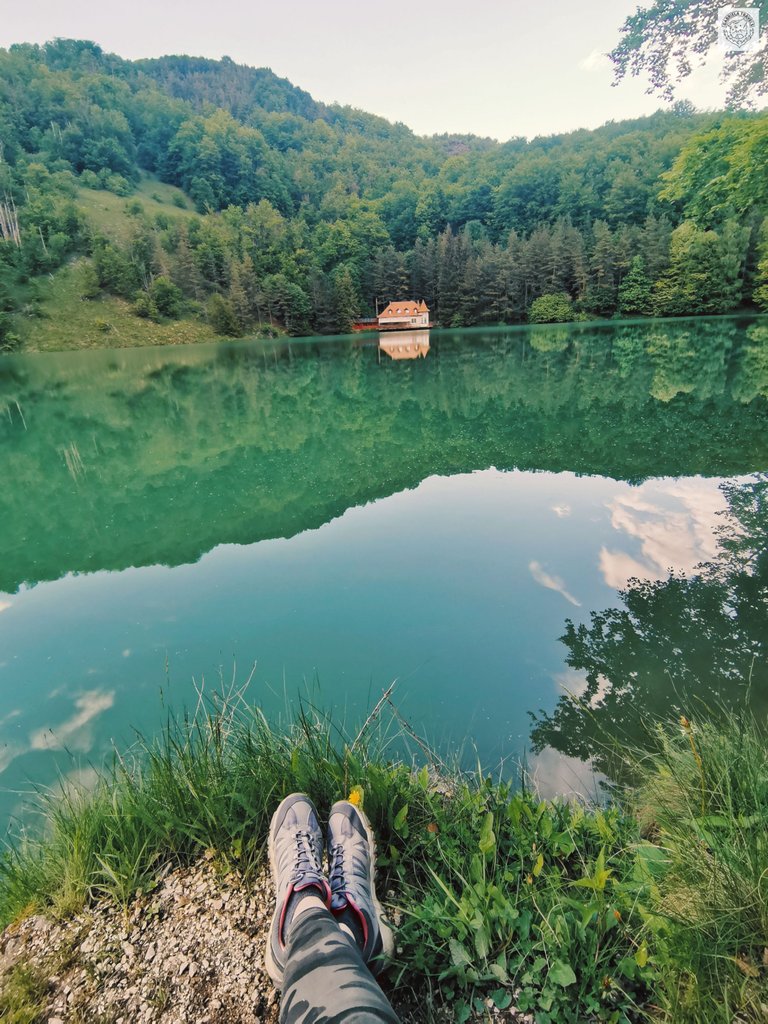 Not for a few times, we ended up driving through the forest or hiking the mountains for many hours in a row just with the desire to get our eyes delighted by one of those scenic lakes everyone loves seeing.
And we've seen tens of both natural and artificial lakes where, without any doubts, each one of them has its own beauty and worth being visited; but somehow Iezerul Ighiel came with a different energy than what we felt before.
An energy that made our day come to an end with a huge smile on our faces and a feeling of being more relaxed than we usually return from our discoveries.
It's true that the difficult road to the lake made us want to pull over the car and return for a few times, because we are talking about some good kilometres of an unpaved road which is suggested to be accessed only by SUVs or 4x4 cars, and our family car is far away from one of these.
But at least we ended up in a mesmerizing location, deep in the heart of the forest and mountains, where you are not able to hear any voice or traffic noise.
Since I and my sister moved to Sibiu, most of my posts are mostly related to Transylvania lately, but that's also because every time our parents visit us, we never run out of ideas of what we should visit next. And if you had any doubts, find out that it's literally impossible to get bored while living in Transylvania since there are hundreds of incredible locations that are waiting to be explored.
Even though we are talking about a protected area of high national interest, that doesn't gather too many tourists in this region. We actually met just one car while we were driving that way, and most likely they were not tourists since there are quite a few holiday cottages before reaching the lake. I'm sure the owners of these tiny houses do know what natural gem is resting a little bit further but since the place is not promoted at all, there are not so many people who are hitting the road to this location.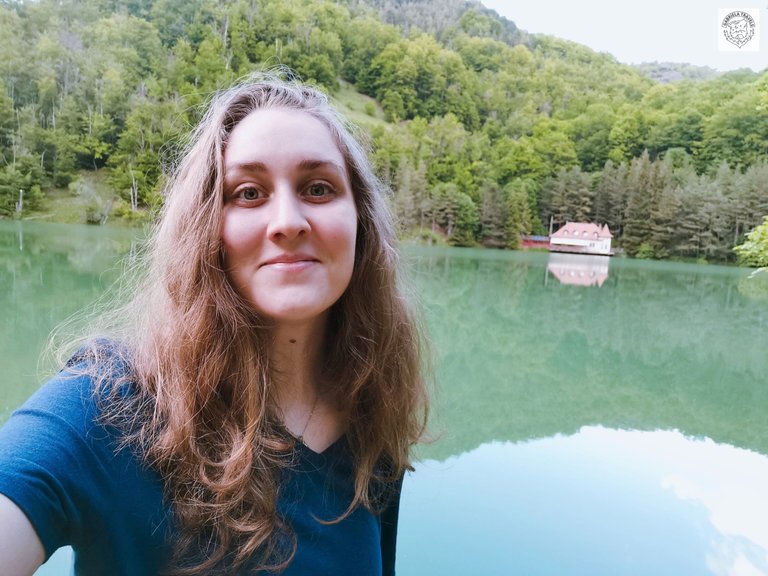 Iezer-Ighiel Lake is located in the western side of Transylvania, yet on the territory of Alba County, and it's part of the Trascau Mountains being situated on an altitude of 924 m.
We are talking about a lake which is part of a natural dam that was created in Jurassic limestones that were placed on a base of eruptive rocks formed a long while ago.
As soon as the magma from the upper mantle of the earth cooled, a limestone plateau was formed that came with various caves and sinkholes made by the course of several streams.
That's how, today we can talk about a lake that is not only surrounded by a dense forest but also of numerous pastures, meadows and peaks, where the highest one can be found at an altitude of 1,276 m, called Vârful Serghii (EN: Serghii Peak).
The flora is quite common when we are talking about the trees you will find in the forest, namely, beech tree, hornbeam, fir tree, spruce and pine, while the magic happens among the rare flowers that can be found out there such as: Asperula odorata, Festuca ovina, Festuca rubra, Agrostis tenuis, Trifolium repens and Nardus stricta.
While we didn't really get to explore the fauna of the region due to the sun which was already setting down, our attention was grabbed by the beautiful colour of the lake which is determined by the layers of limestones located on the bottom of the water, where, as clear as it seemed, it was impossible to estimate how deep the lake is.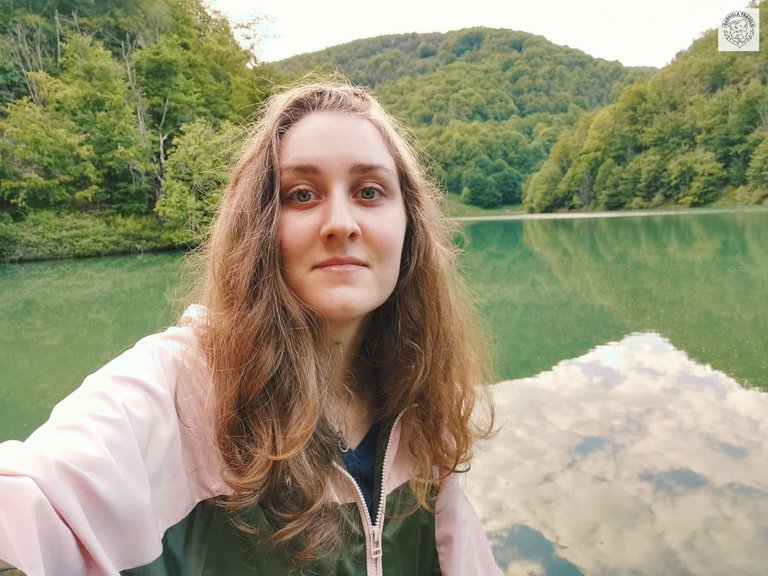 The total surface covered by the lake is of 5,5 ha and some studies are showing that it's almost 9 meters deep, which comes as an answer to our curiosity of not being able to notice the bottom of it not even from the shore.
Iezerul Ighiel was firstly found in 1969 but it was only declared 31 years later, in 2000, when it also became part of the protected areas of high national interest from Romania.
The name comes from the depth of the lake because iezer means deep lake, and from the village where is located, namely Ighiel.
However, most likely I already made you curious about the house you see in most of the pictures with the lake, so keep in mind that it represents the chalet of Romsilva Alba, where the forester stays, but the chalet can be rented during the weekend by people who want to spend more valuable time with their family or friends, away from daily routines and traffic noise.
The chalet comes with four rooms, one living room with a fireplace, a kitchen, and a big covered terrace where to be safe even during the rainy periods. The cost for two nights is 2,400 RON / 485.48 EUR, and you won't find any signal or WiFi but just a cool place where to create valuable memories next to your loved ones.
To the joy of my father who's a fishing enthusiast, we noticed there is also a bunch of trout into the water which from time to time comes outside to make sure you are noticing them. Anyway, as beautiful as the whole landscape is, and no matter how much fish you will observe, fishing activities are forbidden on the lake, and so the single thing you can do is to admire the beautiful creatures.
Iezerul Ighiel represents the largest karst natural lake from Romania and the widest lake from Apuseni Mountains, being located 24 km away from Alba Iulia. In order to reach it, you have to follow the next route: Alba Iulia – Șard (DN 74) – Ighiu (DJ 107 H) – Ighiel (DJ 106 H). As soon as you reach Ighiel, you will need to follow a forest road that is about 11 km long and it takes around 45 minutes to drive due to the bumps, pits and boulders which are testing your driving skills.

SEE YOU IN THE NEXT TRIP! 🗾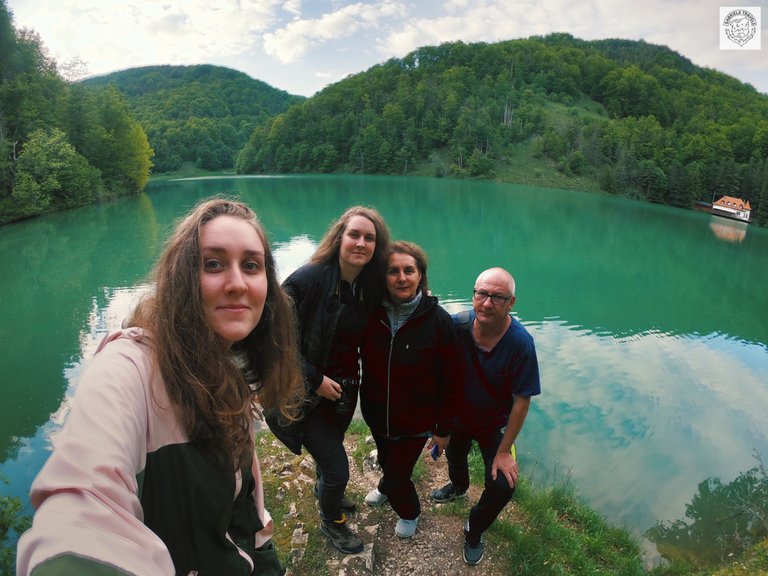 All rights reserved.

FIND ME ON:
↪ Blog: http://gabrielastravels.wordpress.com/
↪ Fiverr: https://www.fiverr.com/gabrielatv/
↪ Discord: GabrielaTravels#0104
↪ Facebook: https://www.facebook.com/gabrielaistraveling/
↪ YouTube: https://www.youtube.com/gabiivdesign
↪ Instagram: https://www.instagram.com/GabrielaTravels/
↪ Twitter: https://twitter.com/GabrielaTravels
↪ Patreon: https://www.patreon.com/GabrielaTravels
---
---