Introducing "Festival Mania" community - Posting Guide


Needless to say, it was about time to have an official community dedicated to posts based on the festivals held in town, right?
Unfortunately, not for a few times while I attended many festivals in Sibiu and wanted to share them further on Hive, I faced the cruel reality of not being sure on which community I should post or if my post should actually belong to a specific community.
So, being always under the question mark if I posted in the right community or not, I never stopped searching for a community dedicated to festivals with the hope that in the meantime one would be created, but that didn't happen. So here enters on stage the Festival Mania Community that is looking for many fest addicts, no matter if it's a music, theatre, or arts festival because as you will see in the following rows, the community will become home to pretty much any event as long as it has an audience and it gives the festival feeling.

Introduction
Festival Mania Community started as a personal desire to have a safe spot where to share my festival experiences while on the part of the globe I'm living, the summer has no days off from festivals of all kinds. But while creating it turned as a great community that I hope we will build together promoting local and international festivals we attend that perhaps one day will inspire more people to find activities to enjoy during their travels or moments spent away from home.
I am aware that many people will link the word 'festival' to music concerts as these are the most popular ones. But it's a lot more than that, and that's why I created this posting guide to explain the purpose of the community as best as I can.

Examples
Some of the famous festivals in Romania are:
etc.
Additionally, we can add to these a lot more events held in town, such as:
I decided to present to you some festivals above with the purpose that no words describe better than samples, but of course, the community won't be limited just to the listed ones since most of them are not international and perhaps don't exist in other parts of the world or are known under different names.

Description
These being said, the Festival Mania Community encourages hivers to subscribe to the community even if you are not going to post soon, but you might discover a new festival you would like to attend in the future. At the same time, both the community and I are looking for fest lovers no matter the theme of the festival, the period when it's held, or its name.
To help you get an even better idea, here's a link with 75 best events held around the globe that are more or less famous but which if you pay attention to, you will see that the word 'festival' is way too complex to be resumed just to music. Of course, we all love music but would be nice to expand this word as much as we can and see its real power. Some more examples of festivals I've found are everything from Superhero events to Rainbow Festival, from Harry Potter Festival to Medieval Festivals, from carnivals to street art festivals and so on.
In the end, the single limit is our mind and how much we wish to explore the world's cultures that are becoming more and more famous with each passing day. So personally, I am looking forward to see people posting in Festival Mania Community and get new excuses to visit foreign countries, lol.

Rules
As versatile as the community is, it's still a community. This means that there are also rules for you to follow in order to post because through communities we try to divide posts into different categories depending on the theme of the article written. (travel, photography, food, music, pets, etc.)
This community is for festivals only.
Only English language and at least 600 words per post.
Use the #FestivalMania hashtag so we can find it easier.
NO wordless posts, single-image posts, crossposts, off-topic, spam, plagiarism, recycled content, or images.
Original content only.
The first 5 rules are mandatory and even if only one rule is broken, it will result in getting a muted post and account that won't allow you to post anymore.
I know mistakes are normal but as long as there is a posting guide listed and all the rules attached on the front page of the community, it's part of your job to do the research before posting. So please pay attention to these aspects to avoid uncomfortable situations.
Additionally, there are a few more rules which are optional and would like to rather present them as a guide or example than rules. So even if it's up to you whether you want to include them in your post or not, it would be nice to see them since it would make the posts easier to follow and read:
Make an introduction about the festival you are writing about (e.g. the name, the official banner of the festival, the number of editions, its theme, how successful it is, why you attended it etc).
Share personal opinions about what you liked and disliked.
Share lots of pictures but if you use some that are not yours give the credit to the one who took the image.
Add at least one official link or news of the festival at the end of your post so we can check that it's genuine (it can be an event held on social media or Instagram too, whatever is fine).

Final Thoughts
Since it's a fairly new thing I'm not sure how well this is going to be because it depends on how much people get involved and so on. But I'll try my best to read and support every single post created.
I tried my best to explain the purpose behind the community but if there are still unclear things for you, never hesitate to write down a comment and I'll happily help and assist you further. It's always better to ask before proceeding further.
Also, at the moment this post is written, I'm the single curator so this is a CALL TO ACTION too for anyone who has the power to support and promote further good posts. In case you have the time to curate posts, and the assets to make your contribution to the posts felt, I'm always looking to enlarge the family behind the "Festival Mania" community. ❤️
In case you don't have the time available to read posts and curate them, down below you can delegate me some HP that I will use to encourage more authors to jump on board and post in the Festival Mania Community:
If you wish to support the community with a different amount of HP, you can do so by:
go on my profile - Interactions - delegate Hive Power (HP) - write down the amount you wish to delegate
OR
go to your wallet - press the "Delegate" button under Staked Hive Tokens - Hive Power (HP) - write down the amount you wish to delegate
---
That being said, I hope I didn't bother you too much with such a long post but it's always nice to make sure you give as many details as needed to make things clear. Also, this is supposed to turn into a fun community where we will discover lots of cool moods, happy faces, and entertainment so make sure to respect both the rules and the people posting here because we will grow as a community with the same passion and love for festivals of all kinds.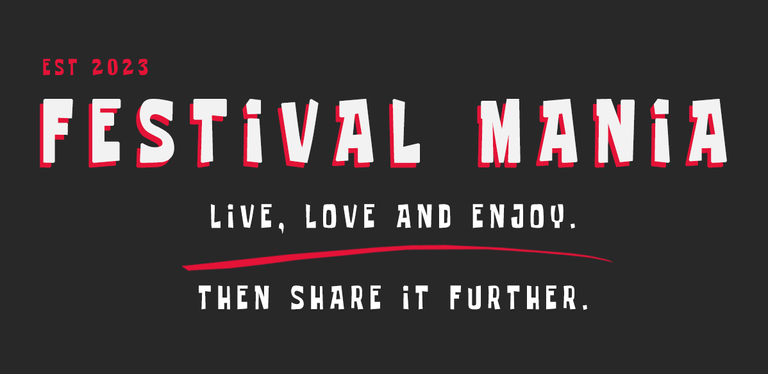 ---
---