House Flipper: Setting up my office and dream house [Let's Play Games #12]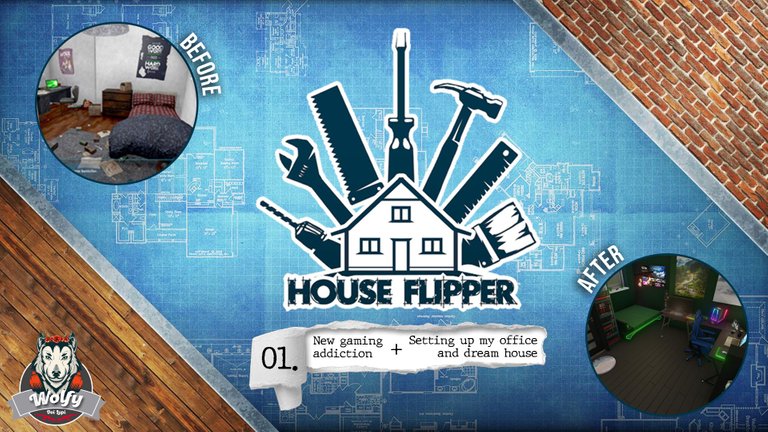 Alright, after a month since I started this Let's Play Games series where I post CSGO and The Crew 2 content every Monday and Wednesday, I feel like dedicating one more day every week for this passion and especially for a game that I started a few days ago and I already can say that it will most likely become an addiction and part of my gaming routine whenever I want to leave races and shooting matches on side and relax a bit while listening to music and renovating houses where I can set free my creativity.
So, starting from today, every Tuesday will be dedicated to these episodes from House Flipper where I have a lot of fun turning horror houses into luxury ones in no time.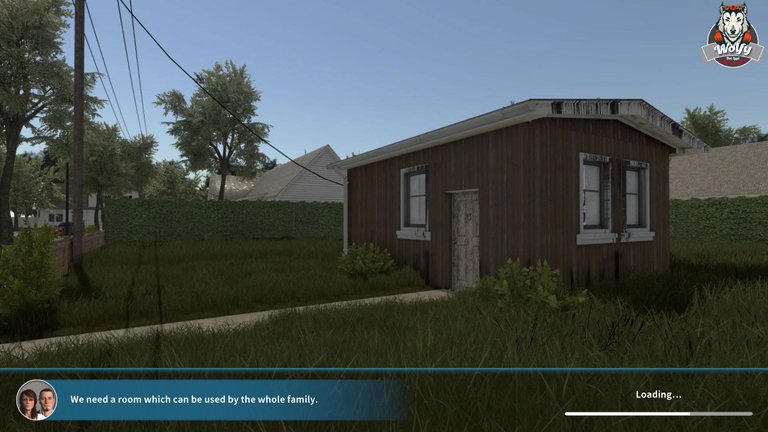 For the people less passionate about games or those of you who never heard of this game before, House Flipper is a simulation game that was released in 2018 where you can either take jobs from people who send you emails with the things that need to be reorganized and renovated at their homes or to purchase houses that were forgotten for a long while, clean them and turn everything into real dream houses that people would pay a bunch of money for.
Actually, this game reminds me pretty much of a TV show from History Channel called Zombie House Flipping where a group of some guys used to purchase houses with history, restore everything on a timeline of a few months and then sell everything to people. The profit and the whole concept idea was crazy, but I really enjoyed watching the show and now being able to do the same thing into a game, is pure awesomeness!
Since this game was released it caught my attention being a nerd when it comes to decorating houses, changing clothes to people or even arranging a garden and making a farm from that. Probably some girlish attitude over here but it's so much more relaxing than getting into CSGO matches with toxic people or being needed to do some races over and over again in The Crew 2 to beat the score I want.
I still enjoy playing these and do it almost daily, but now with this game, I'm sure I'll spend a good amount of hours into it as well.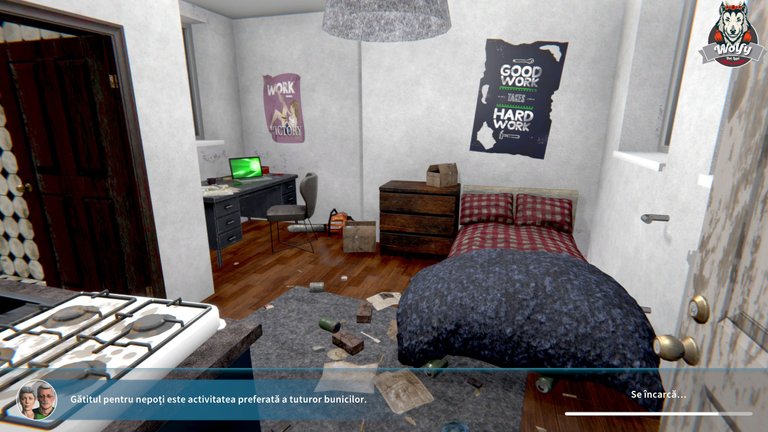 BEFORE renovation
The game starts with an apocalyptic view when you reach the place that is supposed to be both your home and office, with a lot of trash on the ground, spider webs and an ordinary view to the location that is should bring you peace and relaxing times while you are not working.
At the beginning, I think I almost laughed seeing how the first impression looks into this game but then I realized that it's probably the best view compared with the moment when I'll take tasks to renovate other people's houses, so I waited no more and checked my inbox to see what missions are waiting for me because I didn't want to make any mistake renovating my house before learning how to properly play this game.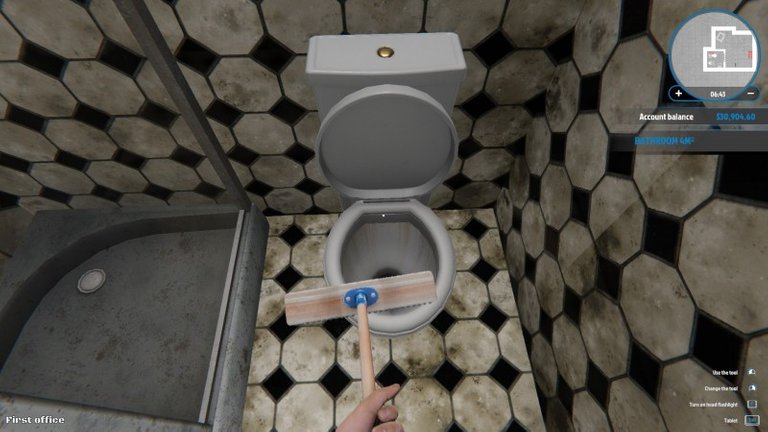 The first few missions are pretty simple, being needed to only clean the ground and rearrange the objects in people's houses, for example, if there is a bottle or chair resting on the ground or if the bed is not close to the wall the same way on both of its sides.
These are just a few details because the more tasks you take in-game and fully complete them, the more points to upgrade your skills you get, as well as the activities you can do, from mopping and sweeping the ground and windows, to breaking the walls, painting them, and even more.
Since I didn't spend too much time on this game yet, I'm still at the beginning and I'm not able to do too many things in people's houses, but as soon as I earned my few bucks, I decided to start working on my house and make it more like how a dream house would look for me.
Actually, I could do it from the beginning because you are starting with an amount of $30,000 in your bank account, but I decided to spend some of them renovating people's houses to get used how everything works before working for myself.
AFTER renovation
Click on the images to see them in full resolution
First thing first, was to get rid of the stains from the outside of the house and paint it in green since it's my favourite colour.
I also purchased some lamps to have a little bit of light if I get out of the house during the night, because who knows how brave you are to walk into darkness after seeing so much trash, spider webs and cockroaches during the whole day, lol.
For the bathroom, I was only able to sell everything and apply a new surface on the ground while for the walls I need a new tool called Tiling and Paneling which I don't own yet. However, I still purchased the faience tiles I have in plan to redecorate the bathroom with.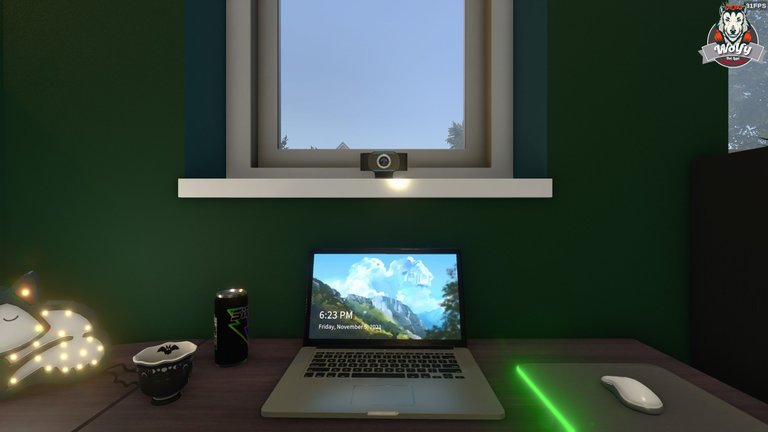 AFTER renovation
Click on the images to see them in full resolution
The most fun part and which I think is complete, is the room restoration where I got rid of almost everything that was there before and only kept the laptop which is the one I'm currently working with.
Even though it's just a 16 squared meters room which has to be split between office, bedroom and kitchen, I think I still managed to do a pretty good job, focusing more on my passions which are travelling, gaming and freelancing adding a double desk for both of the activities. I decided to use the corner that at the beginning it was used for the office, for making the most relaxing part of the room, with a bed, some flowers on the window sill, a TV and a nice LED lighting that describes my mood when I'm happy doing what I enjoy.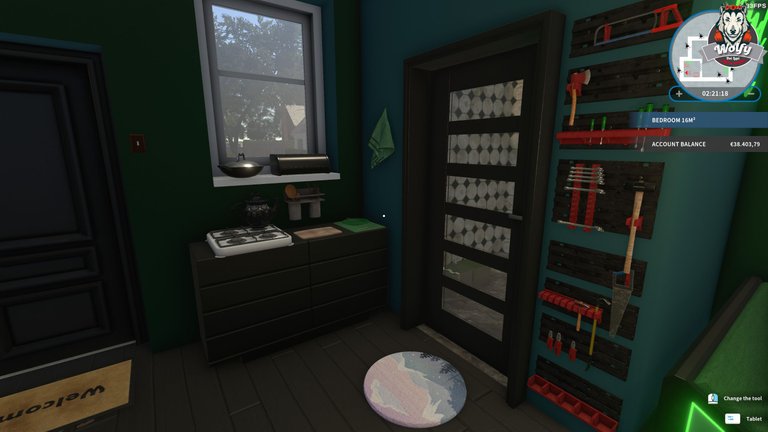 I know that I kind of neglected the kitchen part, but considering that my job consists of being on the road and people's houses most of the time, I thought that a minimalist electric stove with a plate, a mug, a kettle and some tableware are more than enough for the little time I spend home.
I know that everything it's still at the beginning, having only a little over 10 hrs on record into the game, but I think that decorating my house to look more like what I would love to have in real life too, it's a good start working on my mental to be more motivated and take care of people's houses until I'll be able to move into a proper house with separate kitchen, office, bedroom, and maybe a few more elements.
Overall, the goals we have in life are what keep us motivated and determined to keep on going until we achieve them and create new ones!
And I honestly can't wait to see what stories are waiting for me into this game and what journeys I'll have into these horror houses that need a completely new face. 😀
| Game | House Flipper |
| --- | --- |
| Release Date | 17th May 2018 |
| Played On | Steam |
| Genre | Simulation |
| Hours Played | 10.8 hrs |

All rights reserved.

FIND ME ON:
↪ Blog: http://gabrielastravels.wordpress.com/
↪ Fiverr: https://www.fiverr.com/gabrielatv/
↪ YouTube: https://www.youtube.com/gabiivdesign
↪ Instagram: https://www.instagram.com/gabriela.tv/
↪ TikTok: https://tiktok.com/@gabrielastravels/
↪ Discord: GabrielaTravels#0104
↪ Facebook: https://www.facebook.com/gabrielaistraveling/
↪ Twitter: https://twitter.com/GabrielaTravels
↪ PayPal/Contact: [email protected]
---
---