Celebrating my Birthday for the first time on an A-Frame Cabin, hiking, attending a rally, and a lot more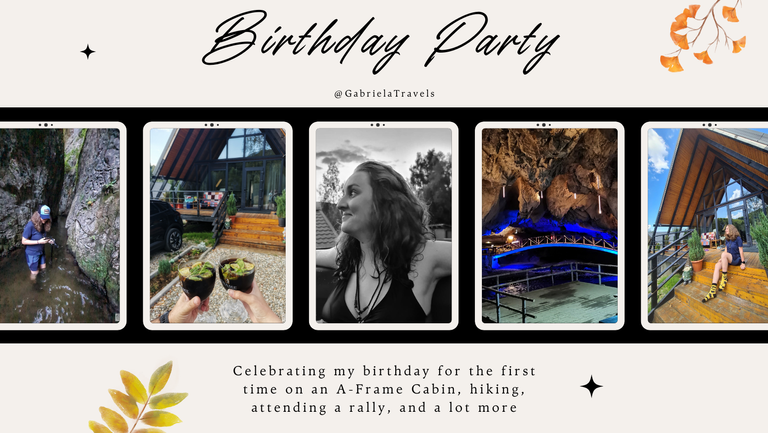 What's a good birthday? First, celebrating it.
Secondly, having around you the people truly important in your life and being able to create memories together.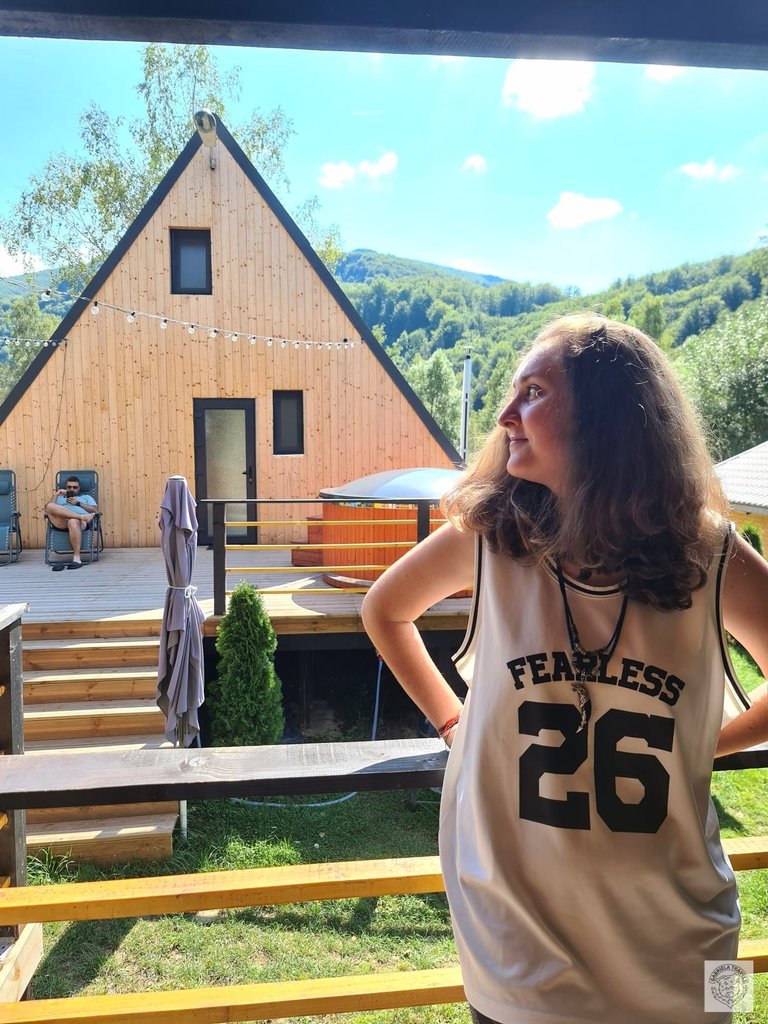 While most people tend to see the 1st of September as a sad day just because the summer is over and it represents the first day of the autumn which usually brings with it rain and cold weather, I never considered it that way not just because I was born on the 1st of September but also because for me it's a really beautiful season which offers us lots of colorful landscapes in nature, the coziest clothes you can wear which usually involves large hoodies and trousers, but also rains which give me some of the chillest moments when hearing the sound created by the water drops when hitting the ground.
I am aware that it has its bad parts too, like too much rain or storms which I'd lie saying that I enjoy that much, but in the end, every single season has its good and bad parts and there is no sense loving one more than the others.
Of course, you can have a favorite season out of all, but it's too childish to be upset the rest of the year just because the summer is gone... right?
Anyway, last weekend starting with Friday when it was both my and my sister's birthday (yep, I have a twin), we decided to do something different this year. We are already used to celebrating our birthdays a lot more differently than what people usually do on the day they were born because we have a full background with many birthdays being celebrated either hiking, camping, or enjoying activities in nature in general.
But considering that A-Frame Cabins are becoming more and more popular in Romania and we have some really beautiful locations from where you can enjoy one such activity, my sister decided to fully rent a cabin for the past weekend, because we do like celebrating our birthdays a complete weekend and not just one day.
Click on the images to see them in full resolution
We picked a location that we had visited in the past with our parents but it was our honor to explore it again next to my boyfriend, our cousin, and her parents. Additionally, it represented a good spot to gather together since we were all coming from three different parts of the country and wanted to have a pretty similar distance to drive.
Zenith A-Frame Cabin Tour
Fortunately, I, my family, and my boyfriend arrived first at the cabin rented, which allowed me to take plenty of pictures of the chalet to show you how everything looks and how smart the whole architecture was picked to take advantage of every single space offered by a pretty small cabin.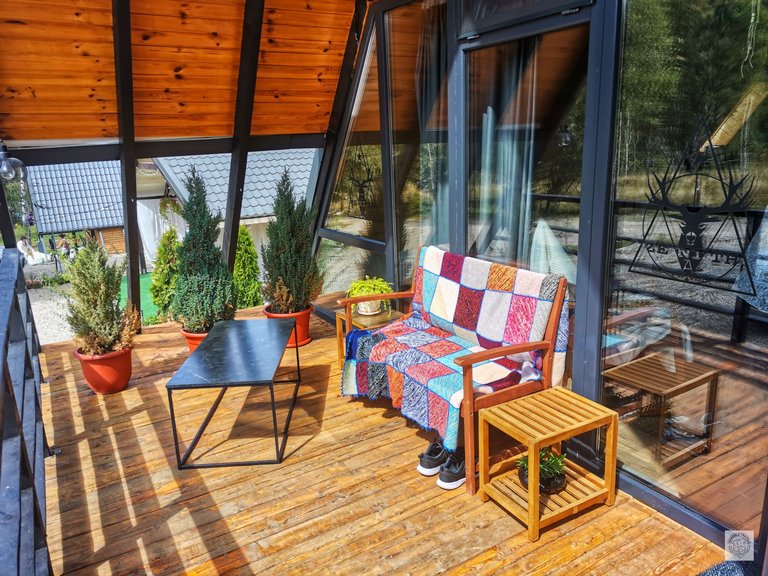 The front terrace of the cabin from where I chased all the sunrises and sunsets possible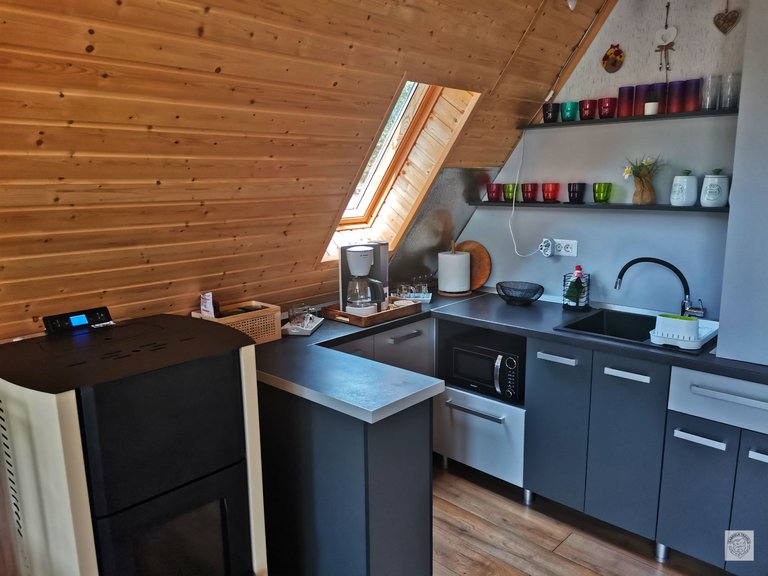 The minimalist kitchen which offered us all we needed for cooking delicious breakfasts and preparing tasty cocktails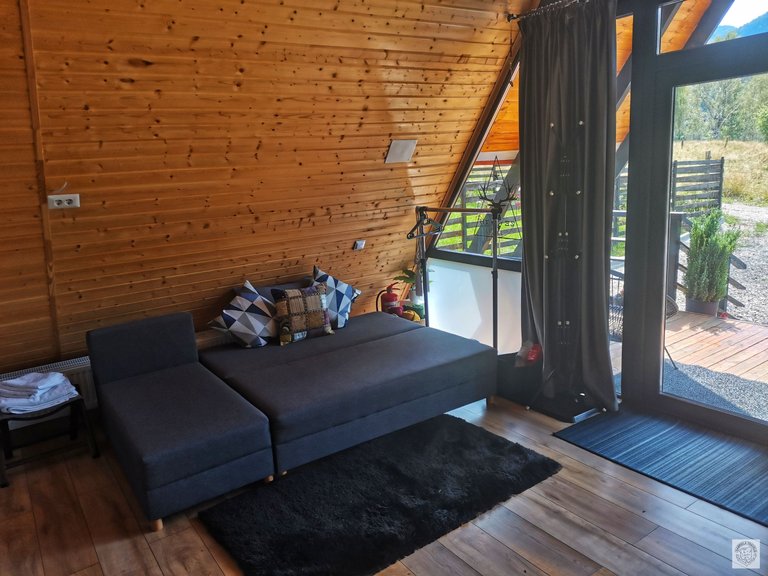 The living room that turned into a very popular place most of the day...and night, since it also served as a bed for me and my boyfriend which was accompanied by an inflatable mattress that represented another bad for my parents
A pretty minimalist bedroom with nice details and architecture that was occupied by my aunt and uncle
Click on the images to see them in full resolution
The 2nd bedroom was occupied by my sister and our cousin.
This was also placed on the next floor which offered a nice perspective over everything
Click on the images to see them in full resolution
The happy corner where to enjoy hot coffees in the morning and tasty grills in the evening
Click on the images to see them in full resolution
Click on the images to see them in full resolution
And last but not least, the backside of the chalet that was hiding a large terrace with plenty of cozy sunbeds and a wood tub that represented the main attraction for all of us.
This terrace and part of the cabin in general, was also the most popular one no matter if it was day or night outside, because you would have everything from privacy to fun, from shadow to hide by the sun rays to places where to stay for a while and pray for a nice tan.
We were actually spending almost 95% of our time here when we were not exploring the surroundings, because we entered the cabin just to sleep, to prepare breakfast, or to bring some more cocktails to drink while taking a bath in the wood tub. So even if the chalet would not be as equipped as it was, this part of it would still make the whole adventure worth it.
Trofeul Straja ("Straja" Trophy)
While we do our best to also have activities to enjoy during the stay of our birthday, after Friday that was dedicated to gathering all of us and getting used to the new home, Saturday in the morning we made our way to a fairly famous rally in Romania which had the start, literally, in front of our cabin.
So we waited no more and went to the start to enjoy the parade of 60 vehicles of all kinds driven by some of the best pilots in Romania.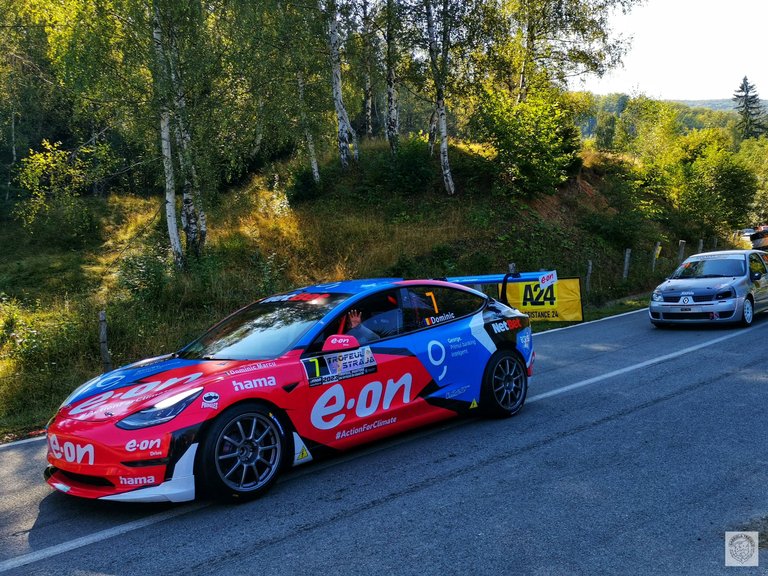 Click on the images to see them in full resolution
The rally included everything from classic cars to some newer models, from electric vehicles to cars similar to those used in F1, but which I think were divided into different stages because I don't see how a Tesla will ever be able to compete with a Dacia car.
The parade only lasted for a few minutes and then the arrangements for the next race began, which allowed the drivers some moments of break and made us find a better place where to stay and see the cars in action.
Click on the images to see them in full resolution
We only walked around 150 meters from the start and found a fairly large curve of the road that made us see the drivers facing a first challenge because the road surface was quite inclined and many of them shifted gears way too early which made the pilots lose important speed.
But it was still a nice experience even if I attended rallies in the past, because we felt like traveling in time through the variety of vehicles that were each part of a different age.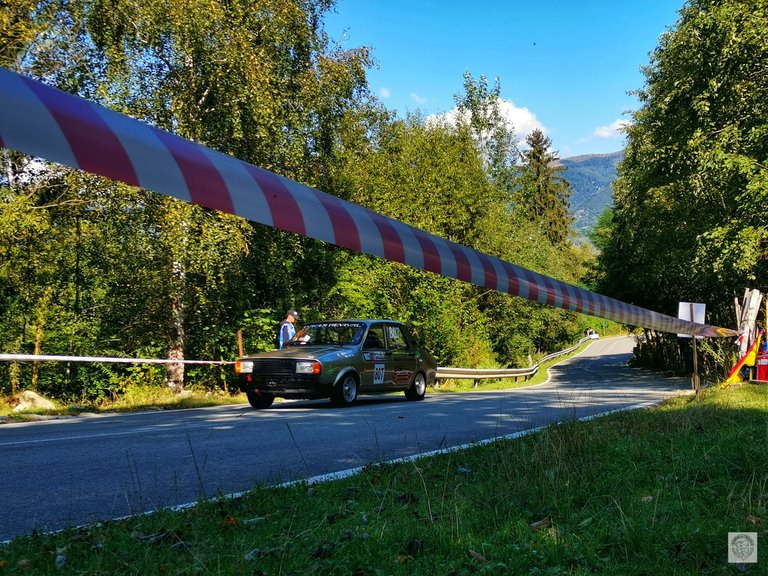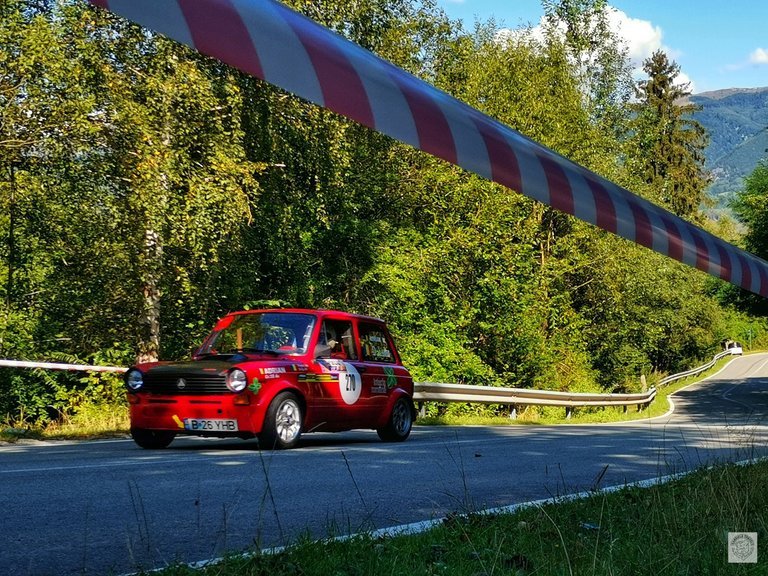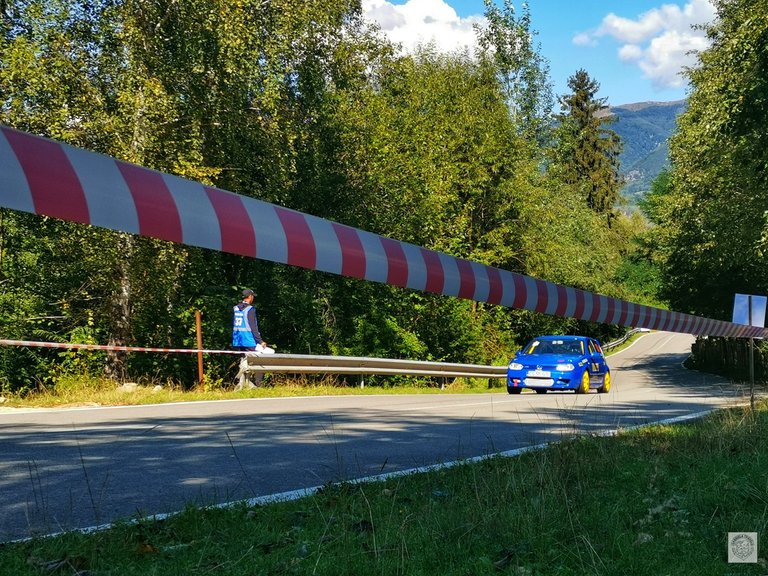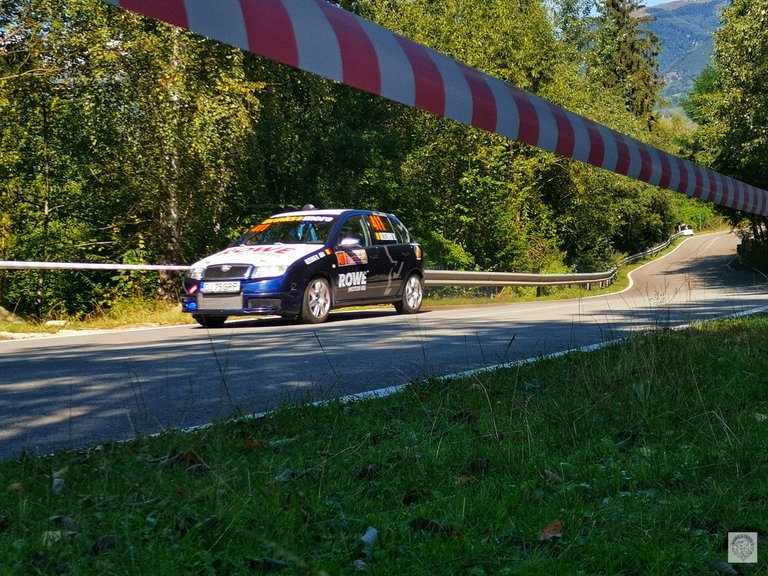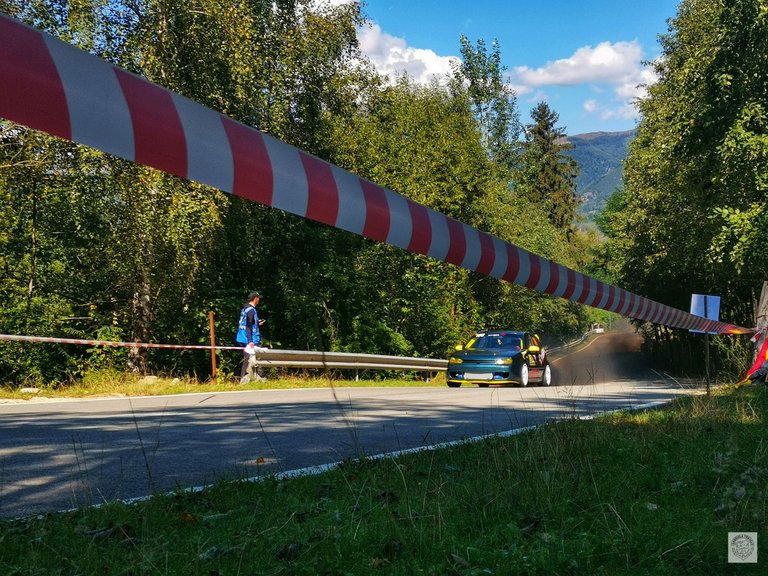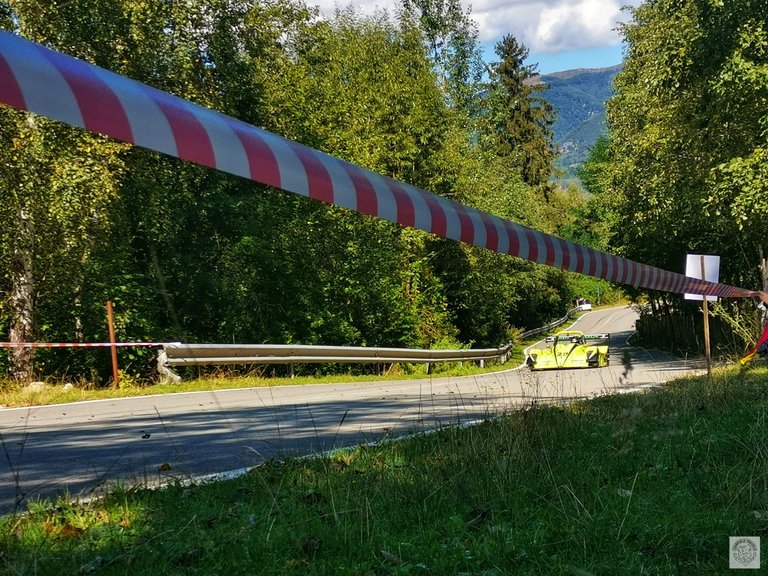 I failed to take a picture of the single Tesla car competing in the race because it literally made no sound and by the time I was taking my phone out of my pocket, it was already gone. The yellow car instead, which reminds me of the F1 vehicles, is also the winner of this year's edition of the rally, reaching 180km/h in just a few seconds.
Cheile Crivadiei (Crivadia Gorges)
After we attended the first race, we made our way back to the cabin to grab lunch, then started getting ready for the day that was only beginning and was waiting us with lots of cool places to explore.
A first such place was represented by Crivadia Gorges that I've explored with my family 3-4 years ago and which also represented the first experience that involved walking through the water that is also the main architect of how this place was formed.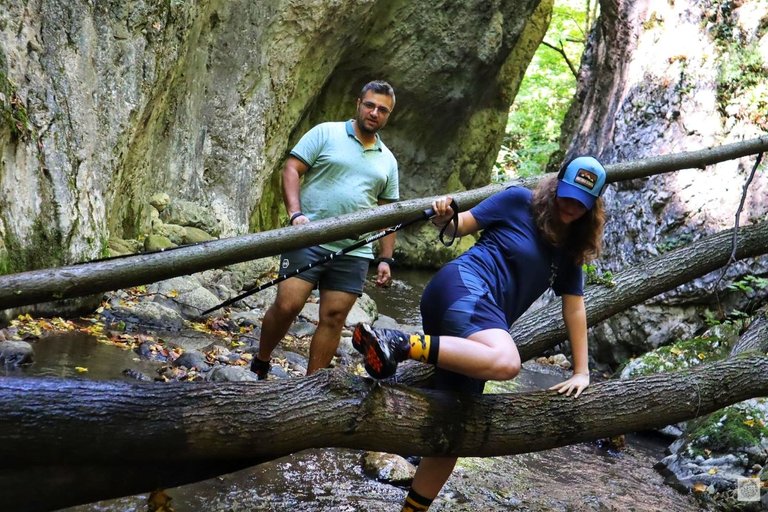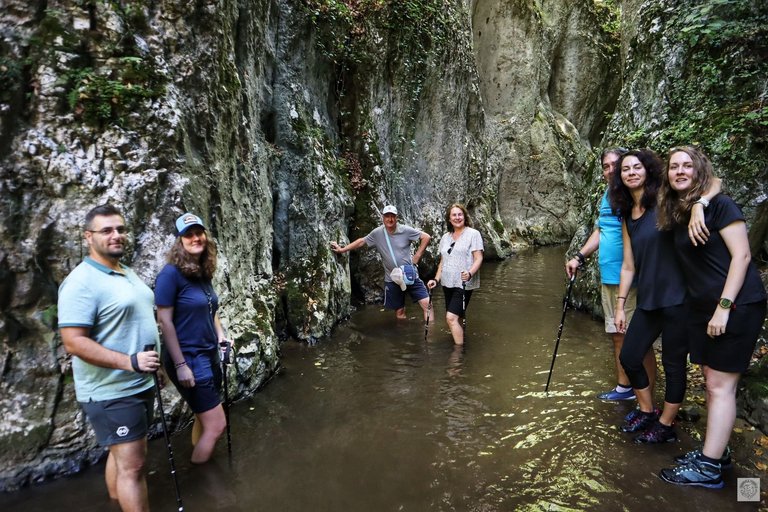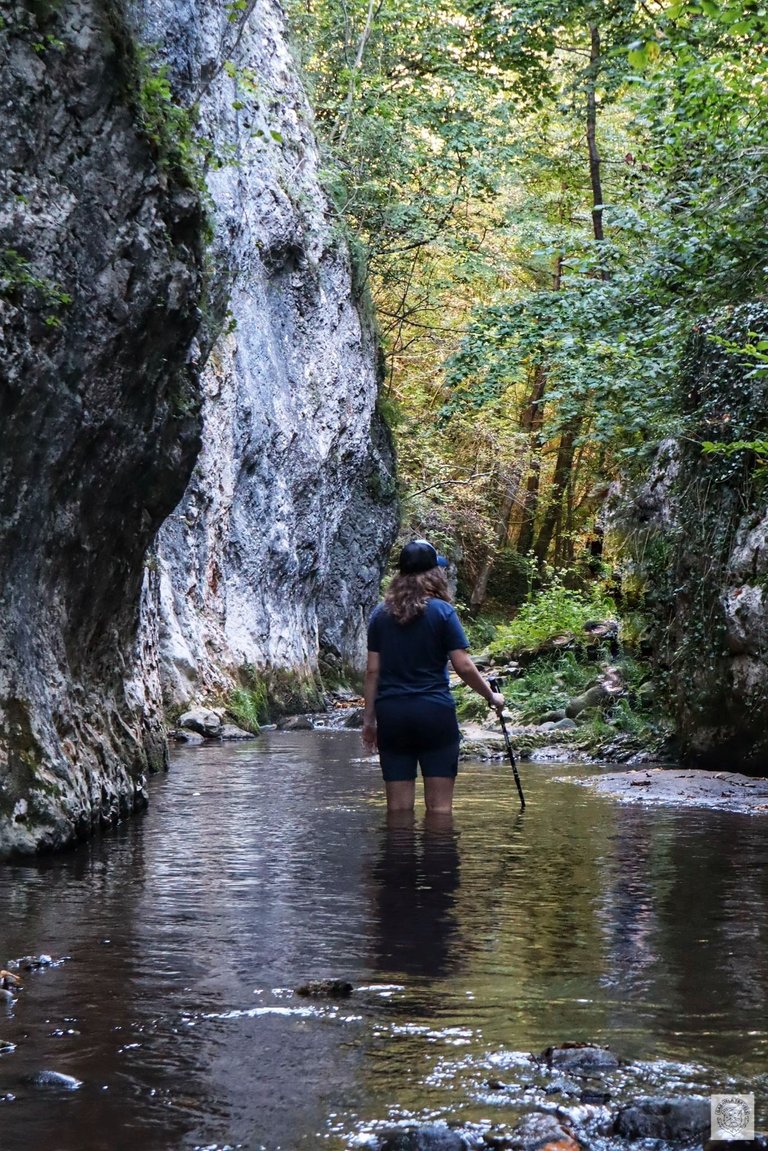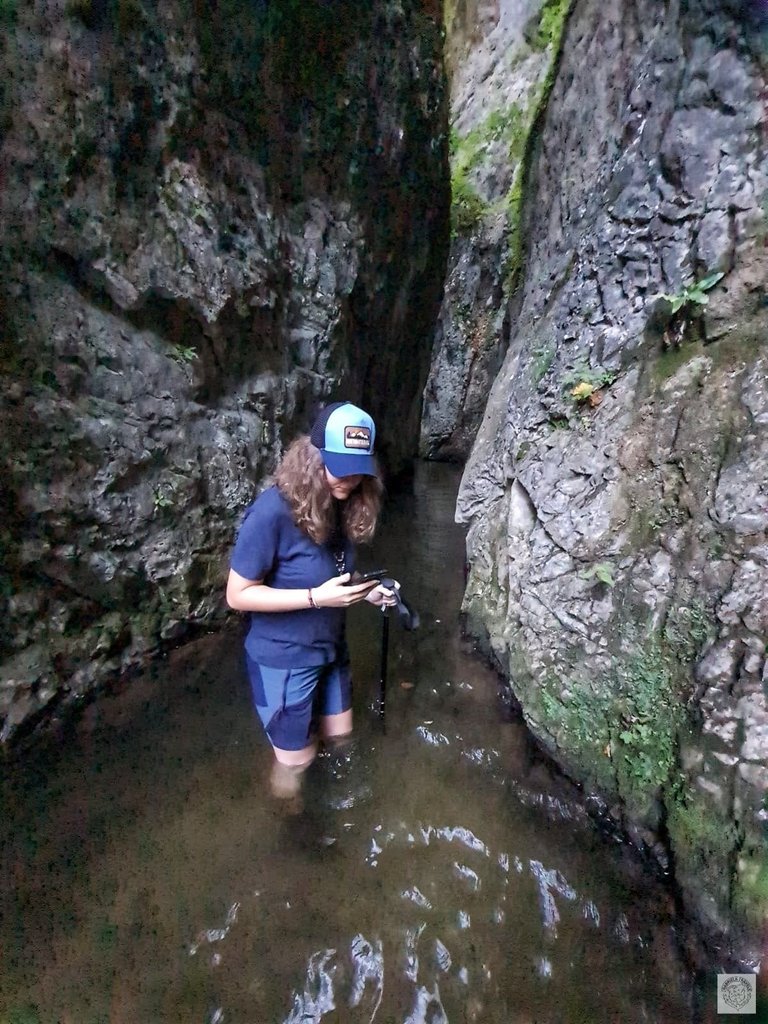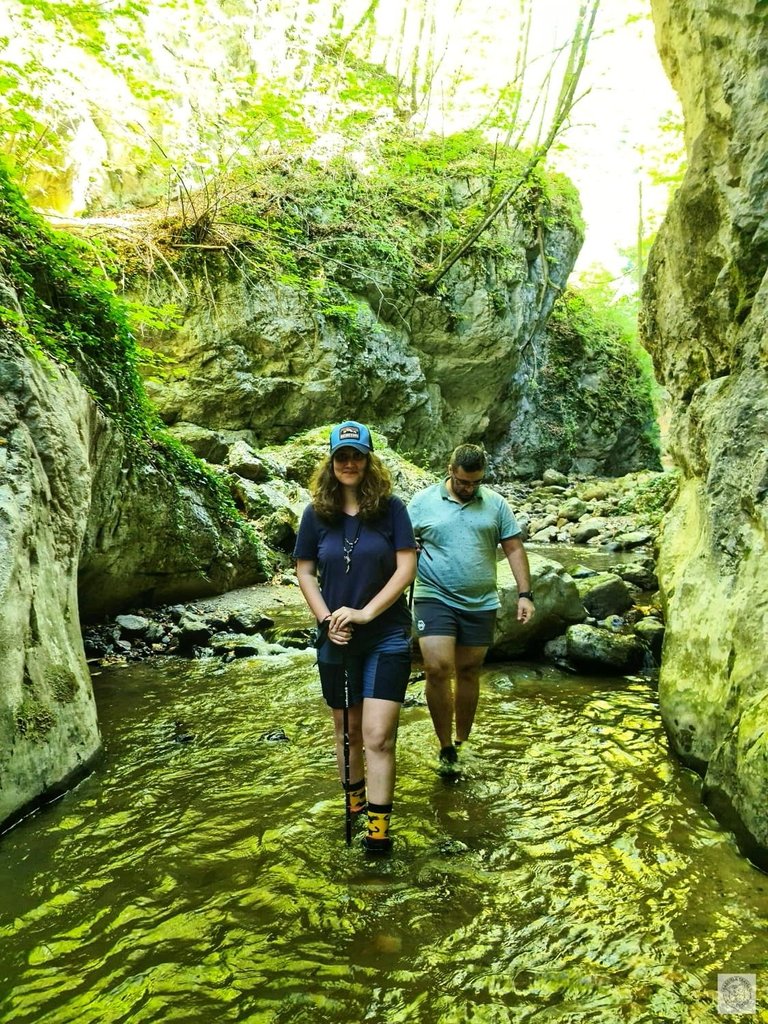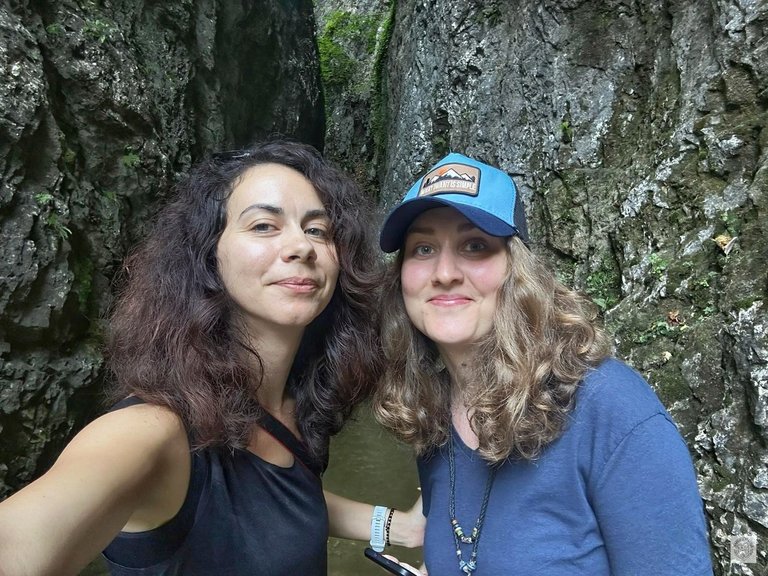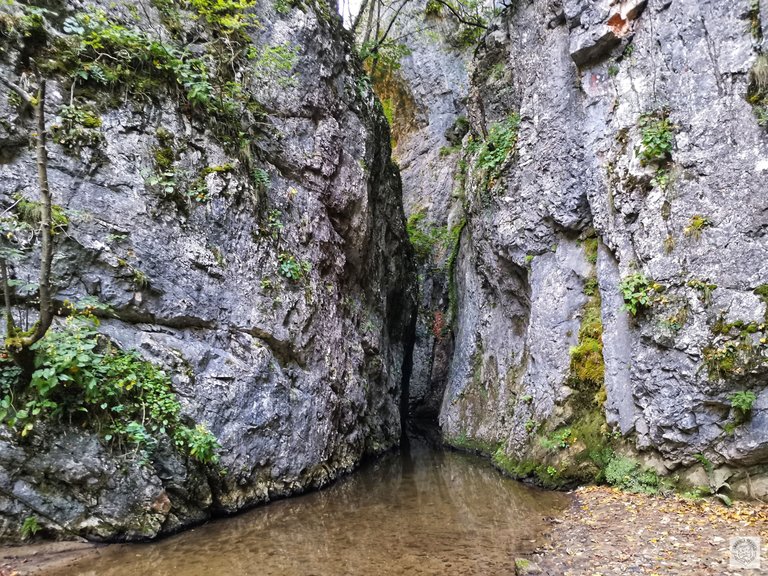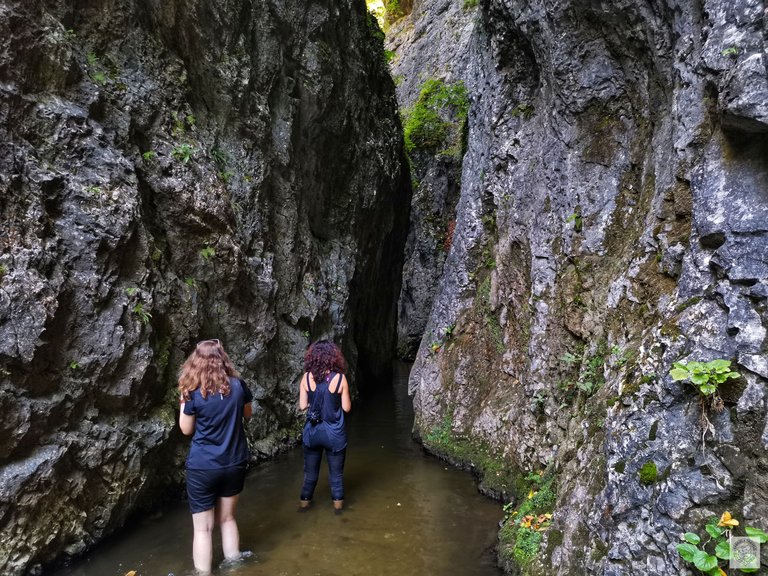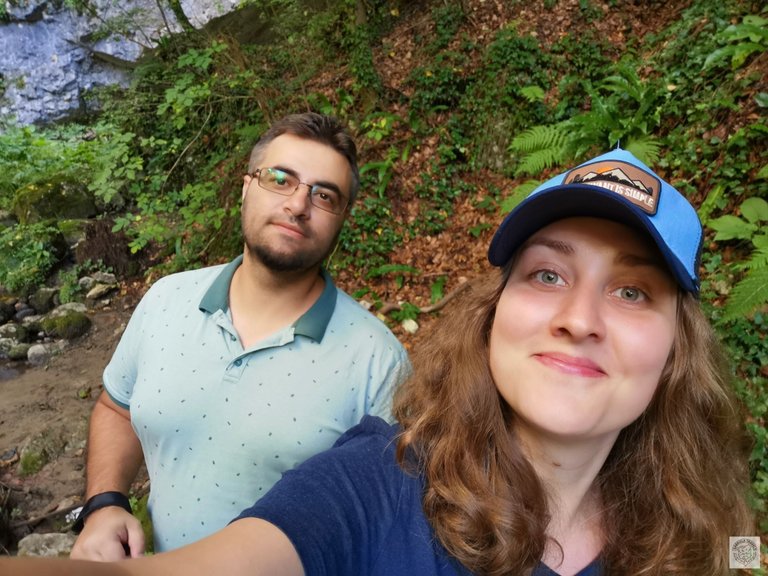 Even though we were not completely strangers to this place, the thing I always say about nature is that no matter how many times you return, you'll always discover it in different forms, which was again proved to us.
Back in 2019-2020 when we first met Crivadia Gorges the nature seemed a lot more calm, and rightfully so since the illegal forest cutting was not as powerful as it is in 2023. This is not just a sad thing seeing so many hectares of forests being gone forever in just one day, but it also causes more and more wild animals to walk in urban areas like it's a normal thing, as well as causing many storms, unstable weather conditions but also landslides.
The same reason also caused the water level to be a lot bigger between the stones due to the heavy rains from the past days and the lack of forests to absorb it in the soil, which made us unable to make it to the end of the gorges as we did a few years ago, but this still felt very refreshing for a sunny day of around 26°C we had on the 2nd of September.
Cheile Banitei (Banita Gorges)
From Crivadia Gorges we only drove 10 more kilometers until we met another sculpture of nature that we also visited in 2019-2020 but which in my opinion was a lot nicer just because the rock formations are even more beautiful on this part of the mountain.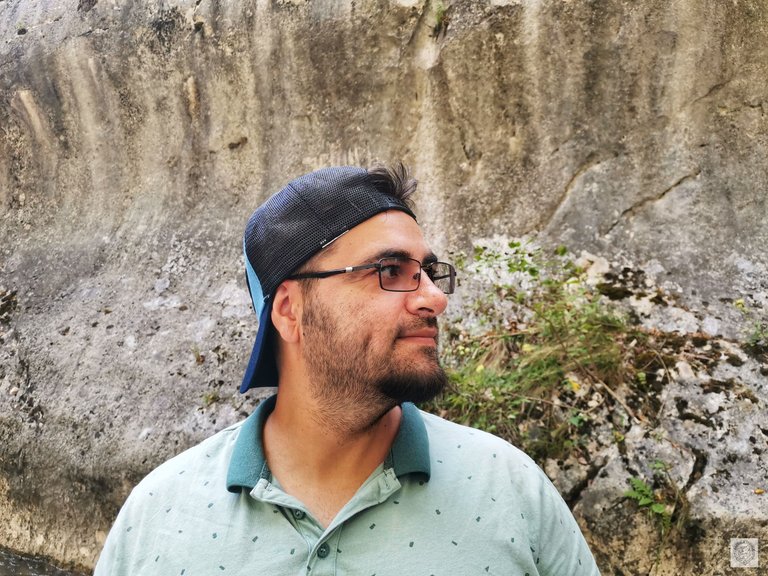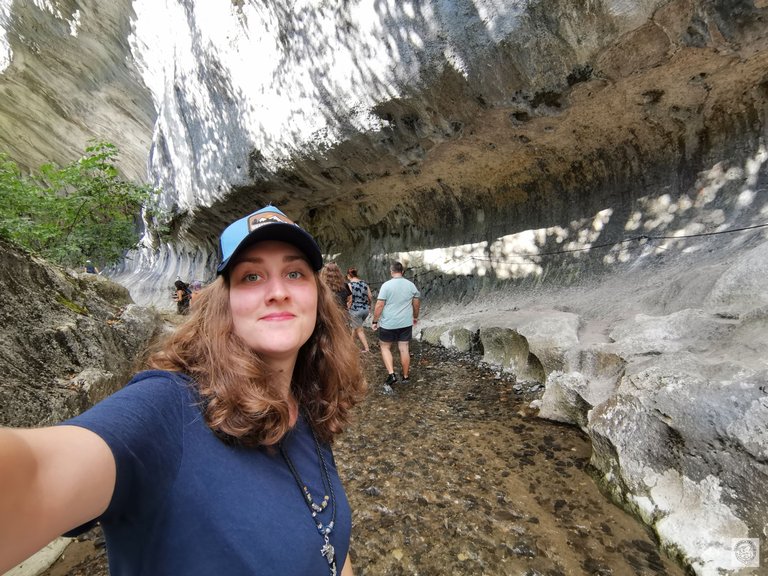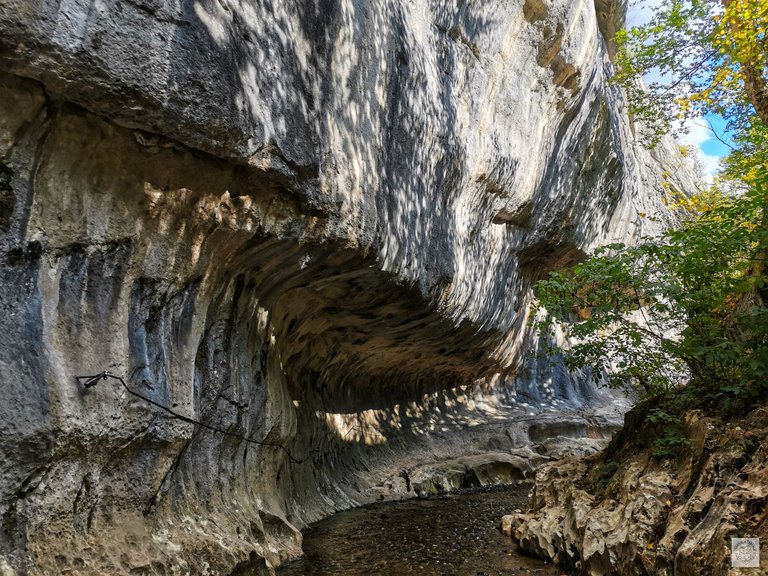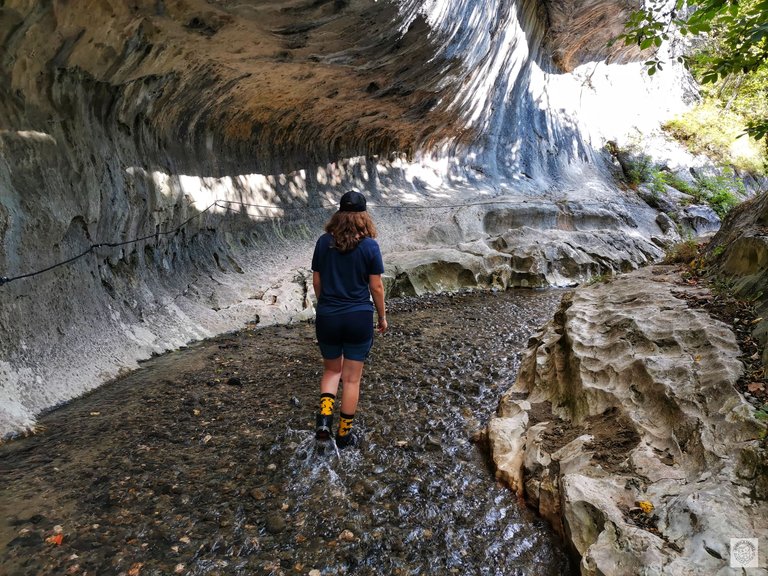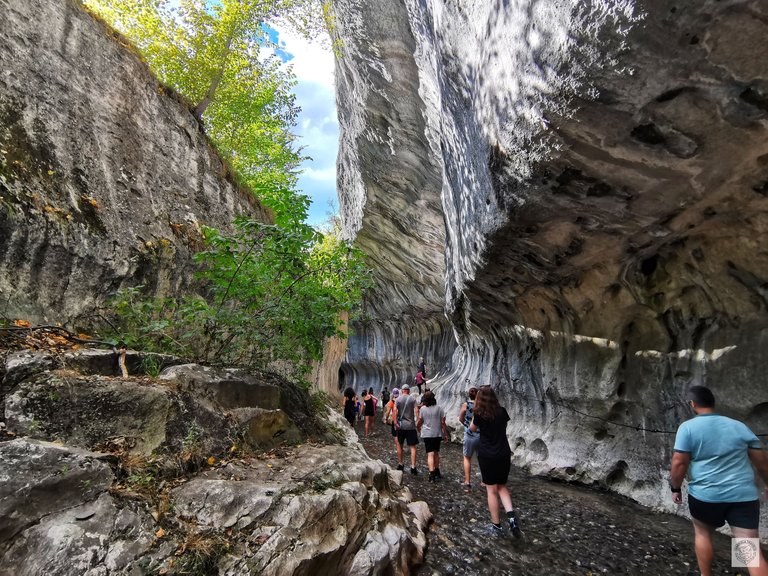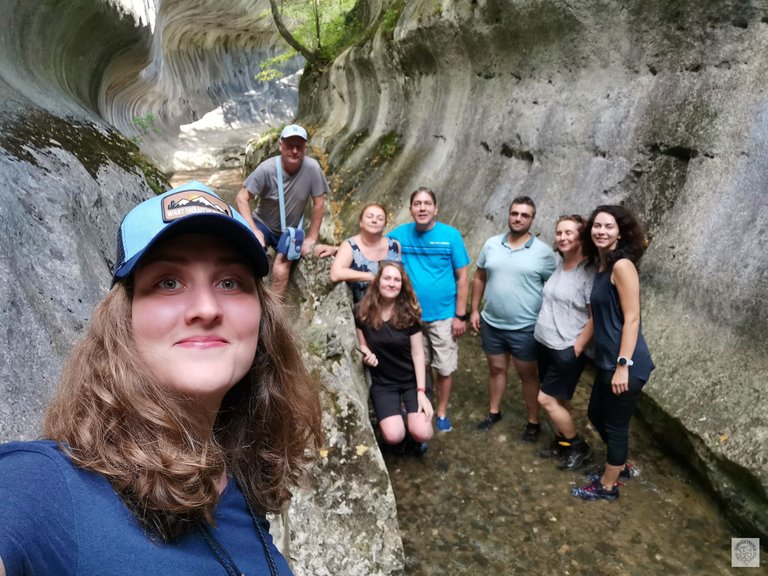 Banita Gorges are a lot more famous than Crivadia Gorges, which is a bit sad being so close to each other, but Banita Gorges was also promoted on TV which might also be the best explanation.
In comparison with the gorges explored before, Banita Gorges are just a few meters long and the water level rarely exceeds the ankle which makes them a lot more accessible but also more popular with tourists that as you might know, when there are too many, it's hard to observe the beauty surrounding you anymore.
They also added a fee to be paid in order to visit the gorges which seems ridiculous since we didn't have to pay one in 2019-2020 and we are talking about something offered exclusively by nature, without the need of human intervention, so asking for a fee is a bit too much even if it's just 1 EUR per person.
Pestera Bolii (Bolii Cave)
After taking our selfie in complete team, we drove 3km more until we made it to a cave that represents a special place for me because it's very different from what we've seen before and it also is way too unknown for the beauty it has to offer with anyone stopping by.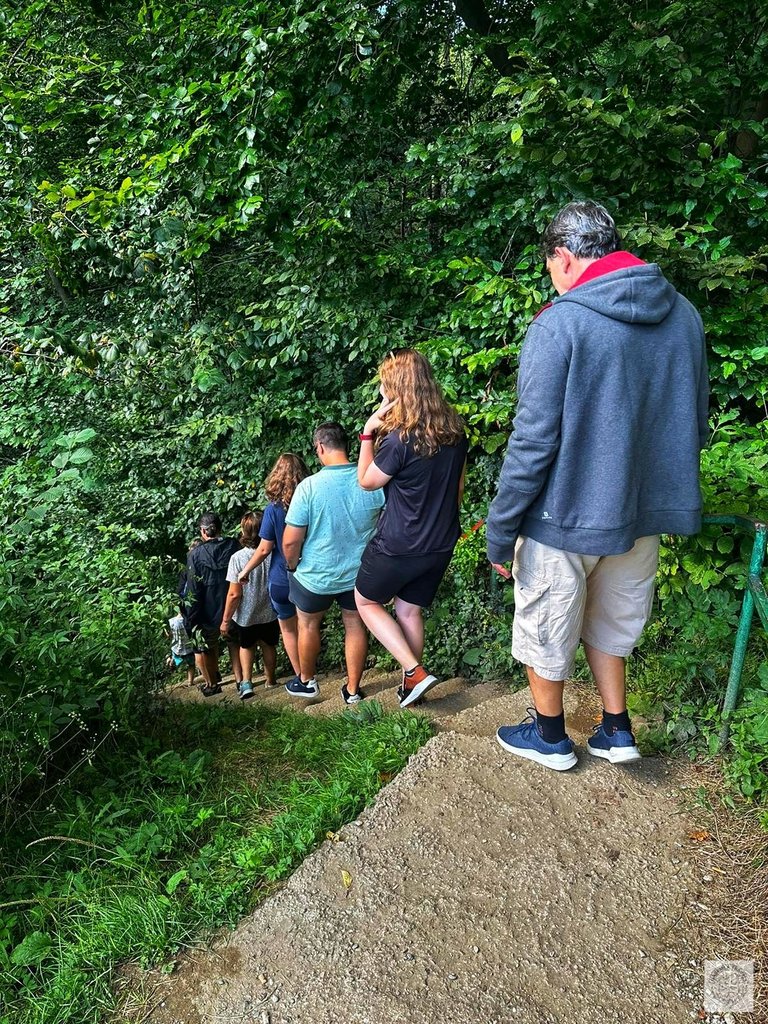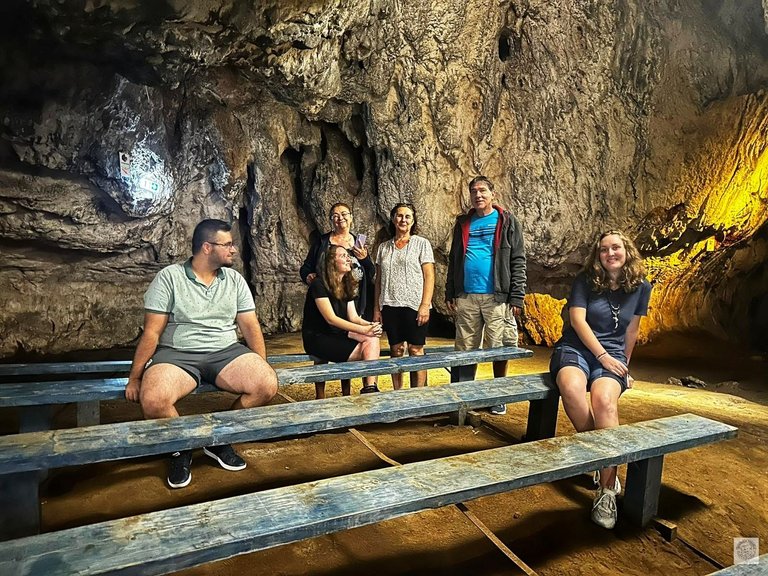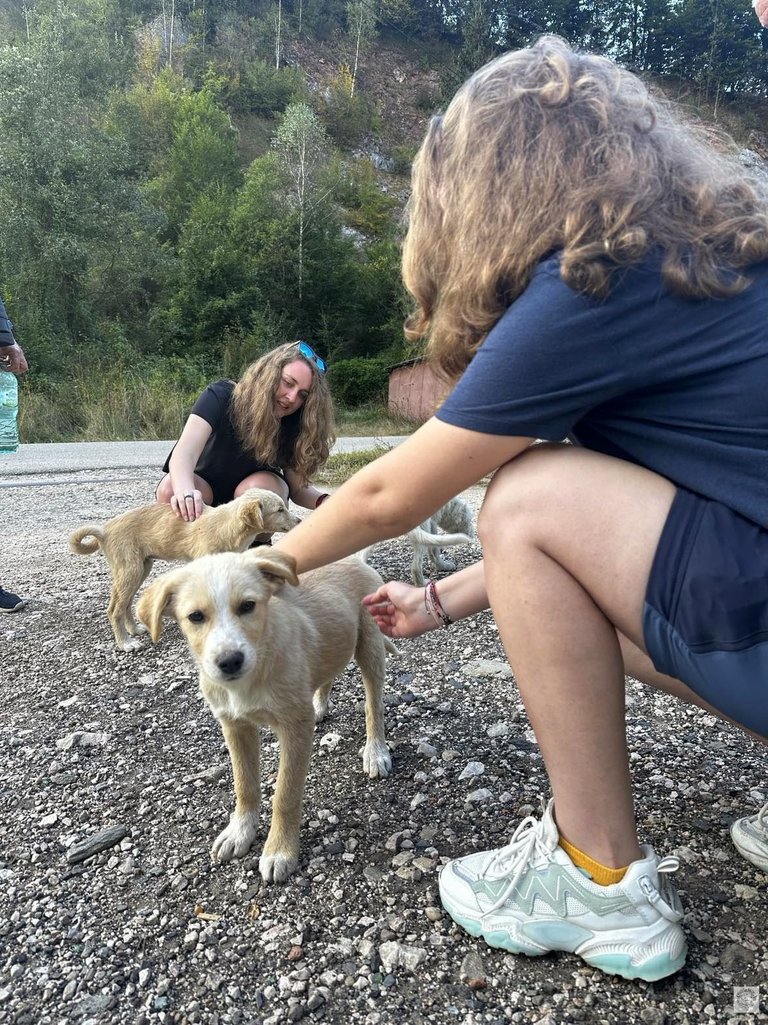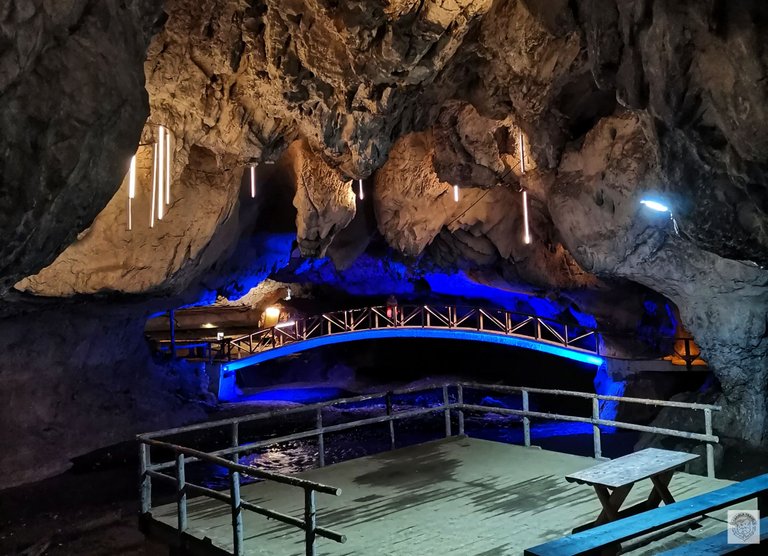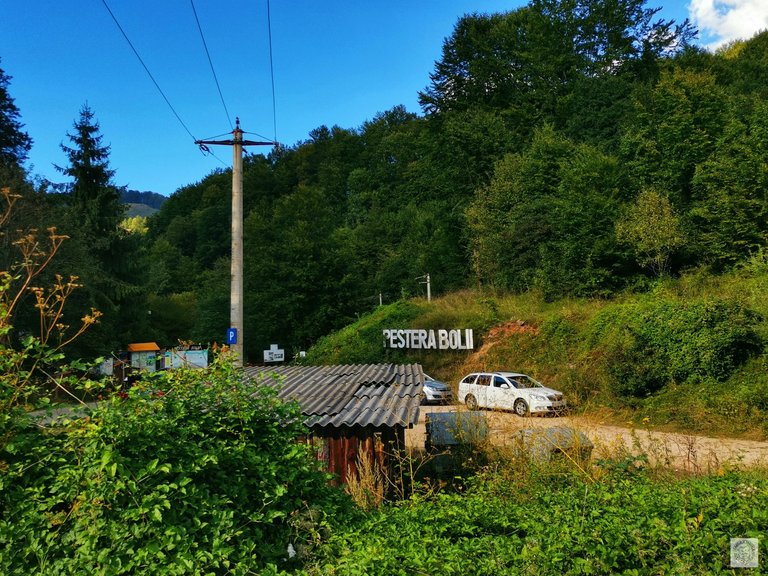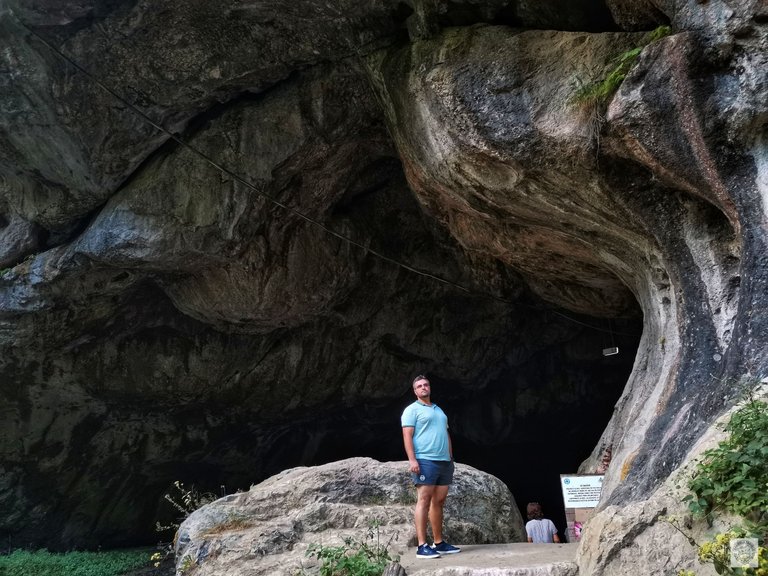 I started exploring caves at an early age, whether we are talking about going on school trips or with my parents. So being impressed by a new cave I see it's a hard thing. I do observe its beauty and what makes it different from the others, but it's hard to get that 'wow' mood too easily.
However, that did happen when I first visited Pestera Bolii that doesn't involve lots of stalactites, stalagmites, columns, and bats as it usually happens in caves, but actually, outstanding rock formations, plenty of bridges, a river still working on the cave architecture even in 2023, beautiful lights, and incredible drawings dating for millions of years that were carefully preserved and shared further.
Though, just like in the case of the other two tourist attractions we visited and I shared above, I'll keep the story about this experience short because I'm aware it's already a fairly long article and it would make no sense to write about these again what I presented in this post.
Over here we had to purchase a visiting ticket of 2 EUR per person, which is a bit more expensive than what we paid in 2019-2020 (1 EUR per person) but which still represents a fee way too small for the beauty this place offers to anyone exploring it.
Click on the images to see them in full resolution
The cave represented the last stop of the day and after feeding some little dogs around that place and then some more cats on the way to the chalet, we finally made it to the place that represented home for the past weekend.
We waited no more, got ready the drinks while the men took care of the grill, and started one last party since the Sunday was going to pass very quickly with just a few hours left in the morning for fun and then make our way to the actual place we call home.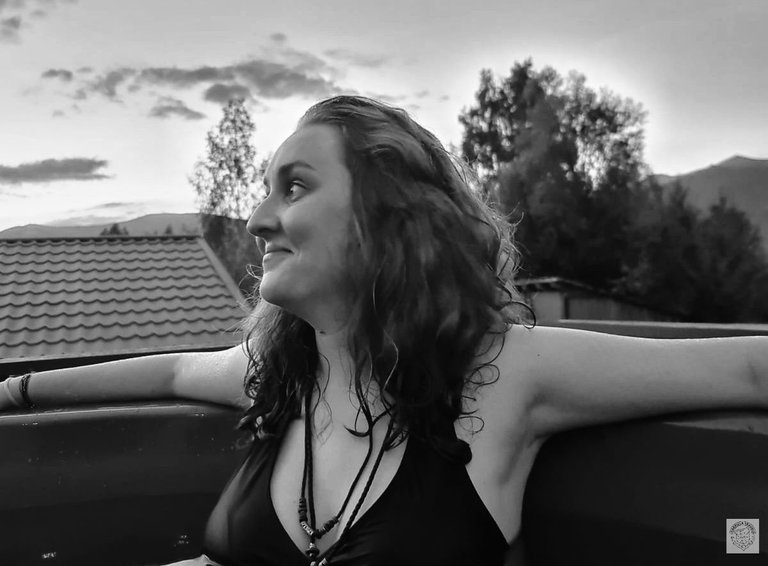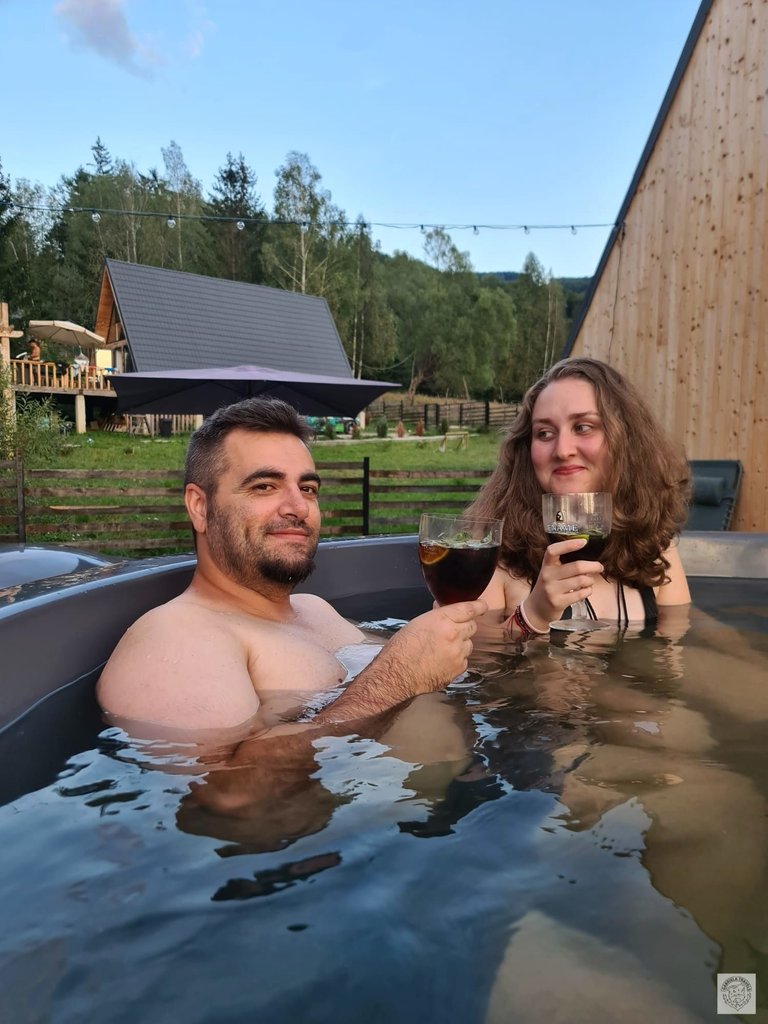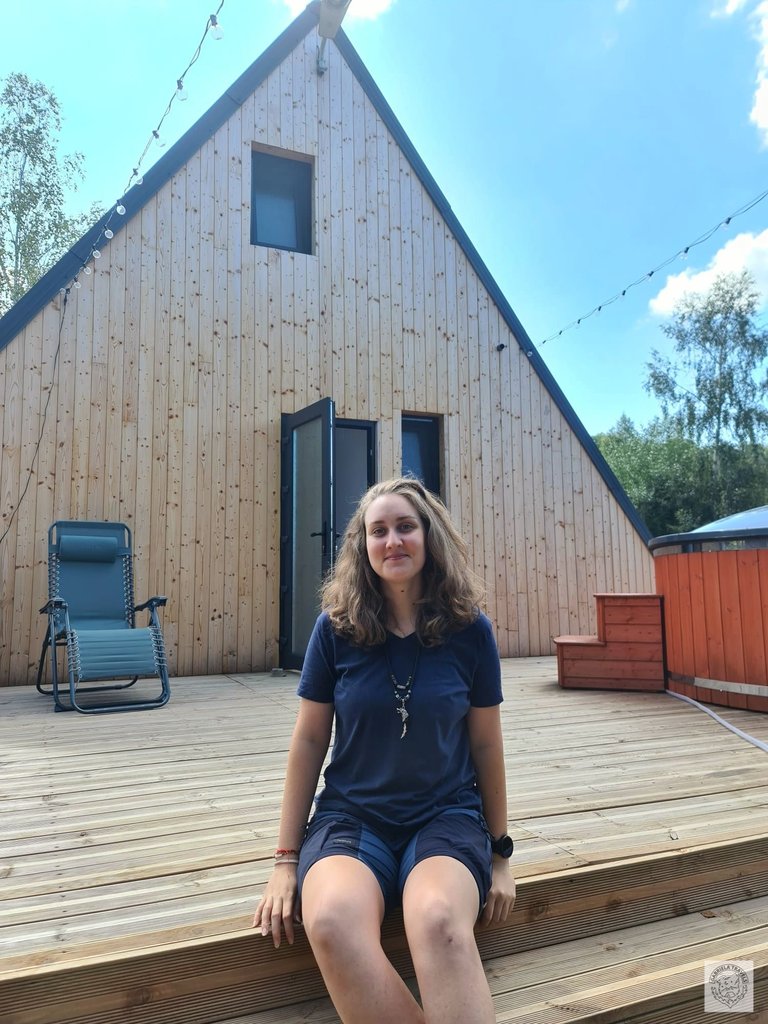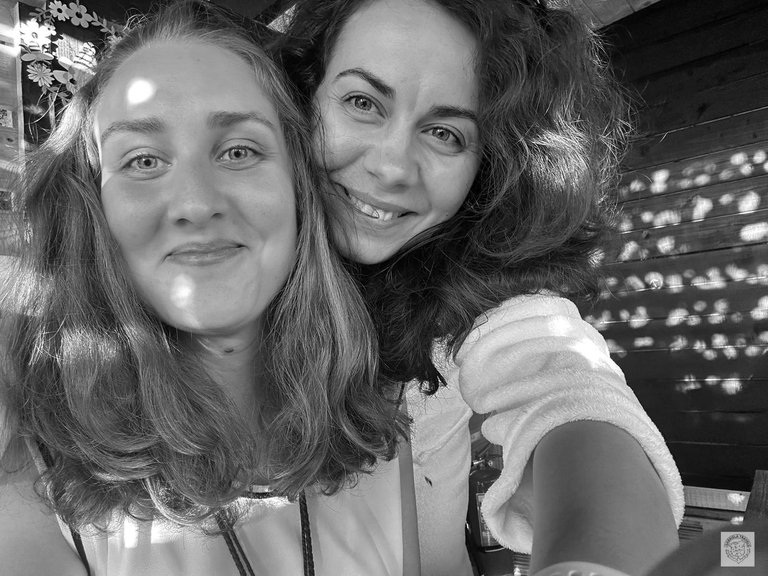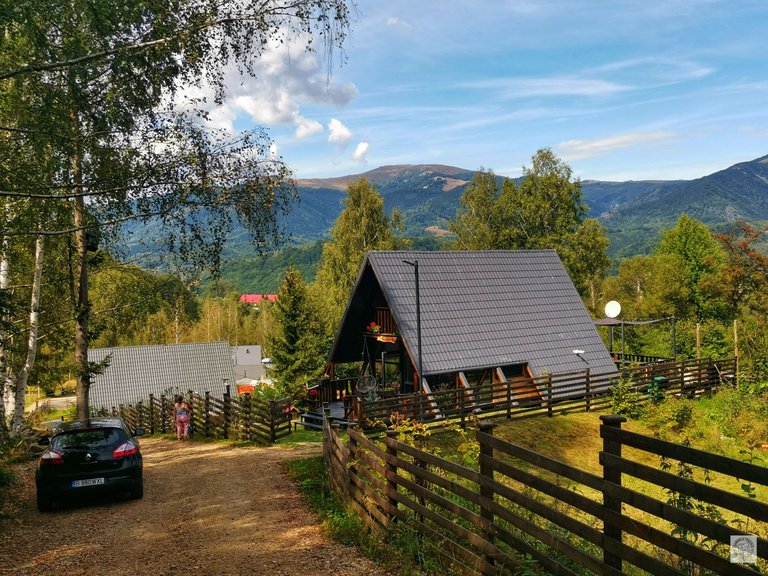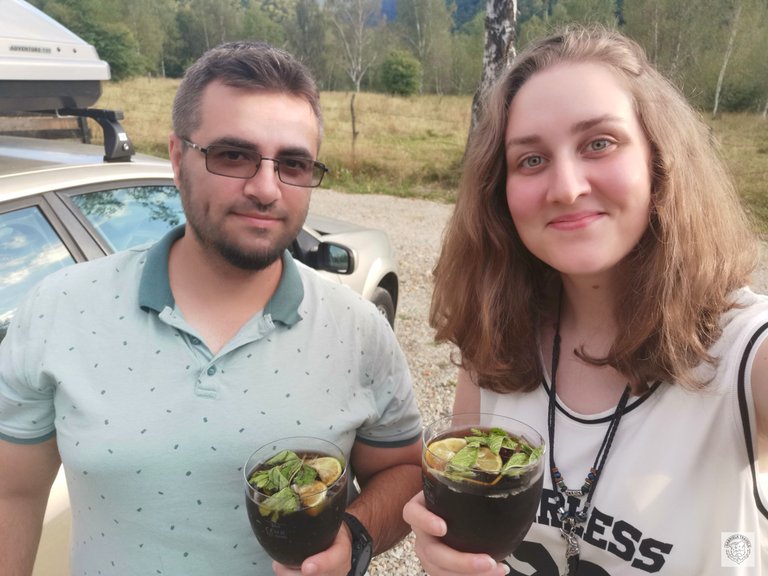 No matter how busy those days were, we still had enough energy by the end of the day to share new smiles, laughter, happiness, and gratitude that we managed to celebrate one more birthday in the same team, without having someone missing, with the exception of a cousin who's living abroad and that we rarely get to see each other once in a few years.
Though, despite the thing that for me and my family none of the places explored represented new things, in the end, it's about the memories we all created together and sometimes it's really enough to see the excitement on the others' faces to get their mood too.
And for me, it did feel like a complete experience from all points of view, and also a perfect one considering that we had 0 rain precipitations that weekend which had rainy days both before and after our birthday. So I think someone up there loves us and made sure our anniversary will be a memorable one.
The chalet we rented is called Zenith A-Frame Straja and down below you will find the full articles I wrote about the places we explored in case you are interested to find out more about how they formed, since when they are dating, see more pictures, and so on:

SEE YOU IN THE NEXT TRIP! 🗾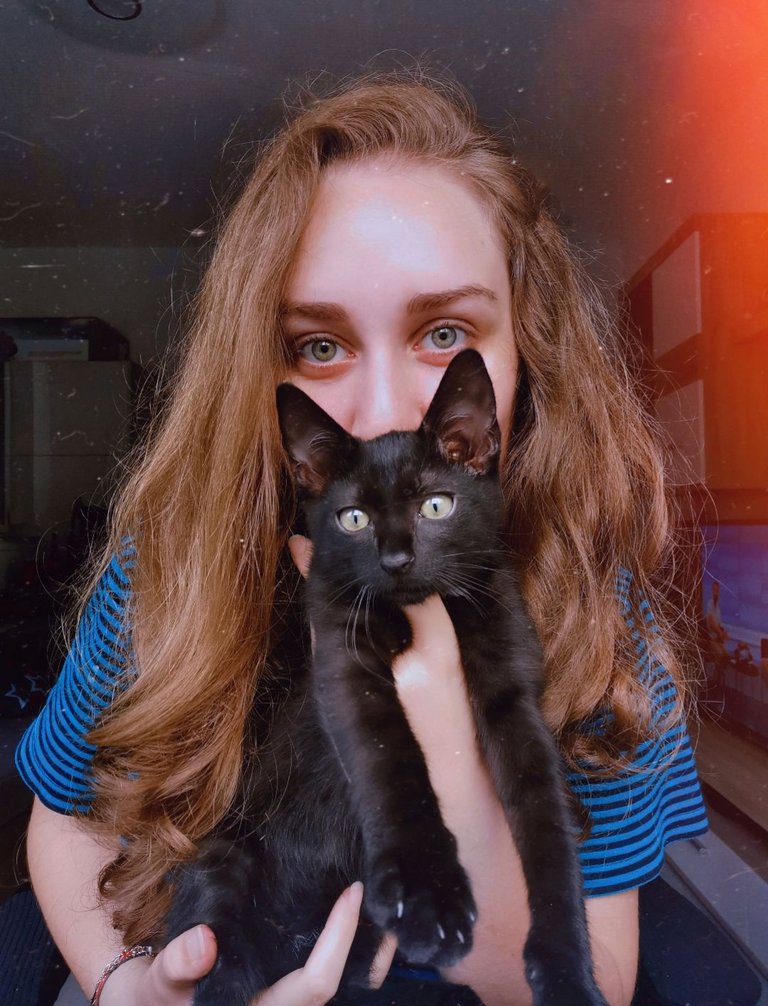 Gabriela Travels is the FOUNDER of "Festival Mania" who started this community from the passion of attending various festivals and with the purpose of encouraging more people to explore festivals all around the world and share their experiences. At the same time, Gabriela is an independent Graphic Design Freelancer since 2019 completing over 600+ orders in this time and collaborating with various businesses and people from all over the globe. Additonally, Gabriela has her own corner on the internet since 2017 where she writes various articles for her blog, the most popular being the travel ones (260+ articles written on this field), but also abording other topics as well, like game reviews, movie and series reviews, photography posts, cooking recipes and more, boosting the total number of articles written to 550+ blog posts. Gabriela is also a gamer since she was 11 years old and gaming remains one of her biggest passions along with traveling, editing, cooking, and doing various sports activities.
~ @GabrielaTravels ~

Let's keep in touch:
↪ Blog: http://gabrielastravels.wordpress.com/
↪ Fiverr: https://www.fiverr.com/gabrielatv/
↪ YouTube: https://www.youtube.com/@GabrielaTravels
↪ Instagram: https://www.instagram.com/GabrielaTravels/
↪ TikTok: https://tiktok.com/@gabrielastravels/
↪ Discord: GabrielaTravels#0104
↪ Facebook: https://www.facebook.com/gabrielaistraveling/
↪ Twitter: https://twitter.com/GabrielaTravels

Click on the banner above for more details

---
---