West Side Story: Review [ENG/ESP]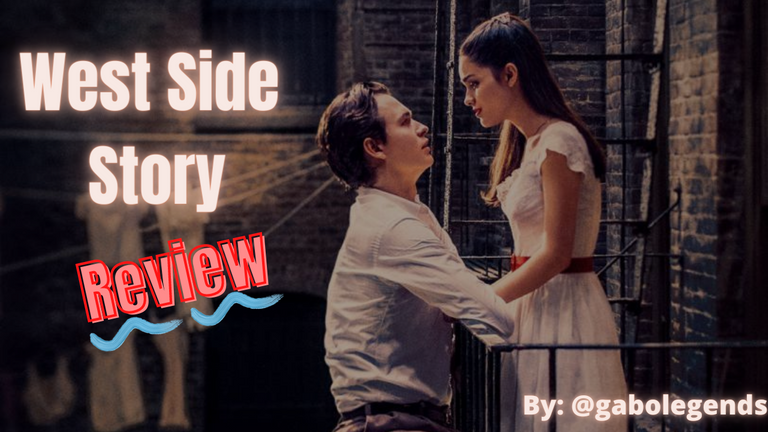 Image taken from Sensacine and edited with Canvas - Imagen tomada de Sensacine y editada con Canvas
The Oscars are right around the corner, so I've stepped up my movie days to do my screenings before the winners are revealed at the March 22 ceremony. I had already heard about the "important" presence of the remake with which Steven Spielberg achieved 7 nominations. The film, titled West Side Story, is another musical that aims to make history, again; and I say it again because the original feature film by Robert Wise & Jerome Robbins (released in 1961) won 10 Academy Awards. They were other times; the vision of that cinematographic work, titled with the same name, touched on racism with a more burlesque touch. What has Spielberg done to renew one of the best film classics? He is a genius; not for nothing he is one of my favorite directors.
Both the 1961 film and this new adaptation converge on the musical by Leonard Bernstien & Stephen Sondheim, great Broadway influencers who modernize the vision of Shakespeare with an embalmed piece of conflicts between races and cultures. On one side of the ring the fire of Latinos, and on the other the intolerance of "white" Americans. Of course, Spielberg did not waste his time relating a premise as seen as frequent. Unlike the original piece and the previous screen adaptation, this The West Side Story shows the consequences of hate with a light touch of reality: A tragic love torn between a stupid conflict, but ultimately dangerous.
Los premios Òscar están a la vuelta de la esquina, por ello he intensificado mis días de películas para hacer mis proyecciones antes de que los ganadores se revelen en la ceremonia del 22 de marzo. Ya había oído hablar sobre la "importante" presencia del remake con el que Steven Spielberg logró 7 nominaciones. El film, titulado West Side Story, es otro musical que pretende hacer historia, otra vez; y digo otra vez porque el largometraje original de Robert Wise & Jerome Robbins (estrenado en 1961) se consagró con 10 estatuillas de la academia. Eran otras épocas; la visión de aquella obra cinematográfica, titulada con el mismo nombre, tocaba el racismo con un toque más burlesco. ¿Qué ha hecho Spielberg para renovar uno de los mejores clásicos del cine? Es un genio; no por nada es uno de mis directores favoritos.

Tanto el film de 1961 como esta nueva adaptación convergen del musical de Leonard Bernstien & Stephen Sondheim, grandes influyentes de Broadway que modernizan la visión de Shakespeare con una pieza embalsamada de conflictos entre razas y culturas. De un lado del ring el fuego de los latinos, y por el otro la intolerancia de los americanos "blancos". Claro que Spielberg no perdió su tiempo relatando una premisa tan vista como frecuente. A diferencia de la pieza original y la anterior adaptación en la pantalla, este The West Side Story muestra las consecuencias del odio con un ligero pincelado realista: Un amor trágico debatido entre un conflicto estúpido, pero al fin de cuentas peligroso.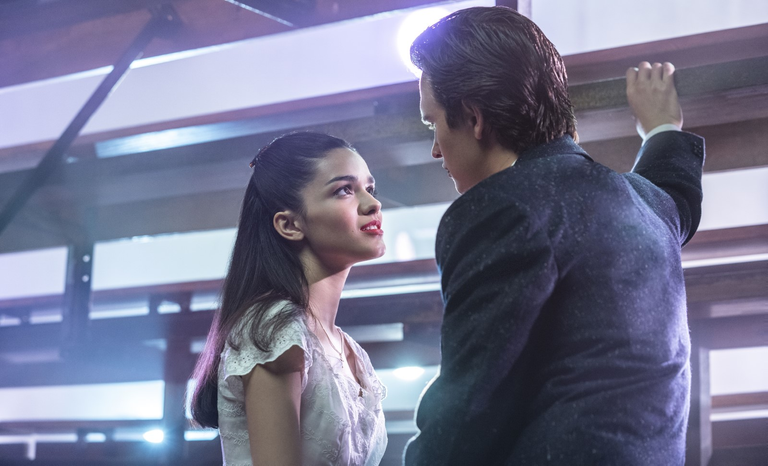 Image taken from Sensacine - Imagen tomada de Sensacine
Romeo and Juliet, that bittersweet couple, revives in the best New York style. Tony and Maria fall in love at first sight, but prejudice abounds between their relationship. Both belong to conflicting cultures: Americans vs. Puerto Ricans. Immigration is the backdrop, racism the stage, romance the applause. Songs here and there, with street melodies and fast-paced threats. The result of so many mixtures hatches in an ingenious and exciting film. A work worthy of Spielberg, but unfortunately, indifferent to the audience.
When the art is imposed, the box office does not matter, or at least that is what the skeptics believe. For my part I can say that Spielberg's film is worth every penny. Perhaps the monotony of musicals does not enchant everyone, however, some manage to surprise you. The West Side Story seemed to me a little more crazy than Tick, Tick, Boom!, although after all they are two different films. Tony Kushner is the screenwriter behind the scenes; part of the cinematographic success is due to him. Not all Remakes manage to be applauded by the most demanding critics in Hollywood. This film, however, hallucinated them. But why? here are some curious facts:
Romeo y Julieta, aquella pareja agridulce, revive al mejor estilo Neoyorquino. Tony y María se enamoran a primera vista, pero entre su relación abundan los prejuicios. Ambos pertenecen a culturas en conflicto: los americanos vs los puertorriqueños. La inmigración es el telón de fondo, el racismo el escenario, el romance los aplausos. Cantos por aquí y por allá, con melodías callejeras y amenazas trepidantes. El resultado de tantas mezclas eclosiona en un film ingenioso y apasionante. Una obra digna de Spielberg, pero lastimosamente, indiferente a las audiencias.

Cuando el arte se impone, la taquilla no importa, o al menos eso es lo que los escépticos creen. Por mi parte puedo decir que el film de Spielberg vale cada centavo. Quizás la monotonía de los musicales no encanta a todos, no obstante, algunos logran sorprenderte. The West Side Story me pareció un poco más alucínate que Tick, Tick, Boom!, aunque al fin de cuentas son dos largometrajes distintos. Tony Kushner es el guionista tras bastidores; parte del éxito cinematográfico se debe a él. No todos los Remakes logran ser aplaudidos por la crítica más exigente de Hollywood. Éste film, sin embargo, los alucinó. Pero, ¿Por qué? acá unos datos curiosos: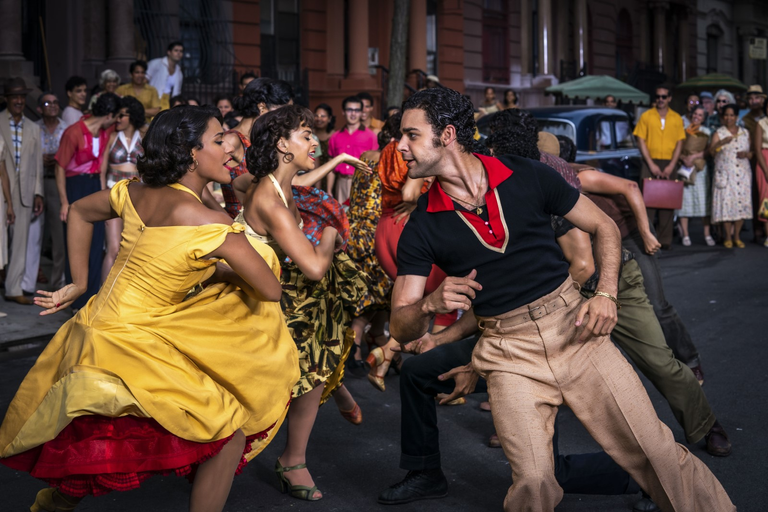 Image taken from Sensacine - Imagen tomada de Sensacine

A love condemned by intolerance.
Un amor condenado por la intolerancia.
María is a young girl who longs to live the American dream: to leave the pedantic New York neighborhood that imprisons her to venture into a dream reality. Her brother Bernardo, on the other hand, wants to see her married to a "Chino" guy, a guy from her neighborhood. That's not the real problem, because more than Maria's refusal of the wedding what infuriates Bernardo is her infatuation with Tony, a member of the Jets gang and therefore a deadly rival. In essence, Maria and Tony get caught up in a gang war. Neither of them want to be involved, they just want to love each other forever. Too bad that the conflict itself drags them into an irreparable tragedy, where not even love is capable of healing the wounds.
María es una jovencita que anhela vivir el sueño americano: salir del pedante barrio Neoyorquino que la encarcela para aventurarse en una realidad de ensueño. Su hermano Bernardo, por otro lado, la quiere ver casada con un fulano "Chino", un tipo desabrido del vecindario. Ese no es el verdadero problema, porque más que la negativa de María por la boda lo que enfurece a Bernardo es su enamoramiento con Tony, un integrante de la pandilla de los Jets y por lo tanto un rival a muerte. En esencia, María y Tony se ven atrapados en una guerra entre pandillas. Ninguno de los dos quieren verse inmiscuidos, solo quieren amarse para siempre. Lástima que el propio conflicto los arrastre a una tragedia irreparable, donde ni si quiera el amor es capaz de subsanar las heridas.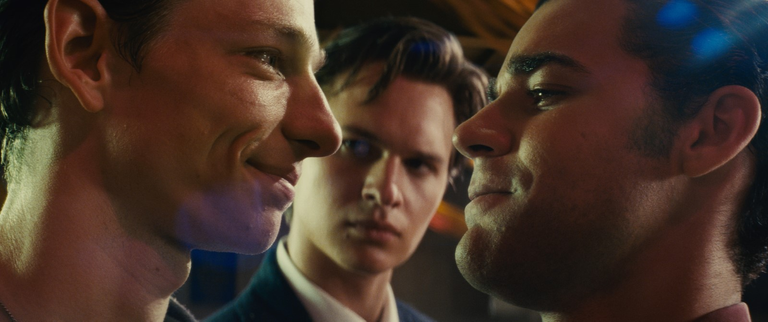 Image taken from Sensacine - Imagen tomada de Sensacine
The premise is picturesque: Latin fire is no longer as equivocal as the 1961 adaptation, but it remains distant nonetheless. Perhaps a director more trained in the complex characteristic that represents the other side of America was needed, even so, the film is solid and much more respectful than its predecessor. Music is the strong touch, even in the darkest moments. West Side Story mixes a lot of romance with tragedy; it is a subtle drama. In the end, the work materializes with a symbolic gesture: this is hate, this is xenophobia; bitter, indifferent, dirty. Only the innocent pay it.
La premisa es pintoresca: el fuego latino ya no tan equívoca como la adaptación de 1961, no obstante sigue siendo lejana. Tal vez se necesitó a un director más amaestrado a la compleja característica que representa el otro lado de América, aun así, el film es sólido y mucho más respetuoso que su antecesor. La música es el toque fuerte, incluso en los momentos más grises. West Side Story mezcla mucho del romance con la tragedia; es un drama sutil. Al final la obra se materializa con un gesto simbólico: así es el odio, así es la xenofobia; amarga, indiferente, sucia. Solo los inocentes la pagan.

Spielberg: another point in your favor
Spielberg: otro punto a tu favor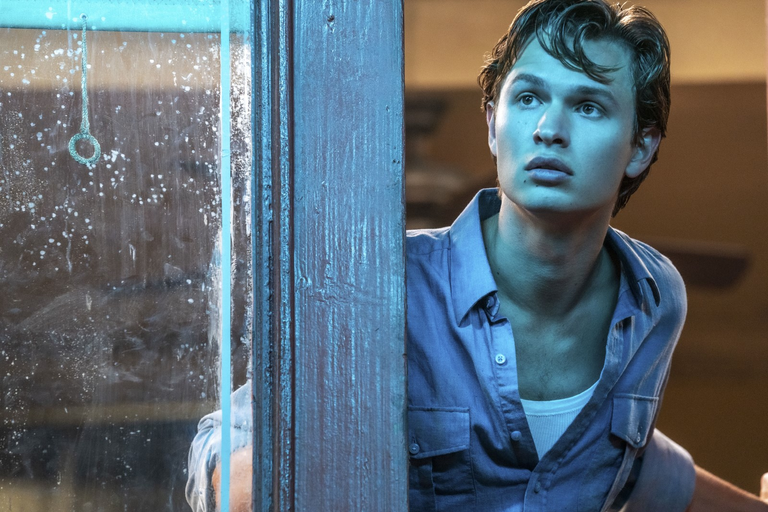 Image taken from Sensacine - Imagen tomada de Sensacine
The film takes us to New York in 1950; Spielberg uses a visual dynamization characteristic of the time: washed images like those springs of color TV adorn the scenes, without a forced need to represent the characteristics of the time. The camera takes the emotional elements of the characters and makes them our muse; As is typical of his wit, Spielberg turns to feelings: our feelings. Perhaps that is what gives strength to his films, especially the latter. I consider him an Einstein of cinema, one that uses aesthetic relativity, beginning with the human trait and culminating with the element that surrounds it.
El film nos lleva al New York de 1950; Spielberg emplea una dinamización visual característica de la época: imágenes lavadas como aquellas primaveras de la Tv a color engalanan las escenas, sin una necesidad forzosa de representar las características de la época. La cámara toma los elementos emocionales de los personajes y los convierte en nuestra musa; como es típico de su ingenio, Spielberg recurre a los sentimientos: nuestros sentimientos. Quizás sea eso lo que brinda vigor a sus filmes, sobre todo a este último. Yo lo considero un Einstein del cine, uno que emplea la relatividad estética, empezando por el rasgo humano y culminando con el elemento que lo rodea.

More cultured characters.
Personajes más culturizados.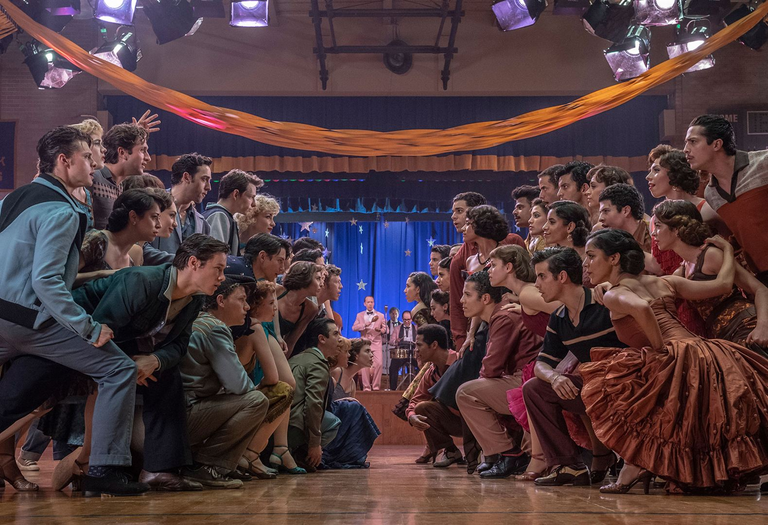 Image taken from Sensacine - Imagen tomada de Sensacine
For the 1961 adaptation, much of the cast was American. This new adaptation, instead, used actors of characteristic races to their characters. There is a more noble approach to the Latin American axis, more victimized to the North American reality. I liked hearing Spanish and English in one feature film, as well as the colorful dances and distinctive accents. But beware! I must admit that some scenes seemed "degrading" to me, a few, of course. I think that, despite the history we have lived through, North Americans continue to have a promiscuous view of Latinos. Obviously it's not Spierlber
Of the outstanding actors, Ansel Elgort returns to the screen for a story of music and gangs. He plays Tony and generally does a good job, I'll admit, maybe the best I've seen after Baby the Apprentice Crime and The Fault in Our Stars. I don't usually watch a lot of his movies. His partner is Rache Zegler, on the other hand, he's more into the theater. She personifies an exciting Maria. That led her to win a Golden Globe for best actress in a musical. Not bad for his first job!
Para la adaptación de 1961, gran parte de elenco era estadounidense. Esta nueva adaptación, en cambio, empleó actores de razas características a sus personajes. Hay un acercamiento más noble al eje latinoamericano, más victimizado a la realidad norteamericana. Me gustó oír el español y el inglés en un solo largometraje, además de los bailes pintorescos y los acentos distintivos. Pero ¡Cuidado! Debo admitir que algunas escenas me parecieron "denigrantes", unas pocas, desde luego. Creo que, muy a pesar de la historia que hemos vivido, los norteamericanos siguen tiendo una visión promiscua sobre los latinos. Obvio que no es culpa de Spierlberg, él hizo lo mejor que pudo. Recuerden: es una adaptación, no una obra original.

De los actores destacados, pues Ansel Elgort vuelve a la pantalla para una historia de músicas y pandillas. Interpreta a Tony y en general hace un buen trabajo, eso lo admito, quizás el mejor que he visto después de Baby el aprendiz del Crimen y Bajo la Misma Estrella. No suelo ver mucha de sus películas. Su pareja es Rache Zegler, por otro lado, es más del teatro. Ella personifica a una María apasionante. Eso la llevó a ganar un Golden Globe como mejor actriz de un musical. ¡Nada mal para ser su primer trabajo!
Finally, there is Rita Moreno, who returns again after the adaptation of 1961 for the role of Valentina, Tony's confidant. Her first performance led her to win an Oscar for best supporting actress, that time she played Anita, now played by Ana DeBose.
Finalmente está Rita Moreno, que vuelve nuevamente tras la adaptación del 1961 para el papel de Valentina, la confidente de Tony. Su primera actuación la llevó a ganar un Oscar como mejor actriz de reparto, aquella vez personificó a Anita, ahora interpretada por Ana DeBose.

Why watch West Side Story?
¿Por qué ver West Side Story?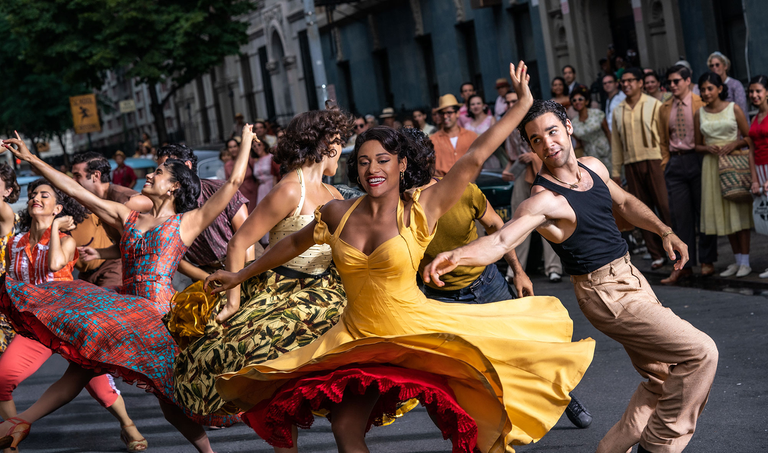 Image taken from Sensacine - Imagen tomada de Sensacine
It's a beautiful movie, no doubt. The gap of broken love affairs is the tragedy of the modern century, isn't it? I am referring to the impossible romances, prevented more by the disagreement of the races than by destiny itself. If you like musical dramas (if you don't too) you must watch West Side Story. Here you will learn that sometimes, to measure the consequences, we must coldly understand the root of our hatred.
Es una película hermosa, sin duda. La brecha de los amoríos rotos es la tragedia del siglo moderno ¿no? Me refiero a los romances imposibles, impedidos más por el desacuerdo de las razas más que por el propio destino. Si te gustan los dramas musicales (si no te gustan también) debes ver West Side Story. Aquí aprenderás que a veces, para medir las consecuencias, debemos entender fríamente la raíz de nuestros odios.

Likelihood of winning an Oscar?
¿Probabilidad de ganar un óscar?
This section is new, at least until the Oscars are over. It's just my stat, maybe others reflect different values. I base myself on the general preparation of the work, with the obvious probability of failure. Even so, it never hurts to place our bets.
Esta sección es nueva, al menos hasta que pasen los Oscars. Es solo mi estadística, quizás otras reflejen valores distintos. Yo me baso en la confección general de la obra, con la obvia probabilidad de falla. Aun así, nunca está de más hacer nuestras apuestas.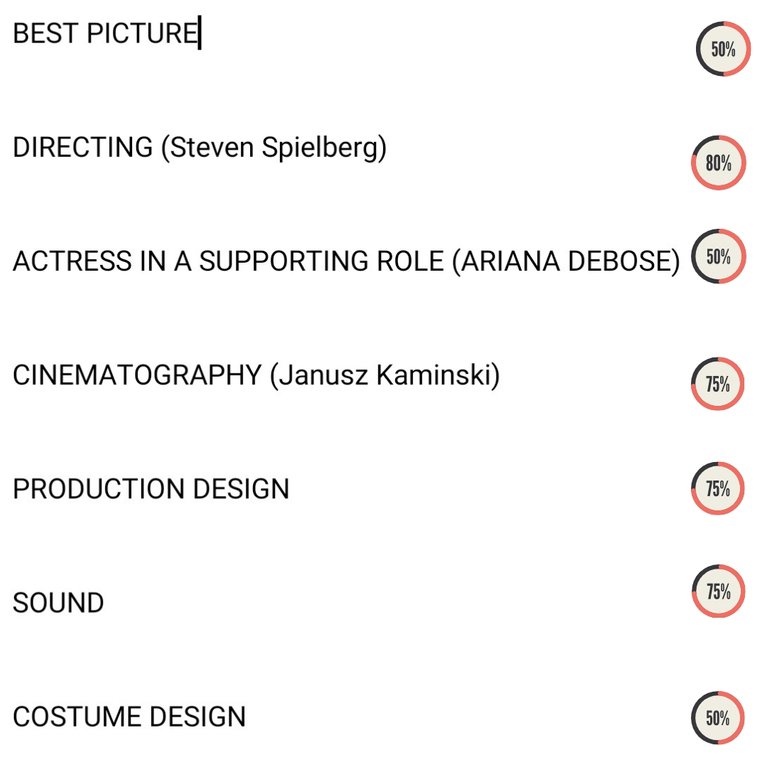 Made in Canva- Hecho en Canva
---

It will be until a next review my dear lovers of the seventh art.
Será hasta una próxima reseña mis queridos amantes del séptimo arte.

West Side Story Oficial Trailer
JoinHive'slargestcinephilecommunity! - ¡Unete a la comunidad de cínefilos más grande de Hive!
---
---
---