Gabo Play Megaman x4 [ENG/ESP]

*****English version*****
Greetings to all, friends of the Hive Gaming community. I'm @GaboAMC2393, although some people around here just call me Gabo. This is the first time I make a post here, so beforehand it's a pleasure to meet you all.
Normally I don't have much free time to play, since I'm almost always working; however, I don't miss the opportunity to play some of the games I like so much. I really like platform games, they are one of my favorites, so today I will tell you about one of those games that I enjoyed a lot when I was just a kid. MegamanX4.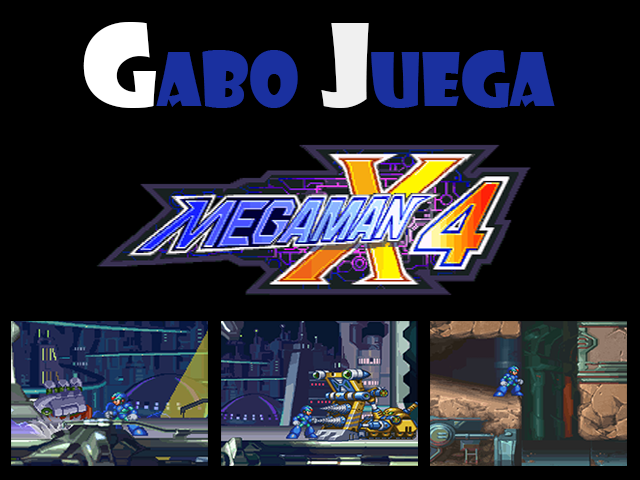 In addition to what I will write in the post, I will leave below a gameplay where I show the two stages of the first level of the game. It's in Spanish, but I hope you all enjoy it.
Gabo Play: Megaman X4
---
▶️ 3Speak
---
See gameplay on Youtube:
---
---
For me, talking about Megaman X is talking about nostalgia, because this was one of the first video games I played when I was a kid. I remember I didn't have a console at home, so I spent practically all day in the arcades, playing with friends and neighbors on the block.
This game is undoubtedly one of the best of its time. Some will disagree, others will agree, but at least, in my opinion, if we compare it to Megaman X5 and X6, Megaman X4 is much better.
Unlike other previous installments, here you have the option to choose which character you will play with throughout the game. You have to choose well, as you won't have the opportunity to change it, as it happens with later releases. I personally enjoy the game more with X than Zero. While Zero is much cooler than X, and gives a plus in difficulty in the game, X is my favorite character between the two. Plus there's the possibility of granting him the Ultimate Armor, which is cool, but that's a topic for another day....
Ok, first level...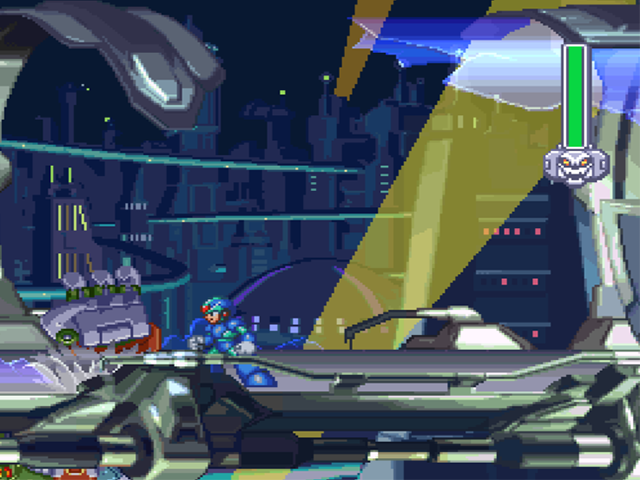 The first level is very simple. It should be, otherwise many would get frustrated trying to learn to control the character among so many difficulties. However, I find it curious that as soon as the game starts, there are all kinds of enemies to defeat, from small robots with peeps, to the typical robots that will appear throughout the saga.
In addition, we meet a boss, a huge dragon that will do a lot of damage if we stay still and do not move. In this game you have to be faster than your enemies, otherwise you will lose life points very quickly. Some enemies are easier to destroy than others and some turn out to be more threatening, but in the end they all give in...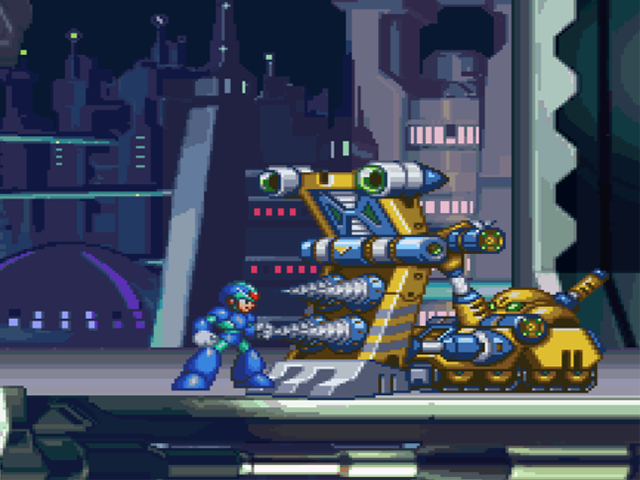 At the end of the first part of this level, we meet a final boss, Dragoon. Very difficult for a first level, so we simply have a dialogue with him, then he leaves.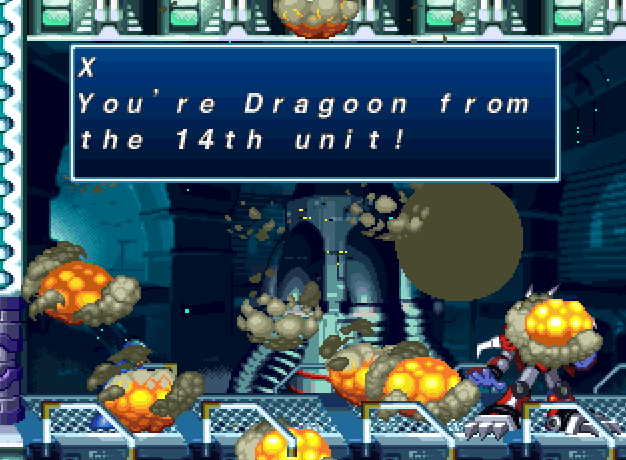 Thus ends this first part and we continue with the second part of the first level. We say goodbye to that clear and technological environment to say hello to a totally destroyed and devastated area.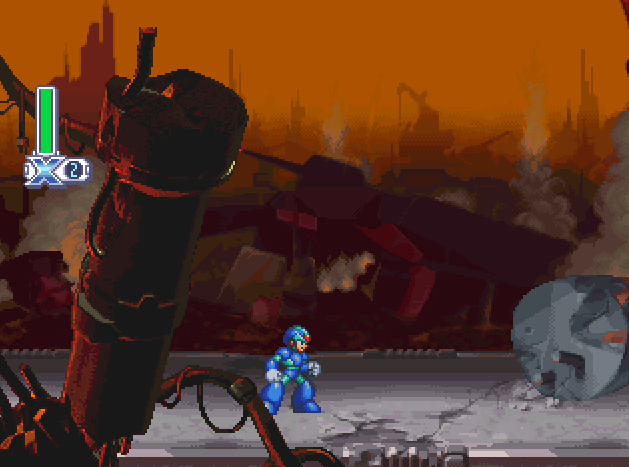 Here we have to jump over obstacles, cliffs. We will also have to evade falling rocks and other types of robots that will try to get rid of us. Be prepared to lose a lot of lives if it's the first time you play this game, because you will find some surprises...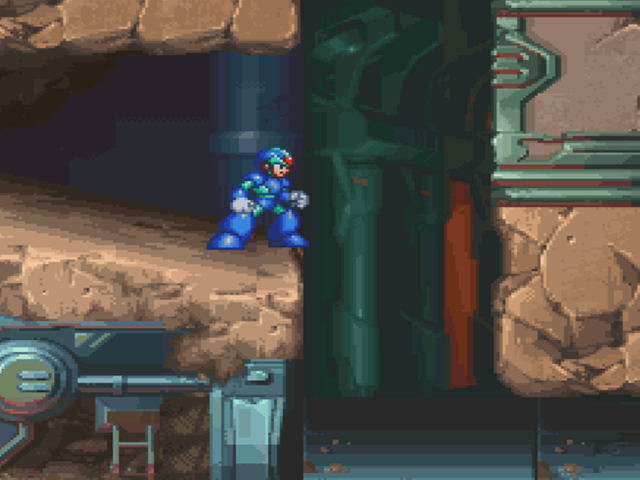 At the end of this part, we find ourselves face to face with the dragon from the beginning. Now we will have to face it, we will not be able to escape anywhere.
Although it looks imposing, it is relatively easy to destroy. Just attack them in the chest again and again, trying to evade their attacks whenever possible.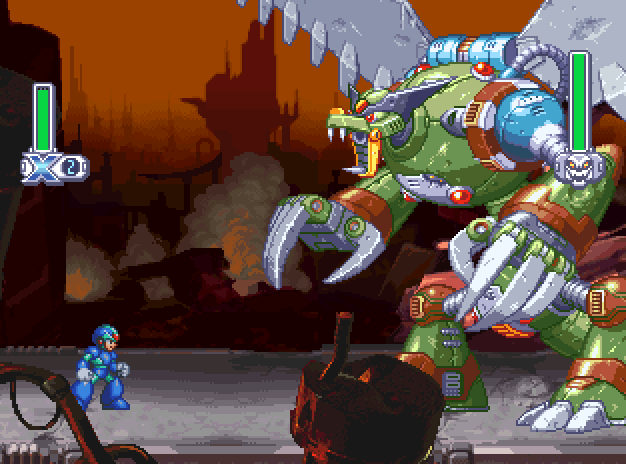 After getting rid of the dragon, we will meet another boss, in this case, the Colonel. With this character we will have more than one encounter in the future. He is certainly difficult to destroy, so we must be very patient when it's our turn to face him...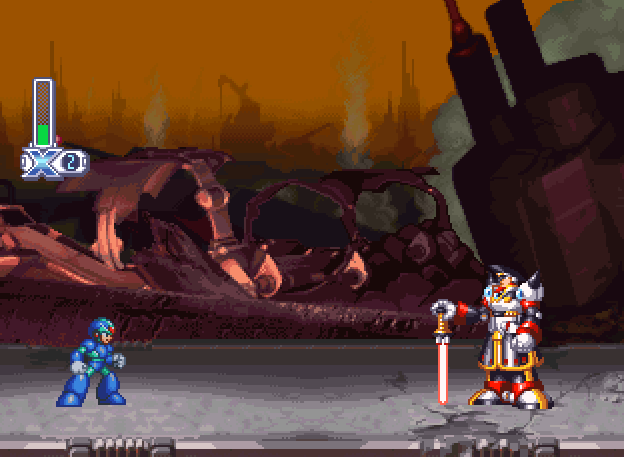 Well, that's how our first level ends, after an exchange of words with the Colonel, who leaves at the end of the dialogues. Later we will have the opportunity to see all the worlds that we will explore in this game, a total of eight that are as colorful as they are difficult. So I look forward to sharing with you my adventure through each of these worlds.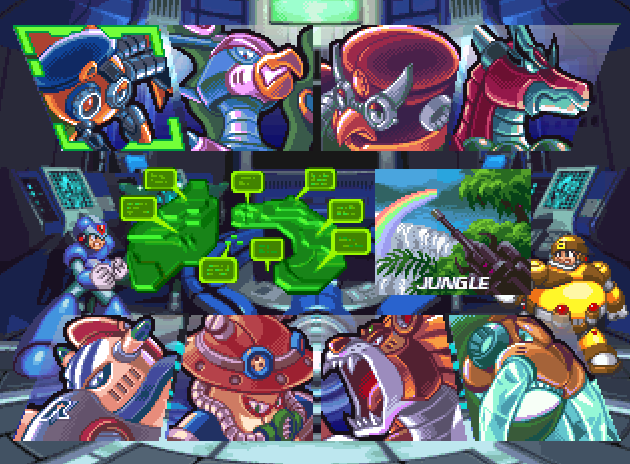 Well friends, this has been all for now. I hope you found the gameplay and my brief description of the game and this first level entertaining, or at least, you enjoyed reading it.
If you like you can leave your opinions in the comments, I will be happy to read them. With nothing more to add, I'll say goodbye then...
See you next time!
---
---
*****Versión en español*****
Saludos a todos, amigos de de la comunidad de Hive Gaming. Soy @GaboAMC2393, aunque algunos por acá simplemente me dicen Gabo. Esta es la primera vez que hago una publicación por acá así que de antemano les comento que es un placer conocerlos a todos.
Normalmente no tengo mucho tiempo libre para jugar, ya que casi siempre ando trabajando; sin embargo, no pierdo la oportunidad de jugar alguno que otro juego de los que tanto me gustan. Me gustan mucho los juegos de plataforma, son unos de mis preferidos, así que hoy les hablaré de uno de esos juegos que disfruté mucho siendo tan solo un muchacho. MegamanX4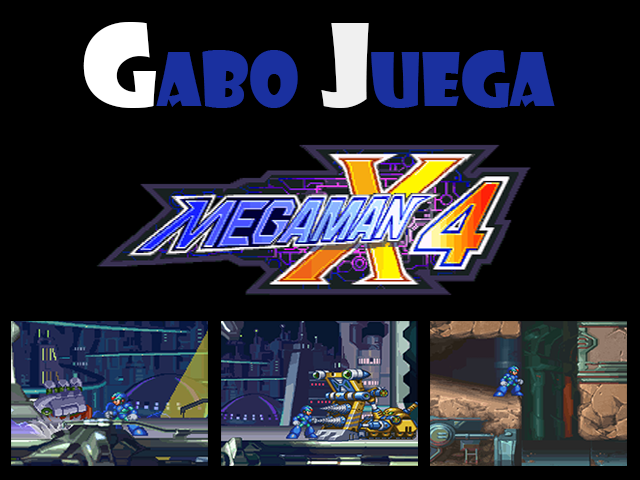 Además de lo que escribiré en el post, dejaré a continuación un gameplay en donde muestro las dos etapas del primer nivel del juego. Está en español, pero espero que todos lo disfruten.
Gabo Juega: Megaman X4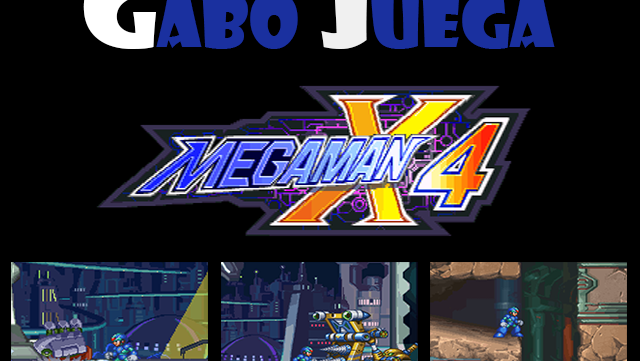 ---
▶️ 3Speak
---
Ver gameplay en Youtube:
---
---
Para mi, hablar de Megaman X es hablar de nostalgia, porque este fue uno de los primeros videojuegos que jugué cuando era niño. Recuerdo que no tenía una consola en casa, así que me la pasaba prácticamente todo el día en las salas de videojuegos, jugando con amigos y vecinos de la cuadra.
Este juego es sin duda uno de los mejores de su época. Habrá quien no esté de acuerdo, otros sí lo estarán, pero al menos, en mi opinión, si lo comparamos con Megaman X5 y X6, Megaman X4 es mucho mejor.
A diferencia de otras entregas anteriores, aquí tienes la opción de elegir con qué personaje jugarás durante todo el juego. Hay que elegir bien, ya que no tendrás la oportunidad de cambiarlo, tal como ocurre con entregas posteriores. Yo, personalmente, disfruto más el juego con X que con Zero. Si bien Zero es mucho más genial que X, y da un plus en dificultad en el juego, X es mi personaje favorito entre los dos. Además de que existe la posibilidad de otorgarle la Ultimate Armor, la cual es genial, pero eso es tema para otro día...
Bien, primer nivel...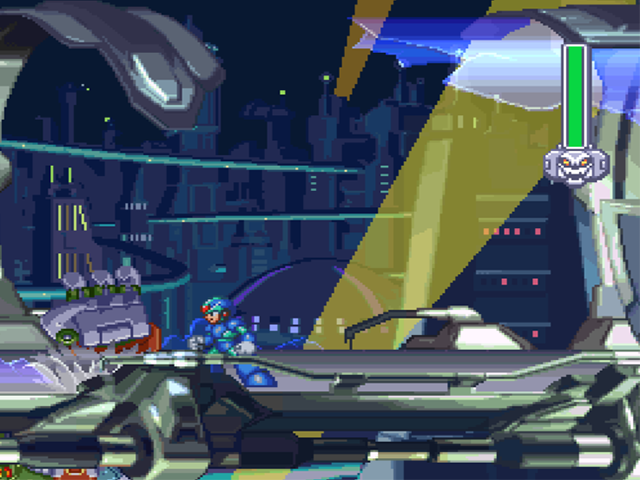 El primer nivel es muy sencillo. Debe serlo, de lo contrario muchos se frustrarían intentando aprender a controlar al personaje entre tantas dificultades. Sin embargo, me parece curioso que apenas comenzar el juego ya aparecen todo tipo de enemigos a los cuales derrotar, desde los pequeños robots con pías, hasta los típicos robots que aparecerán durante toda la saga.
Además, nos encontramos de una vez con un jefe, un enorme dragón que nos hará mucho daño si nos quedamos quietos y no nos movemos. En este juego tienes que ser más rápido que tus enemigos, sino perderás puntos de vida muy rápido. Algunos enemigos son más fáciles de destruir que otros y algunos resultan ser más amenazantes, pero al final todos terminan cediendo...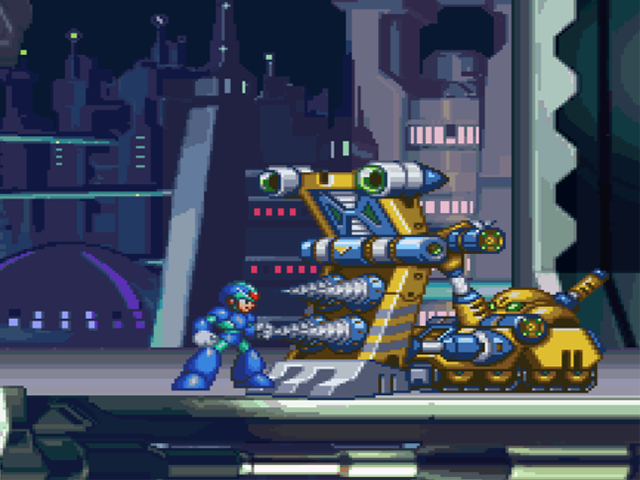 Al final de la primera parte de este nivel, nos encontramos con un jefe final, Dragoon. Muy difícil para un primer nivel, así que simplemente tenemos un diálogo con él, luego se va.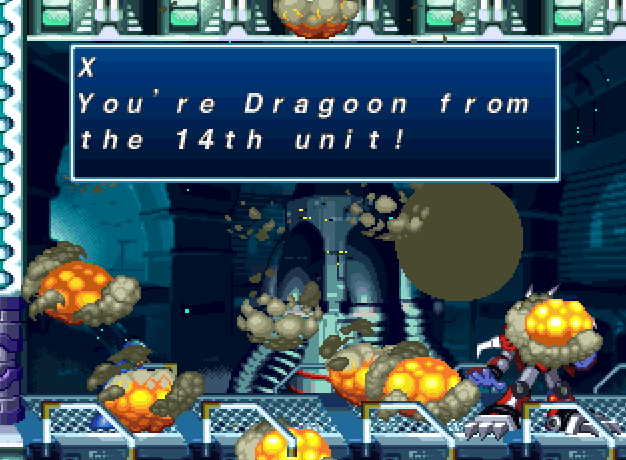 Así termina esta primera parte y seguimos con la segunda parte del primer nivel. Decimos adiós a ese ambiente claro y tecnológico para decir hola a un área totalmente destruida y devastada.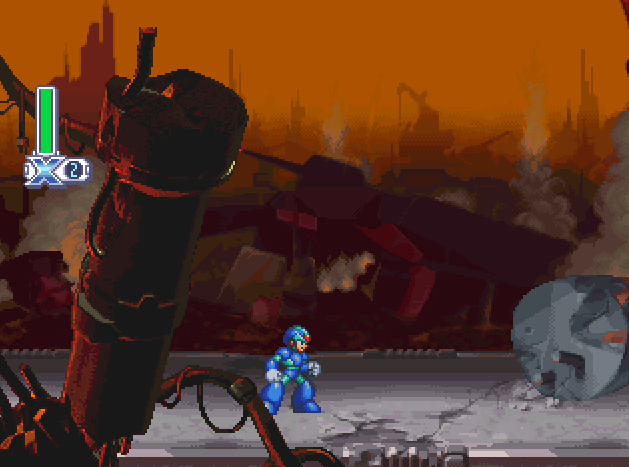 Aquí hay que saltar obstáculos, acantilados. También tendremos que evadir rocas que caen y otros tipos de robots que intentarán deshacerse de nosotros. Hay que estar preparados a perder muchas vidas si es la primera vez que juegas este juego, pues alguna sorpresa te encontrarás...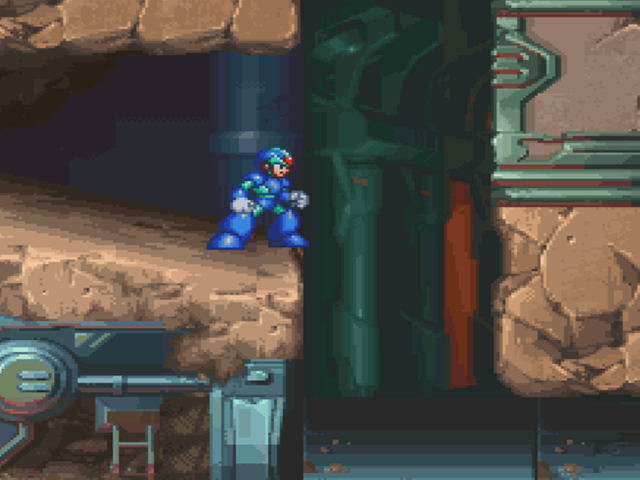 Al final de esta parte, nos encontramos frente a frente con el dragón del principio. Ahora tendremos que hacerle frente, no podremos escapar a ningún lado.
Aunque parece imponente, es relativamente fácil de destruir. Solo hay que atacarlos en el pecho una y otra vez, tratando de evadir sus ataques siempre que sea posible.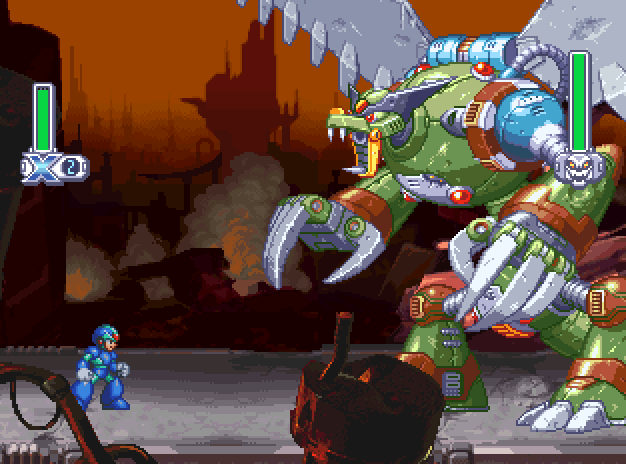 Tras deshacernos del dragón, nos encontraremos con otro jefe, en este caso, el Coronel. Con este personaje tendremos más de un encuentro en el futuro. Ciertamente es difícil de destruir, así que hay que tener mucha paciencia cuando nos toque enfrentarlo...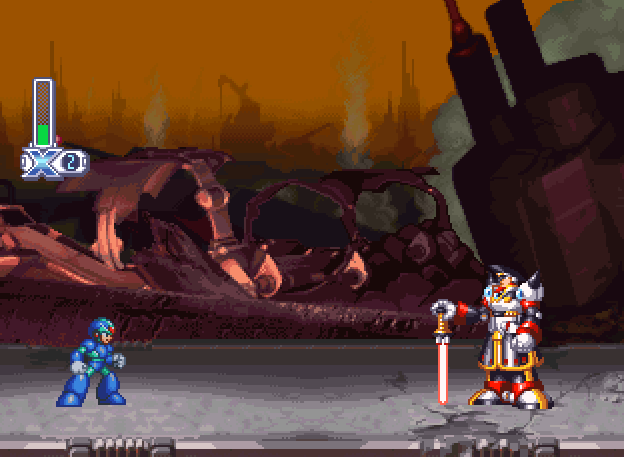 Bien, así termina nuestro primer nivel, tras un intercambio de palabras con el Coronel, quien se retira al terminar los diálogos. Posteriormente tendremos la oportunidad de ver todos los mundos que exploraremos en este juego, un total de ocho que son tan coloridos como difíciles. Así que espero poder compartir con ustedes mi aventura por cada uno de estos mundos.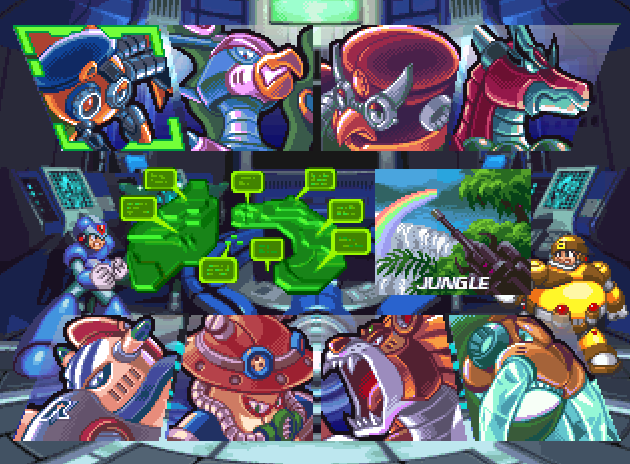 Bien amigos, este ha sido todo por ahora. Espero que el gameplay y mi breve descripción del juego y de este primer nivel les hayan parecido entretenido, o cuando menos, hayan disfrutado un poco de su su lectura.
Si gustan pueden dejar sus opiniones en los comentarios, estaré encantado de leerlos. Sin más que agregar, me despido entonces...
¡Hasta la próxima!
---
---

Últimos tres post/Last three posts:
Weekend of seeds, painting and drawing
My second Power Up Day: September 2021 #HivePUD
Hawk-Wes Sculpture




---
---