The Big House Plant - And The Journey
Hello Everyone,
On October 18th 2019,
I posted about a mystery plant, and my friend @owasco was able to easily identify what it is, a philodendron.
Let's have a look at the beginning stages of this plants life: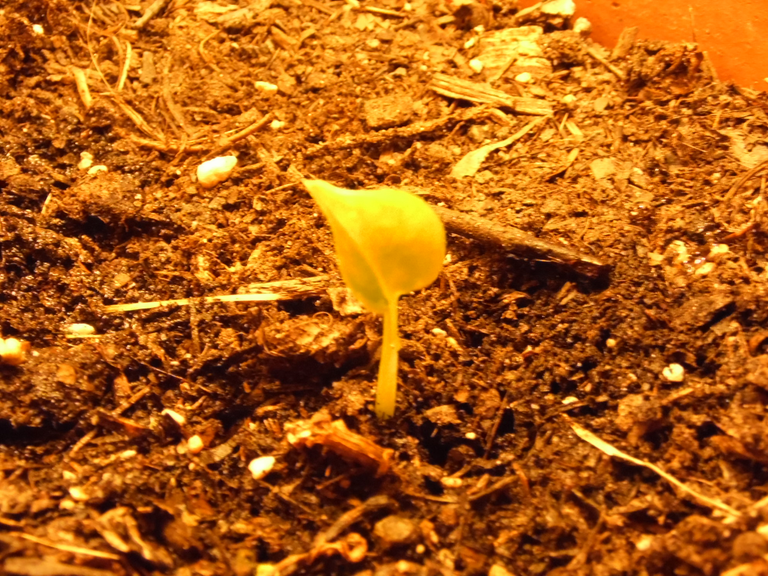 ---
This was a total mystery.
A downstairs neighbor, an old lady who I had never met passed away and left a pot of soil behind. Her family never took it, and it sat outside for weeks before I determined no one was going to claim it. (new people were already moving in.)
It was a really nice ceramic pot, and the pot is all I wanted to obtain.
I had no knowledge of any plant(s) to come.
It sat in my apartment for weeks after that with no water, and then this single leaf sprouted mysteriously, and I felt a nurturing attachment to it immediately.
What does this plant look like today?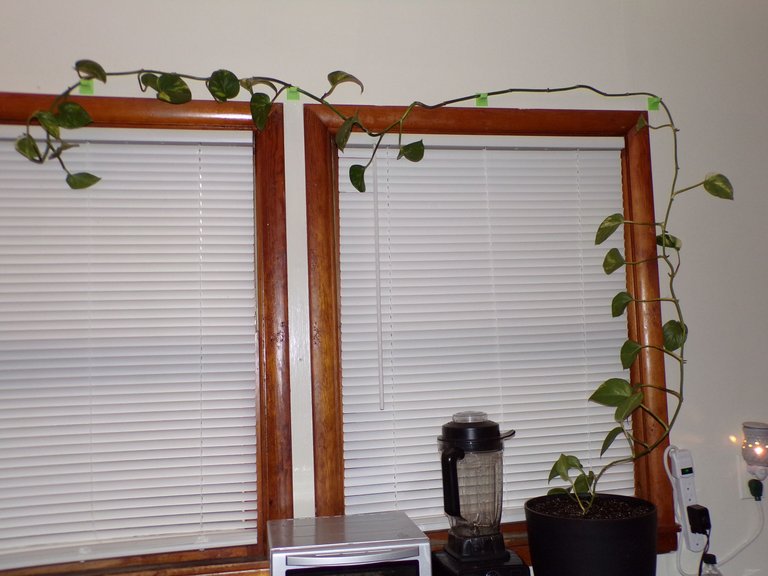 ---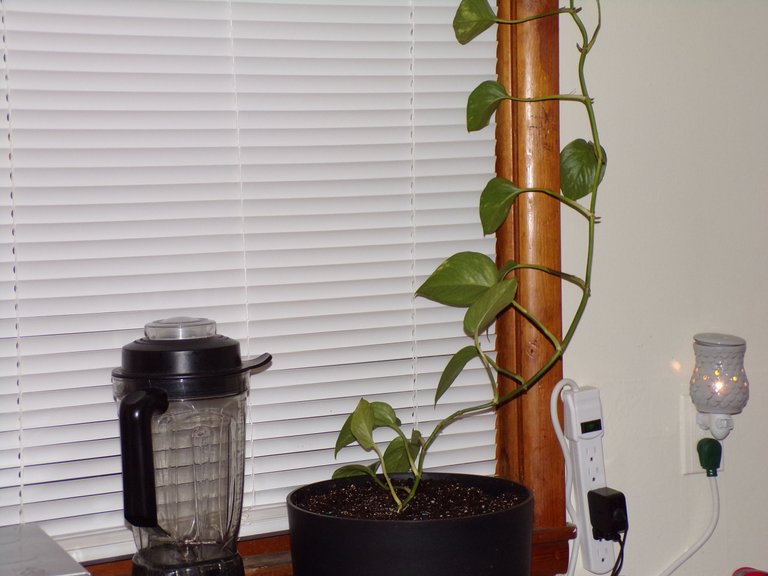 ---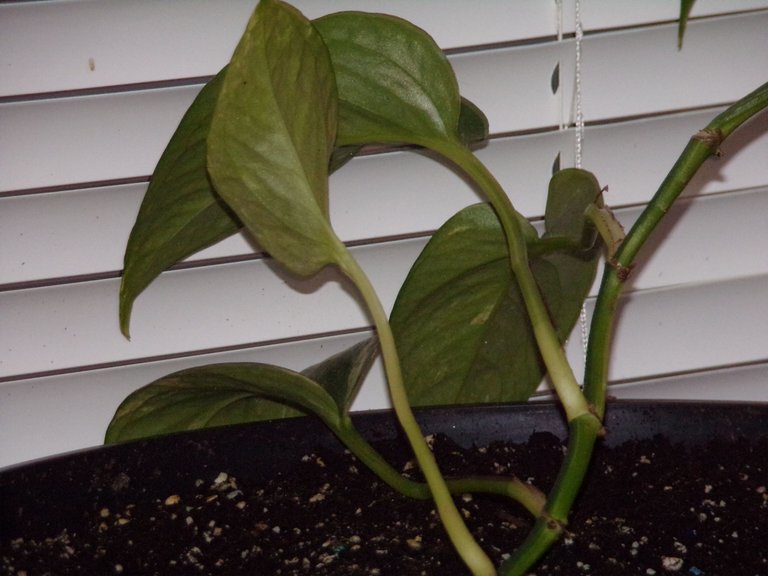 ---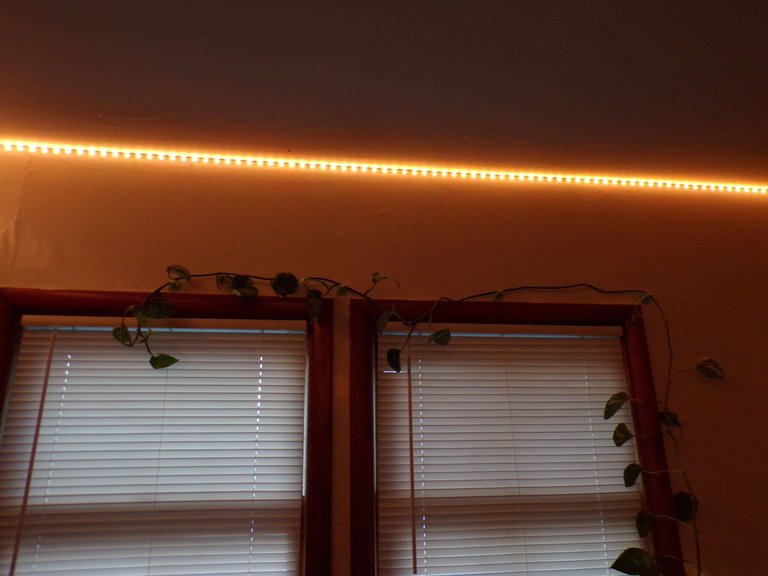 ---
It is the biggest house plant I've ever shared space with, and was only repotted about 1 month ago with ample room for root growth.
I find it baffling that I have had no pest invasions, no nutrient deficiencies, no root problems, no watering problems. This plant thrives indoors and can go pretty long periods without water. I only water it about 1 time per month.
Let's talk about those little green hooks.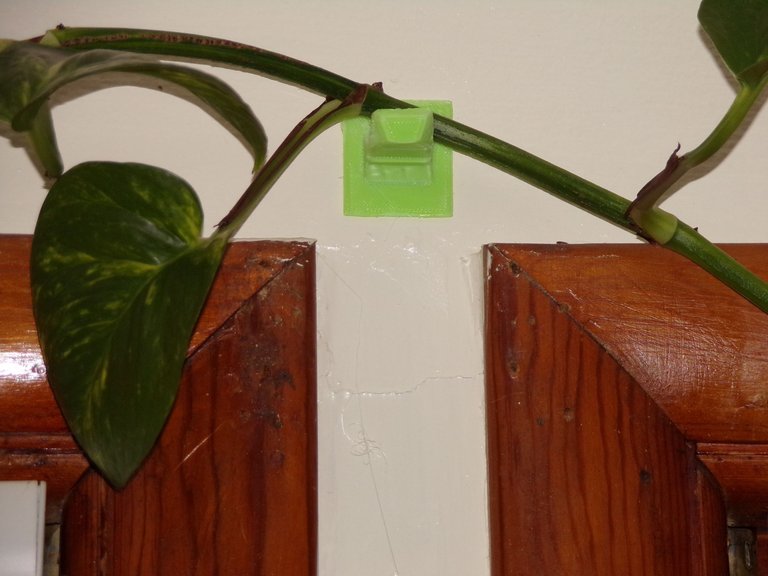 ---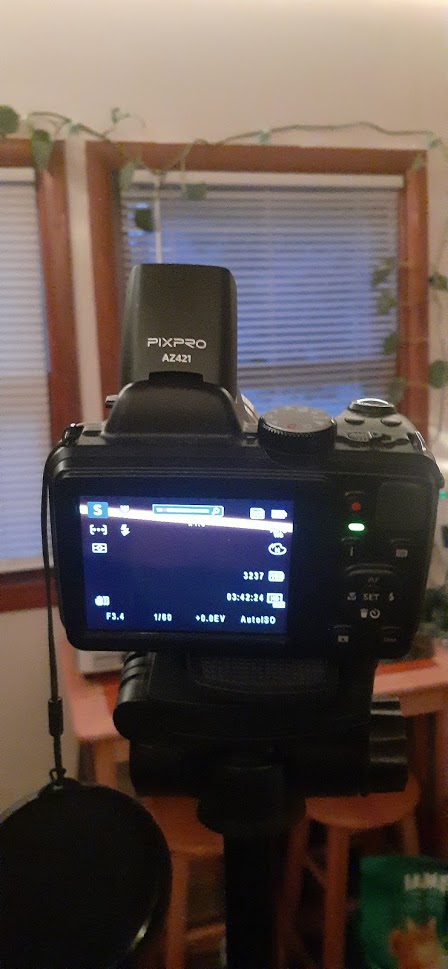 ---
Yes these little 3D printed hooks.
I'm not sure how many people here know that I am @print3dpro but yes that is me, a blog that I recently started before deciding to post on my main account again.
I will not share detailed 3D printing posts on this blog, but there will be associations between my gardening and hobby posts with the 3D printing.
Gardening is not the only plans I have for the 3D printing either, I want to 3D print my own computer cases, Pi Cases, Arduino Cases, Server racks, E-bike accessories, and the list goes on and on... oh yeah I have plans :P
---
The Journey
When I started blogging, (how long ago?)

I was battling homelessness, addiction, and mental health problems.
I used blogging as an expressive outlet to help keep me strong through those struggles.
Not only did this turn out to be a successful endeavor, it also helped me get to the point I'm at now.
What point might that be?
Certainly not a point where I can say everything is perfect, and I still suffer battle through some of these problems, but my life is way better today because of choosing to blog.
Why did I stop blogging, what did I do in the mean time, and why am I now back?
There's a bit to cover here so I will just keep it relatively brief.
I stopped blogging for a couple of reasons. I didn't cope well with the migration to Hive. I had an attachment to Steem, and the political aspects of it stressed me out to a level that I cannot describe. Avoidance to the situation and continuance of my posting on Steem became my choice.
The other reason was because of some people who had issues with me and I had issues with them, those issues became pretty personal and I did not want to share space with them again.
I have chosen to forgive the individuals that I had issues with and realized that to carry resentment will only serve to hurt myself.
Whether or not they share this sentiment is of little concern to me, but for the sake of their own mental health and progression through life, I genuinely hope they see things this way as well.
---
I posted on Steem for a short while after but then started having some life issues again, relapses with alcohol, depression, anxiety, paranoia, and just decided that blogging was no longer good for me.
I took the bulk of my crypto earnings from blogging and went into the Ethereum DeFi space.
It was a really good choice for me at that time, because I did quite well with DeFi. There was a lot of luck involved, but mostly the space was just popping and as long as I was early in with most projects, I was making sums of crypto that were unimaginable for me at the time.
I realized that things could change with crypto, just as things tend to change with life..
I didn't want to lose the opportunity to supplement my life some and later wish I had chosen to invest in some assets for the future.
So I started blowing my crypto on all kinds of useful things.
I bought:
Tools
Electrical engineering supplies
Arduino boards
Photography gear
New PC
E-bike
New home appliances
Gardening supplies
New clothing
and plenty of other things that I didn't necessarily need, but decided to treat myself, because when I thought about it really hard, this was the first shopping spree I was ever able to go on in my entire life!
I had spent a big chunk of my crypto at this point and DeFi was still treating me really good.
But then things took a turn.. I took some losses, invested in some hardcore liquidity scams, and found myself thinking:
"Well damn, as fast as I made huge gains, huge losses were right around the corner."
This kind of verified my previous thinking about not wanting to miss an opportunity.
And this leads to where I am right now writing this post.
I hope to be an example for those who are struggling through life, as someone who can offer some hope to others.
When I tell you all that I have eaten out of garbage cans and slept under bridges, I don't say it for sympathy, I say it because it might offer hope to someone who is currently eating out of a garbage can or sleeping under a bridge.
There is always hope,
and life doesn't give us the option of giving up , at least it hasn't for me.
I'm back blogging because I believe I have some interesting things to share.
I'm not sure how much extensive writing I will do.
When the urge hits I might make some poetry, take some nature photos, or play some guitar :)
but lately my main things are gardening and technology.
---
I leave it there for now.
I will end this post by showing a before and after photo of my workstation, 100% paid for with crypto.
It all started with this laptop: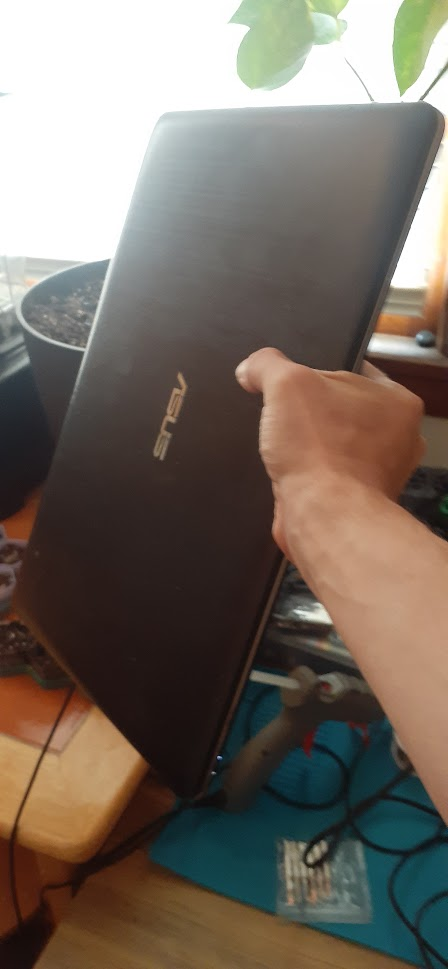 (which I now remote access on my network for small uses)
---
And through a couple years of working on this very slow laptop to earn crypto, my workstation now looks like this: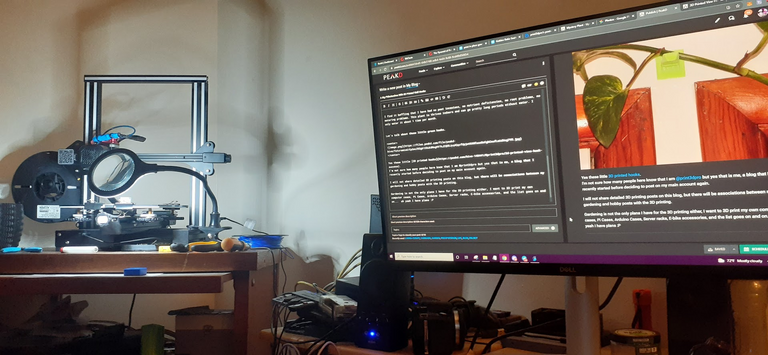 It took effort and an unwillingness to give up,
but it also took support from many of the wonderful people here on this blockchain who believed in me and supported my content with very kind words, motivation when I was feeling down, and different perspectives which helped me identify problematic thinking patterns. (and upvotes too :P)
The biggest thank you is to each and every one of you.
So,

Thank you all, and much love. ❤️

I wouldn't have made it this far without all of you.
The future is bright. 🔆
I'll be along for the ride...
---
---