Survival Of Splassive

Splassive has relaunched and has survived for about 42 days.
Its price has maintained above $2 at the moment. It definitely has a chance to survive if it can continue to gather support from its investors.
The 2% daily reward is definitely an attractive bait. Without price change, it takes 50 days to ROI.
The initiative of Splashpads allows investors to earn higher reward that was intended to help the price of its token.
I must admit that there is still potential for growth for Splassive but it is definitely an extremely high-risk investment.
If you are interested to take a bet on Splassive after its relaunched, you can use the below simple guide that is based on its previous website.
Setup your metamask for AVAX network
Visit https://chainlist.org/ and connect your wallet to Avalanche C-Chain to add Avalanche C-Chain into your metamask.
Do note that you need to send AVAX token to your metamask for gas.
Visit Splassive Website.
https://splassive.com
Get some Splash tokens from 'The Well' which is the internal exchange of the Splassive platform.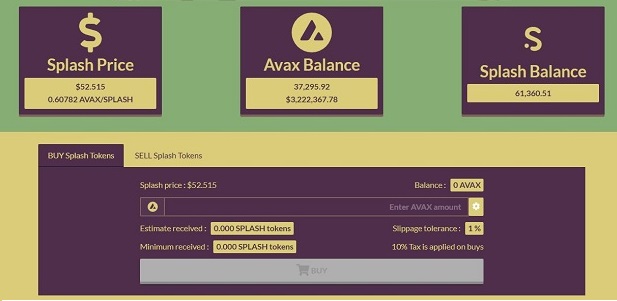 Next head to 'The Tap' which is the staking pool.
Before staking, you need a Wave Starter Address(Like the Buddy Address of Drip).
You can use my Wave Starter Address below.
0xE67ac4D724093FEa5882A5167aA79cEE57aa747b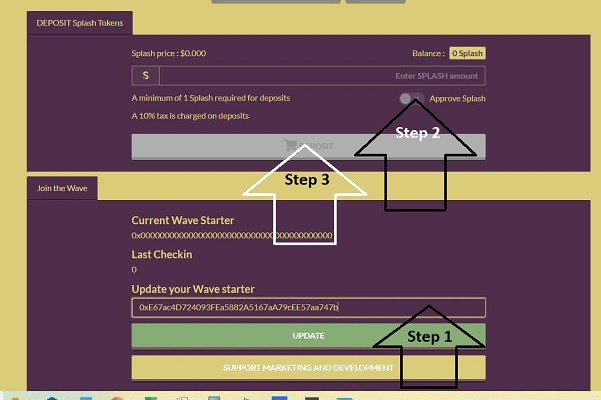 After you have updated the Wave Starter Address, you can approve the amount of tokens that you are going to stake. The last thing to do is the deposit your tokens and start earning 2% daily income. (Do note that there is a 10% deposit tax)
Do remember that it is a high-risk investment.
Thanks for taking time to read my article.
Disclaimer: This is my personal reflection and I am not in any position to instruct anyone what they should do. I am not responsible for any action taken as a result of this post. My post can only be a reference for your further research and growth.
Posted Using LeoFinance Beta
---
---