My Investment In Drip Clone - Splassive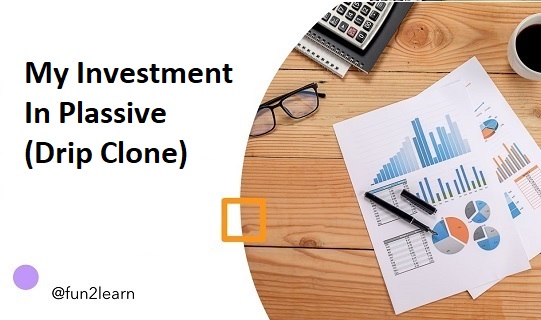 Splassive is an exact clone of Drip but it is running on Avalanche Chain instead of Binance Smart Chain.
It has only around for about 3 days. The price did break more than $30 but it is currently stabilising around $25.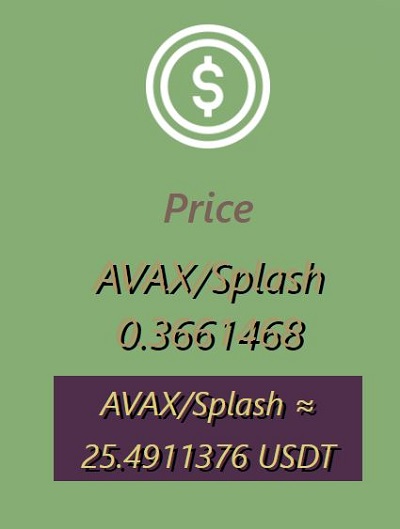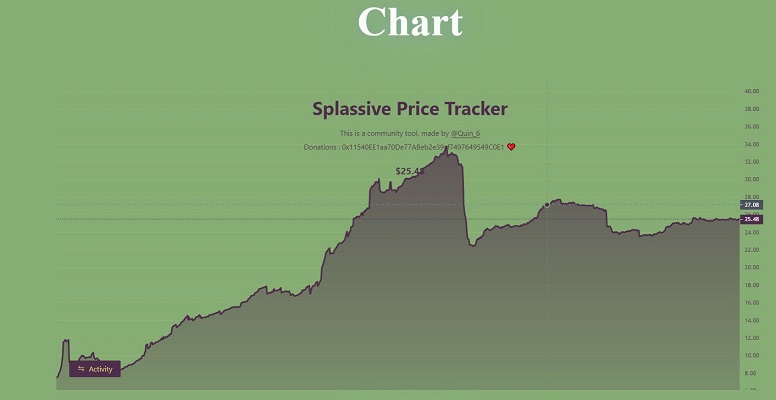 When we compare the current price of Drip and Plassive, they are not really too far away.
Drip token has a current price of $46.49 and it has been heading on the downtrend during this period.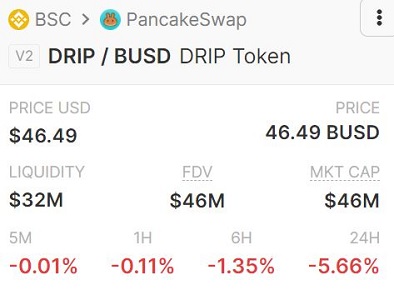 Plassive has come in at a time when Drip seems to be going downward and it did gather a nice support with 4294 number of investors at the point when I was preparing this article.
The number of investors is not even 1% of the population of the Drip community. Thinking on the bright side, it is possible to have Drip investors shifting their attention to Plassive and it seems to have started with lots of Crypto Youtubers promoting it aggressively.
I have invested late in Plassive so I bought the token around $11 but the current price is more than double actually.
I have about 12 tokens with a potential of earning back 44.108 tokens if Splassive can last that long.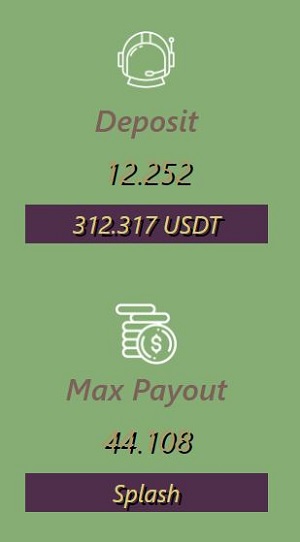 There are many Crypto Youtubers who went in early and got the tokens really cheap. They managed to triple their investment and they are staking in Splassive.
The fact is the moment they stake their tokens in Splassive, they can never take back what they have deposited and they can only rely on the 2% daily payout to gain back their initial investment. It is definitely high risk as what is not in our wallet is not ours anymore.
Some pros and cons from my personal opinion:-
Pros
Potential to grow like Drip. (There is a possibility for investors of Drip to shift over)
It offers 2% daily instead of 1% daily payout
Compounding has 5% Tax instead of 10% Tax for other transactions (This can help to discourage selling and keep the value up)
Heavy Tax on whales' withdrawal
Token is still cheaper than Drip currently so it has potential to grow but no one is certain so it is still a risk.
Cons
Our deposits are locked permanently in the contract.
I am not able to find an audit for its contract.
Selling tokens will incur 10% tax
Sustainability depends on perceptions of investors
No one can tell whether it is another scam
It is a risky investment but there is a high reward especially for early adopters if Splassive can last and it is not a scam.
When the Drip network came, many may have thought it is a scam but many early adopters became millionaires now because of their early entry to Drip.
I have also invested in its Wave token that is required for those who intend to promote Plassive and get referrals.
By holding Wave tokens in our crypto wallet, our address will qualify as a wave starter account.
It is similar to the BR34P token of Drip.
When I compare the price of both tokens, wave token is really dirt cheap.
The current price of Wave token is less than $0.005 and it did hit $0.01 previously.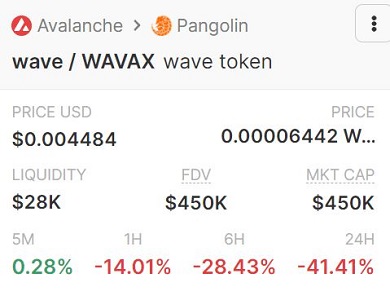 The current price of BR34P token is about $160.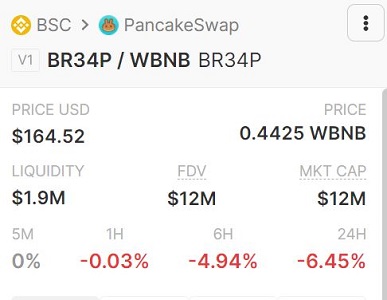 I can imagine if wave token ever hit at least $10, I can really earn huge with a small investment.
By getting 1000 wave tokens will only cost about $5. If it ever hit $10, it would be a cool $10 000 with an initial investment of only $5.
I am currently holding 45 000 wave tokens. I do hope the price can rise like BR34P tokens as it may even make me a millionaire. (This is simply my personal hope so it may not even happen as it is an investment with high risk)
If you are planning to buy some wave, you can head to plassive website and find the buying tab above. It will direct you to Pangolin Exchange to buy the token.
https://splassive.com/

Some simple guide below for those who are interested to get a few tokens to try out this new platform.
Visit Splassive Website.
https://splassive.com
Get some Splash tokens from 'The Well' which is the internal exchange of the Splassive platform.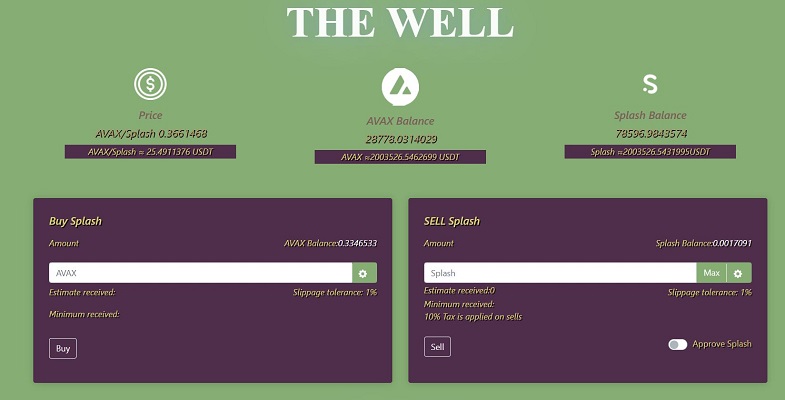 Next head to 'The Tap' which is the staking pool.
Before staking, you need a Wave Starter Address(Like the Buddy Address of Drip).
You can use my Wave Starter Address below.
0xE67ac4D724093FEa5882A5167aA79cEE57aa747b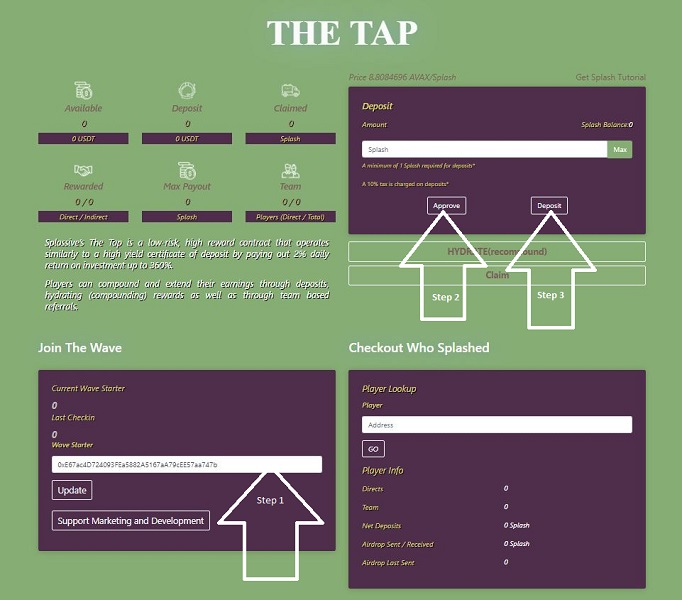 After you have updated the Wave Starter Address, you can approve the amount of tokens that you are going to stake. The last thing to do is the deposit your tokens and start earning 2% daily income. (Do note that there is a 10% deposit tax)
Splassive platform is really new so it is a high-risk program and no one can determine its success.
Most of us can only predict that it may have the potential to grow like Drip especially it is running on AVAX network.
I have only invested a small amount so you should decide whether you are comfortable to take a risk and see whether you can hit a jackpot in this new platform.
Thank you for reading my article and remember to use my wave starter address if you like what I am doing as a little support to my sharing of my personal investment.
Disclaimer: This is my personal reflection and I am not in any position to instruct anyone what they should do. I am not responsible for any action taken as a result of this post. My post can only be a reference for your further research and growth.
Posted Using LeoFinance Beta
---
---