Cicada Theory - Haiku | cathartic seam of verses and choruses that scream with unbound energy and brutal honesty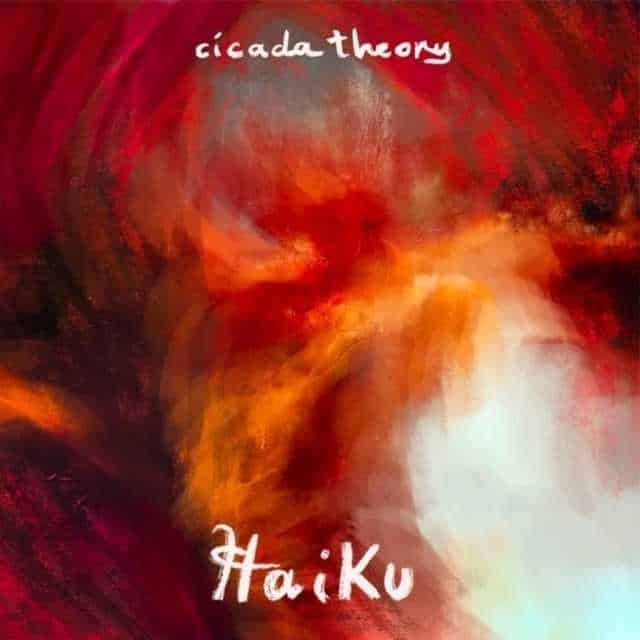 "The meaning of Haiku is kind of difficult to describe," Claire Hamilton says of her brand new single, "because it's my way of trying to explain the experiences I have had during my emotionally abusive upbringing. Generally, the song is about being an adolescent and navigating yourself through life while trying to figure out what is right and what is wrong."
            And explaining all of these very personal experiences is something that Claire does with a rich and, hopefully for her, cathartic seam of verses and choruses that scream with unbound energy and brutal honesty, and that show an immense strength of personal courage. Her story now told through a haunting voice that emerges from the hurt of those abusive years, to deliver each dark and angst-ridden word and colour every auto-biographical line in pained bittersweet tones that echo throughout with deep reminiscences of bands such as The Cranberries, Nirvana and very early R.E.M. albums, like Murmur. Deep and dark feelings of loss, confusion and futility.
"It's basically my effort to try to describe all of these feelings I had, while living a life that was extremely alienated and without any social interaction. I didn't have any outlet for many years," Claire reveals today, "but writing 'Haiku' was my way of coping and learning to grow from all the pain."
Haiku serves as a perfect example of a burgeoning singer's bold and dynamic range: at first quiet, before then the bursting forth, beseeching and bleeding throughout the song, taken from the band's first E.P. Coffee On The Walls, giving it a raw and dangerous edge, to then make it strangely appealing, even on a first, tentative listen, making it assessable, almost "catchy", and, ultimately, deigning it relatable and relevant, hopefully, an inspiration to anyone who may be facing these very same experiences of isolation and confusion now?
"Here, in my prison cell

Pretend, pretending to be.

Here lies the truth,

now forever buried.

Somewhere, faraway, there is life to be found."
Originally from Rockville, Maryland, Claire recently found her place and home in Philadelphia, within a community of what she describes as "other like-minded musicians". While studying classical voice in college, she began making home recordings of cover songs in 2019, before recording her own material in the studio at the end of 2020.
"I started writing the song in 2018," Claire says of Haiku. "My style is heavily influenced by 90s grunge bands. However, The Cranberries are one of my biggest inspirations as well." Discovering the band after singer Dolores O'Riordan passed away, their style and their music affected Claire very deeply.
"Around this time I began writing what became the early guitar parts of Haiku and had a rough idea of a vocal melody," she says. "It took me a while though, to get back to this song," she admits, " but I finally finished it and went to Retro City Studios in Philadelphia to record it."
            So what of the future? What of her hopes for Cicada Theory, currently in the process of recording the remainder of the songs that will feature on Coffee On The Walls?
"I am still in the process of finalising band members to play with," Claire reveals, excited about the journey she is on and of the road that now lies ahead of her.
"Currently, this is a solo project with my friends filling in for shows until I get a more permanent line-up."
Haiku was released on 27th August
Connect with Cicada Theory via
Facebook
Twitter
Instagram
Spotify
---
Posted from my blog with Exxp : https://fortheloveofbands.com/2021/09/01/cicada-theory-haiku/
---
---
---