New World - Open Beta Key (everyone can play)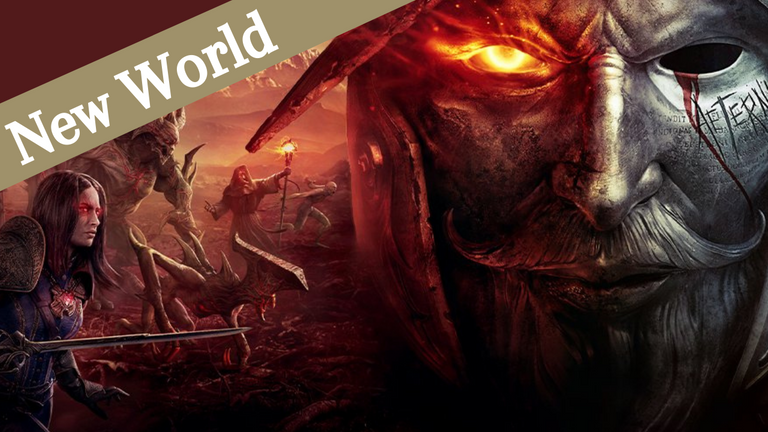 Hey guys,
I just wanted to let you know, that in one hour from now (so 16 p.m. CEST; 11 p.m. EST) the amazon game New World can be played in the open beta.
You don't have to have bought the game in advance, you don't need the key.
All you need to do, is to go to the gaming-platform Steam and create an account. Then, you go on the New World page and scroll down to the open beta button. You will get an Email from Steam to your mail account, you registered with.
And then you go back to the Steam page. There is the "play" button.
Albeit, you have to download 38 gigabyte, but after that, you're all set.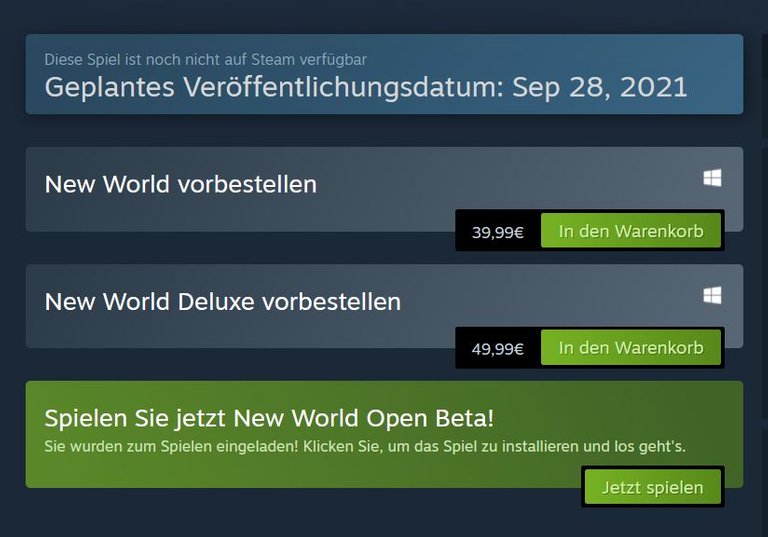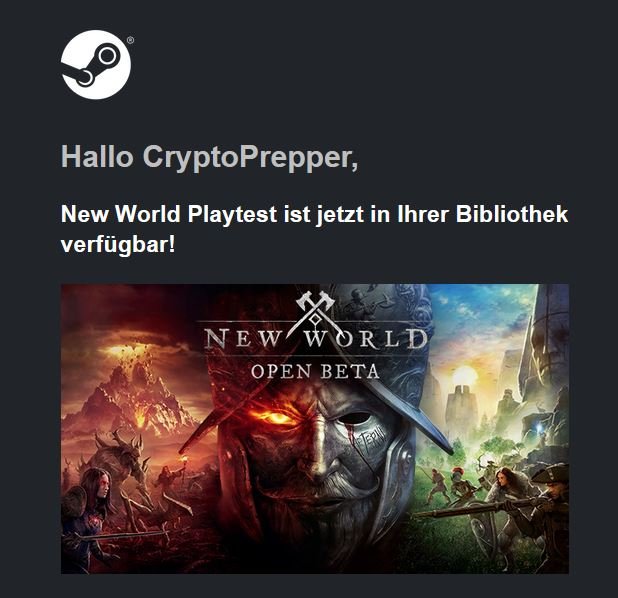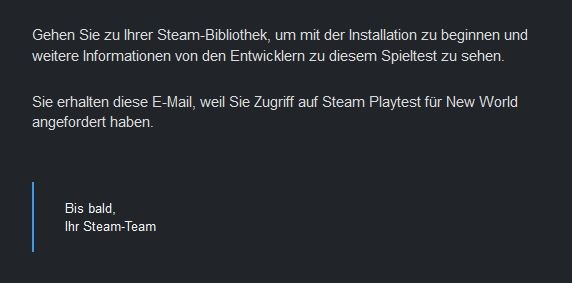 That is the welcome mail with which you're instructed to go to the New World page on Steam and download the game.

---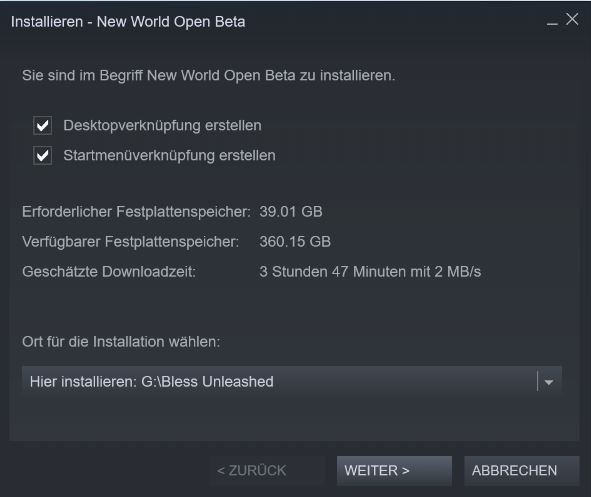 You will be asked to choose a download folder and then it takes about 70-80 minutes to download.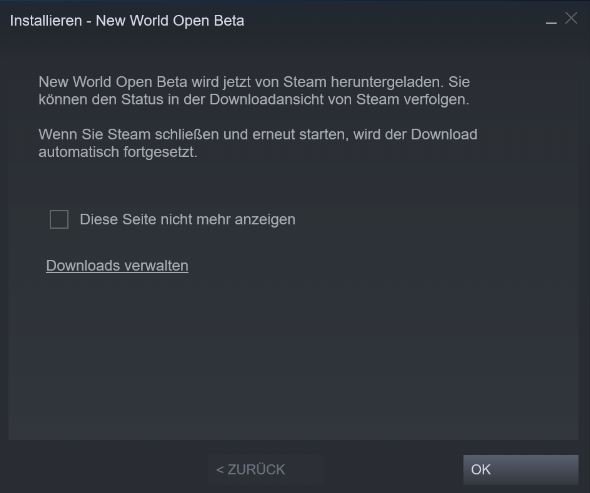 The initial download time is an early estimate. My estimated time was 3 hours and 47 minutes, but it soon adjusted.

---
After that step, you open the game and will be greeted by warnings of seizure disorder. Something, every new game has to do now, I guess.
You click ok and accept the following community guidelines (fair play, no harassment etc.) and you're good to go.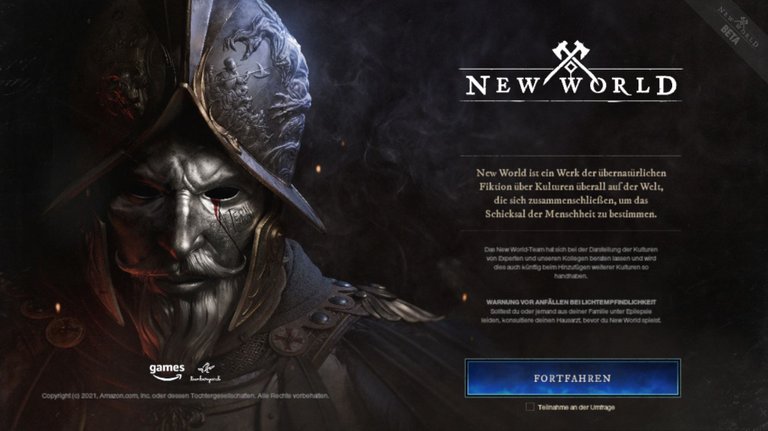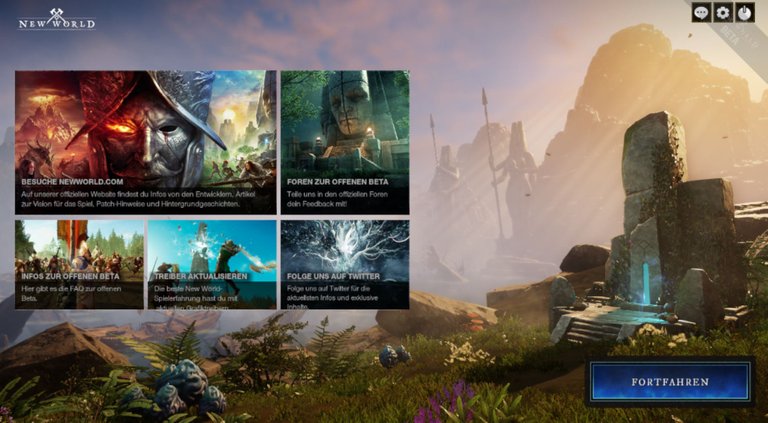 ---
If you're a nerd like me, you will take the first look at settings and keybindings and begin to theorycraft the best combination and timing of keybinds, but I guess, we will figure more out, when we have a few hours of gametime under our belts.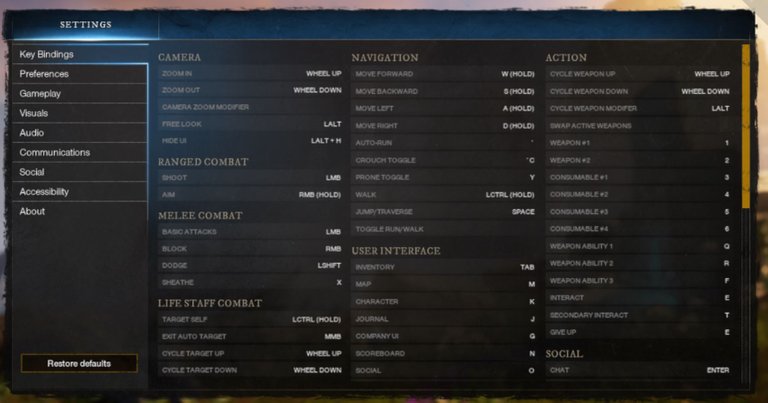 UPDATE
And just now, a few seconds ago, the recommended worlds (servers) were implemented. You now can choose your world.
I'll be on the US East server Valhalla and will be joining the Marauders, if anyone of you wants to connect in the game.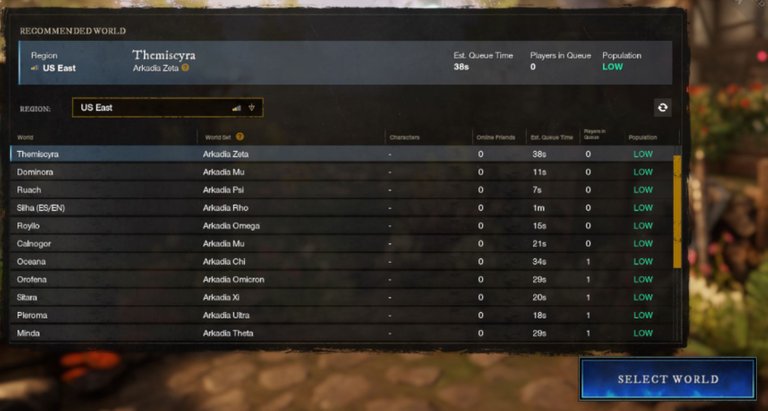 See you in the New World of ... well, New World :o).
---
---