Bitcoin down? - ¿Bitcoin a la baja?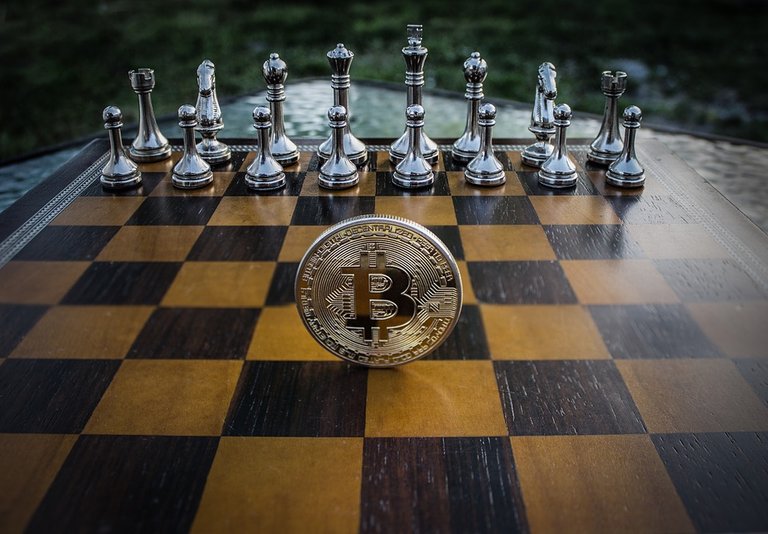 Source
This week's analysis is not as simple as the last few...
This week sellers have reacted strongly to reach the 48.8K level, when the Golden Cross was just beginning to develop, which set off the alarms of many people, but as long as the weekly candle does not close below those 40 and 38K supports we will be in an uptrend.
So we have to be calm for the moment, do not despair and sell. On the contrary, as long as we are between 38K and 42K we are in a zone to buy more (if we can).
In conclusion, this fall is a manipulation and therefore remains in force the Golden Cross (bullish), but watch out for the level of 40 and 38K for the closing of the weekly candle this Sunday at 8 pm, in case of closing below, we will rethink the strategy, we will surely get out of some positions (of those who bought in 38k and 40 only), to maintain liquidity, without losses and to buy lower.
Indicators used: Weekly moving averages of 21 and 50 periods.
************************************
El análisis de esta semana no es tan sencillo como los anteriores...
Esta semana los vendedores han reaccionado con fuerza hasta alcanzar el nivel de los 48,8K, cuando apenas comenzaba a desarrollarse el Golden Cross, lo que hizo saltar las alarmas de muchos, pero mientras la vela semanal no cierre por debajo de esos soportes de 40 y 38K estaremos en tendencia alcista.
Así que hay que estar tranquilos de momento, no desesperar y vender. Al contrario, mientras estemos entre 38K y 42K estamos en zona de comprar más (si podemos).
En conclusión, esta caída es una manipulación y por tanto sigue vigente la Cruz Dorada (alcista), pero ojo con el nivel de 40 y 38K para el cierre de la vela semanal de este domingo a las 20h, en caso de cerrar por debajo, nos replantearemos la estrategia, seguramente saldremos de algunas posiciones (de las que compraron en 38k y 40 solamente), para mantener la liquidez, sin pérdidas y comprar más abajo.
Indicadores utilizados: Medias móviles semanales de 21 y 50 periodos.
---
---