Why Can't I Share My Finance With My Partner 💳💵💲¿Por qué no puedo compartir mis finanzas con mi pareja?💵💲💳ENG/ESP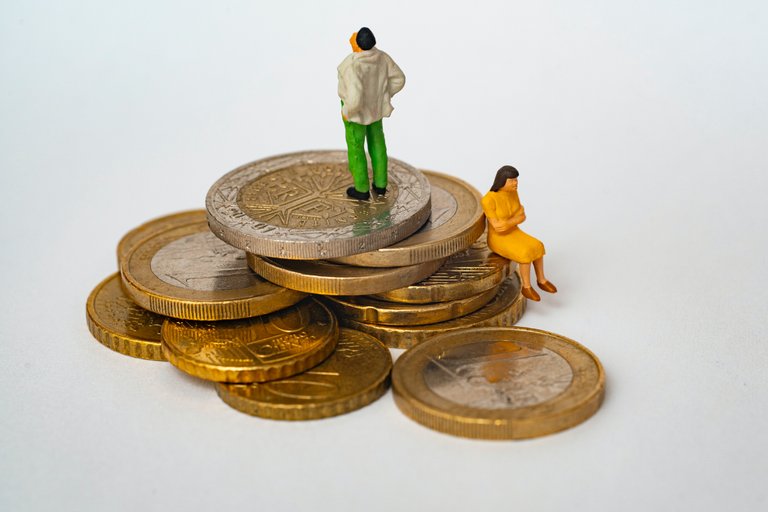 Image by Stern from Unsplash.
It's a quick question, so I am gonna make this simple and swift..
The Amazing truth about this is, keeping your account secret or separate might lead to arguments between you and your spouse. And creating a joint account together might even lead to divorce.
It all depends on what you two agree on. Most couples prefer creating a joint account together than separately, sharing house responsibilities together and not keeping their incomes secret.
Es una pregunta rápida, así que voy a hacer esto simple y rápido..

La increíble verdad sobre esto es que mantener su cuenta en secreto o separada podría llevar a discusiones entre usted y su cónyuge. Y crear una cuenta conjunta juntos podría incluso llevar al divorcio.

Todo depende de lo que acordéis los dos. La mayoría de las parejas prefieren crear una cuenta conjunta que separada, compartir las responsabilidades de la casa juntos y no mantener sus ingresos en secreto.
What people fail to understand is, sharing your finances together when dating is different from sharing it when married. What's the difference?
Dating actually is a process were you get to know your partner before deciding if he'll be suitable for you to spend the rest of your life with, (although most people do mistake dating as something else, to just have fun with the opposite sex, this actually is very common with youths).
Marriage however is a combination of commitment, and union of two people bonded by love to become one. Now since we've gotten that of our chest,
Lo que la gente no entiende es que compartir las finanzas cuando se sale con alguien es diferente a compartirlas cuando se está casado. ¿Cuál es la diferencia?

El noviazgo es un proceso en el que se conoce a la pareja antes de decidir si es adecuada para pasar el resto de la vida (aunque la mayoría de la gente confunde el noviazgo con otra cosa, con divertirse con el sexo opuesto, lo cual es muy común entre los jóvenes).

El matrimonio sin embargo es una combinación de compromiso, y unión de dos personas unidas por el amor para convertirse en uno. Ahora bien, ya que hemos sacado eso de nuestro pecho,
---
How exactly do you avoid money arguments when dating???
¿Cómo se evitan exactamente las discusiones por dinero cuando se sale con alguien?
At the start of a courtship, keeping the amount of finance you both have secret will reduce most money arguments.
Except maybe you decide to move in with your partner, then keeping it secret should be limited, because that's when you both start sharing your household expenses together like rent, bills or groceries ( especially if you're sure you both want to get married).
It wont be fair leaving every expenses for your partner to take care off when staying together, that shows how incompetent you are and not even ready to get married.
Al principio del noviazgo, mantener en secreto la cantidad de finanzas que ambos tienen reducirá la mayoría de las discusiones sobre el dinero.

Salvo que decidas irte a vivir con tu pareja, en ese caso, mantener el secreto debería ser limitado, porque es cuando ambos empezáis a compartir los gastos del hogar como el alquiler, las facturas o la comida (especialmente si estáis seguros de que queréis casaros).

No es justo dejar que tu pareja se encargue de todos los gastos al estar juntos, eso demuestra lo incompetente que eres y que ni siquiera estás preparado para casarte.
No matter how small, assisting each other with the household bills proves how serious you both take your relationship.
But if you're just dating and not living together its best your finance structure is kept private, (reasons being that; you both might take advantage of each others finance when every little details about both income is shared together), with this you can buy each other gifts take each other on a treat, and even assist each other in terms of financial need, if you can
Pero si sólo estáis saliendo y no vivís juntos es mejor que vuestra estructura financiera se mantenga en privado, (las razones son que; ambos podrían aprovecharse de las finanzas del otro cuando se comparten todos los pequeños detalles sobre los ingresos de ambos), con esto podéis compraros regalos el uno al otro, llevaros a un capricho, e incluso ayudaros mutuamente en términos de necesidad financiera, si podéis
---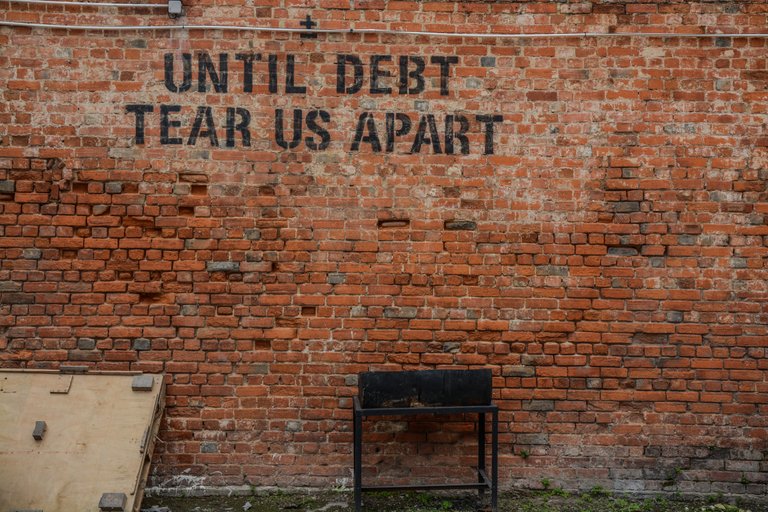 Image by Alice from Unsplash.
Let's take a quick recap shall we? An African woman we'll call Sarah has this joy of telling her boyfriend Jake literally everything about her fiance.
like how much she has left in her account, how much she receives and spends she even gave jake access to her bank details and account.
Although Jake always spends on her when he receives his paycheck, Jake always asks for her assistant each time he has some financial challenges.
Hagamos un rápido recuento, ¿de acuerdo? Una mujer africana a la que llamaremos Sarah tiene la alegría de contarle a su novio Jake literalmente todo sobre su prometido.

Como por ejemplo cuanto tiene en su cuenta, cuanto recibe y gasta incluso le dio a Jake acceso a sus datos bancarios y a su cuenta.

A pesar de que Jake siempre gasta en ella cuando recibe su sueldo, Jake siempre pide su ayuda cada vez que tiene algún problema financiero.
At some instant Sarah would even give Jake her credit card to take some certain amount he needs because both have this love and trust for each other.
Practically it became a habit for Jake to always ask for assistance, and most times he secretly took Sarah's credit card and withdrew a certain amount without her consent. Or he would wire some amount of money from sarah's account to his without asking.
En algún momento, Sarah incluso le daba a Jake su tarjeta de crédito para que sacara cierta cantidad que necesitaba porque ambos se tenían ese amor y confianza.

Prácticamente se convirtió en un hábito para Jake el pedir siempre ayuda, y la mayoría de las veces cogía en secreto la tarjeta de crédito de Sarah y sacaba cierta cantidad sin su consentimiento. O transfería alguna cantidad de dinero de la cuenta de Sarah a la suya sin preguntar
Worst of all he would withdraw more than what Sarah would tell him to collect in her account, whenever he begged for help. And this always brings up lots of arguments and fights that would nearly tire the relationship apart.
Lo peor de todo es que retiraba más de lo que Sarah le decía que recogiera en su cuenta, cada vez que le pedía ayuda. Y esto siempre trae consigo muchas discusiones y peleas que casi cansan la relación.
Sarah was devastated and think of a solution, so she thought of something and took action. She didn't act as though she was the boss or make Jake look like she has more cash than him; she never downcast him or rain insults at him to tell him he is worthless. What did she do?.
Sarah estaba desolada y pensó en una solución, así que pensó en algo y pasó a la acción. No actuó como si fuera la jefa ni hizo ver a Jake que tenía más dinero que él; nunca le rebajó ni le hizo llover insultos para decirle que no valía nada. ¿Qué hizo ella?
She changed all her password to her accounts including her credit card pin, she never stopped assisting him though she just limit it, and stop giving him the privilege to withdraw money from her account or with her credit card.
In other words she made her finance secret in the relationship, they both did, although their relationship has some argument but they hardly fight about money.
Ella cambió todas las contraseñas de sus cuentas, incluyendo el pin de su tarjeta de crédito, nunca dejó de asistirlo aunque sólo lo limitó, y dejó de darle el privilegio de retirar dinero de su cuenta o con su tarjeta de crédito.

En otras palabras, ella hizo que sus finanzas fueran secretas en la relación, ambos lo hicieron, aunque su relación tiene algunas discusiones pero casi no pelean por dinero.
---
The idea of you always showing your partner that you have the money to solve his challenges would make him feel that you will always be there whenever anything bad or not happens.
This in fact won't make him just lazy but it will also reduce his creative ability to look for a solution himself instead of depending on you to solve his money issues let alone take advantage of your financial stability.
La idea de que siempre le muestres a tu pareja que tienes el dinero para resolver sus desafíos le hará sentir que siempre estarás ahí cuando algo malo o no suceda.

Esto, de hecho, no sólo lo hará perezoso, sino que también reducirá su capacidad creativa para buscar una solución por sí mismo en lugar de depender de ti para resolver sus problemas de dinero y, mucho menos, aprovechar tu estabilidad financiera.
Again the disadvantage of you always helping him out is that you will become addicted and can't resist whenever he demands for help, especially if he is always appreciating you then that will create a soft spot for you to love pulling him out of troubles.
Nuevamente la desventaja de que siempre lo ayudes es que te volverás adicto y no podrás resistirte cada vez que te pida ayuda, sobre todo si él siempre te aprecia entonces eso te creará un punto blando para que te encante sacarlo de los problemas.
You should help him out if you can, but don't do it frequently, Sometimes even if you have that specific amount he is asking for,
Its ideable if you let him struggle to solve his challenges by himself, if he then gets stuck that should be when you pull him out at the dime minute, that's the kind of help he values most
Debes ayudarle si puedes, pero no lo hagas con frecuencia, a veces incluso si tienes esa cantidad específica que te pide,

Es ideal si le dejas que se esfuerce por resolver sus retos por sí mismo, si luego se queda atascado debe ser cuando lo sacas en el minuto diez, ese es el tipo de ayuda que más valora
P:s This is applicable for both men and women though it is not guaranteed because every relationship is different, it is just an opinion..
P:s Esto es aplicable tanto para hombres como para mujeres aunque no está garantizado porque cada relación es diferente, es solo una opinión
---
---