Hotline Miami ~ Overdose ~ [ENG|ESP]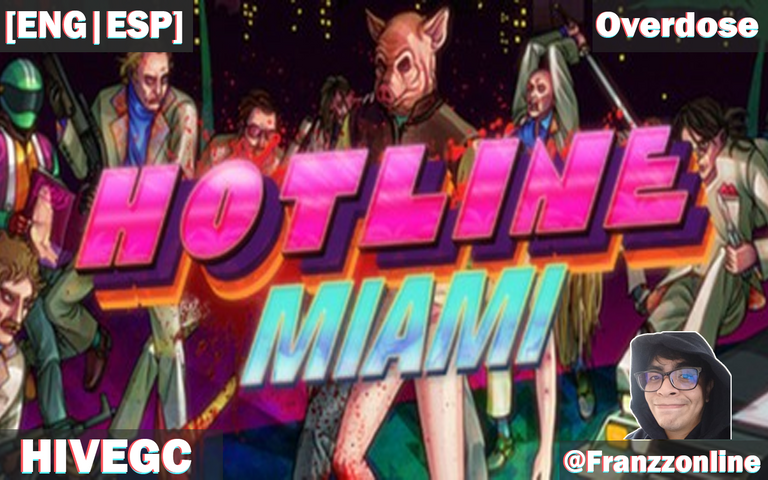 ---
¡Buenas mis panas! ¡Mis hermanos! ¿Cómo están? espero de corazón que muy bien, por fin estoy volviendo de lleno a crear contenido ¡Y que bien me ha venido esto! tenia mucho tiempo que no escribía libremente sin sentir la carga del trabajo y ya puedo darles articulas de mas calidad y mejor trabajados, y claro, continuar las series que empecé desde un inicio, comenzamos con "Overdose" Tercer capitulo de Hotline Miami, donde estaremos viendo la notoriedad de nuestros crímenes a la par de recibir mas "encargos" por llamadas, no hay mucho que explicar en este capitulo, solo que tendremos mucha mas violencia y que cada vez, veremos mas enemigos en los edificios de la violenta Miami de los 80's ¡Vamos a comenzar!
Hello my brothers and sisters, how are you? I hope from my heart that you are very well, I'm finally returning to create content and how good this has been for me! It's been a long time that I didn't write freely without feeling the burden of work and now I can give you more quality and better worked articles, and of course, continue the series that I started from the beginning, we start with "Overdose" Third chapter of Hotline Miami, where we will be seeing the notoriety of our crimes while receiving more "orders" for calls, there is not much to explain in this chapter, only that we will have much more violence and that every time, we will see more enemies in the buildings of the violent Miami of the 80's. Let's start!
---
Rastro de crímenes
Crime trail
---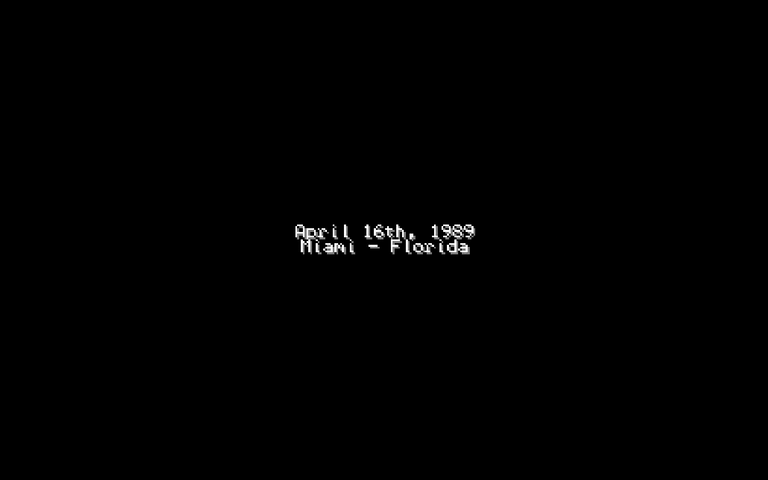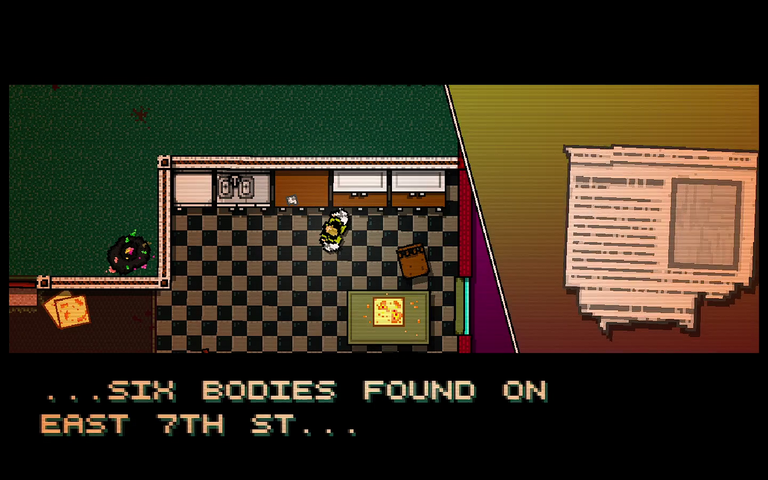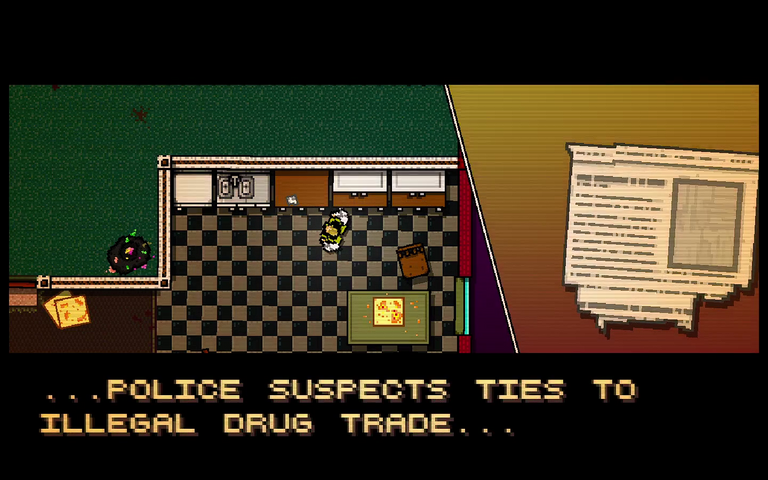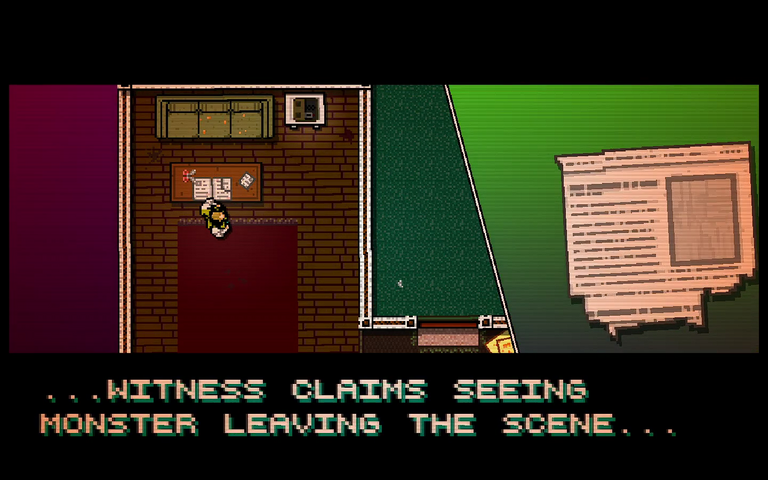 ---
Nuestras acciones en los capítulos pasados, no han pasado desapercibidos, al menos para la prensa y los periódicos, echándole la culpa a los carteles de la desmedida violencia, algunos testigos aclaman haber visto a un especie de monstruo dejando la escena, probablemente refiriéndose a nosotros cuando usamos la mascara para escapar.
Our actions in past chapters have not gone unnoticed, at least by the press and newspapers, blaming the posters for the excessive violence, some witnesses claim to have seen some kind of monster leaving the scene, probably referring to us when we used the mask to escape.
---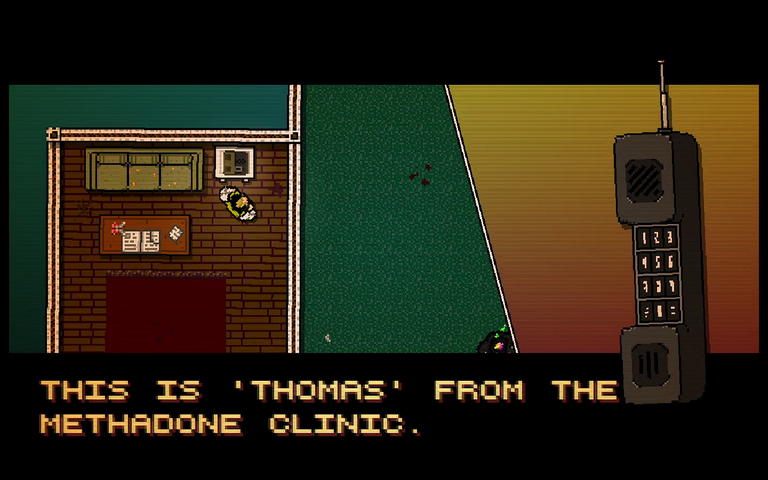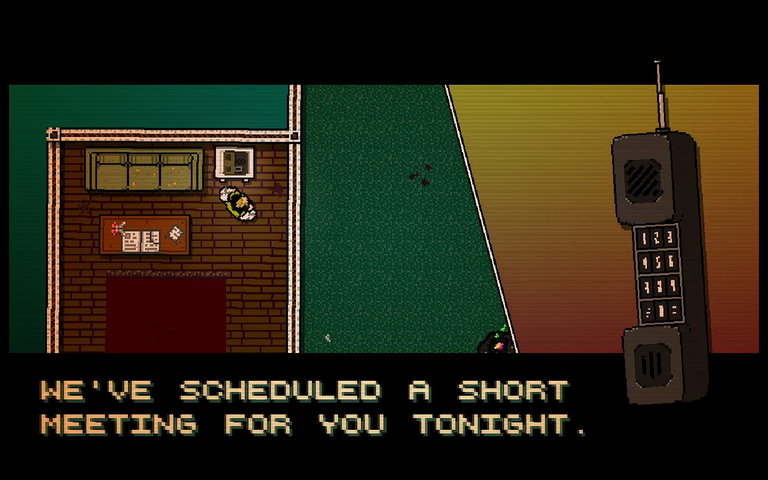 ---
Pero estos recortes lejos de asustar a nuestro protagonista, parece mas bien, guardarlos y almacenarlos tal cual asesino serial, mientras seguimos los recortes recibimos otra misteriosa llamada, esta vez de alguien llamado "Thomas" de la clínica de metadona, el cual nos indica que tenemos una Reunión pendiente para esta noche... y como era de esperar, nos encaminamos al lugar.
But these clippings far from scaring our protagonist, it seems rather, save them and store them as a serial killer, while we follow the clippings we receive another mysterious call, this time from someone called "Thomas" from the methadone clinic, which tells us that we have a meeting pending for tonight ... and as expected, we headed to the place.
---
Capitulo 3
Capitulo 3
Overdose
Chapter 3
Chapter 3
---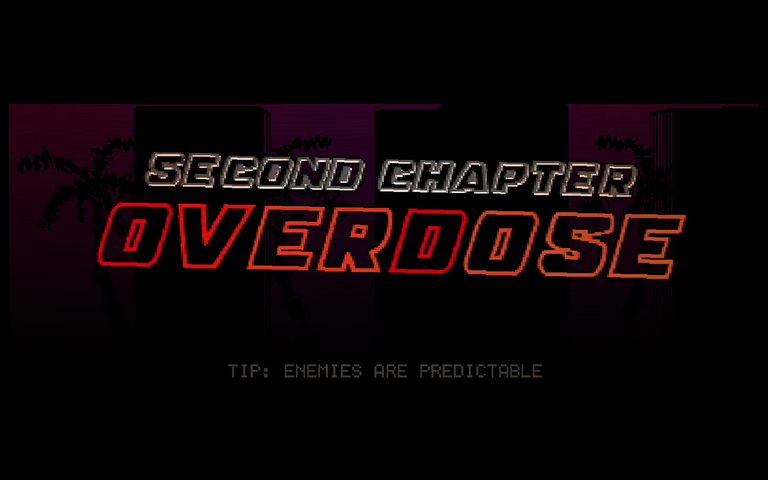 ---
En este capitulo podemos notar el incremento de enemigos y de problemas a la hora de enfrentarlos, el diseño de nivel puedes ser algo desafiante como siempre pero a más veces que mueras o fracases, mejor noción tendrás de donde se encuentran los enemigos, algunos pueden pasar desapercibidos, en parte por los mismos gráficos del juego, por lo que es normal recibir un disparo de un lugar donde asumías que no había nadie.
In this chapter we can notice the increase of enemies and problems when facing them, the level design can be a bit challenging as always but the more times you die or fail, the better notion you will have of where the enemies are, some can go unnoticed, partly because of the graphics of the game, so it is normal to get shot from a place where you assumed there was no one.
---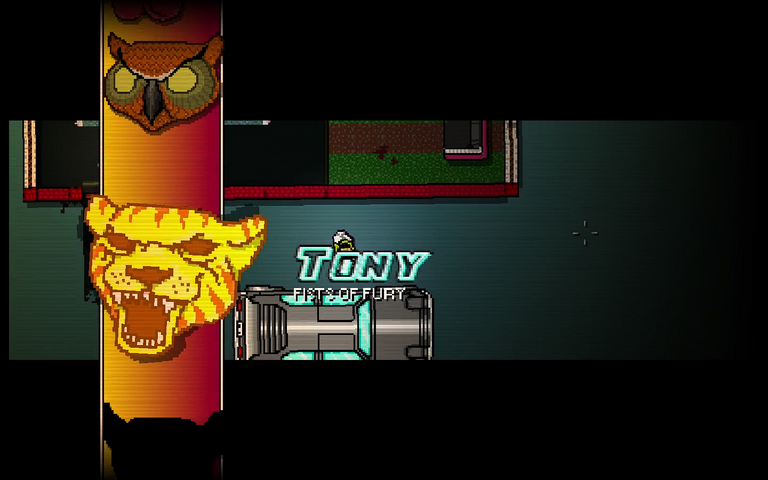 ---
Para comenzar este nivel con el mejor grado de violencia, estrenaremos la mascara de Tony, el cual por descripción lleva "Fist of fury" que indica que nuestros golpeen pueden asesinar enemigos de un solo golpe directo en vez de noquearlos como es lo normal.
To start this level with the best degree of violence, we will debut Tony's mask, which by description carries "Fist of fury" which indicates that our strikes can kill enemies with a single direct hit instead of knocking them out as normal.
---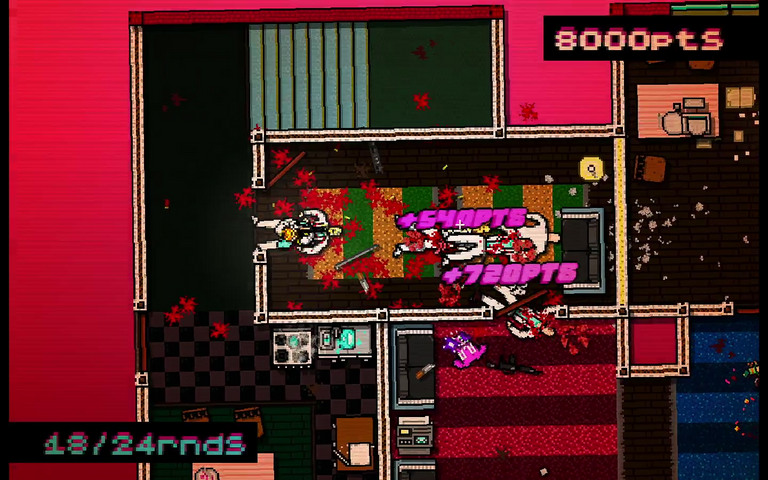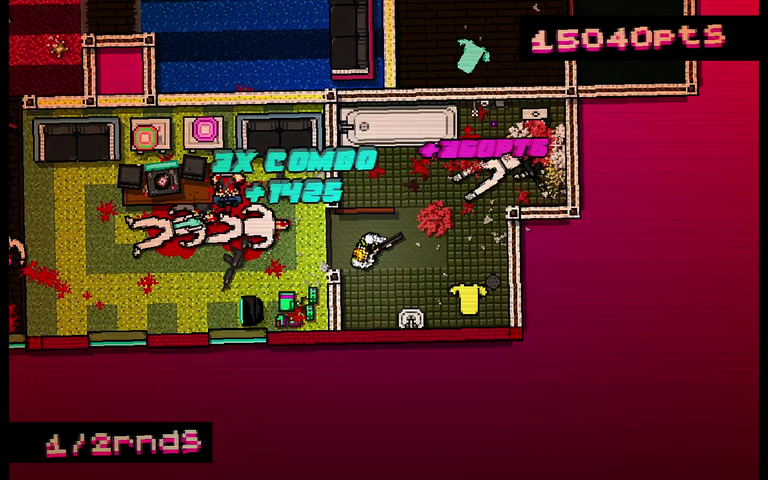 ---
En el segundo piso del nivel, lo mas usual es que los enemigos se concentren en un pequeño espacio de la habitación, los que escuchen el tiroteo irán a inspeccionarlo cual puede ser un problema o un fuente increíble de combos si aprovechas que están reunidos, en todo caso asesinarlos no es tan fácil, y tendrás que cubrirte en caso de que se te agote la munición, en cambio si vas desarmado, puede que tardes un poco más, aunque teniendo la mascara de Tony en nuestro poder esto debería ser mas bien pan servido.
On the first floor of the level, the most usual thing is that the enemies are concentrated in a small space of the room, those who hear the shooting will go to inspect it which can be a problem or an incredible source of combos if you take advantage that they are gathered, in any case killing them is not so easy, and you will have to cover yourself in case you run out of ammunition, instead if you go unarmed, it may take a little longer, although having Tony's mask in our possession this should be rather bread served.
---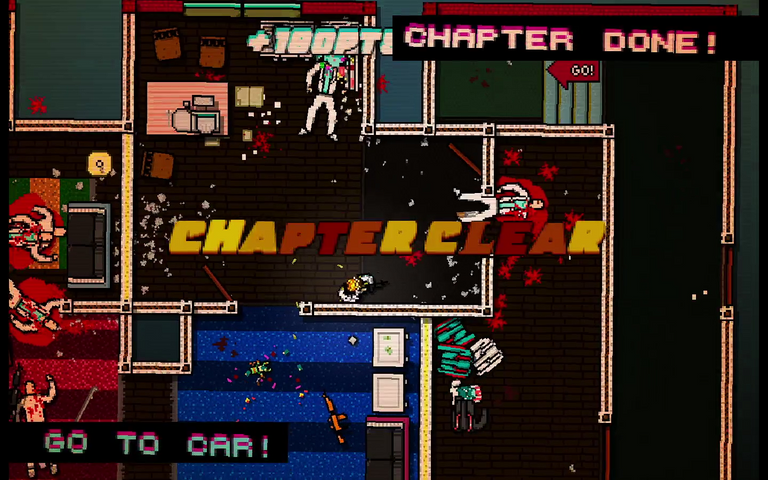 ---
Para alguien experimentado en el juego, terminar el capitulo no supone mucho esfuerzo y desde aquí podemos decir, que ya sabrás que esperar de la mayoría de los enemigos del juego, aunque bueno... mafiosos que mueran de un solo disparo no será lo único que nos encontremos como podrán imaginarse.
For someone experienced in the game, finishing the chapter won't take much effort and from here we can say, you'll know what to expect from most of the enemies in the game, although well... one-shot mobsters won't be the only thing we'll encounter as you can imagine.
---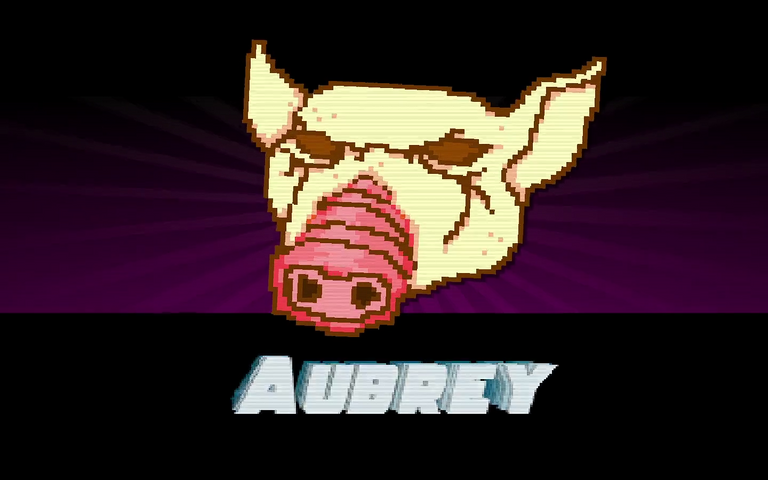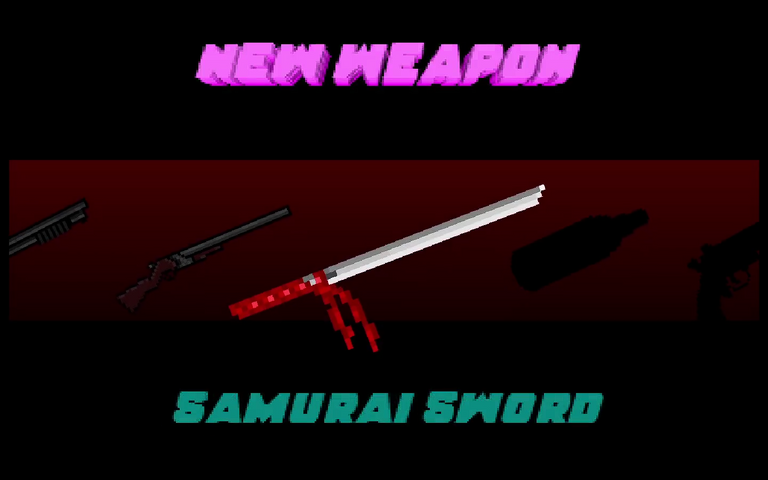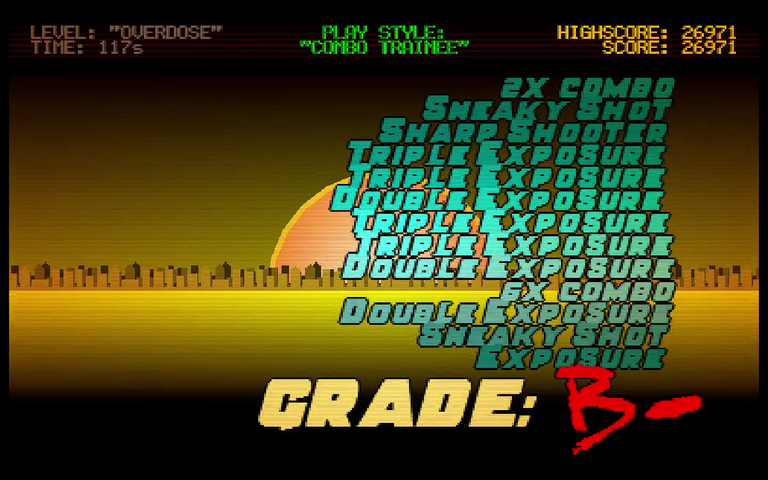 ---
Los resultados de la matanza son bastante prometedores, aunque me sorprendió que me dieran una B- supongo que se debe a la poca combinación que hice entre combos, dado que estaba mas enfocado en pasar el nivel tan rápido como pudiera, afortunadamente no significo que nos iríamos con las manos vacías, desbloqueando dos nuevos elementos en el juego, Una espada de Samurái, y ni mas ni menos que otra mascara, Llamada Aubery.
The results of the kill are quite promising, although I was surprised to be given a B- I guess it's due to the little combination I did between combos, since I was more focused on getting through the level as fast as I could, fortunately it didn't mean we would leave empty handed, unlocking two new items in the game, A Samurai sword, and none other than another mask, Called Aubery.
---
Nuestro amigo misterioso, Otra vez...
Our mysterious friend, Again...
---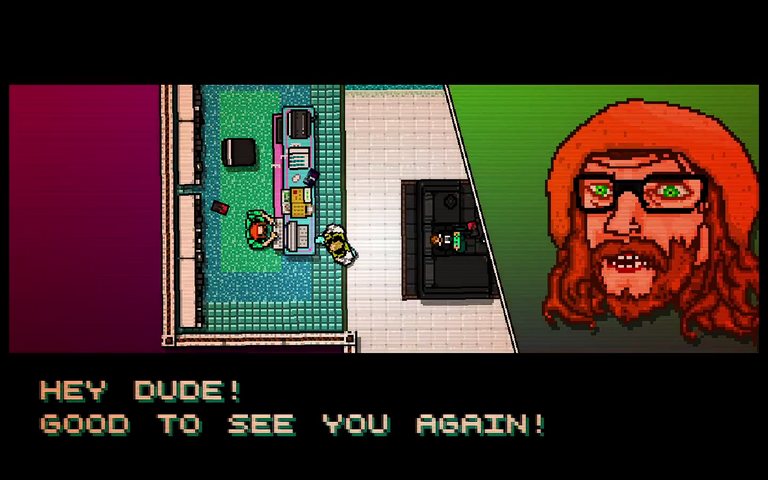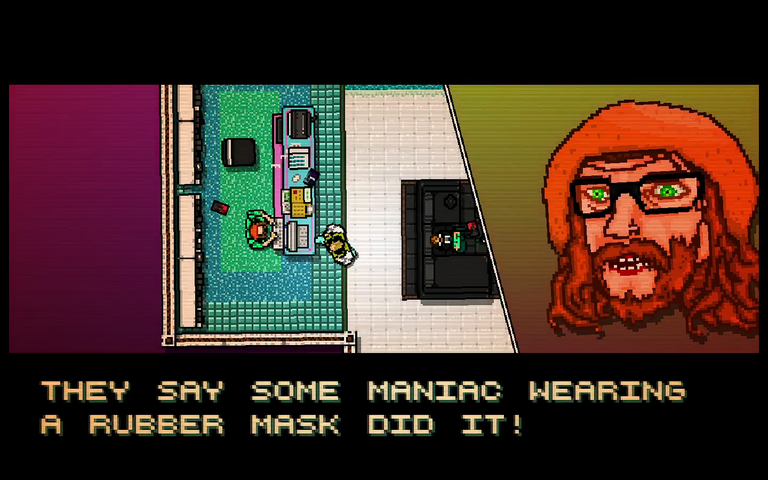 ---
Como era de esperar, nuestro colega misterioso vuelve a aparecer, esta vez como un recepcionista en un tienda de VHS, si no sabes que es un VHS... pues significa que estas joven todavía mi pana aksjdkasd, estas cosas era lo que usaban para grabar programas de televisión, películas o Shows, no todo el mundo tenia una, pero equivalente a lo que hoy seria un Blue-Ray en los 80's o 90's, el caso es que nuestro amigo nos comenta que ha notado la presencia de algún asesino en los periódicos, algún maniaco con mascara, lo cual hace referencia a nosotros claramente, dice estar preocupado por el incremento del crimen pero a pesar de ello se lo ve bastante normal, como quien lo comenta como dato a una conversación, el dialogo no prosigue más de ahí tomamos una de las cintas que nos recomienda nuestro colega, y nos retiramos del lugar.
As expected, our mysterious colleague appears again, this time as a receptionist in a VHS shop, if you don't know what a VHS is.... it means that you are still young my friend aksjdkasd, these things were used to record television programs, movies or shows, not everyone had one, but equivalent to what today would be a Blue-Ray in the 80's or 90's, the case is that our friend tells us that he has noticed the presence of a murderer in the newspapers, some maniac with a mask, which clearly refers to us, he says he is worried about the increase in crime but in spite of this he looks quite normal, as if he is commenting on it as a piece of information in a conversation, the dialogue does not continue any further so we take one of the tapes recommended by our colleague, and we leave the place.
---

---
¡Y hasta aquí el capitulo de hoy! se que el juego no es lo mismo si lo vemos paso a paso entre las review, por lo que pronto subiré al canal el gameplay entero, comentado, pero sin la cámara principal, ya que bueno necesito hacer un par de ajustes a mi teléfono, escritorio y maneras de editar en general, pero bueno ¡Esperen el Gameplay mañana a mas tardar! ¡Gracias por leer!
And so far today's chapter! I know that the game is not the same if we see it step by step between the reviews, so soon I will upload to the channel the whole gameplay, commented, but without the main camera, because I need to make a couple of adjustments to my phone, desktop and ways of editing in general, but wait for the gameplay tomorrow at the latest! Thanks for reading!
---
Fuentes | Sources
---
---
---
---