El odio y la flojera por igual || Hatred and laziness alike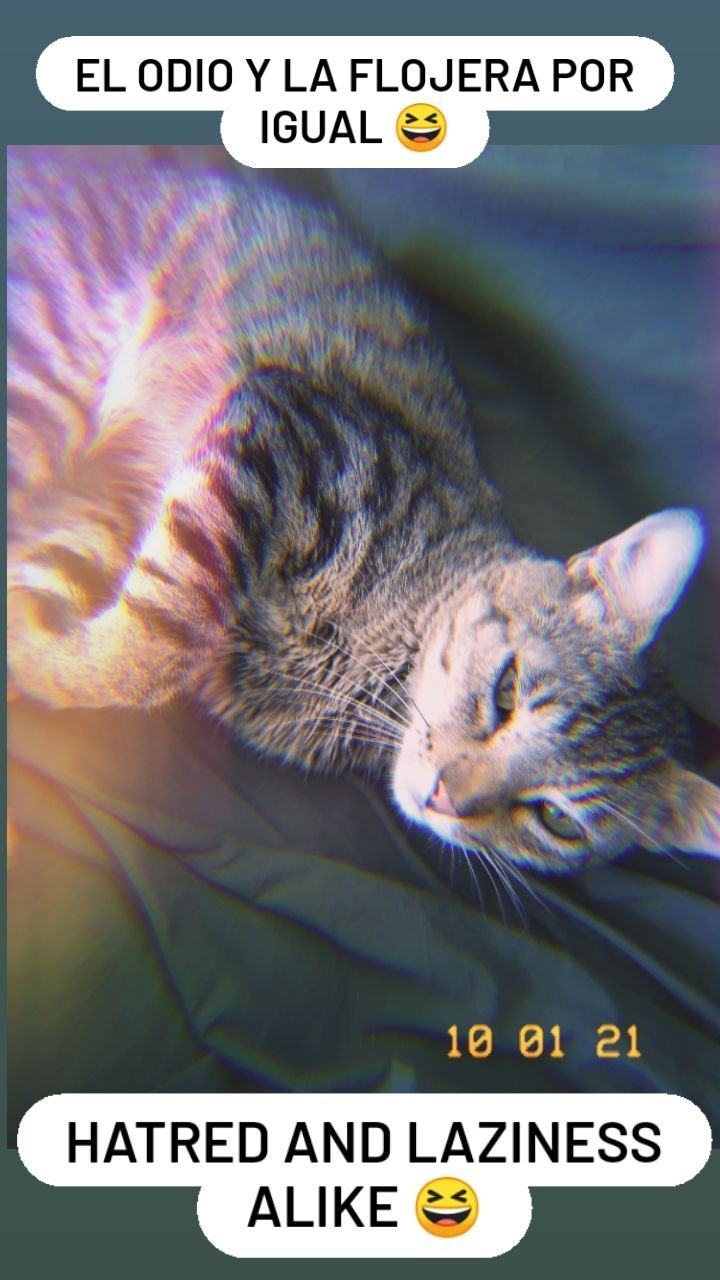 ---
Bienvenidos queridos lectores, en esta oportunidad haré un pequeño hincapié en este adorable gato que sigue invadiendo y asentándose en nuestras vidas, Rocky, ha tenido una temporada de perdidas del radar de la casa para luego volver desde la nada o desde la penumbra de la noche a nuestro hogar, como ya les dije, es un gato muy explorador y con poco miedo a salir de los confines de la casa, pero extrañamente hoy ha llegado desde la mañana, con una un cansancio y ganas de dormir que no son nada normales en el, aunque ya de por sí este gato tan querido es un dormilón de campeonato, generalmente siempre lo vemos más activo y más al tanto de su alrededor hoy simplemente, se dejó caer en la comodidad del mueble de la casa.
Welcome dear readers, this time I will make a small emphasis on this adorable cat that continues to invade and settle in our lives, Rocky, has had a season of lost of the radar of the house and then return from nowhere or from the twilight of the night to our home, as I said, is a very explorer cat and with little fear to leave the confines of the house, but strangely today he has arrived since the morning, with a tiredness and a desire to sleep that are not at all normal for him, although this beloved cat is already a sleepy cat, usually we always see him more active and more aware of his surroundings, today he simply let himself fall into the comfort of the furniture of the house.
---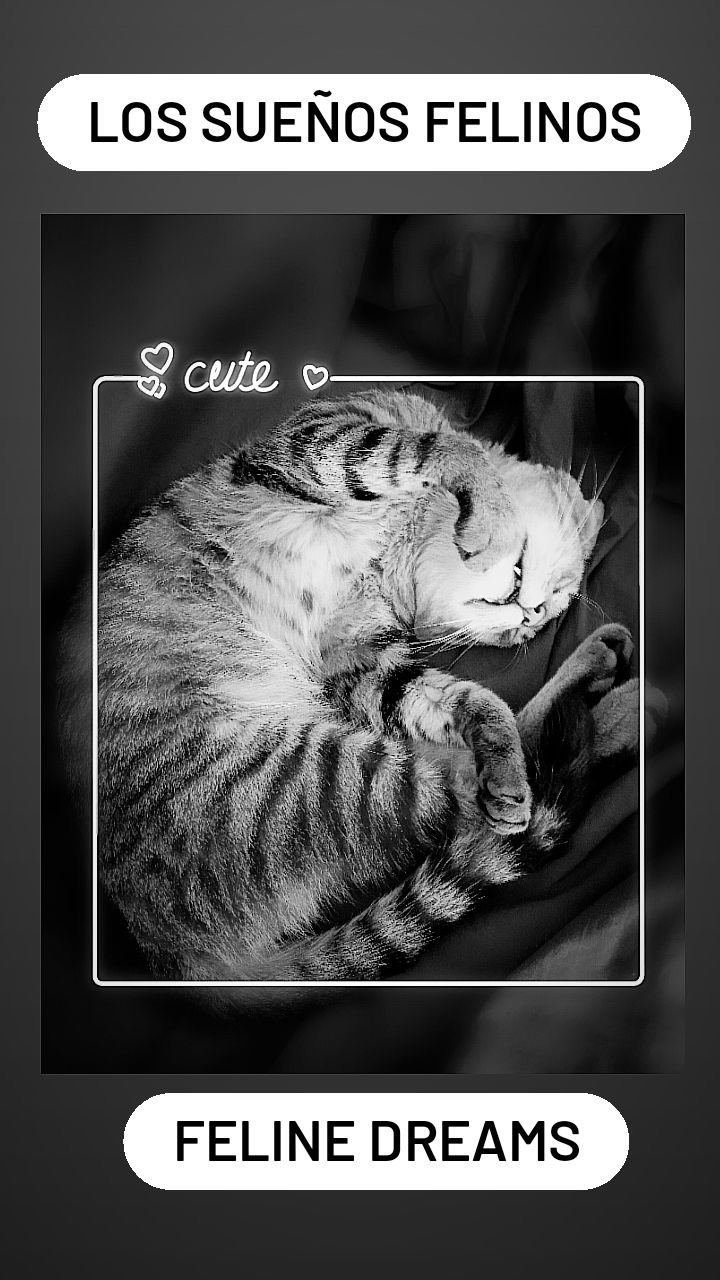 ---
Viéndolo y observándolo con intriga, me puedo dar cuenta de que está soñando y extrañamente, retorciéndose un poco o respondiendo con algunos movimientos mientras lo hace, ¿Qué soñarán los gatos me preguntó? ¿Serán batallas pasadas con enemigos inferiores o derrotados? ¿Soñarán con peleas que han perdido en las calles? ¿Soñarán quizás con las fantasías felinas de tener todo el pescado, atún o comida de su preferencia para devorar hasta el final de los días? Difícil averiguarlo aunque lo que si es cierto es que da mucha ternura verlo, por eso me encanta que nos visite de vez en cuando, es un efectivo aliviante de estrés.
Watching him and observing him with intrigue, I can tell he is dreaming and strangely, squirming a little or responding with some movements while he does it, what will the cats dream about, I wonder? Will they be past battles with inferior or defeated enemies? Will they dream about fights they have lost in the streets? Will they perhaps dream about the feline fantasies of having all the fish, tuna or food of their preference to devour until the end of the days? It is difficult to find out, but what is certain is that it is very tender to see him, that's why I love him to visit us from time to time, he is an effective stress reliever.
---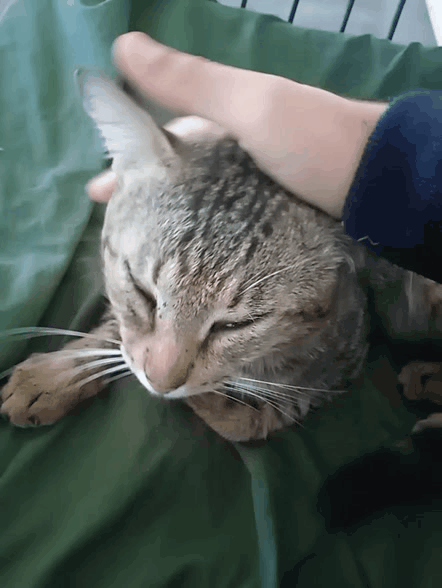 ---
Si algún día vivo solo me gustaría tener 1 o 2 dos gatos que me acompañen en mi casa, o quizás la oreja de gato y perro que se lleven bien, aunque eso es más complicado de lo que uno cree, no se amigos, lo que si se es que no quiero vivir completamente solo o aislado, porque lo más probable es que una tristeza o depresión invada mis pensamientos más temprano que tarde si llego a habitar un lugar por mi cuenta, la monotonía puede pasar altas facturas al estado de ánimo, y la compañía animal o humana en dado caso si vivo con mi pareja, siempre da el toque de calidez necesario para que nos sintamos, mucho más cómodos es cualquier lugar donde podríamos terminar :)
If someday I live alone I would like to have 1 or 2 cats to accompany me in my house, or maybe the ear of cat and dog that get along well, although that is more complicated than one thinks, I do not know friends, what I do know is that I do not want to live completely alone or isolated, because most likely sadness or depression will invade my thoughts sooner than later if I get to inhabit a place on my own, the monotony can take a heavy toll on my mood, and the animal company or human company if I live with my partner, always gives the touch of warmth needed to make us feel much more comfortable in any place where we could end up :)
---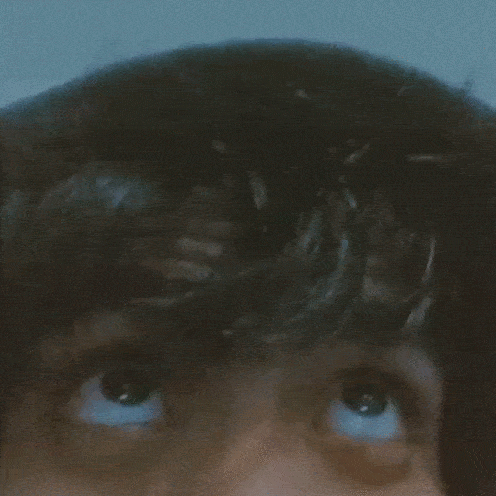 ---
Muchas gracias por leer, hasta una próxima oportunidad mis estimados lectores, cuídense mucho.
Thank you very much for reading, until next time my dear readers, take care.
---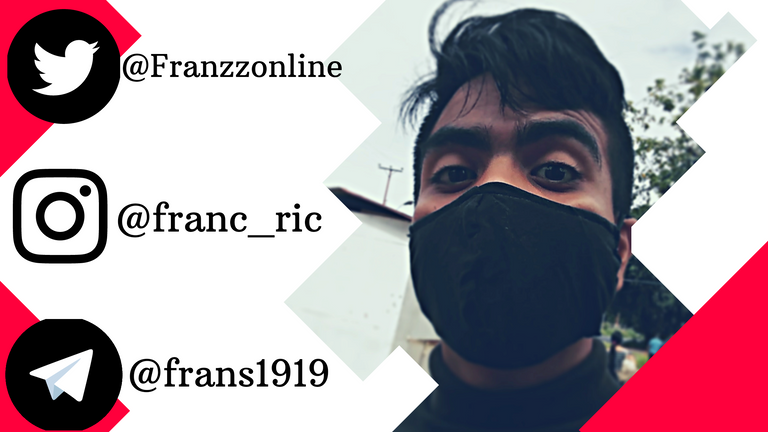 ---
---