Aliento ~ Revisitando a la doctora Gilmar ~ [ENG|ESP]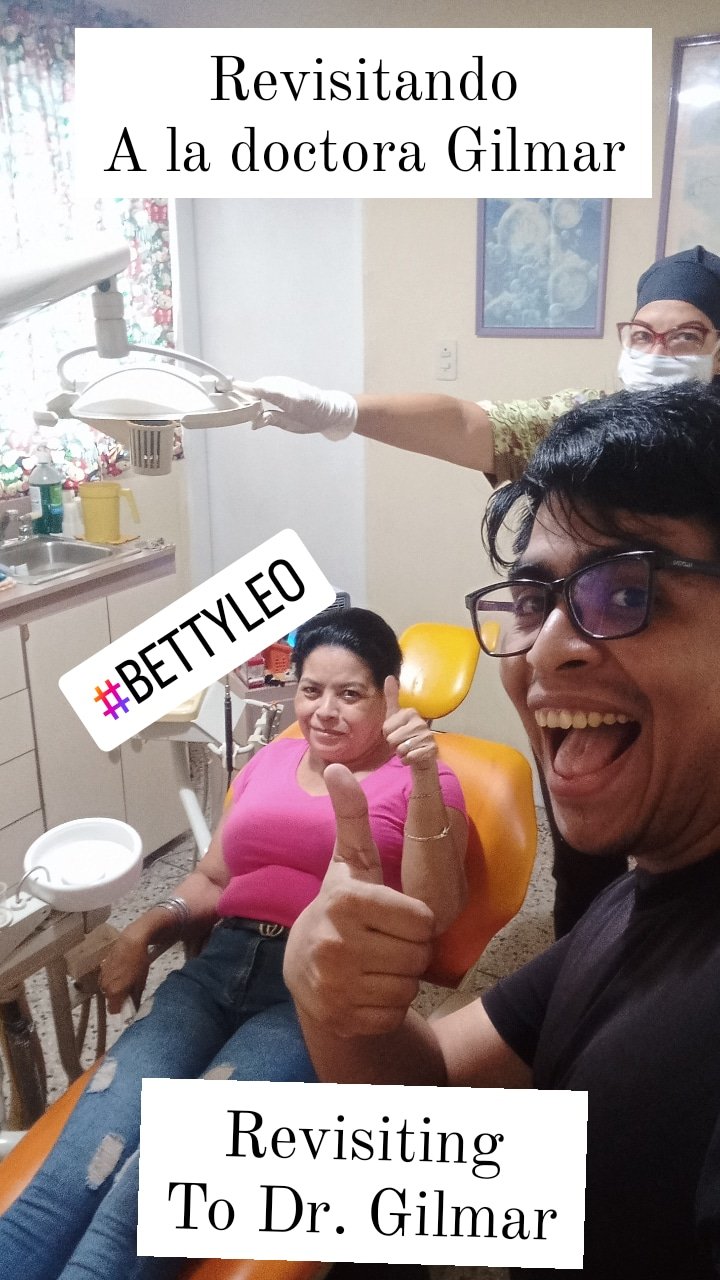 ---
¡Buenas mis panas! ¿Cómo están? si he estado mas perdido que de costumbre, pero honestamente he tenido que atender mas asuntos personales que de costumbre también, entre ellos, asegurarme que mi mama gozara de una buena recuperación, mientras se sacaba una par de muelas que ya pedían cambio hace rato, afortunadamente para nosotros, nos atendió una de las doctoras mas queridas entre la familia, la Doctora Gilmar, una mujer que a pesar de no estar tan relacionada con nosotros por apellido, es muy amiga de los que tienen mas edad entre la familia, alguien que quizás recordarán, pues fue ella misma quien me extrajo las muelas del juicio.
Hello my friends! How are you? I have been more lost than usual, but honestly I have had to attend to more personal matters than usual as well, among them, to make sure that my mom enjoys a good recovery, while she had a couple of molars removed that were already asking for a change a while ago, fortunately for us, we were attended by one of the most beloved doctors in the family, Dr. Gilmar, a woman who despite not being so closely related to us by last name, is a good friend of the older members of the family, someone you may remember, as she was the one who extracted my wisdom teeth.
---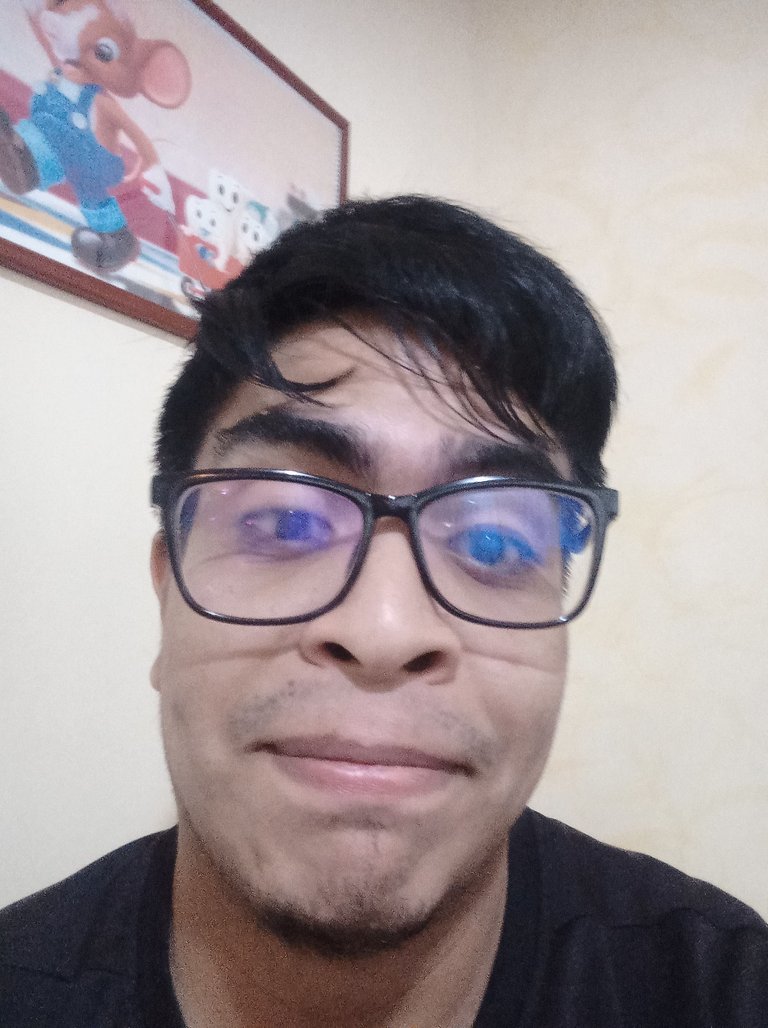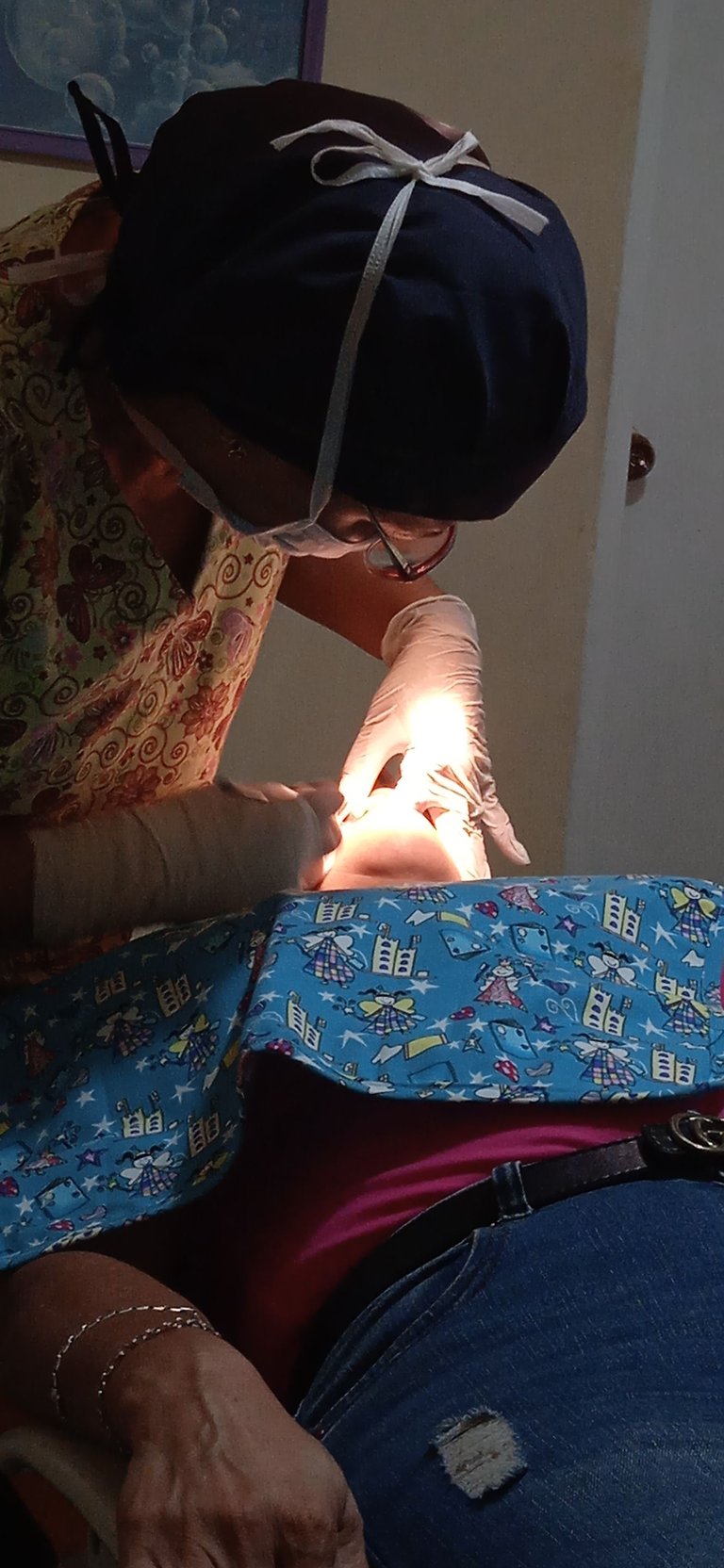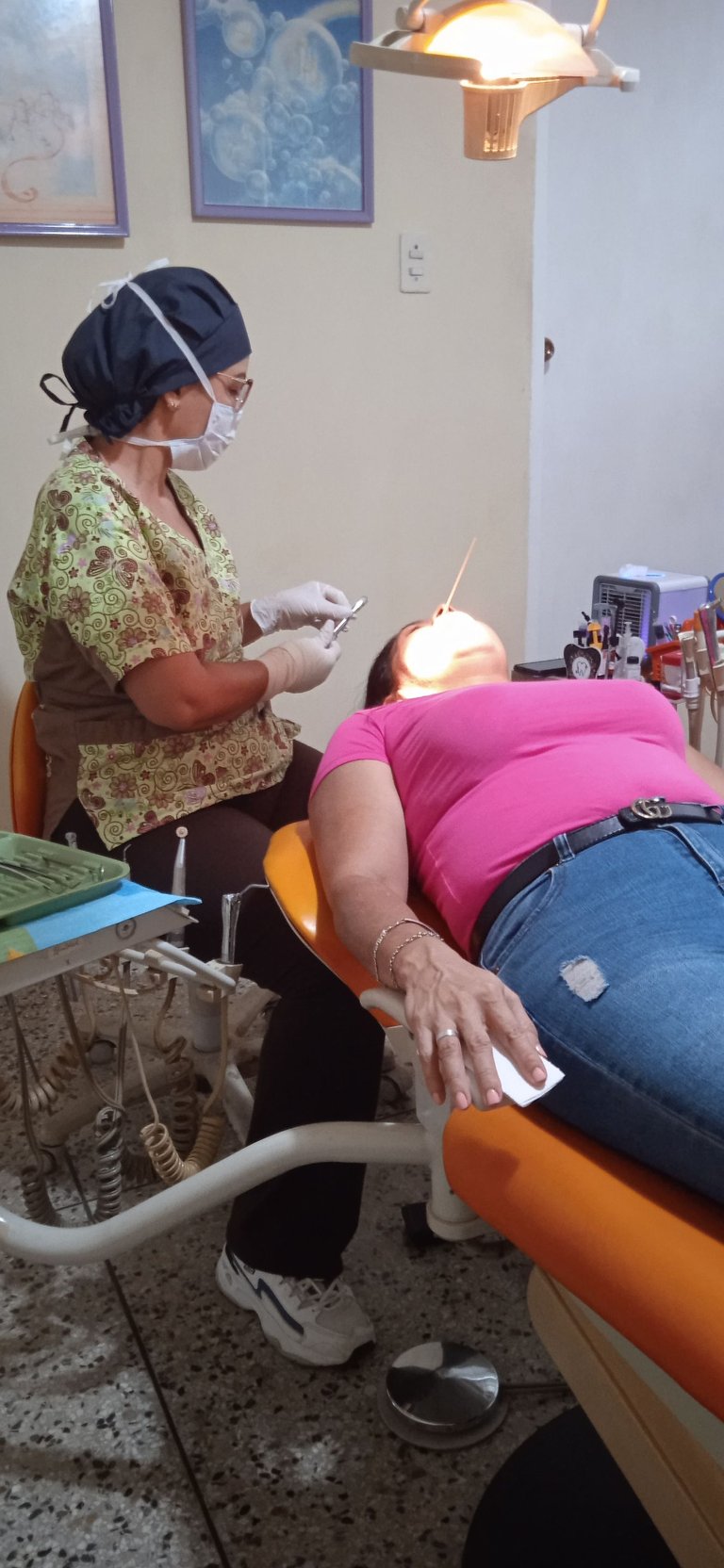 ---
Como ya saben, a mi desde que me hicieron las operaciones de las muelas del juicio, pero mas específicamente por el tratamiento de conducto, me ha llegado a dar bastante miedo el pisar otra vez una sala de odontología tanto de espectador como de paciente, pero he reconocer que el conocer mas a la doctora y saber que mi extracción de muelas no era tan complicado en comparación con un tratamiento de conducto, pues me transmitía mas paz y a su vez, intentaba transmitirle esa paz a mi mama, aunque por un lado estaba conteniendo la risa con las ocurrencias de la doctora y las mías, seguía preguntándome si mi madre la iría a pasar mal o si presentaría alguna complicación.
As you know, since I had my wisdom teeth surgery, but more specifically for the root canal treatment, I have become quite afraid to step into a dentistry room again, both as a spectator and as a patient, but I have to admit that knowing more about the doctor and knowing that my tooth extraction was not so complicated compared to a root canal treatment, gave me more peace and in turn, I tried to transmit that peace to my mom, I was trying to transmit that peace to my mother, although on the one hand I was holding back my laughter with the doctor's and my own witticisms, I was still wondering if my mother would have a bad time or if there would be any complications.
---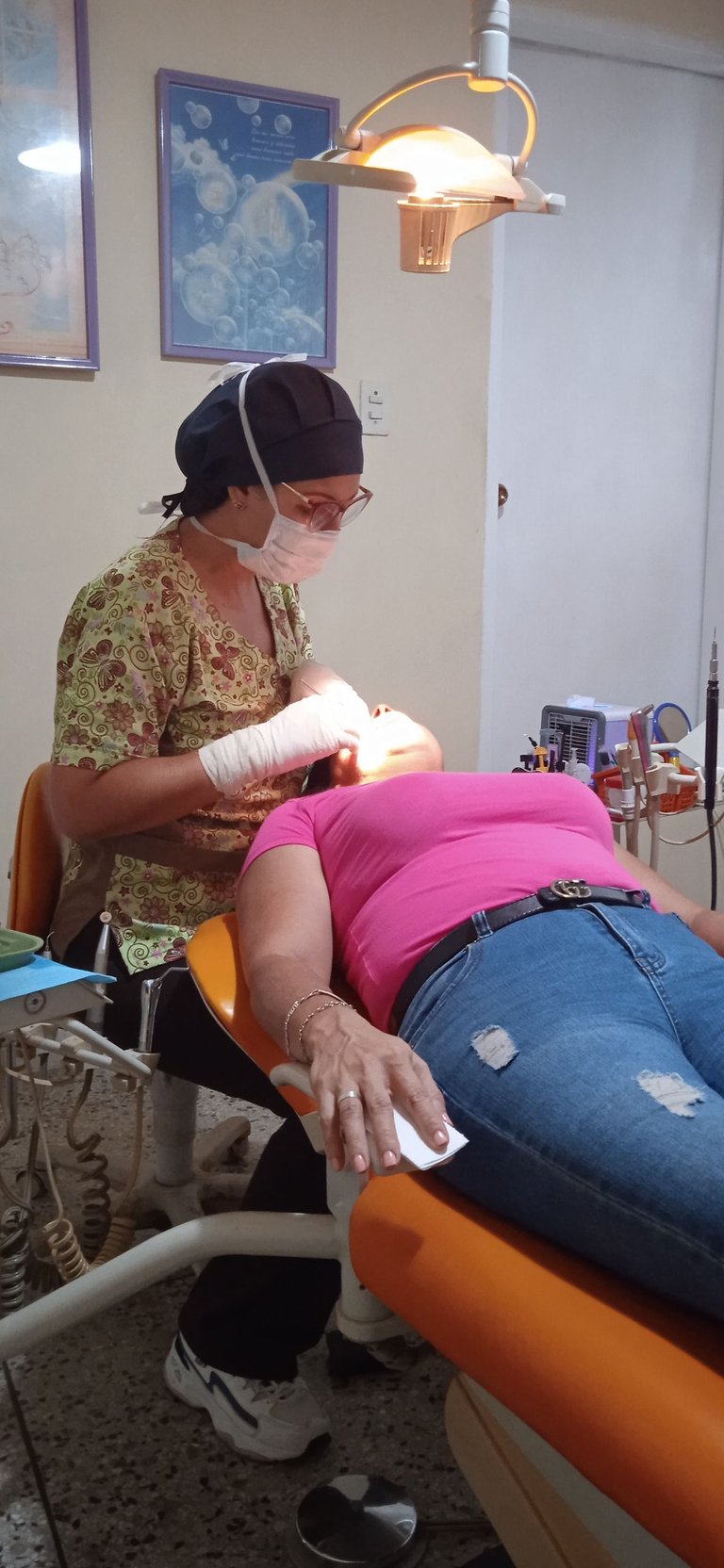 ---
Para mi sorpresa mi madre no emitió sonido alguno de queja, es mas aguanto todas las exploraciones de la doctora y con ello todas las veces en que necesito usar sus herramientas para poder sacar las muelas que se dificultaban poco a poco su extracción, dichas muelas no tenían muchos puntos de apoyo y por ello no fue un paseo por el parque extraerlas, sin embargo, he de decir que en ningún mi mamá parecía tener algo que decir al respecto, la nota bastante tranquilas, quizás dopada por los analgésicos, pero igual me sorprendió, cuando yo estuve en esa silla, hacia mis mejores esfuerzos por contener el dolor y las ganas de llorar jajajaja.
To my surprise my mother did not emit any sound of complaint, she put up with all the explorations of the doctor and with it all the times she needed to use her tools to be able to extract the molars that were difficult to extract little by little, these molars did not have many points of support and for that reason it was not a walk in the park to extract them, However, I must say that my mom didn't seem to have anything to say about it, she was quite calm, maybe doped by the painkillers, but I was still surprised, when I was in that chair, I did my best efforts to contain the pain and the desire to cry hahahahaha.
---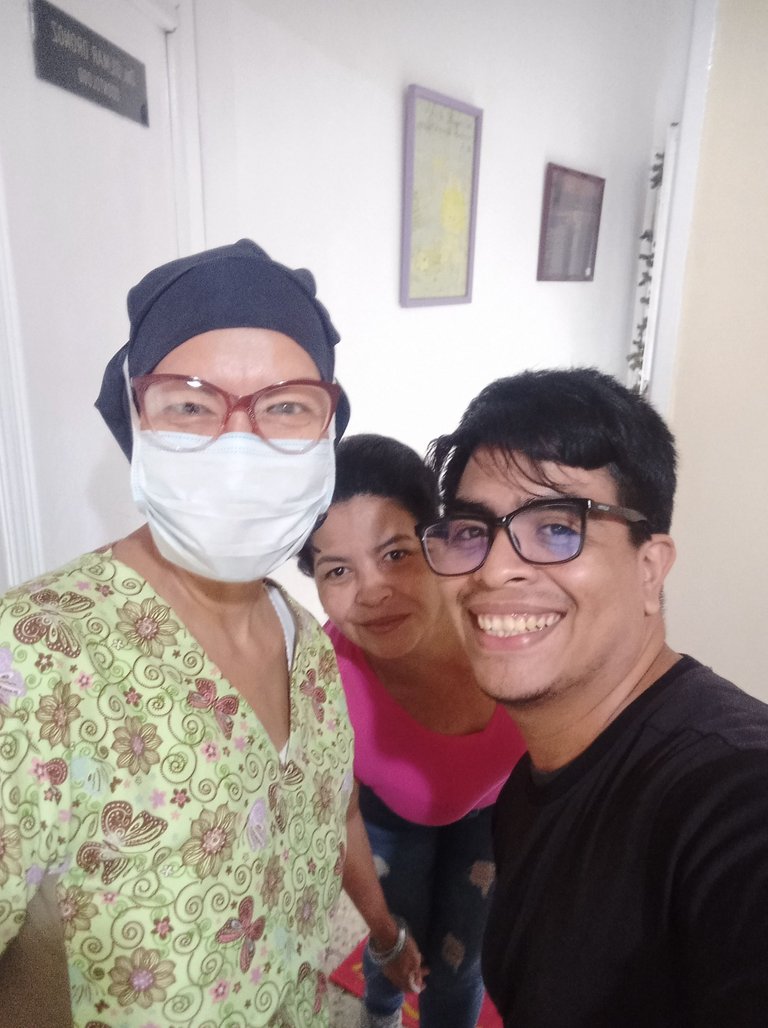 ---
Después de revisar el estado de los dientes extraídos y de mencionar las pautas a seguir después de una extracción, conversamos un poco con la doctora, acerca de sus recientes pacientes, un pequeño accidente que tuvo en una mano y también sobre mi otra odontóloga, que esta mas especializada en el tratamiento de conducto que en las propias extracciones, todo fluyo normal, mi mama como es común no podía hablar pero la note bastante alegre y sin expresar ningún tipo de molestia, nos tomamos un foto al final para recordar el momento :P y así fue como mi madre
@Bettyleo
me dio 3 patadas en cuanto a aguantar dolor se refiere, por lo visto su hijo no es tan valiente como ella si lo es jajaja felicidades mama.
After reviewing the state of the extracted teeth and mentioning the guidelines to follow after an extraction, we talked a little with the doctor, about her recent patients, a small accident she had in one hand and also about my other dentist, who is more specialized in root canal treatment than in the extractions themselves, everything flowed normally, my mom as usual could not speak but I noticed her quite happy and without expressing any discomfort, we took a picture at the end to remember the moment : P and that's how my mother
@Bettyleo
gave me 3 kicks as far as enduring pain is concerned, apparently her son is not as brave as she is hahaha congratulations mom.
---

---
---
---