Morning Jog In The "City Of Gentle People"

The busiest people have always enough time for everything.
We all feel the ebb and flow of daily life, the daily rhythms that shape our days. Often times sleeping late has become a pattern. no matter how late I go to bed, I have this biological clock, sometimes it serve as a blessing and sometimes just the exact opposite. Are you a morning person? I am and this is our common problem in sleeping late, because our body normally dictates to get up, and getting not enough sleep leaves us tired during the day, and this affects our mood, and mental alertness. And it's not something very surprising as we are not getting any younger, you know what I mean when we are over 30, it's a blessing though.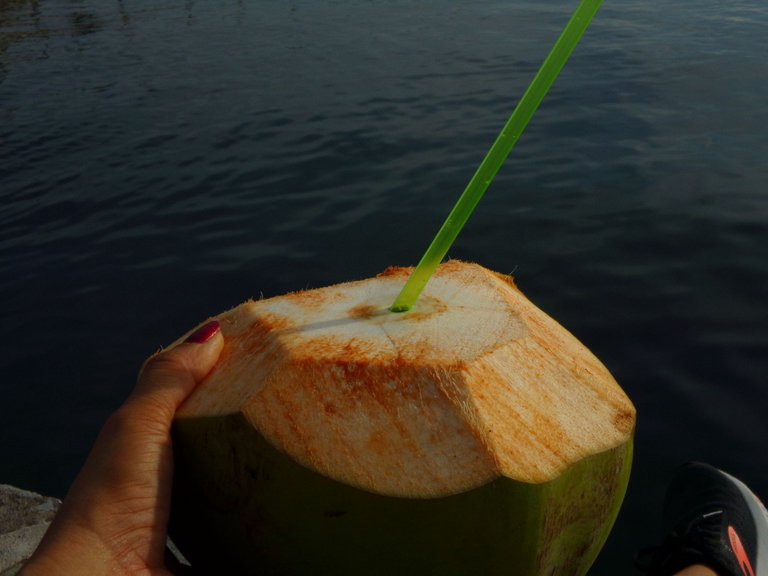 An ongoing lack of quality sleep can affect a person's performance at work or their ability to function day to day, their quality of life, and their health.
Well, I have many sleepless nights. but getting 2 or 3 hours of deep sleep is what I only need and I feel refreshed and rested, that really amused me.
I had planned to take a trail in one of the famous and most visited lake in the island which I presently residing but due to the lacked of sleep; this time it was a strong brewed coffee intervening between my sleep so I woke up like you can easily percieved I have a little more swollen eyes and hanging eyelids not really terrible but I don't really feel pushing about my plan, so I opted for a morning jog instead, which turn out to be good of having a chance introducing to you my hometown.
Let me take you to the Capital city of Negros Oriental, Dumaguete city!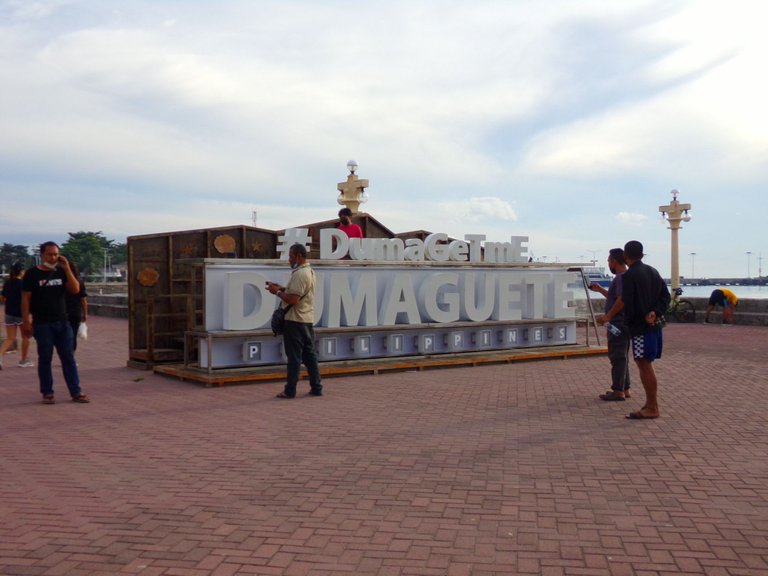 Dubbed as" The city of gentle people" because the residence in this city are generally friendly, they treat visitors with hospitality.
During daytime, the population number can be doubled or even tripled because this city is a travel hub to the surrounding tourist attractions and scuba-dive destinations. For that reason, the residence would likey be seen early dawn doing simple exercises; simple stretches, walking, jogging,biking, sightseeing, some would walk their pets, group of organized zumba in all ages. You may also have a good timing of beautiful sunrise or sunset due to its wide ocean view.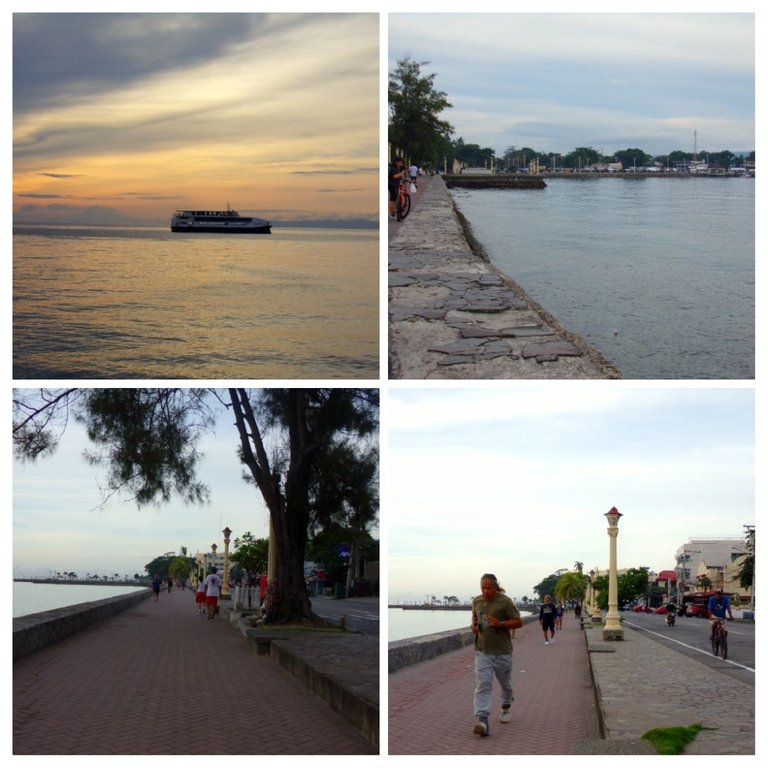 I'm glad t'was not really crowded when I arrived. As you can see in the photos , this was the sight I caught, people are engaged in active lifestyles and you would definitely see them every morning from 4:30 to 7 a.m. Young or adult, fast or slow, thin or even slimmer, (I am trying to be nice, naturally I am) is on the moves, isn't that energy very contiguous?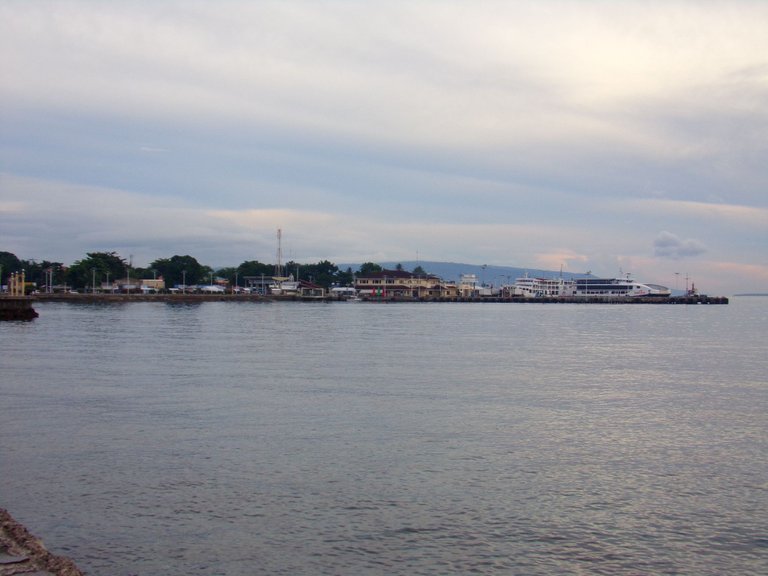 It was a bit cloudy early morning, however the sun was coming up and soon would be hot and humid as usual. We have tropical weather here. Despite all that,it's a slow pace city, more relax.laid-back ambiance.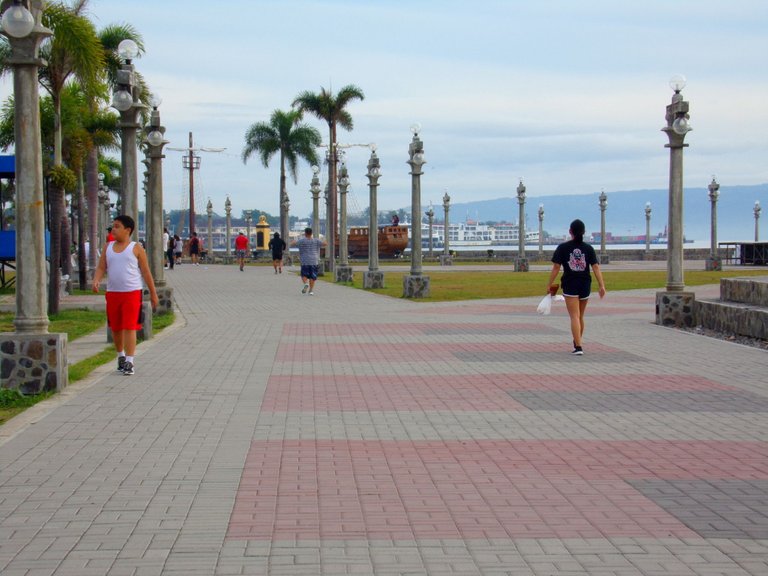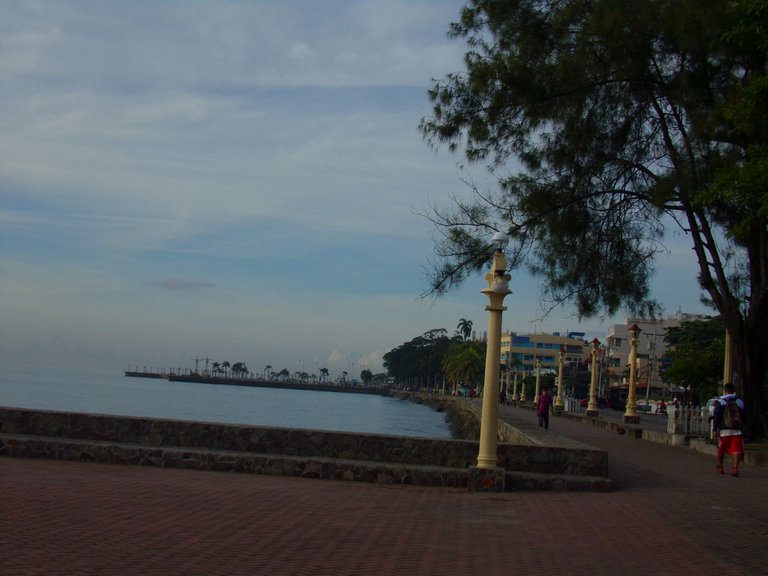 This City is also a preferred area for executives seeking a relaxing retirement place with its perfect blend of countryside,tree-lined roads lifestyle, urban amenities, and pockets of greeneries.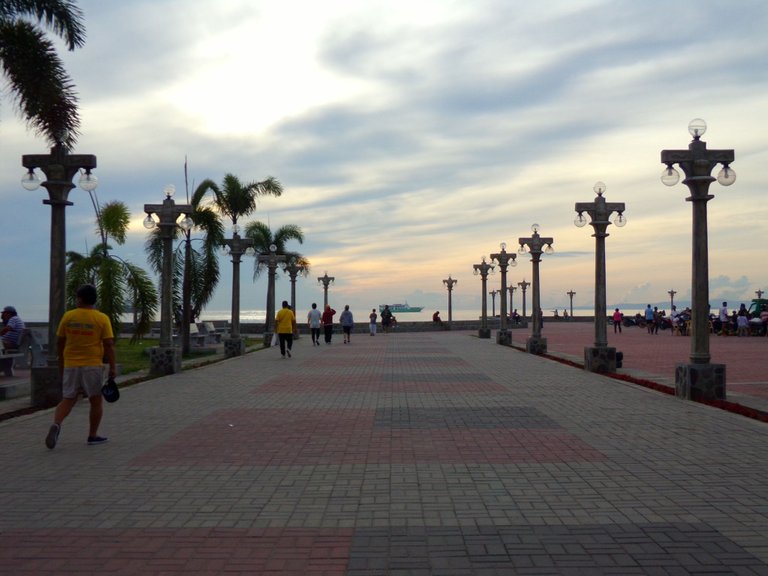 The boulevard's stretch of lamp posts and trees which are huge are easily viewable from out at sea making it one of the most recognizable areas in the city.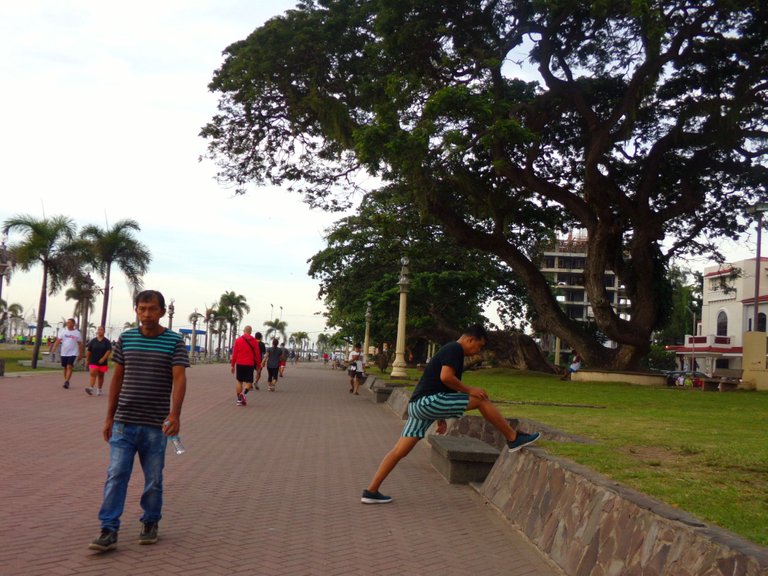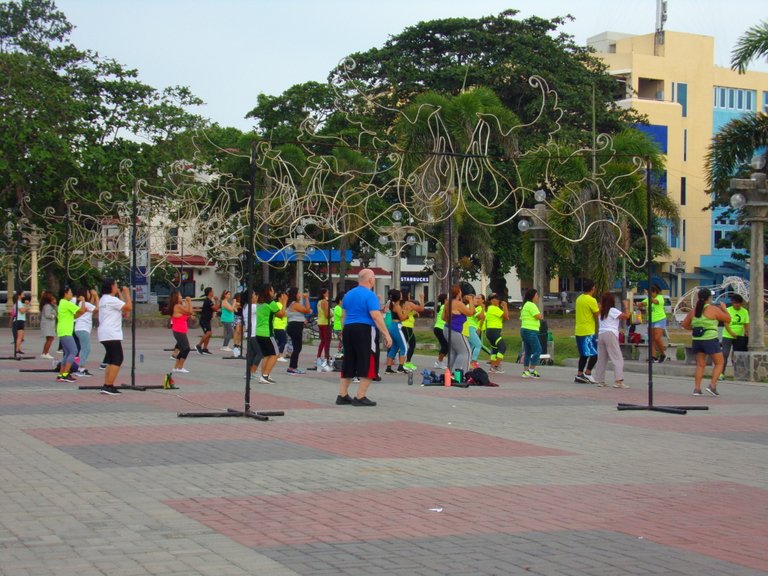 I've heard The zumba fitness team are having 3 schedules per week and anyone is welcome to join. I am not into zumba stuff though I am a good dancer in my own opinion, exclusively in my room definitely when no one is watching.lol you know I'm kidding!
Serioulsy, it is wonderful to see people actively engage in such things. I would even appreciate more to see older ones.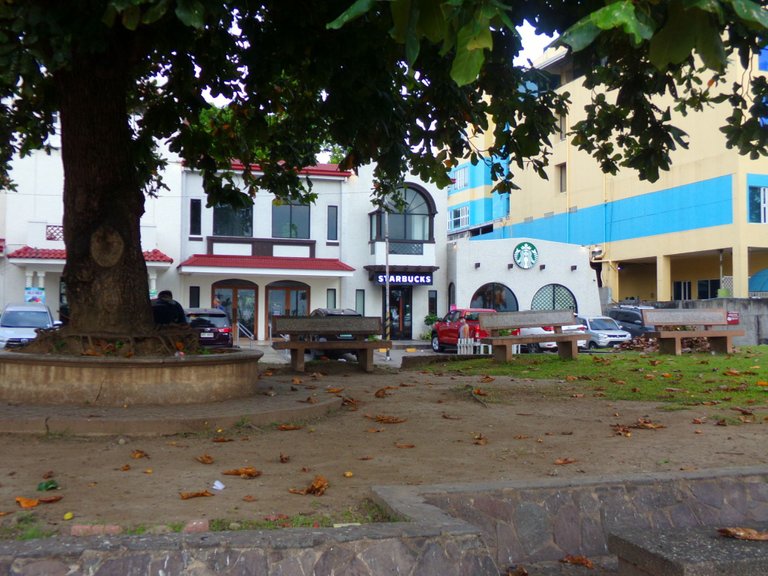 Let me emphasize, since this is a city, therefore bars, cafe, restaurants, hotels, commercial facilities line up stretch all the way at the other far side of the roads. Which is a great advantage for the tourists. It is so convenient here. let's say you prefer coffee to water or coconut water than soda. If you prefer classy branded expensive coffee, no worries, Starbucks is just across the road. So many option, each to his own preference.
Excuse those fallen brown leaves on the ground, the utility workers for certain will nornmally be on duty roughly around 8 am. I took this photo when I jogged around 6am.
Notice that people are enjoying fresh buko's water after shall we say heavy workout. Did you know that Coconut water has many health benefits because it is a natural source of vitamins, minerals, and electrolytes? Coconut water has long been a staple drink in Southeast Asian nations and is one of nature's most refreshing drinks consumed worldwide.I always add coconut water whenever I make smoothies. I usually buy 3 bukos, 1 to enjoy right away and 2 for take home.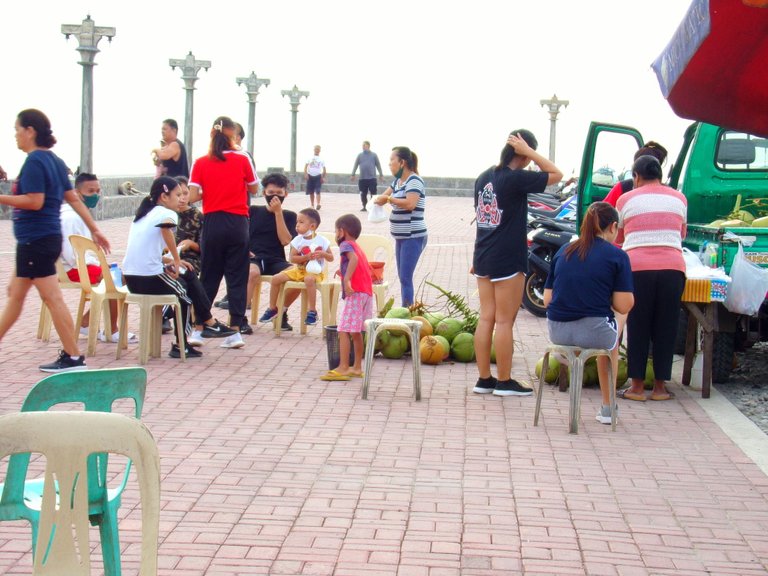 Almost everyone is enjoying buko time! Sun is up we need to hydrate. Coconut water is a natural product that does not contain chemicals like sports drinks which I never prefer. You can always drink coconut water anytime, even on an empty stomach.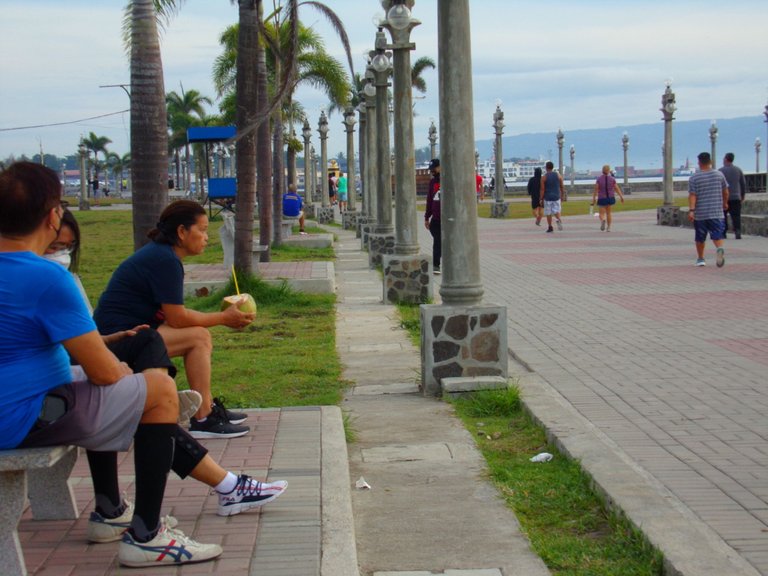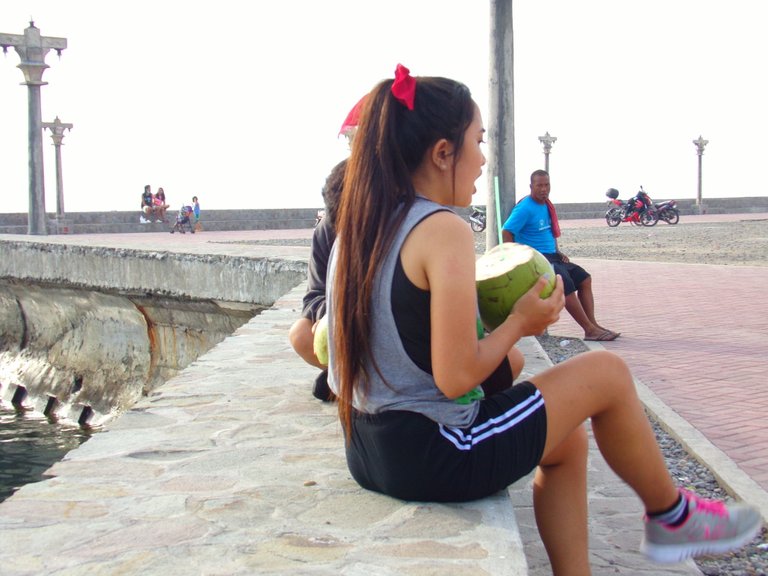 Ops! Excuse me, could you be a buko model of the day? 'Sure' was her answered so I took it when she least expected me when to click the camera.😃 It's getting hot this moment of time now and mostly people are going home,you know work time!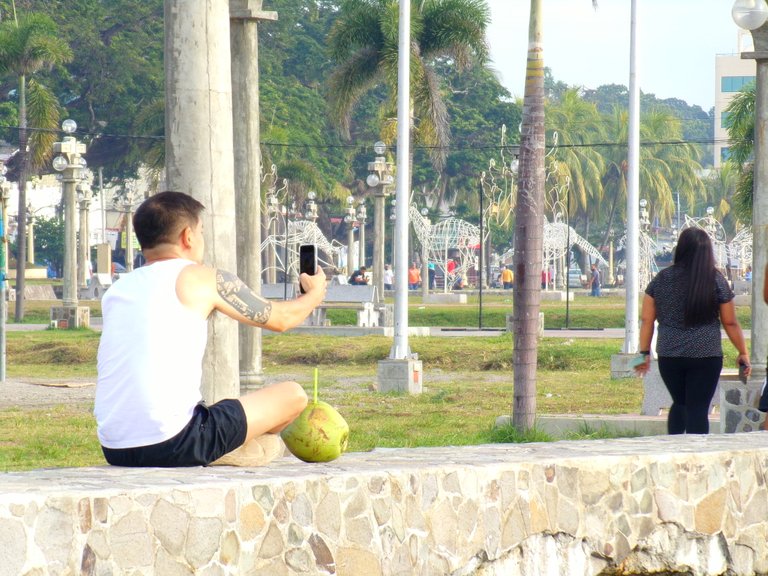 I'm pretty sure he's enjoying the moment, the buko, and the breathtaking sea view.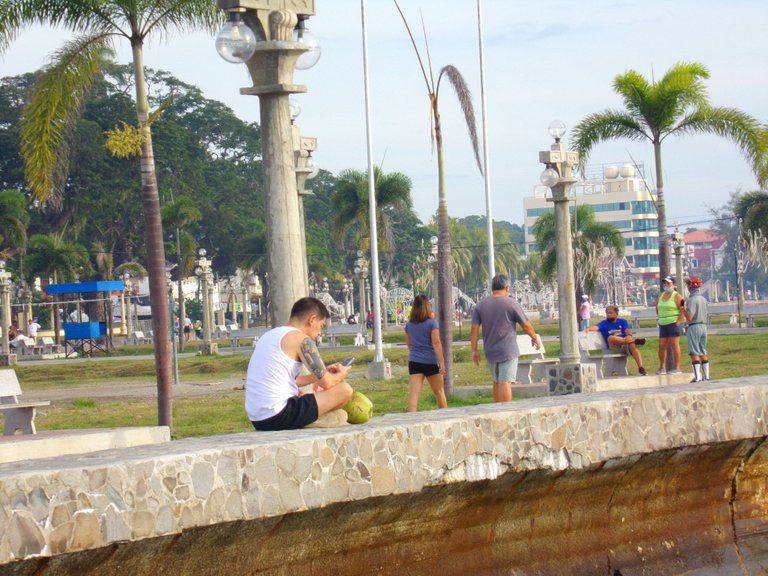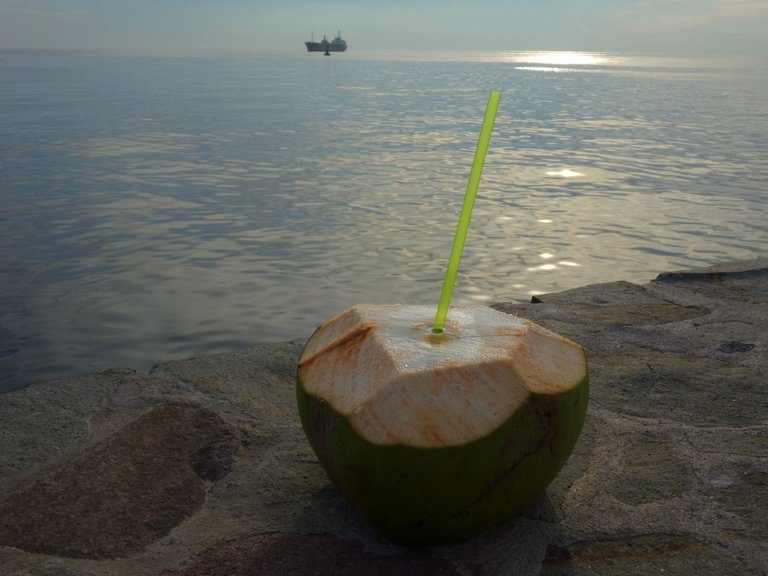 I could hardly finish the water, so I took it back to the coconut vendor and asked for favor if he could scrape the coconut meat for me and as usual he gladly did it and gave him tip as I always do. and the water of course I brought a water bottle with me, it was well-planned.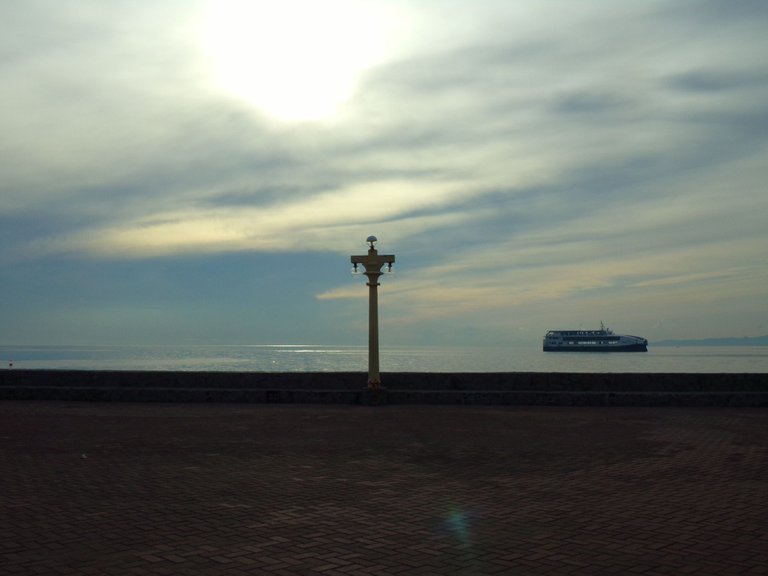 Time to go, I have work to catch up too and I need to be at least 3 minutes early in the classroom. Before that, I'll dropped in wet market.I still have 1 hour though.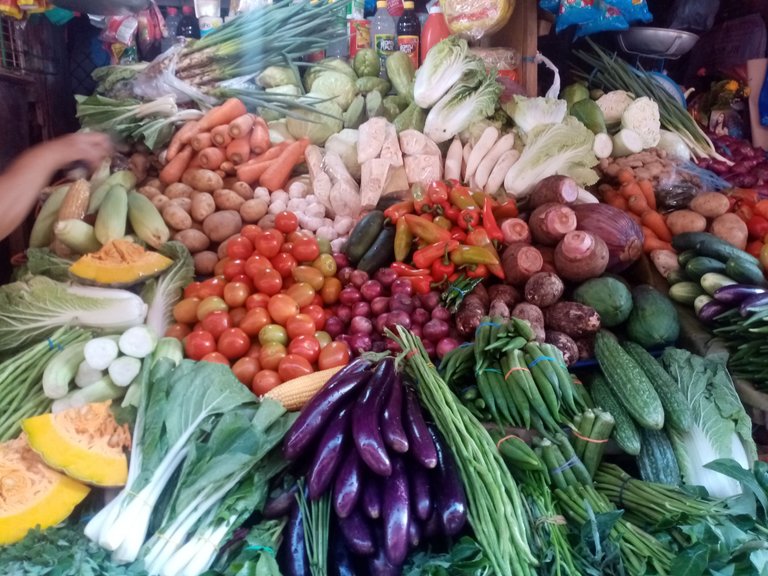 Welcome to the farmer's market. They always have fresh veggies and it's cheap on top of that. It's like almost for free, tomatoes 40 pesos per kilo that is less than 1 dollar. Spinach 10 pesos per bunch.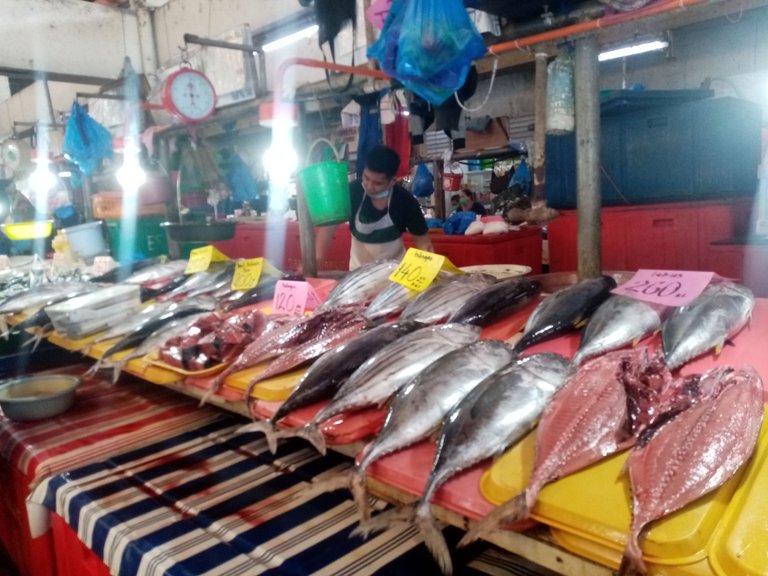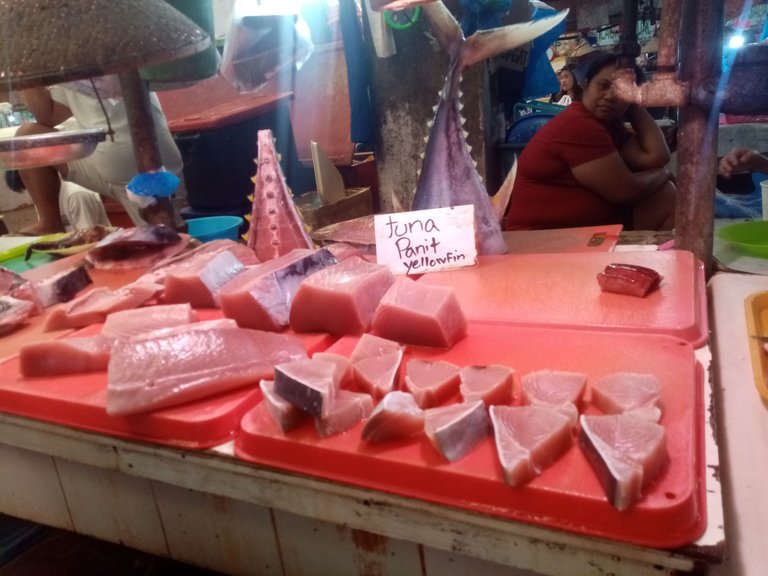 Fish are also cheap.
My daughter always prefer tuna, she like it when I make fish fillet, the favorite part is dipping it in hot sauce, that's her addiction.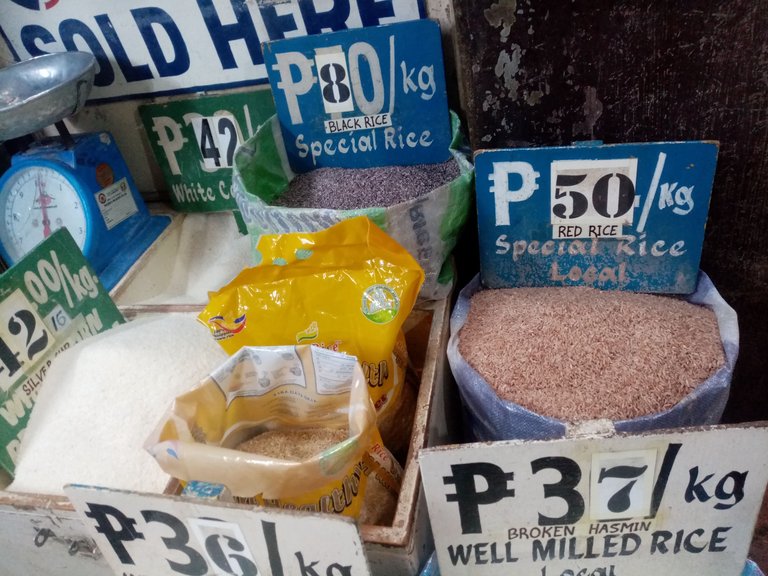 And when it comes to choosing rice, taadaaa! red and black rice are my favorites. I used to mixed them together. Its more rich in iron and more . And I support local product. I don't buy in the supper market. Why would buy the expensive rice coated with wax or that undergo a chemical process to prolong the life when I can get more healthier and cheaper rice it's also one way helping our very own farmers.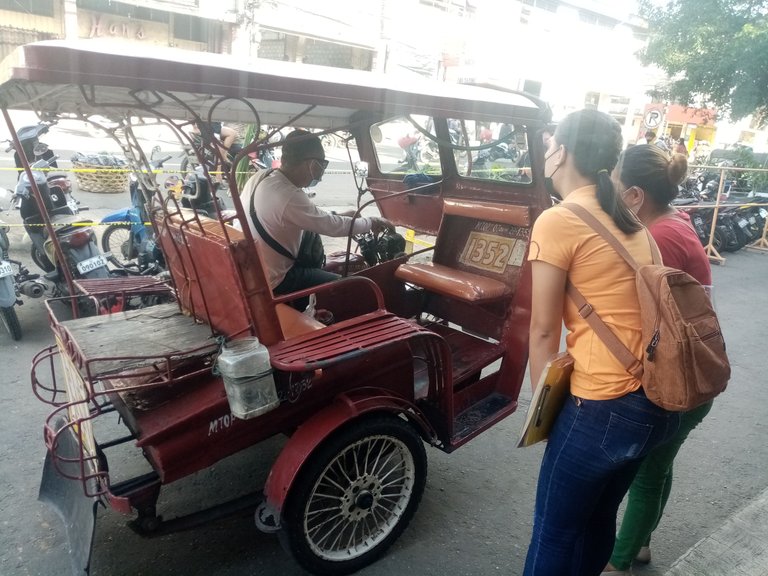 This is called " Tricycle."
A Trike or Tricycle is a typical Philippine public transportation means - a motorcycle with a sidecar for 3-5 passengers. Going anywhere for a reasonable fee. A fleet of Trikes waiting to transport you safely to all places. Always available outside the super market and they have designated waiting area.
The truth is I still have a lot of things about this place to share.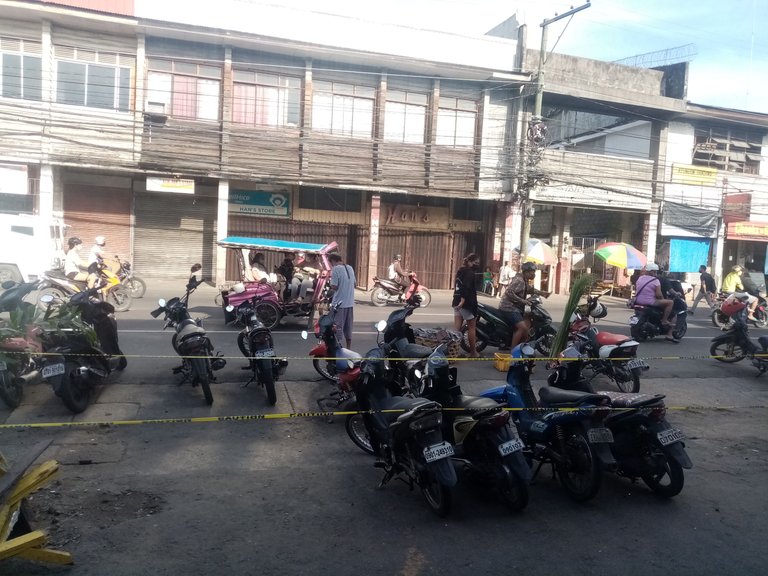 In my case, I have a motorbike "Airblade 150" it comes with a U-Box that can accommodate full-faced helmets and enough room for the rider's personal belongings. Lucky enough because I really don't like waiting, it's something I have to work on.
Well, I guessed I have everything I need for that day. I drove home, worked a few hours and cooked our meals. My daughter is still 12 years old and I still have to learn in cooking of course she need a lot of time for this, in her age, I still can't rely things on her.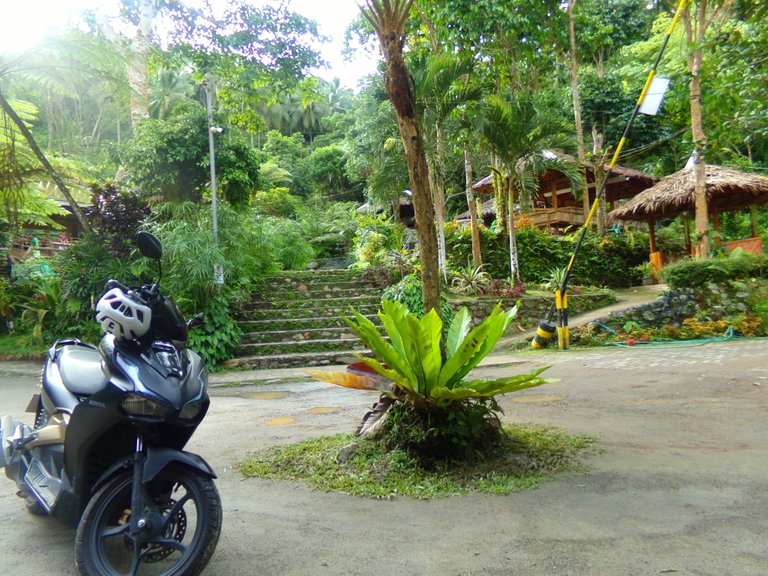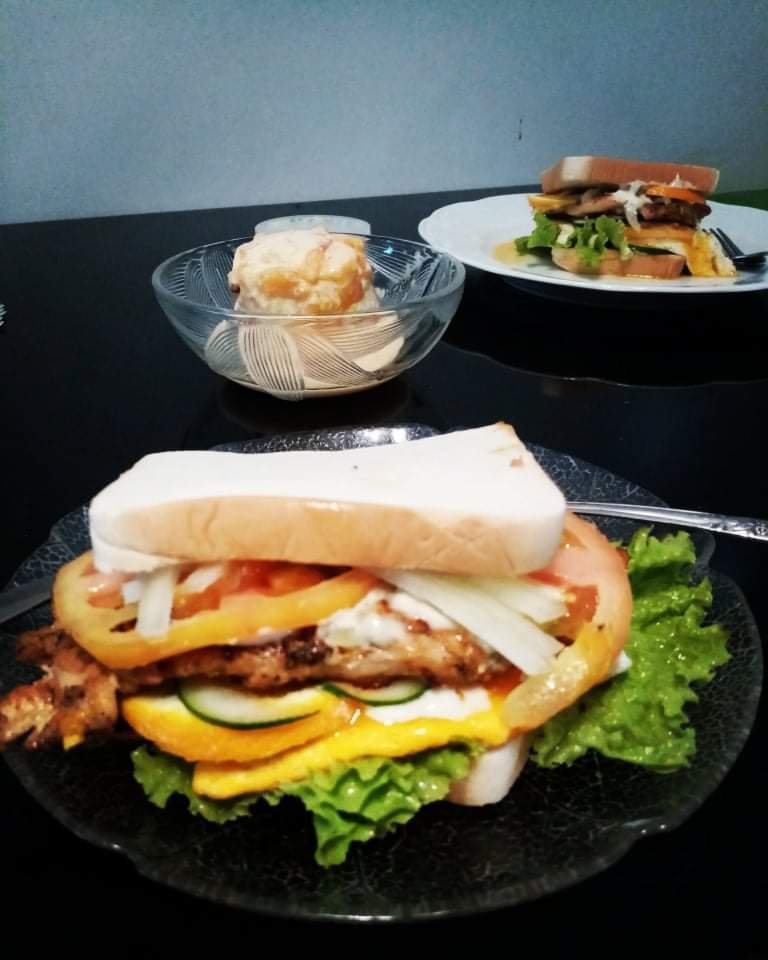 Instead of having rice and fish fillet,she made the choice , she wanted a chicken sandwich salad. so there we go! She love it though, the best part of cooking is to see a person enjoying the food.
Feeling accomplished and productive day. How' your day going? Do you alwyas find time for yourself? Just feel free to drop your comments below.
Thanks for dropping and checking my post! Till next time.
Have a nice day ever!
.
---
---