PORTRAIT DRAWING OF A SMILING FAT BOY (Charcoal Drawing)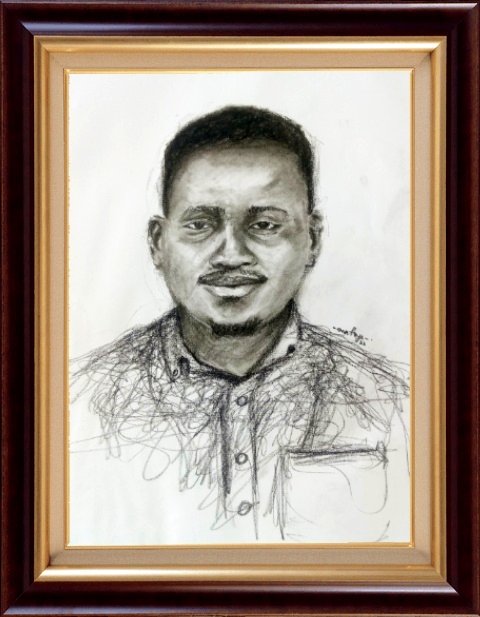 Hello Fellas 😊,
Today, I want to share with you my new art work. It's a random outdoor portrait drawing of a fat boy. wearing a shirt .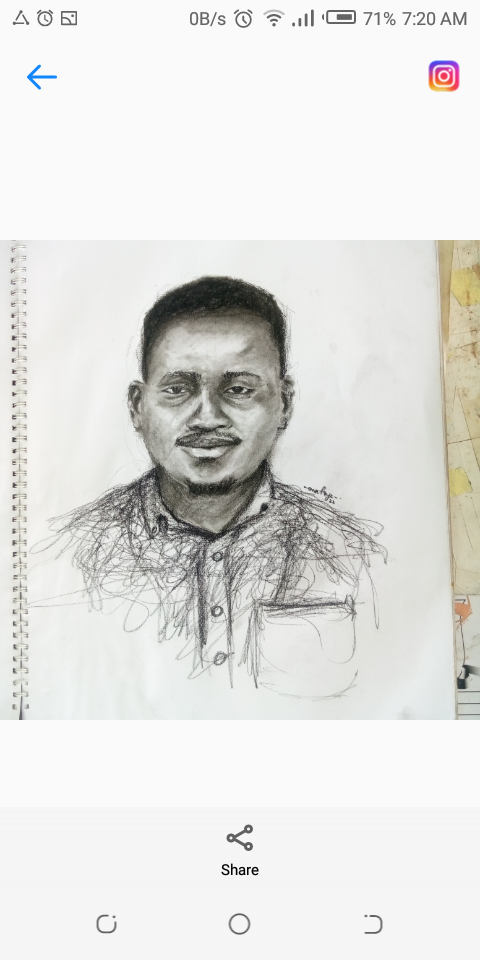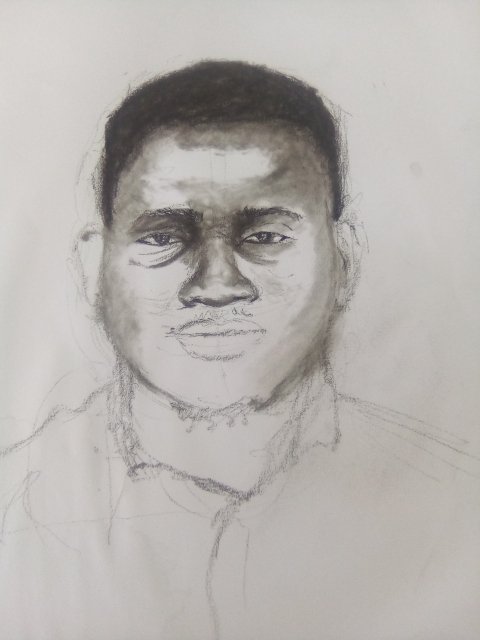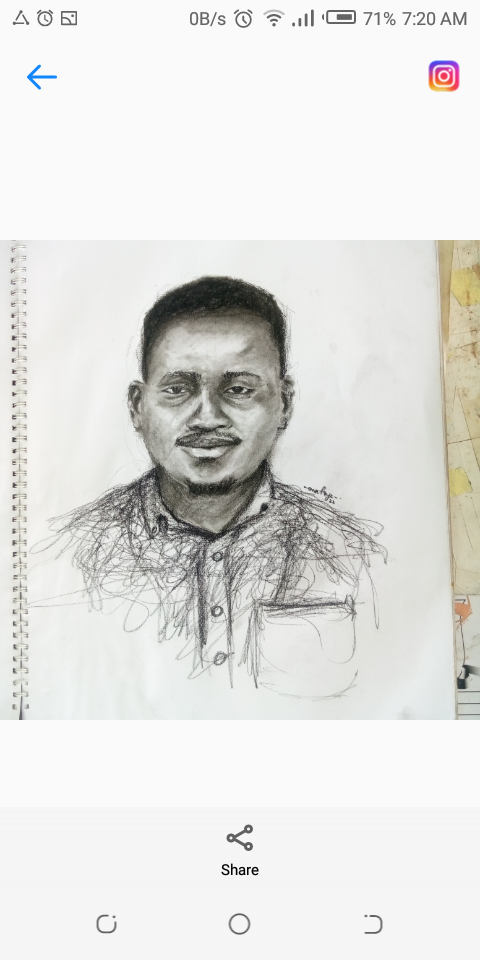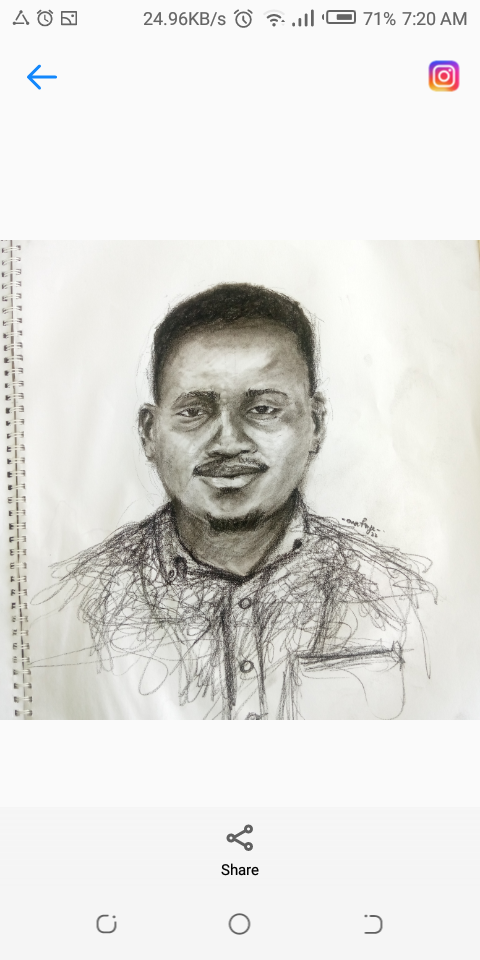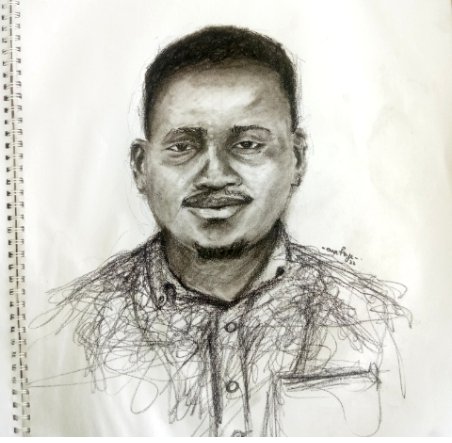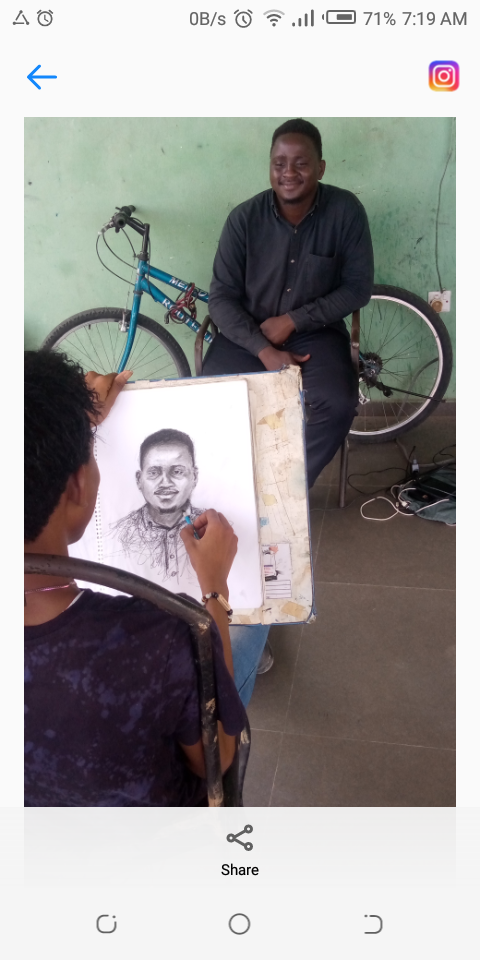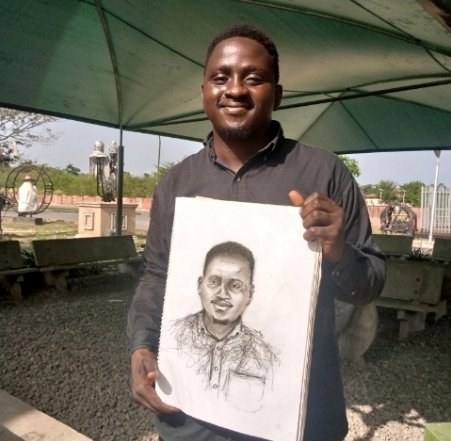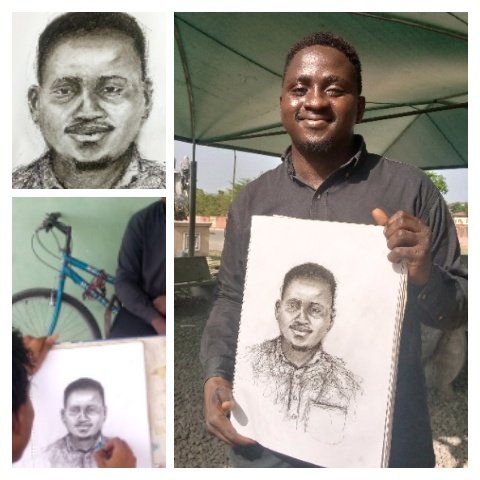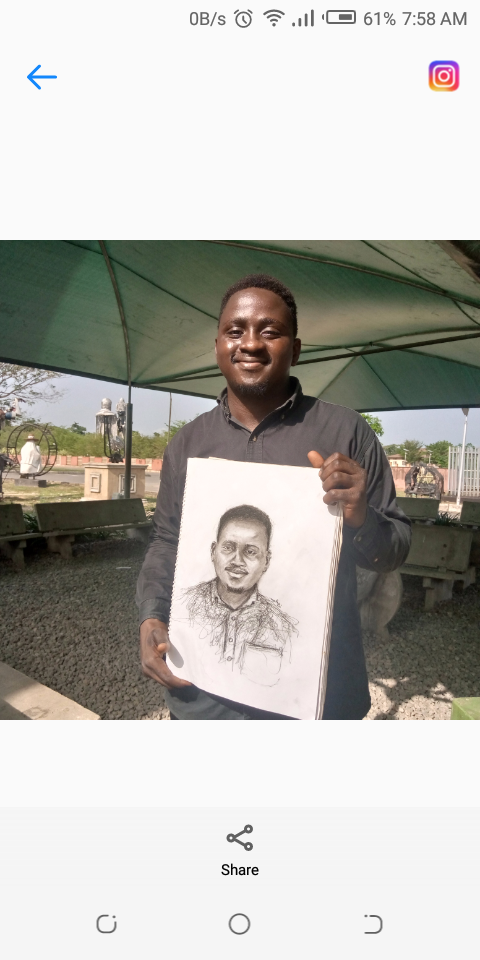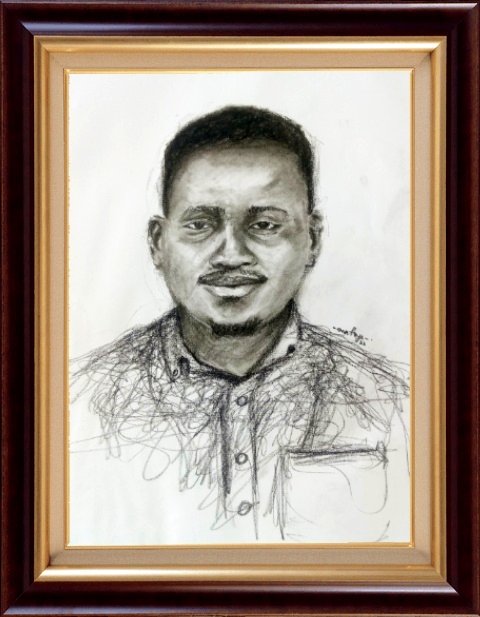 The portrait was done with a Charcoal pencil on a 150gram Sketchbook.
During the process I was timed for 15 mins. I used blending stump to differentiate light and shade.
And scribbling was used to finish the shirt..
---
---