✨ Celebrando la vida del Primer Cumpleañero de Agosto🎂🥂 // ✨ Celebrating the life of the First Birthday Boy of August 🎂🥂
Versión en Español
Saludos a mi querida comunidad de Family & Friends
Desde Agosto hasta diciembre son mis meses favoritos de año. Agosto porque es el mes donde celebramos mas cumpleaños en mi familia, incluyendo el mío, octubre porque es el mes donde nació mi hija Camila y diciembre por navidad. Así que se podría decir que de agosto en adelante es mi temporada favorita y esperada por todo el año.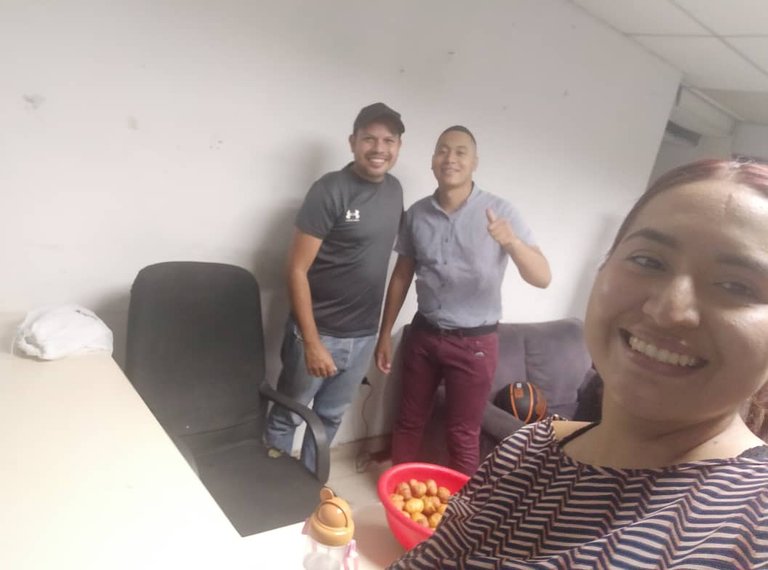 Ayer festejamos junto al primer cumpleañero del mes, mi primo arturo y sus 24 años, Wow 24 años y yo recuerdo aún sus piñatas y tortas con motivo de caricaturas 🥺 a medida que mi primo creció le fueron dejando de gustar las fiestas de cumpleaños, prefiere descansar o salir a comer fuera de casa, ¿ El motivo ? no lo sabemos, pero así han sido la mayoría de sus cumpleaños desde que era adolescente. Ayer en el grupo de whatssapp de nuestra familia mi tía ( su mamá) pidió que fuéramos hasta sus oficinas de trabajo para hacerle un pequeño compartir ya que hacía tiempo que no se celebraba de esta manera.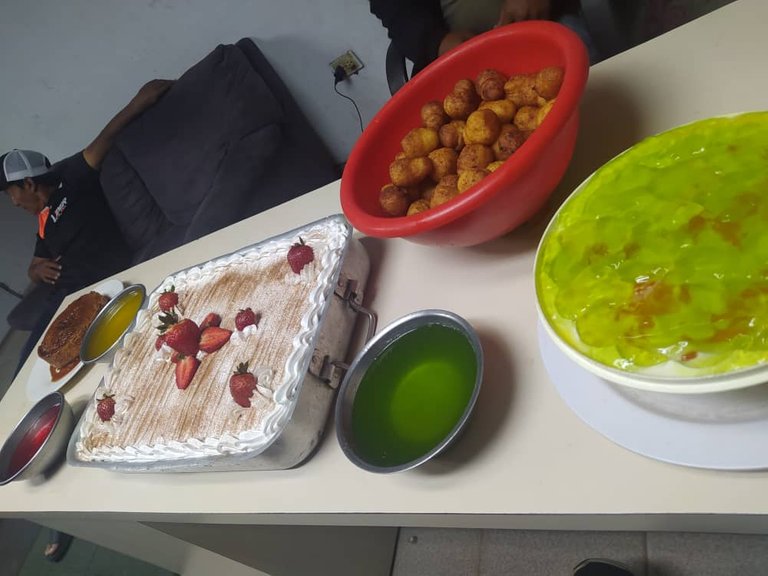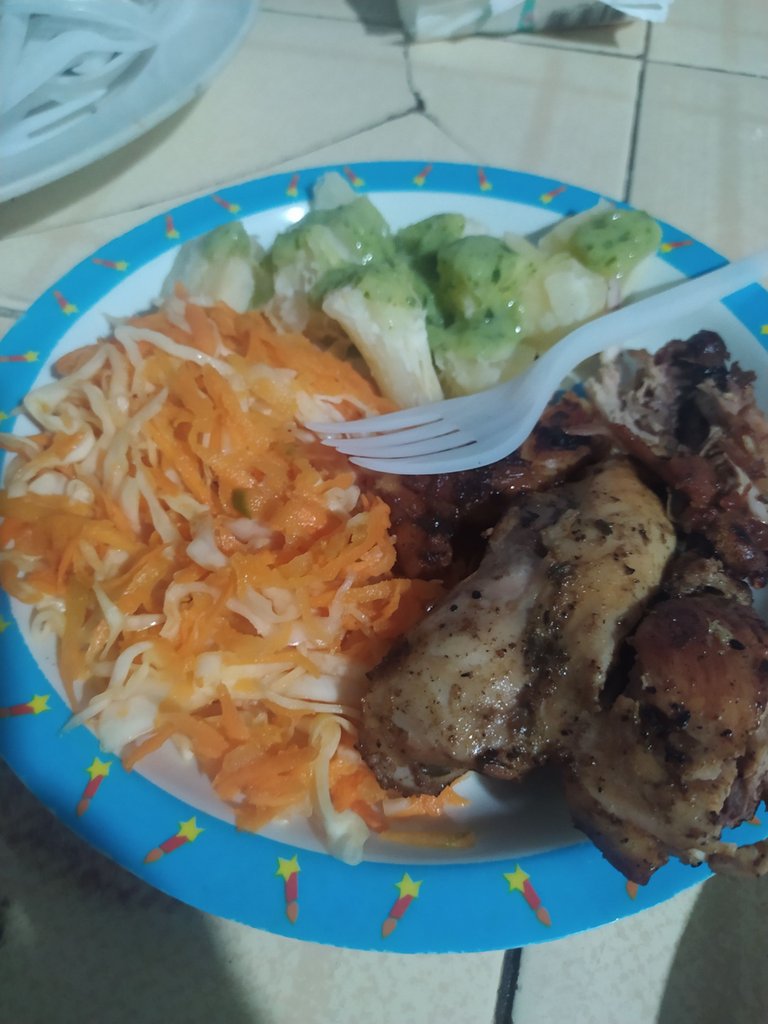 Era "sorpresa" ya que el estaba trabajando y siempre sale algo tarde de su jornada laboral, llegamos al sitio y mi tía muy emocionada tenía comida, pasapalos, gelatinas, quesillos y por supuesto la torta. Siempre los cumpleaños de mi primo los recordamos porque eran los que mas invitados tenían y en los que mas se repartía comida, en realidad mi tía ama festejar la vida, ayer también fue muy especial porque hace poco estuvo hospitalizada y fue operada de emergencia incluso su operación fue de ALTO riesgo y casi un mes de hospitalizacion así que estar ella presente en el cumpleaños de su hijo es un regalo de Dios.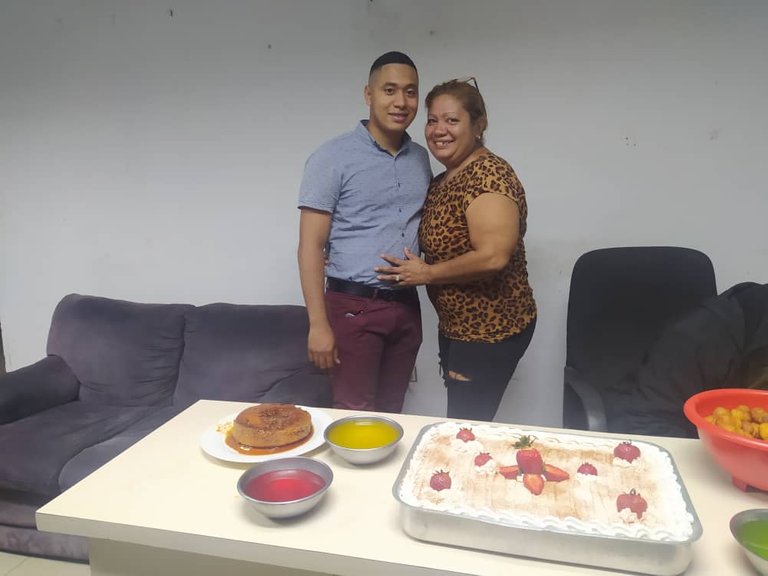 Luego de un par de horas llego el cumpleañero y ¡ Sorpresa ! todos estábamos allí la verdad su cara de emoción fue notoria cenamos y compartimos hasta historias de cuando el estaba pequeño y era "divertido" jajaja. La comida y los pasapalos estaban deliciosos fue algo sencillo pero mi tia es muy exagerada para cocinar así que quienes quisieron repetir comieron hasta 3 platos de pollo, yuca con guasacaca y ensalada. También aprovecharon la oportunidad para darle un regalo al cumpleañero el balón de basquet que tanto había querido comprar. Para mi fue bastante emotivo ver a su papá dándole este regalo, definitivamente los papás siempre vamos a ver a nuestros hijos pequeños 🥺 y verlos felices sin importar la edad.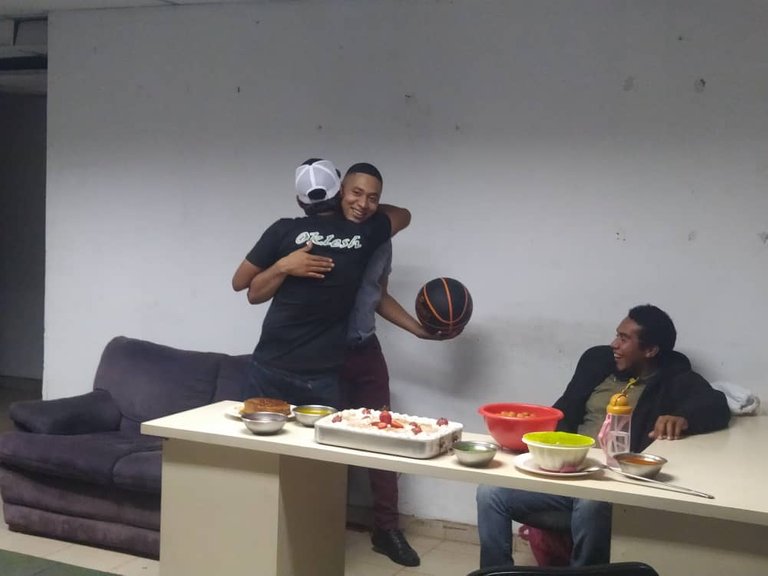 Llegó la hora de cantar cumpleaños, les cuento que mi familia así como los ven en estas fotos no son tan tranquilos sin embargo ayer se comportaron ya que el cumpleañero es bastante serio, pero al momento de cantar cumpleaños todo se sale de control. Sí, el cumpleaños se repite una y otra vez, también comienzan a cantar canciones infantiles y hasta el himno nacional, es una locura la verdad y todo.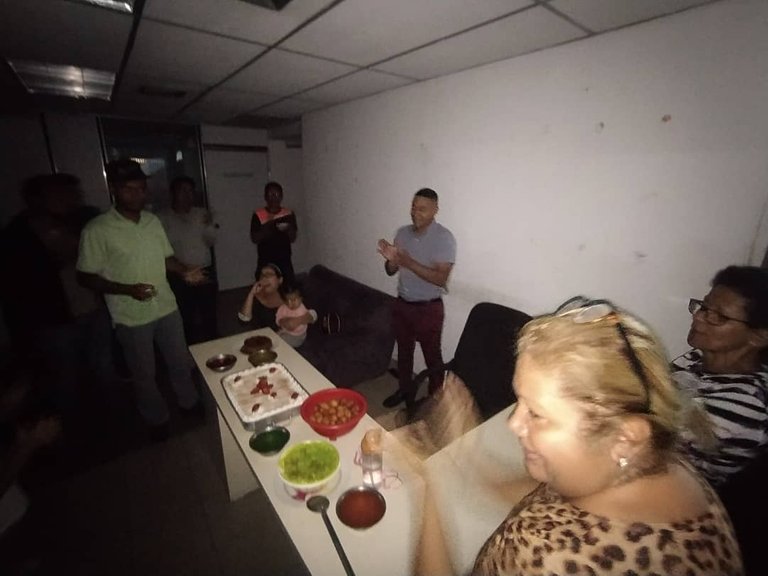 La pasamos muy bien incluso Camila no sale en casi fotos porque estaba emocionada con una bicicleta que le prestaron jaja paso parte de la noche aprendiendo a pasearse y el lugar tenía un espacio grande para ella disfrutar de la bicicleta. Al final retornamos a casa felices de iniciar agosto con un gran momento familiar, vienen mas cumpleaños y soy de las que festeja la vida de cada uno así sea con algo muy sencillo pero en estos tiempos debemos celebrar cada día y cada cumpleaños porque son un verdadero regalo de Dios.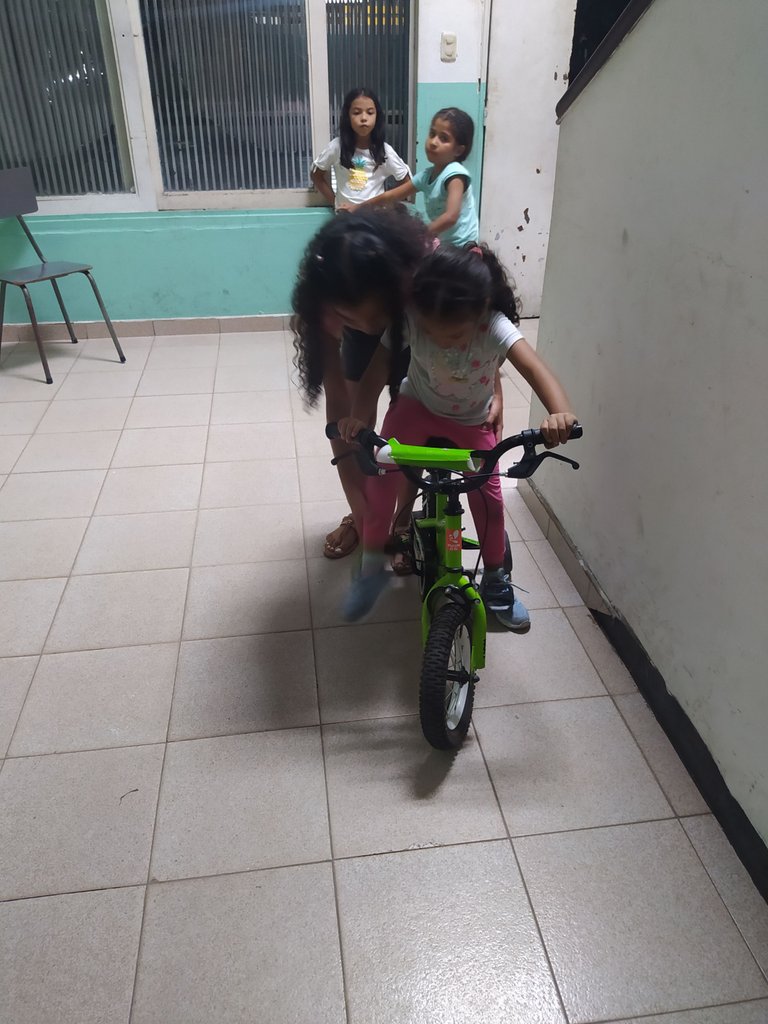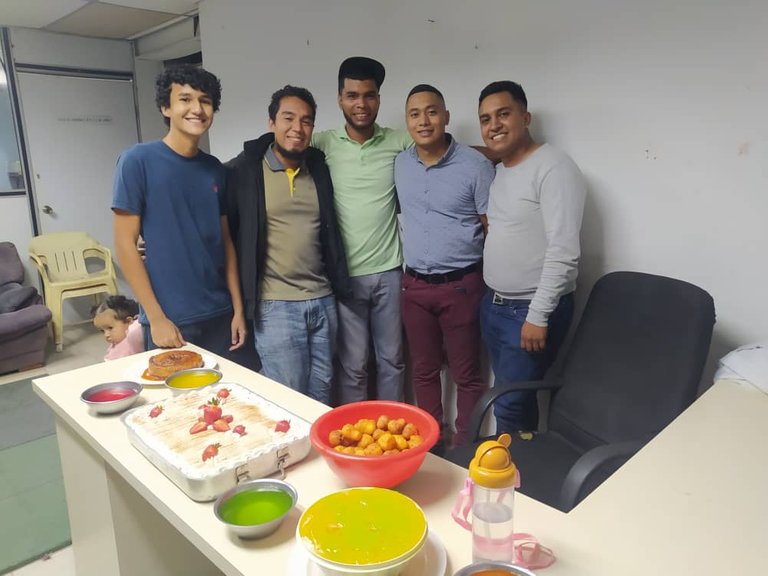 Gracias por leerme yo feliz de compartir con uds esta pequeña parte de mi vida. La familia es muy valiosa y si la tenemos cerca toca disfrutar cada momento junto a ellos, Hasta un próximo post.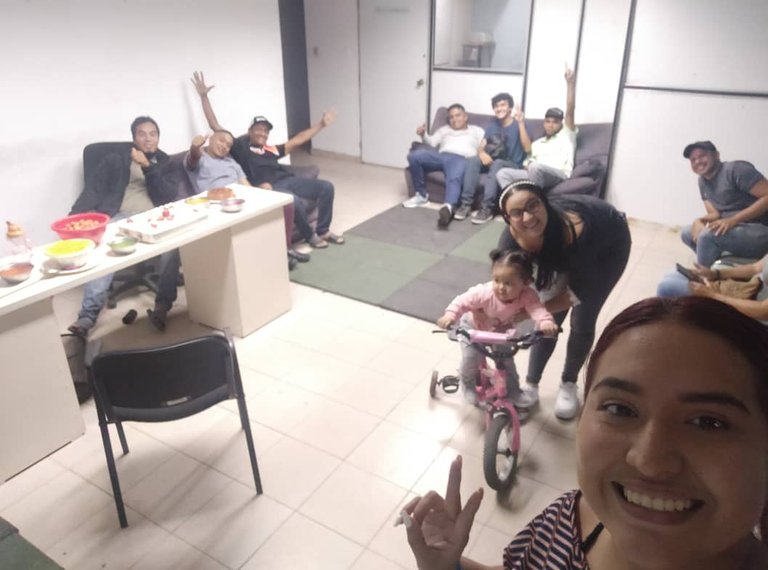 Fotos propiedad del autor.

English Versión
Greetings to my dear Family & Friends community.
From August to December are my favourite months of the year. August because it is the month where we celebrate the most birthdays in my family, including my own, October because it is the month where my daughter Camila was born and December because of Christmas. So you could say that from August onwards is my favourite season and I look forward to it all year round.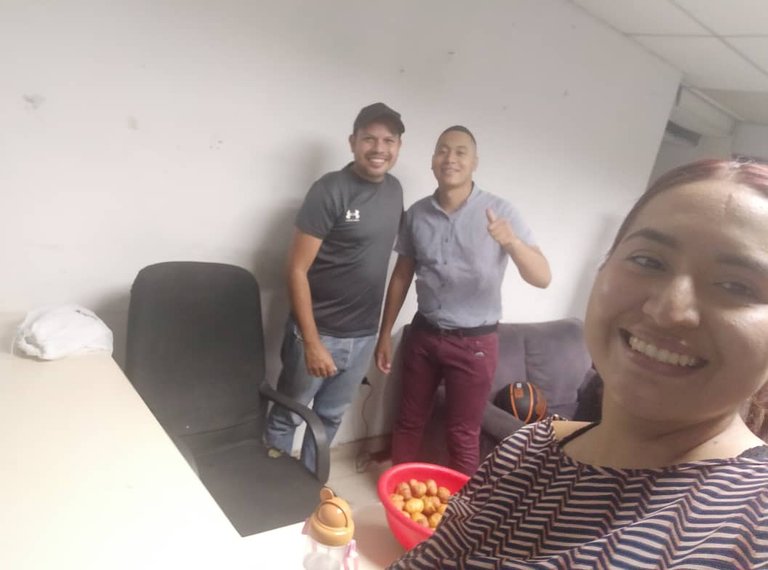 Yesterday we celebrated with the first birthday boy of the month, my cousin Arturo and his 24 years, Wow 24 years old and I still remember his piñatas and cakes with cartoon motifs 🥺 as my cousin grew up he stopped liking birthday parties, he prefers to rest or go out to eat outside the house, the reason? we don't know, but that's how most of his birthdays have been since he was a teenager. Yesterday in our family whatsapp group my aunt (his mum) asked us to go to her work office to share a little something with her as it had been a long time since she had celebrated in this way.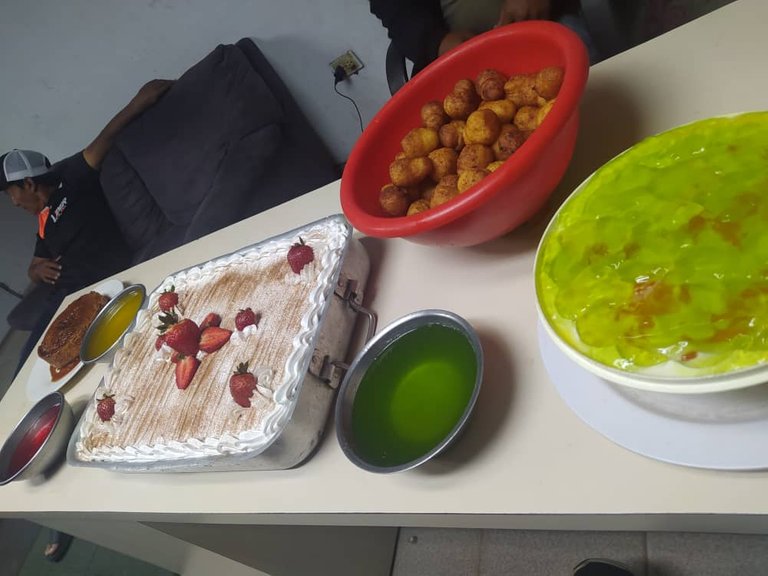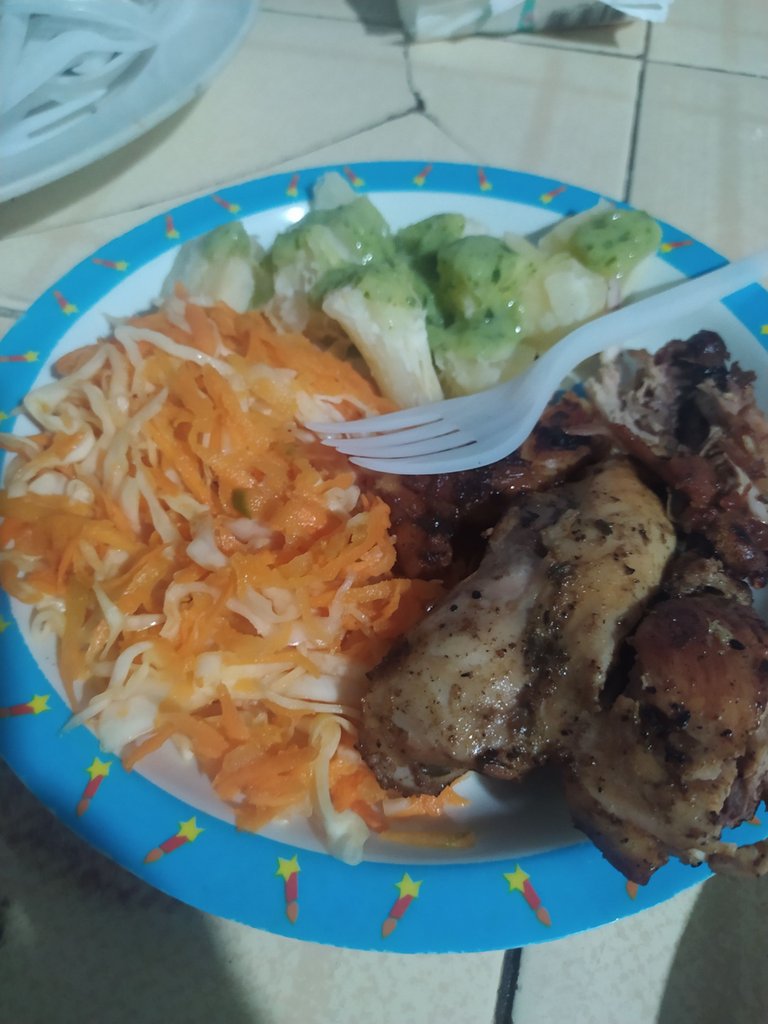 It was a "surprise" because he was working and he always leaves work late, we arrived at the place and my aunt was very excited and had food, snacks, jellies, cheese and of course the cake. We always remember my cousin's birthdays because they were the ones with the most guests and the most food was distributed, in fact my aunt loves to celebrate life, yesterday was also very special because she was recently hospitalized and underwent emergency surgery even her operation was HIGH RISK and almost a month of hospitalization so being present at her son's birthday is a gift from God.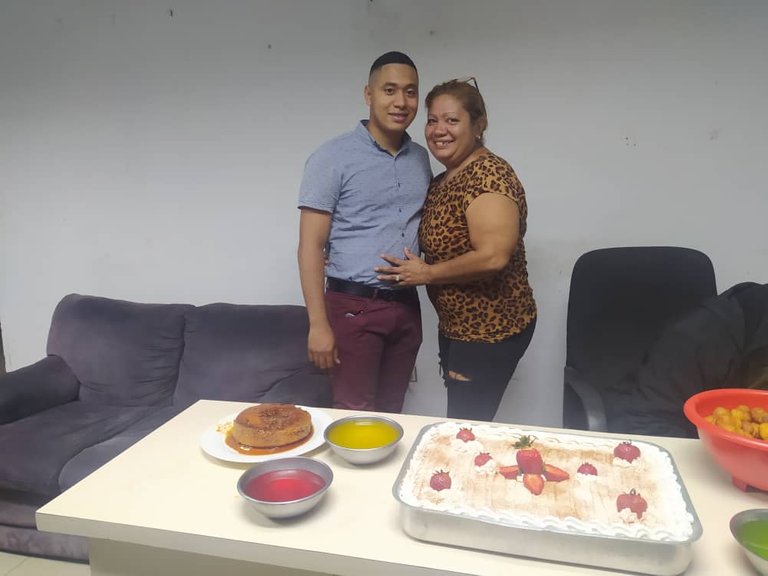 After a couple of hours the birthday boy arrived and surprise! We were all there and the truth was that his excited face was notorious. We had dinner and even shared stories of when he was little and it was "fun" hahaha. The food and the snacks were delicious, it was simple but my aunt is very exaggerated at cooking so those who wanted to repeat ate up to 3 plates of chicken, yucca with guasacaca and salad. They also took the opportunity to give the birthday boy the basketball he had wanted to buy so badly. For me it was quite emotional to see his dad giving him this gift, we dads definitely always go to see our young children 🥺 and see them happy no matter how old they are.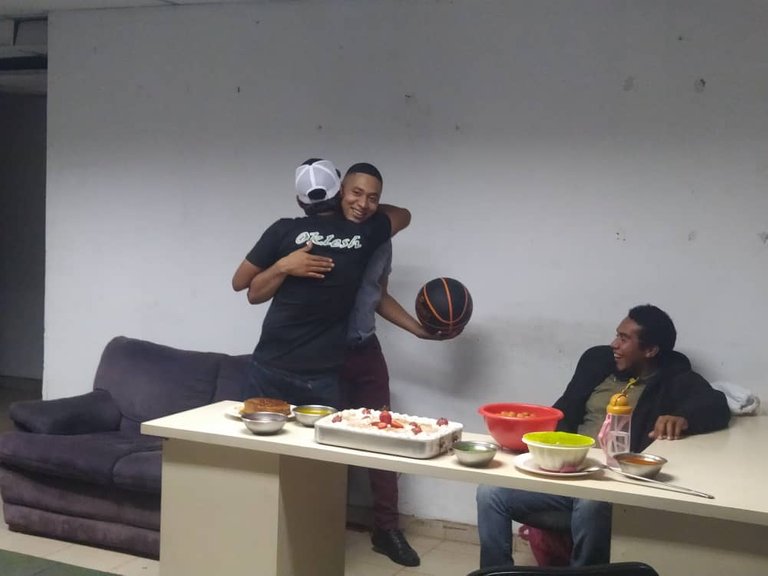 It was time to sing birthdays, I tell you that my family as you see them in these pictures are not so quiet but yesterday they behaved themselves as the birthday boy is quite serious, but when it comes to singing birthdays everything gets out of control. Yes, the birthday is repeated over and over again, they also start singing children's songs and even the national anthem, it's crazy and everything.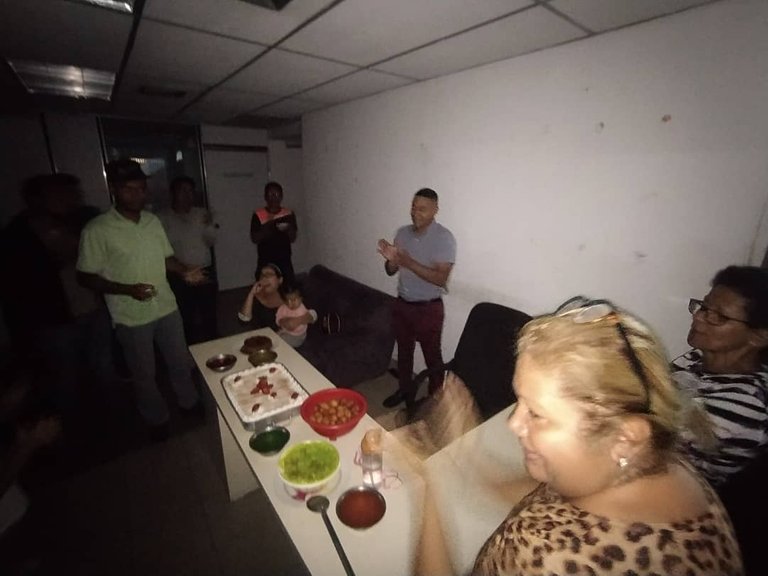 We had a great time even Camila didn't come out in almost any photos because she was excited with a bike that she borrowed haha she spent part of the night learning how to ride it and the place had a big space for her to enjoy the bike. At the end we returned home happy to start August with a great family moment, more birthdays are coming and I am one of those who celebrate the life of each one even with something very simple but in these times we should celebrate every day and every birthday because they are a true gift from God.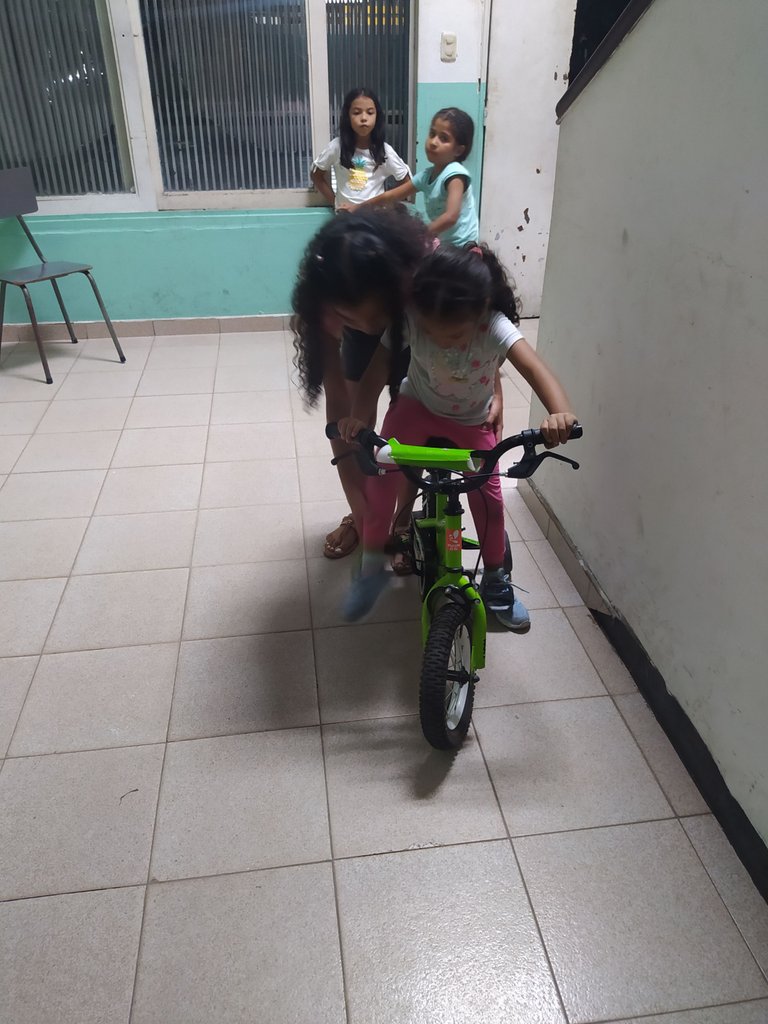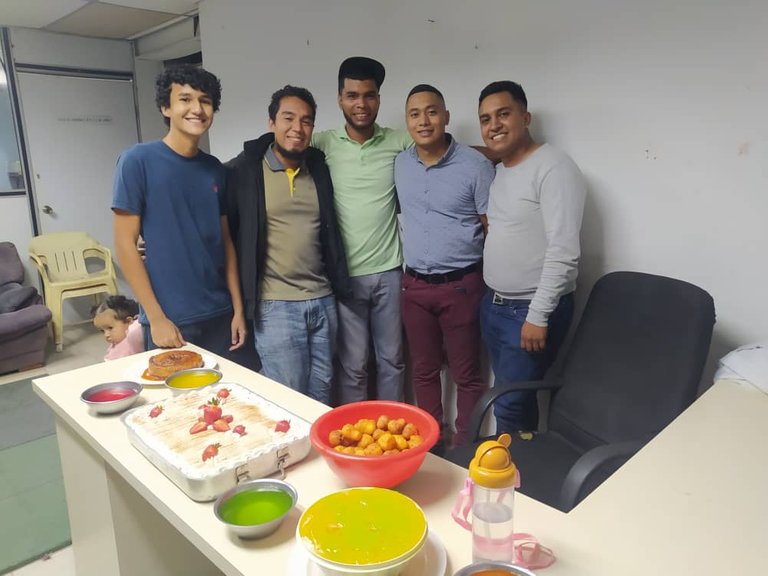 Thank you for reading me and I am happy to share with you this small part of my life. The family is very valuable and if we have it close to us we have to enjoy every moment with them, See you next post.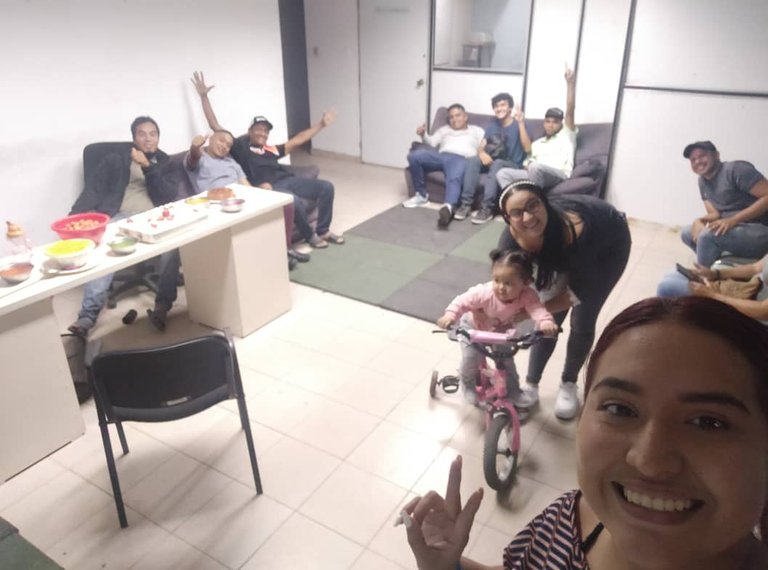 Photos property of the author.

---
---