Revision Problema eje Trasero || Rear Axle Problem Rear Axle Problem
Buenas a todos mis amigos de la comunidad de Hive, el día de hoy quiero compartir parte de un problema que me ocurrió mecánicamente con la camioneta de mi padre una Grand Blazer del año 94 versión sincrónica original, gran camioneta que le apodo el dragón rojo por lo que consume en gasolina, pero fuera de esto tremenda camioneta de confort y fuerza americano.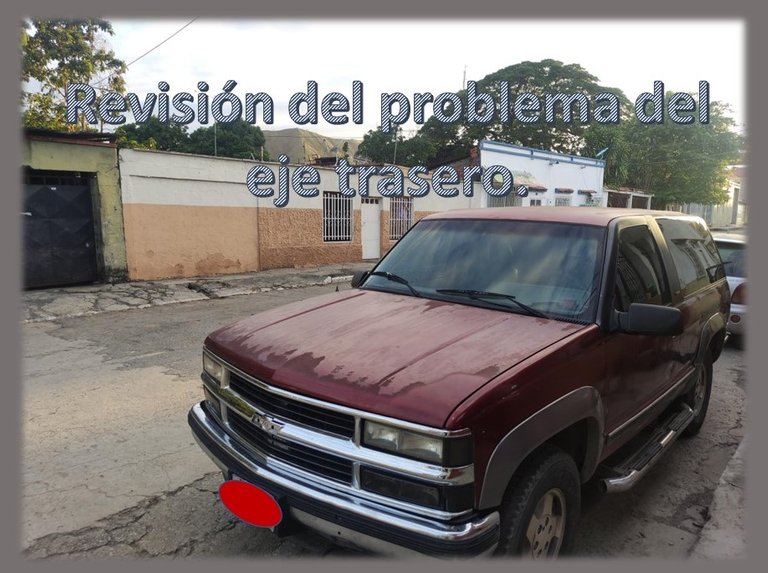 Hace no mas de una semana la camioneta presento un problema por el cual se tranco la transmisión y no se sabía porque había pasado, mi padre forzó moviéndola hacia delante y para atrás pero no hacia nada, hasta que se purgaron los frenos traseros para ajustar las bandas de freno y fue la única manera que se soltara, aparentemente ese día se había trancado las bandas de una rueda.
Por las condiciones de que momentáneamente no tengo vehículo para movilizarme estos días le pedí la camioneta a mi padre para poder cumplir con mis actividades y diligencias, tuve que viajar a la ciudad de Maracay estado Aragua por motivos médicos y aprovechar en conseguir unos repuestos de mi camioneta, en el trayecto del viaje me percate que la camioneta sonaba ronca como una turbina de avión cada vez que soltaba el acelerador como si era la caja de cambio o el diferencia lo cual me tenia preocupado ya que no sabía si me presentaría una falla o me dejaría varado en la carretera.
De esta forma decidí acercarme a mi taller de confianza aquí en villa de cura donde mi amigo Rony Olivo para revisar los problemas que tenga la camioneta y revisar, se procedió a desarmar la tapa del diferencial ya que el ruido que se producía ocurría allí y se presumía que podría ser falta de aceite o los rodamientos desgastados, al tumbar las ruedas y destapar los tambores de freno nos conseguimos con la gran parte de los problemas que presentaba la camioneta.
Ambas ruedas presentaban problemas con los cilindros de freno uno de ellos tenia gran desgaste, aunque corregible con el cambio del kit del mismo cilindro, pero por la parte del otro cilindro la cosa estaba mas grabe porque este estaba partido y las bandas trancadas descubriéndose el porque a mi padre se le había quedado trancada la distribución en aquella ocasión, descubrimos que también un juego de bandas de freno estaba agrietadas dañadas, por lo cual se terminó revisando la distribución para complementar la revisión la cual no tenia danos pero si se había movido la pieza llamada satélite y sus rodamientos están intactos.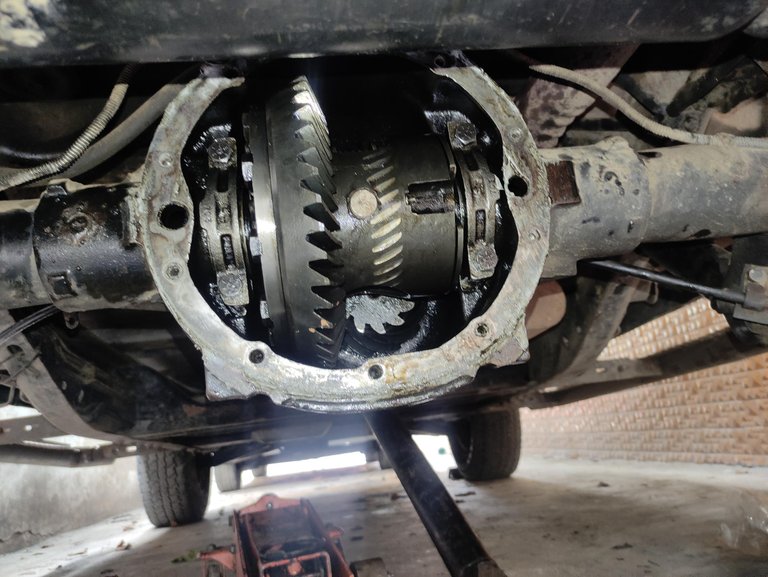 Fotos tomadas desde mi Poco X3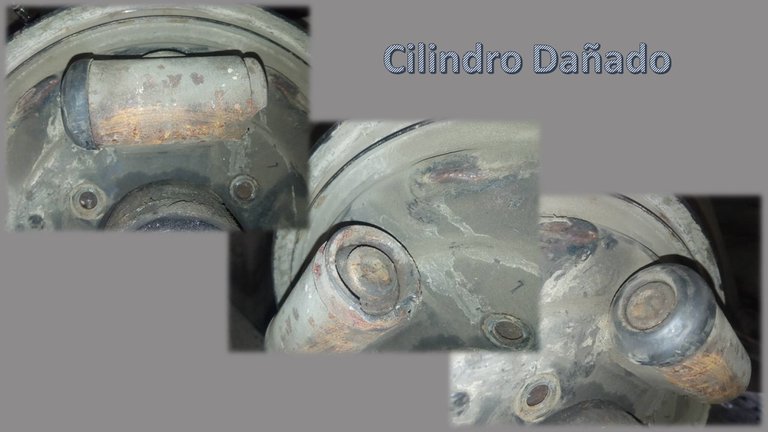 Fotos tomadas desde mi Poco X3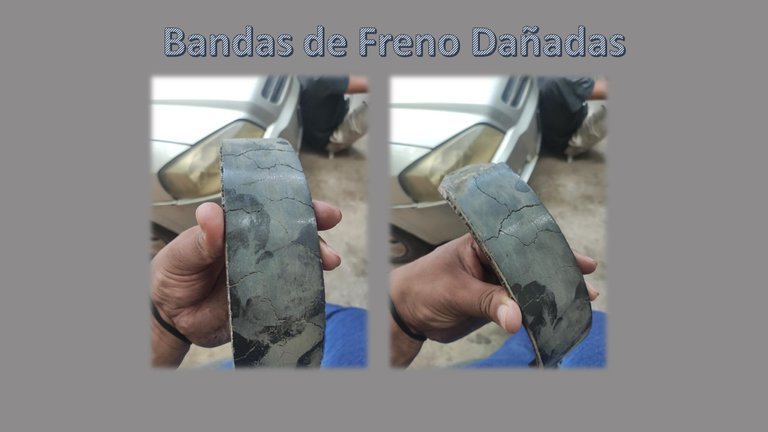 Fotos tomadas desde mi Poco X3
Para complementar decidimos hacer la lista de repuestos para la reparación de este problema la cual consistirá en remplazar los cilindros de freno preferiblemente, comprar 2.5 litros de aceite 140w para el diferencial, 1 litro de liga dot4, remplazar el kit de bandas de frenos, comprar o fabricar la empadura de la tapa del diferencial y su respectivo silicón, el sueño mas anhelado seria conseguir todos los repuestos en un solo lugar para no perder tiempo y poder reparar rápidamente.
Gracias por apartar tiempo y estar aquí leyendo esta publicación, si tienen alguna pregunta, critica o sugerencia pueden dejar sus comentarios que con gusto responderé, saludos a todos y hasta la próxima.
Todas las imágenes fueron tomadas desde mi dispositivo Poco X3



English Version
Good to all my friends of the Hive community, today I want to share part of a problem that happened to me mechanically with my father's truck a Grand Blazer of 94 original synchronous version, great truck that I nicknamed the red dragon for what it consumes in gasoline, but out of this tremendous truck of American comfort and strength.
No more than a week ago the truck presented a problem in which the transmission jammed and it was not known why it had happened, my father forced moving it forward and backward but it did nothing, until the rear brakes were bled to adjust the brake bands and it was the only way to release it, apparently that day the bands of a wheel had jammed.
For the conditions that momentarily I have no vehicle to mobilize these days I asked my father the truck to meet my activities and errands, I had to travel to the city of Maracay Aragua state for medical reasons and take advantage of getting some spare parts for my truck, During the trip I noticed that the truck sounded hoarse like an airplane turbine every time I released the accelerator as if it was the gearbox or the difference which had me worried because I did not know if I would present a failure or leave me stranded on the road.
So I decided to go to my trusted workshop here in villa de cura where my friend Rony Olivo to check the problems with the truck and review, we proceeded to disassemble the differential cover as the noise that occurred there and it was presumed that it could be lack of oil or worn bearings, to knock down the wheels and uncover the brake drums we got with much of the problems that presented the truck.
Both wheels had problems with the brake cylinders, one of them had great wear, although correctable with the change of the kit of the same cylinder, but on the part of the other cylinder the thing was more serious because it was broken and the bands were locked discovering why my father had been locked distribution on that occasion, We discovered that also a set of brake bands was cracked and damaged, so we ended up checking the distribution to complement the review which had no damage but if the piece called satellite had moved and its bearings are intact.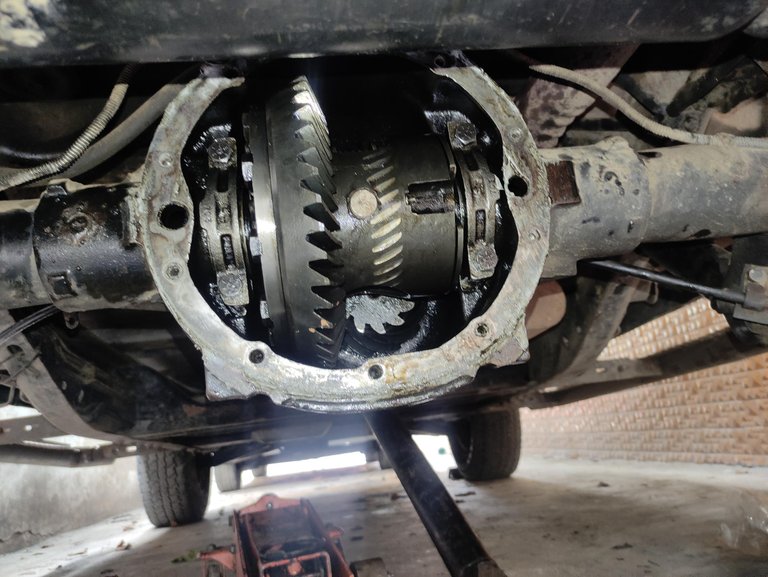 Photos taken from my Poco X3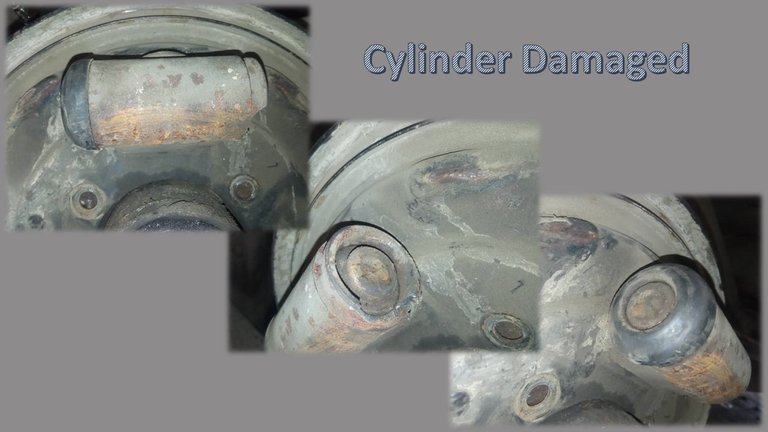 Photos taken from my Poco X3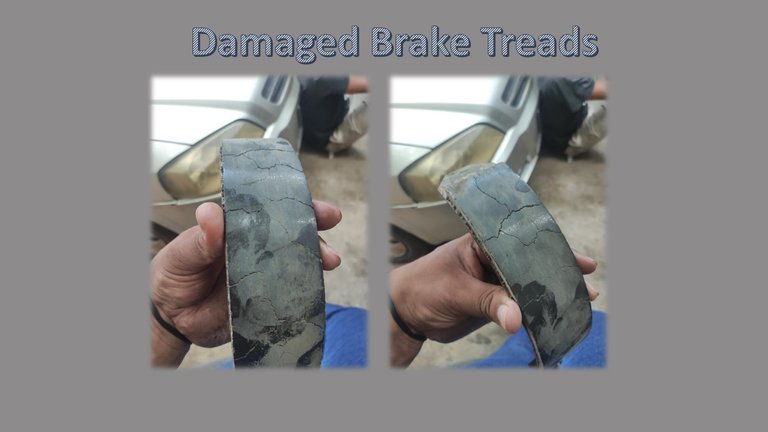 Photos taken from my Poco X3
To complement this we decided to make a list of spare parts for the repair of this problem which will consist of replacing the brake cylinders preferably, buy 2.5 liters of oil 140w for the differential, 1 liter of dot4 league, replace the brake band kit, buy or manufacture the gasket of the differential cover and its respective silicone, the most desired dream would be to get all the parts in one place to avoid wasting time and to repair quickly.
Thank you for taking the time to read this publication, if you have any question, criticism or suggestion you can leave your comments that I will gladly answer, greetings to all and see you next time.
All images were taken from my Poco X3 device.



---
---