Como obtener Casillero Gratuito en Miami || How to get a free locker in Miami
Buen día amigos de la comunidad se me ha ocurrido entre los últimos posts de traer un material que aporte para todos algo de utilidad, por ello en esta ocasión pienso proporcionar la información del Courier o Casillero que utilizo para mis envíos de
Amazom
,
EBay
,
Walmart
entre otros comercios estadounidenses, el cual es la empresa de servicio de envíos aéreos y marítimo
Kexport
.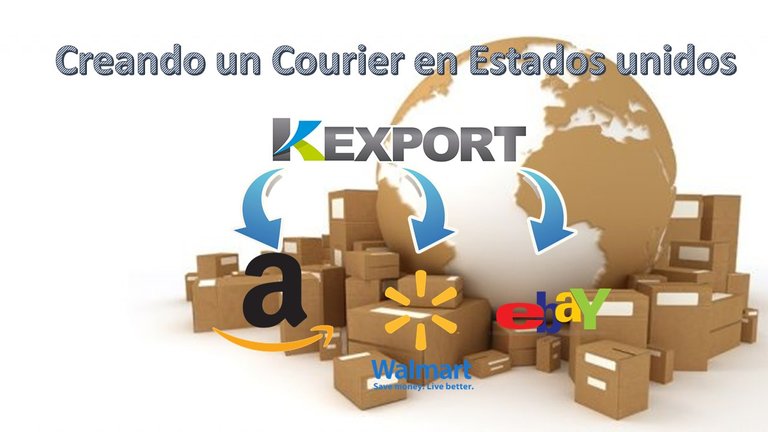 Esta empresa está encargada de realizar envíos de carga como lo mencione al inicio de manera aérea y marítima desde los Estados unidos a Venezuela, Panamá y parte de Latinoamérica, la cual cuenta con personal amigable y altamente calificado para el manejo de la carga con la experiencia total para los servicios de exportación, importación, empaque y despacho de mercancía.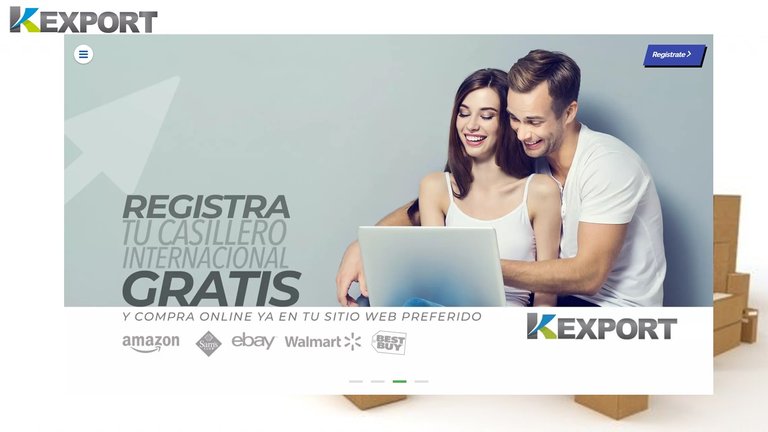 Ya sabiendo y conociendo un poco de la empresa, algo que debemos hacer con cualquier empresa en donde deseemos crear un Courier o Buzón, vamos a iniciar con un registro para poder obtener nuestro casillero en Miami de Kexport, si lo deseamos podemos buscar en el buscador de preferencia
Kexport
Para este caso particular que trabajaremos con esta empresa específica, o podemos escribir en la barra de direcciones
www.kexport.net
, abriendo este portal vemos la página de inicio de la empresa, la cual nos muestra todos los servicios que brindan, su ubicación, calculadora de envío entre otros, Encontraremos que en la parte superior izquierda se encuentra el botón de Registro para nuevos usuarios el cual nos redirigirá a un formulario común donde nos pedirá nuestra información como lo es el nombre, apellido, dirección, ciudad, provincia o estado, código postal, correo electrónico, teléfono de habitación, teléfono móvil y número de documento de identidad, por ultimo ingresamos el código que nos ofrece la página y aceptamos los términos para registrar.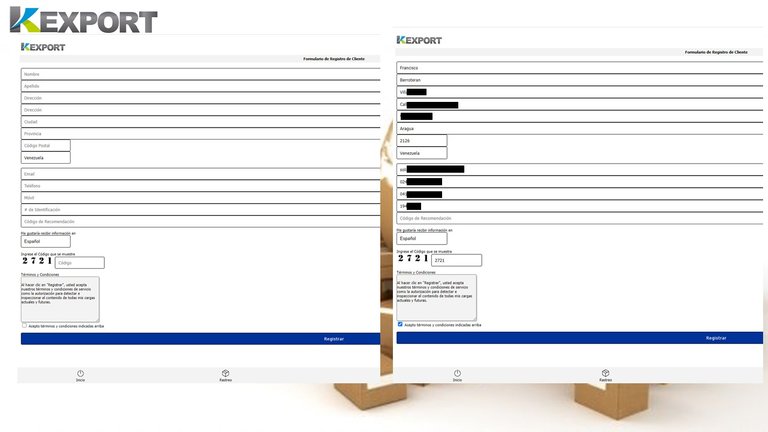 Una vez este listo nos llegará un correo electrónico en el cual nos dan la bienvenida dándonos los datos de cuál es nuestra dirección en Miami para recibir en el almacén junto con nuestro código Kexport, y a su vez nos generan un usuario y contraseña para iniciar sesión en su portal web por donde nosotros vamos a generar las prealertas de los envíos o compras que hagamos, verificar almacén, verificar si tenemos algún envío en tránsito, la facturación, y las instrucciones que vienen siendo las alertas de los tracking o códigos de rastreo que proporcionamos en las prealertas.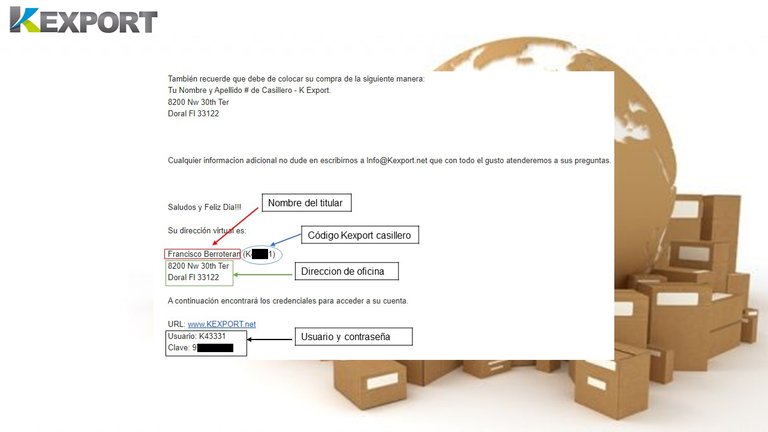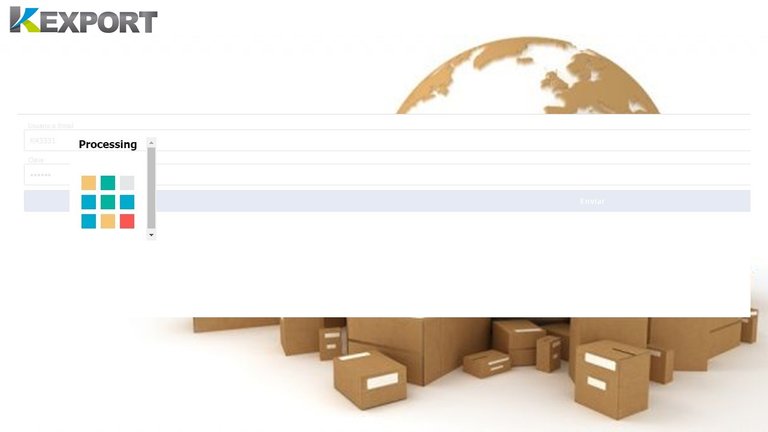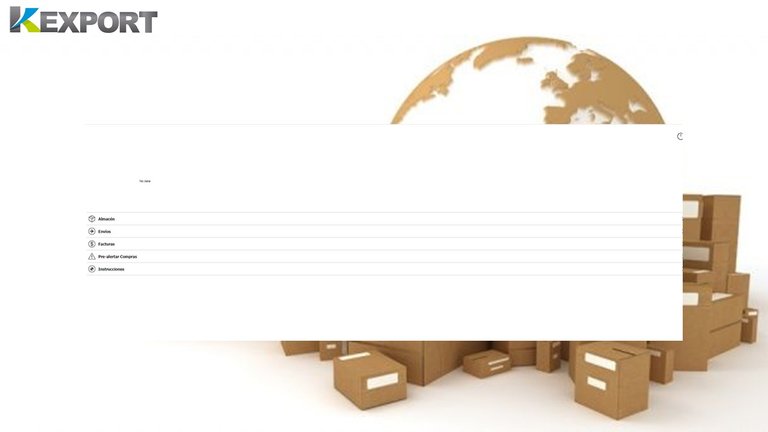 Cabe acotar que este Courier sirve para comprar en
Alibaba
y
Aliexpress
, también recomiendo por experiencia que se genere aparte de las prealertas por la página se haga por un correo electrónico escribiendo a
[email protected]
con la información de las compras o envíos que hagan al casillero, lo normal sería enviarlo con la siguiente información, Nombre y Apellido, agencia que envía y código tracking, método de envío, Aéreo o Marítimo, así de esta manera se puede generar la facturación de tus envíos, también de esta forma puedes consolidar y juntar todos los paquetes que recibas para crear una sola salida de Miami a Venezuela u otro país de Latinoamérica, en el caso de Venezuela puedes cancelar en moneda local o en dólares la facturación


Gracias por estar aquí amigos, espero que este aporte les sea de mucha utilidad para mi lo es ya que parte de mi trabajo ha sido traer cosas de afuera para mis clientes, saludos nos vemos pronto.






Todas las imágenes fueron capturas de pantallas de la pagina oficial de Kexport tomadas desde mi Ordenador, con la aplicación bandicam
English Version
Good morning friends of the community it has occurred to me among the last posts to bring a material that provides something useful for everyone, so this time I plan to provide the information of the Courier or Locker that I use for my shipments of Amazon, EBay, Walmart and other U.S. businesses, which is the air and sea shipping service company Kexport.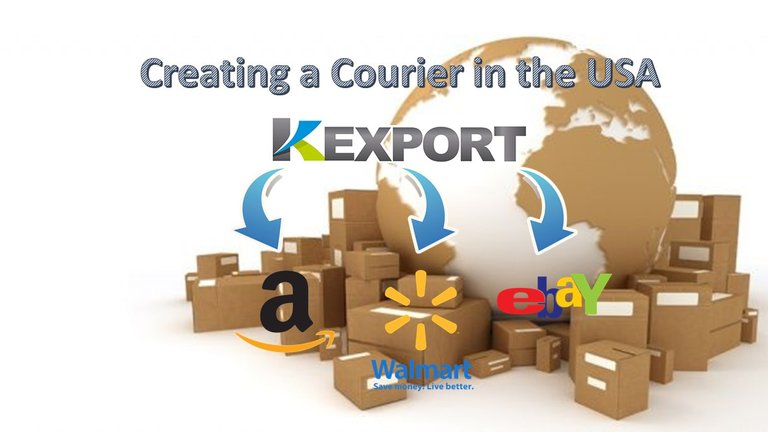 This company is in charge of shipping cargo as I mentioned at the beginning by air and sea from the United States to Venezuela, Panama and part of Latin America, which has friendly and highly qualified personnel to handle the cargo with the total experience for export, import, packaging and clearance services.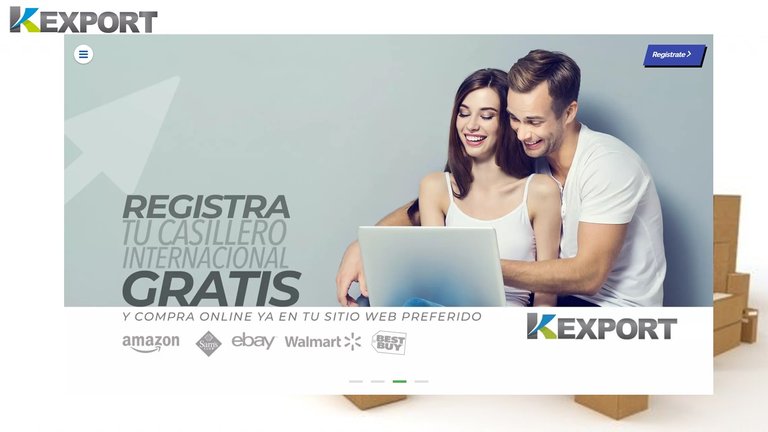 Already knowing and knowing a little about the company, something that we must do with any company where we want to create a Courier or Mailbox, we are going to start with a registration to be able to obtain our locker in Miami from Kexport, if we wish we can search in the search engine preferably
Kexport
For this particular case we will work with this specific company, or we can write in the address bar
www.kexport.net
, opening this portal see the page of home of the company, which shows us all the services they provide, their location, shipping calculator among others, We will find that in the upper left part there is the Registration button for new users which will redirect us to a common form where it will ask us our information such as name, surname, address, city, province or state, zip code, email, room phone, mobile phone and identity document number, finally we enter the code I go that the page offers us and we accept the terms to register.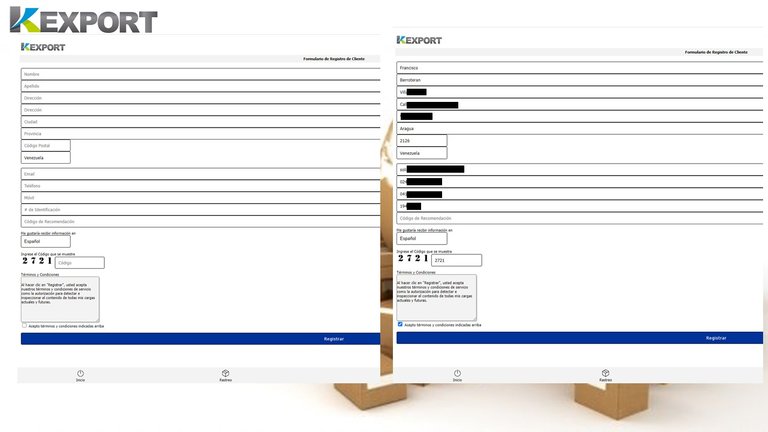 Once it is ready we will receive an email in which they welcome us giving us the data of what is our address in Miami to receive in the warehouse along with our Kexport code, and in turn we generate a username and password to log into your web portal where we will generate the pre-alerts of shipments or purchases we make, check warehouse, check if we have any shipment in transit, billing, and instructions that come being alerts tracking or tracking codes that we provide in the pre-alerts.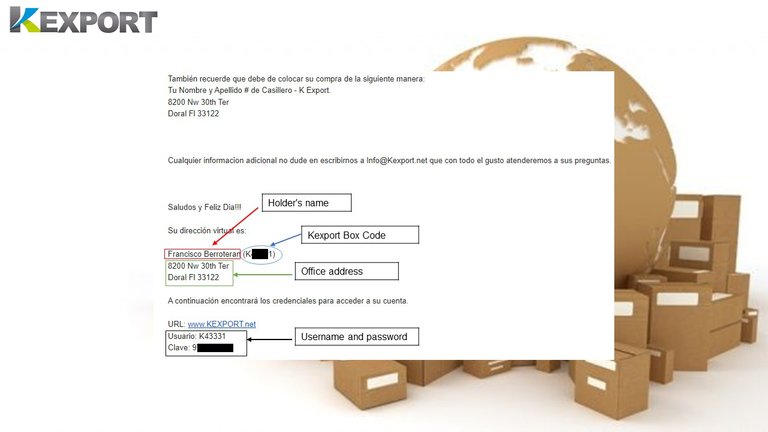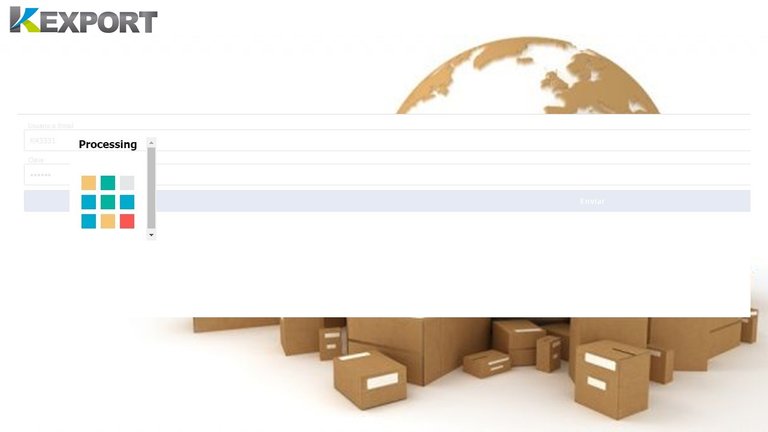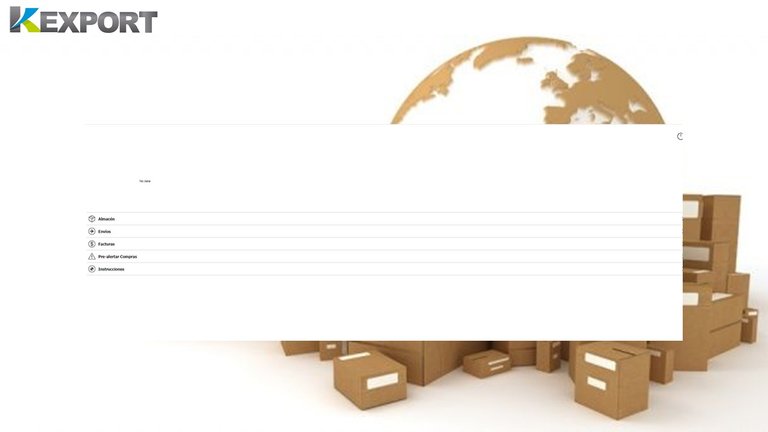 It should be noted that this Courier serves to buy in
Alibaba
and
Aliexpress
, I also recommend from experience that is generated apart from the pre-alerts by the page is done by an email by writing to
[email protected]
with the information of purchases or shipments that make the locker, the normal would be to send it with the following information, Name and Surname, agency that sends and tracking code, shipping method Air or Sea, so in this way you can generate the billing of your shipments, also in this way you can consolidate and put together all the packages you receive to create a single departure from Miami to Venezuela or other Latin American country, in the case of Venezuela you can cancel the billing in local currency or in dollars.


Thanks for being here friends, I hope this contribution is very useful for me it is since part of my job has been to bring things from outside for my clients, greetings see you soon.



All the images were screenshots of the official page of Kexport taken from my computer, with the application bandicam
---
---