The memory of my parents' house [ENG-ESP] El recuerdo de la casa de mis padres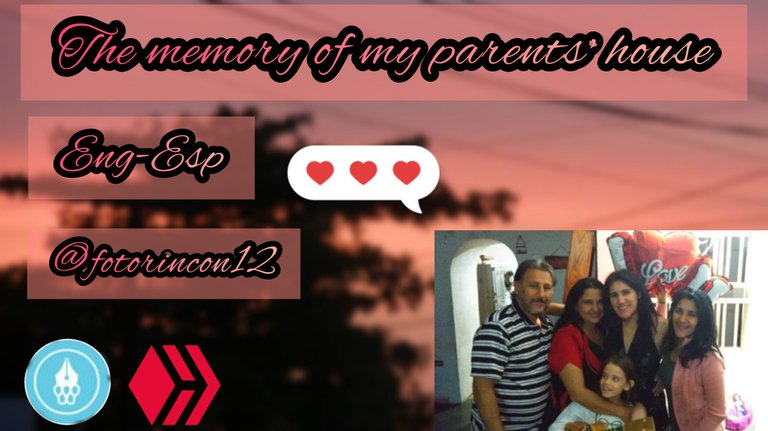 Whenever I think of my parents' house I feel like crying, why? I don't know, or maybe I have the notion that I do, but I also feel mixed emotions.
Siempre que pienso en la casa de mis papás me dan ganas de llorar, ¿Por qué? No sé, o quizá tengo la noción de que sí, pero también siento emociones encontradas.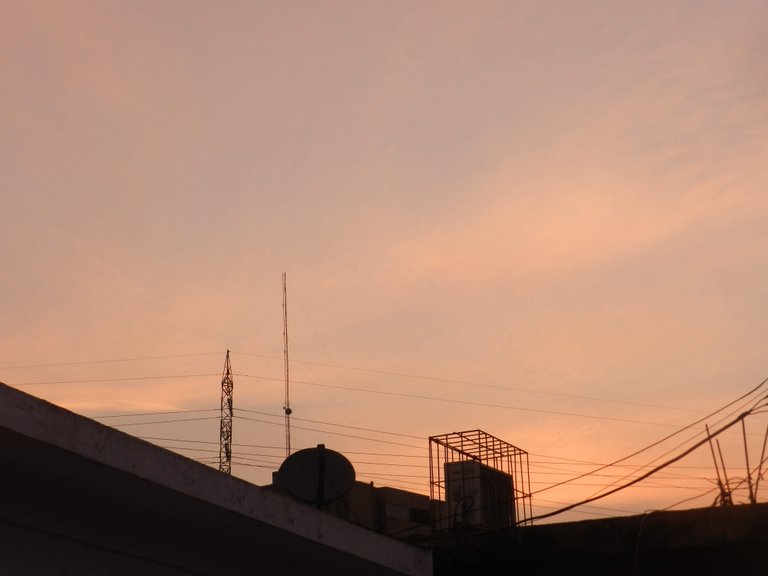 When I was Chama I wanted to leave my parents' house and have my full independence, and I achieved it, but after I left home everything changed, everything that my home meant was left in memories and I know it will never be the same. I don't deny that I miss everything about being a child and living with them and although for many moments in my adulthood I felt bad and wanted to escape I feel guilty because I believe that I didn't make the most of my last days.
Cuando era Chama quería salir de casa de mis padres y tener mi independencia plena, y lo logré, pero después de salir de casa todo cambió, todo lo que significaba mi hogar quedó en recuerdos y sé qué jamás será igual. No les niego que extraño todo lo que era ser niña y vivir con ellos y aunque por muchos momentos en mi adultez me sentí mal y quería escapar me siento culpable porque creo que mis últimos días nos los aproveché al máximo.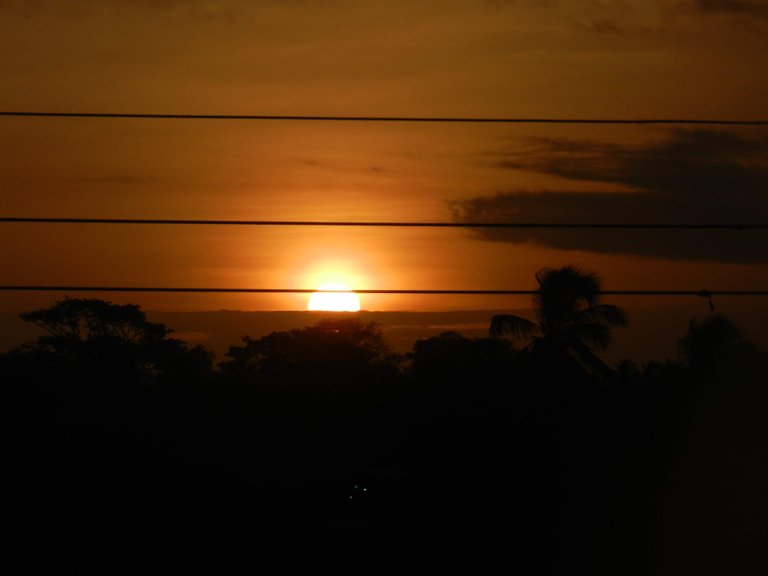 From home I remember a thousand and one things, if not everything, because that's how it happens when you miss someone, or something, you remember and record everything.
De casa recuerdo mil y un cosas, si no es que todo, porque así pasa cuando extrañas a alguien, o algo, recuerdas y te grabas todo.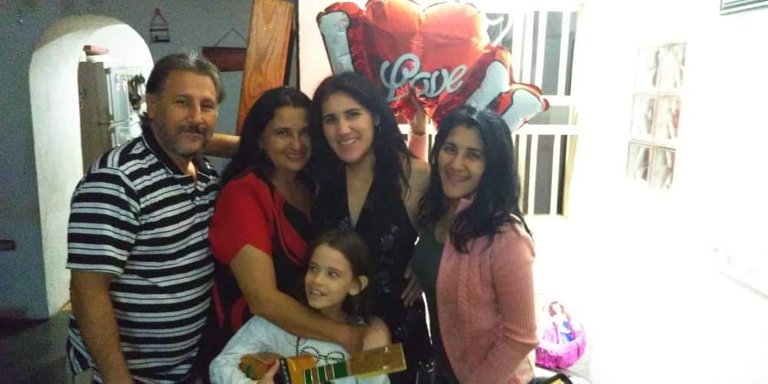 My parents' house was my home for 23 years, it was my place of love, my corner of life and adventures, and although my parents are not perfect for me they were the best. Now that I moved I am surrounded by buildings but at my parents' house the sunsets were beautiful, surrounded by trees, and with the best company my parents and my sisters could have, not only that, you could feel the warmth in the mornings, and the sun coming through the windows, that's what my house looks like. I also remember my dad snoring loudly and my mom fighting hahaha, or the smell of coffee and arepitas with the radio from 5 am, all fighting for the bathroom, or the Chinchorro in the front and my dad sleeping in it.
La casa de mis papás fue mi hogar por 23 años, fue mi lugar de amor, mi rincón de la vida y aventuras, y aunque mis papás no son perfectos para mí fueron los mejores. Ahora que me mudé estoy rodeada de edificios pero en casa de mis viejos los atardeceres se veían hermosos, rodeados de árboles, y con la mejor compañía que podía tener mis papás y mis hermanas, no solo eso, se sentía la calidez en las mañanas, y el sol entrando por las ventanas, en eso mi casa se parece. También recuerdo a mi papá roncando fuerte y a mi mamá peleando jajaja, o el olor a cafecito y arepitas con el radio desde las 5 am, todos peleando por el baño, o el Chinchorro puesto en el frente y mi papá durmiendo en él.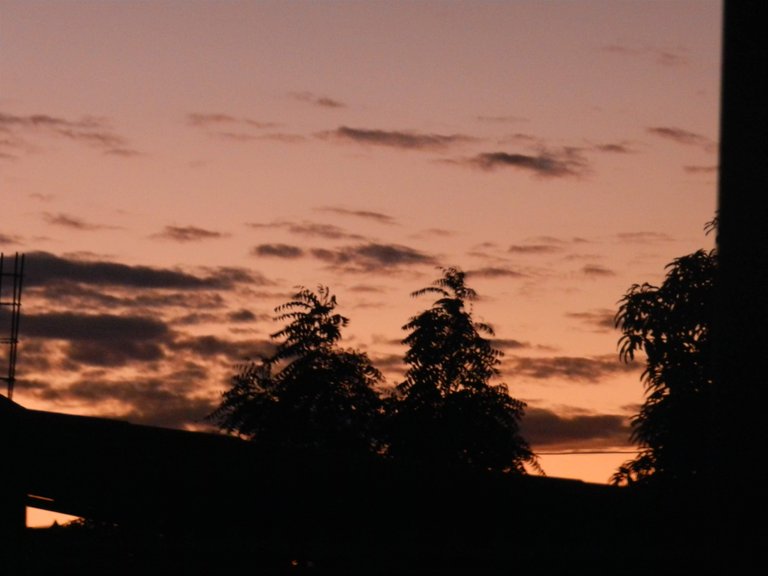 They say that to remember is to live, I also believe that to remember is to cry, to laugh, to feel and to love. Our old people's house will always be the place where we will leave our hearts, our best years, our good and bad days, where we will leave our parents getting old, it is where our photos will always be in the album and every time we visit that house we will remember something that marked us.
Por ahí dicen que recordar es vivir, también creo que recordar es llorar, es reír, en sentir y es amar. La casa de nuestros viejos siempre será ese lugar donde dejaremos nuestro corazón, nuestros mejores años, nuestros días buenos y malos, dónde dejaremos a nuestros padres poniéndose viejos, es donde siempre estarán nuestras fotos en el álbum y que cada vez que visitemos esa casita recordaremos algo que nos marcó.
⸻⸻⸻⸻⸻⸻𝓐𝓜𝓡𝓛 ♐︎⸻⸻⸻⸻⸻⸻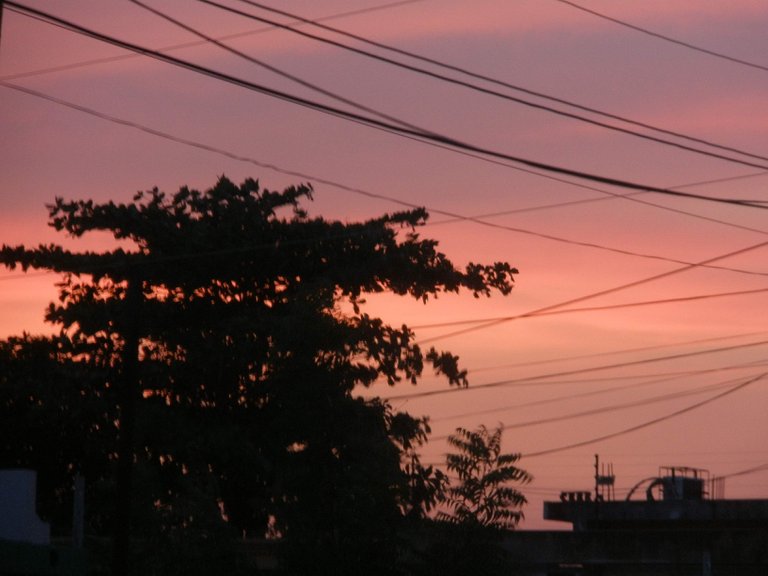 I know that when we have our own home everything changes, the way of seeing things, the hardness of our heart, adult life blinds us and everyone takes their own path, but I am sure of one thing, that every time we remember something of that home, nostalgia will fill our hearts.
Si aún pueden aprovechar la vida con sus padres háganlo, se que cuando tenemos nuestro propio hogar todo cambia, la forma de ver las cosas, pa dureza de nuestro corazón, la vida de adulto nos ciega y cada quien toma su camino pero de una cosa si estoy segura, de que cada vez que recordemos algo de ese hogar la nostalgia nos llenará el corazón.
▂▂▂▂▂▂▂▂▂▂▂▂▂🎥🎞️📷@Fotorincon12🎤🎙️🎧▂▂▂▂▂▂▂▂▂▂▂▂▂▂▂
La fotografías son capturadas por mi celular Redmi 9t y a veces con mi cámara Nikon p500. A parte de fotografías subo contenido sobre maquillajes, recetas de cocina, reflexiones y opiniones porque mi imaginación es extensa y mi intencion es crear temas de conversaciones que terminen en agregar nuevas amistades. Mis traducciones son de Deepltranslate, mis editores son el celular, picasa, inshot, o Canva. Un abrazo y mis mejores deseos para ustedes.
The photographs are captured by my Redmi 9t cell phone and sometimes with my Nikon p500 camera. Apart from photographs I upload content about makeup, recipes, reflections and opinions because my imagination is extensive and my intention is to create topics of conversations that end up adding new friendships. My translations are from Deepltranslate, my editors are mobile, picasa, inshot, or Canva. Best regards and best wishes to you.

▂▂▂▂▂▂▂▂▂▂▂▂▂🎥🎞️📷@Fotorincon12🎤🎙️🎧▂▂▂▂▂▂▂▂▂▂▂▂▂▂▂
---
---