Salida con mi hermana después de mucho tiempo [ENG-ESP] Outing with my sister after a long time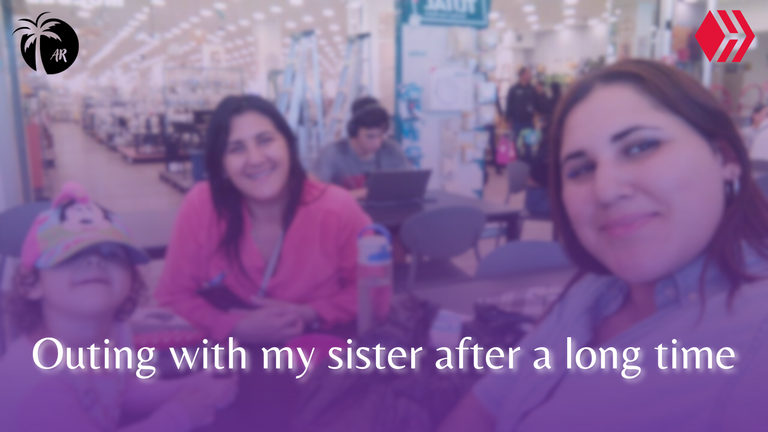 ▂▂▂▂▂▂▂▂▂▂▂▂▂▂▂▂▂▂▂▂▂▂⋆▂▂▂▂▂▂▂▂▂▂▂▂▂▂▂▂▂▂▂▂▂
El lunes comencé a trabajar nuevamente, y antes de la hora de salida mi hermana se apareció con mi sobrina, mi mamá y mi abuela, así que pedí permiso y me fui con ellas a hacer las diligencias.
Monday I started work again, and before quitting time my sister showed up with my niece, my mom and my grandmother, so I asked permission and went with them to run errands.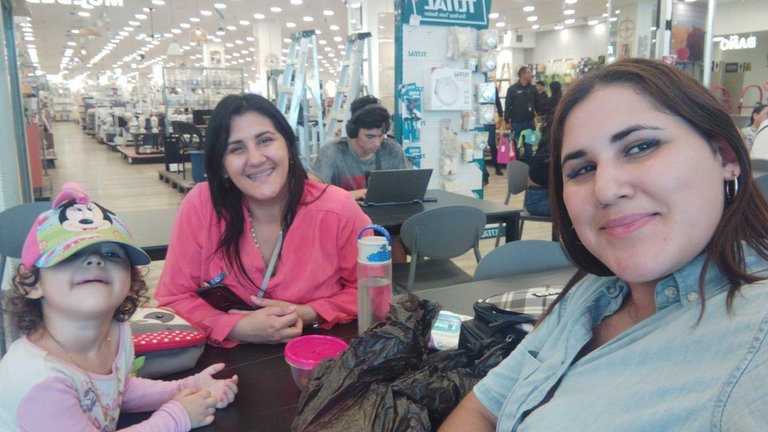 Yo no salgo con ellas mucho, y tenía rato que no lo hacía pero em encantó, la verdad me gustó demasiado. Mi mamá está un poco enferma y estos son los momentos que yo disfrutó de verdad y atesoro en mi corazón.
I don't go out with them much, and I hadn't done it for a while but I loved it, I really enjoyed it too much. My mom is a little sick and these are the moments I really enjoyed and treasure in my heart.
Mi mamá tenía que hacerse un eco grama a las 4 de la tarde y me fueron a buscar desde las 11 am, ellas decidieron ir a galerías (Un centro comercial conocido acá en Maracaibo) y caminamos un rato, preguntamos precio y nos fuimos. Luego fuimos a otro centro comercial llamado Traki, caminamos compramos unas cosas, nos tomamos fotos, hablamos,. nos reímos. Mi hermana y yo desayunamos jeje a las 12 del día una cachapa que nos llevó mi mamá y compartimos, con unas galletas, hablando de todo al mismo tiempo y super rápido, como si se nos acabara el tiempo.
My mom had to have an ultrasound at 4 pm and they went to pick me up at 11 am, they decided to go to Galerias (a well known mall here in Maracaibo) and we walked around for a while, asked prices and left. Then we went to another mall called Traki, we walked around, we bought some things, we took pictures, we talked, we laughed. My sister and I had breakfast hehe at 12 o'clock a cachapa that my mom brought us and we shared, with some cookies, talking about everything at the same time and super fast, as if we were running out of time.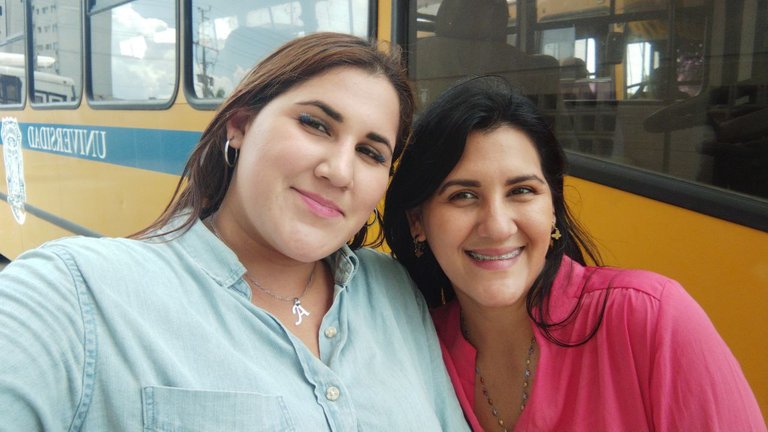 Tener a mi familia cerca es felicidad para mí, me hace tan feliz que me cambia el día, tener a mis hermanas cerca es lindo, es emocionante y siempre es una aventura, además tener a mi sobrina encima me encanta y disfruto mucho corriendo o siguiéndole las travesuras.
Having my family around is happiness for me, it makes me so happy that it changes my day, having my sisters around is nice, it's exciting and it's always an adventure, plus having my niece around I love it and I really enjoy running around or following her mischief.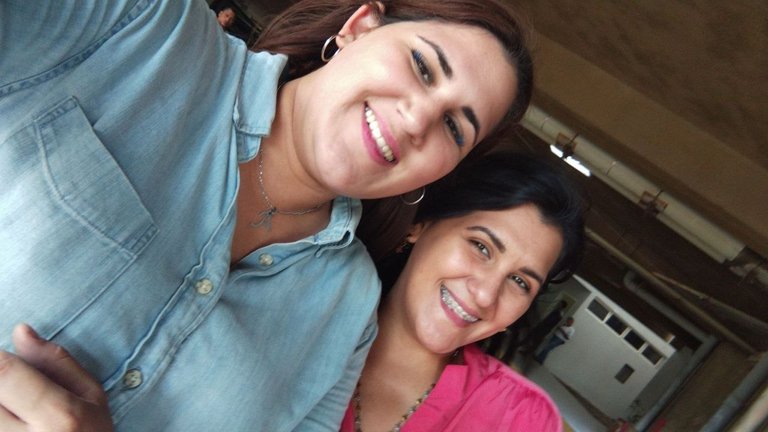 La verdad es que pasar un rato diferente y con las personas que amamos te cambia la vida, y ojala pudiera ser siempre, aunque no lo apreciaríamos de igual forma. La semana ha pasado con mi estado de animo super feliz por que ellas me cambiaron los días.
The truth is that spending a different time with the people we love changes your life, and I wish it could be always, although we would not appreciate it in the same way. The week has passed with my mood super happy because they changed my days.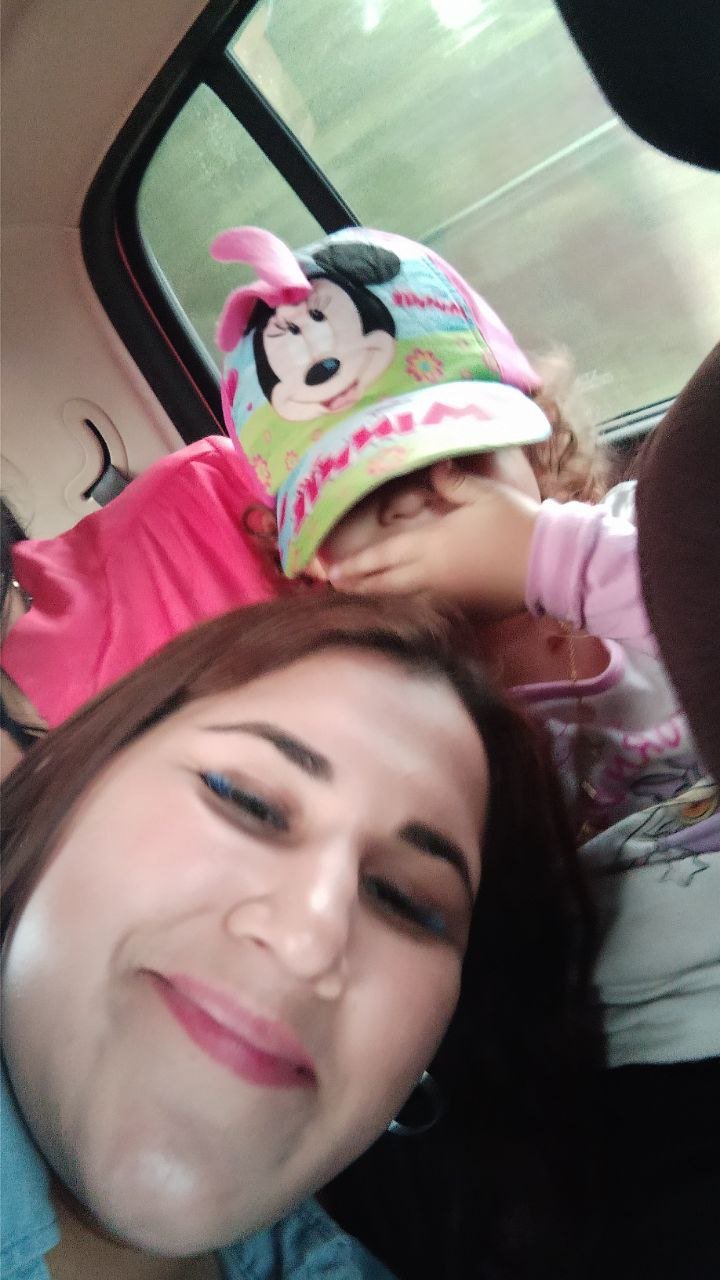 Mi hermana y yo teníamos mucho rato sin salir juntas, sin caminar un rato por un centro comercial, sin distraernos, y la verdad ojala se repita pronto, porque lo extrañaba demasiado. Ya somos unas mujeres con responsabilidades y se nos dificulta hacer lo que hacíamos antes, pero eso no nos impide desear lo y echarnos una escapadita de vez en cuando.
My sister and I had a long time without going out together, without walking for a while in a shopping mall, without being distracted, and the truth is that I hope it happens again soon, because I missed it too much. We are now women with responsibilities and it is difficult for us to do what we did before, but that does not stop us from wanting to do it and have a little getaway from time to time.
▂▂▂▂▂▂▂▂▂▂▂▂▂▂▂▂▂▂▂▂▂▂▂▂▂▂▂▂▂▂▂▂▂▂▂▂▂▂▂▂▂▂▂▂
La fotografías son tomadas por mí, con mi celular Redmi 9t y a veces con mi cámara Nikon p500. A parte de fotografías tengo contenido de: mis historias, maquillajes, recetas de cocina, reflexiones, a veces videos de viajes y aventuras, también opiniones porque mi imaginación es extensa y mi intención es crear temas de conversaciones. Mis traducciones son de Deepltranslate, mis editores son Inshot, o Canva. Un abrazo. Los quiero .
The pictures are taken by me, with my Redmi 9t cell phone and sometimes with my Nikon p500 camera. Besides pictures I have content of: my stories, makeup, cooking recipes, reflections, sometimes travel and adventure videos, also opinions because my imagination is extensive and my intention is to create topics of conversations. My translations are from Deepltranslate, my editors are Inshot, or Canva. Best regards. I love you .
▂▂▂▂▂▂▂▂▂▂▂▂▂▂▂▂▂▂▂▂▂▂▂▂▂▂▂▂▂▂▂▂▂▂▂▂▂▂▂▂▂▂▂▂

▂▂▂▂▂▂▂▂▂▂▂▂▂▂▂▂▂▂▂▂▂▂▂▂▂▂▂▂▂▂▂▂▂▂▂▂▂▂▂▂▂▂▂▂
---
---