BIBLE EXPOSITION LESSONS VIA ZOOM, 01/11/2021.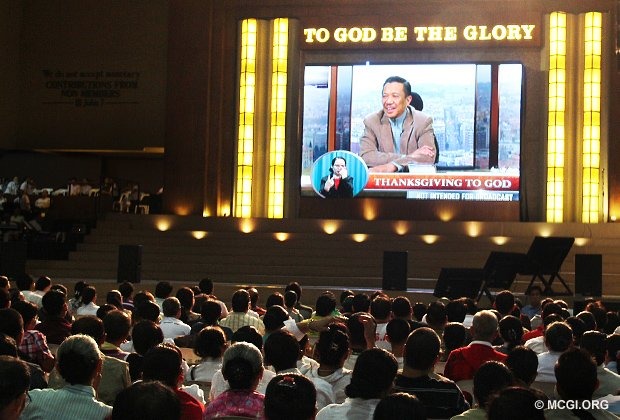 Hello,
In today's Bible exposition, I have learnt alot from the questions and answers that was held today on the zoom meeting.
I have written some of the lessons I learnt Bellow.
1
Our spiritual being is important so let us spend much time on our soul, because it doesn't die.
Matthew 10:28
And fear not them which kill the body, but are not able to kill the soul: but rather fear him which is able to destroy both soul and body in hell.
We are to fear killers, because they kill the body but not the soul.
Some of the apostles were killed but their sole lived, they had eternal life.
We should nourish our spiritual being by knowing the doctrine of God.
2
when our human bodies change and we're are judged and triumph that is when the white stone will be given to us.
Revelation 2:17
He that hath an ear, let him hear what the Spirit saith unto the churches; To him that overcometh will I give to eat of the hidden manna, and will give him a white stone, and in the stone a new name written, which no man knoweth saving he that receiveth it.
1corinthians15:51
Behold, I shew you a mystery; We shall not all sleep, but we shall all be changed,
3
God established religion and it's his commandment.
People thought all religion is of God.
1John 4:1
Beloved, believe not every spirit, but try the spirits whether they are of God: because many false prophets are gone out into the world.
Not all religions are of God.
There are false prophets who do not teach the doctrines of God.
If a religion teaches something that is not of the doctrine of the gospel then it's not of God.
Romans 10:3
For they being ignorant of God's righteousness, and going about to establish their own righteousness, have not submitted themselves unto the righteousness of God.
4
The spirit of God does not live in things made by the hand of man.
Romans 1:25
Who changed the truth of God into a lie, and worshipped and served the creature more than the Creator, who is blessed for ever. Amen.
We should worship God not the things made by man.
Act 17:24
God that made the world and all things therein, seeing that he is Lord of heaven and earth, dwelleth not in temples made with hands;
God does not live on temples made by man.
5
The spirit soul and body are three different things.
Hebrews 4:12
12 For the word of God is quick, and powerful, and sharper than any twoedged sword, piercing even to the dividing asunder of soul and spirit, and of the joints and marrow, and is a discerner of the thoughts and intents of the heart.
The word of God can separate the soul and the spirit.
1Thesalonians 5:23
And the very God of peace sanctify you wholly; and I pray God your whole spirit and soul and body be preserved blameless unto the coming of our Lord Jesus Christ.
The spirit,soul and body are three different things.
6
There are prohibitions in God's church.
In the church there must be discipline.
Daniel 9:19
O Lord, hear; O Lord, forgive; O Lord, hearken and do; defer not, for thine own sake, O my God: for thy city and thy people are called by thy name.
The things of God must have the name of God.
The church of God differ from the other churches.
Luke 9:20
He said unto them, But whom say ye that I am? Peter answering said, The Christ of God.
Jesus was different when he was distinguish by calling him Christ of God.
Romans 12:2
And be not conformed to this world: but be ye transformed by the renewing of your mind, that ye may prove what is that good, and acceptable, and perfect, will of God.
Christians don't follow the things of the world. Examples are lust of the flesh and lust of the eye.
1John 2:15
Love not the world, neither the things that are in the world. If any man love the world, the love of the Father is not in him.
Leviticus 19:28
Ye shall not make any cuttings in your flesh for the dead, nor print any marks upon you: I am the LORD.
God is our master so we are to obey what he tells us and not what the world is doing.
What is the best thing one can do to be save and to be in the true religion?
John 15:5
I am the vine, ye are the branches: He that abideth in me, and I in him, the same bringeth forth much fruit: for without me ye can do nothing.
7
If we want to be saved,we need to be with Christ because without him we cannot do anything. we need to walk together with Christ.
Hebrews 5:9
And being made perfect, he became the author of eternal salvation unto all them that obey him.
The word of God can be used for those who are not saved and those who are saved.
2Peter 3:13
Nevertheless we, according to his promise, look for new heavens and a new earth, wherein dwelleth righteousness.
The new heaven and the new Earth is the parnanent place of the word of God and the dwelling place of righteousness.
Revelation 21:27
And there shall in no wise enter into it any thing that defileth, neither whatsoever worketh abomination, or maketh a lie: but they which are written in the Lamb's book of life.
The word of God is eternal.
Thanks be to God
We are inviting you to join the Bible Readers community that study the words of God and also earn some reward by making our reactions on it. We can check this link https://peakd.com/c/hive-182074/trending
---
---