Saturday Savers Club! Week #6 April 09, 2022 ---Another week in paradise here on the Hive Blockchain--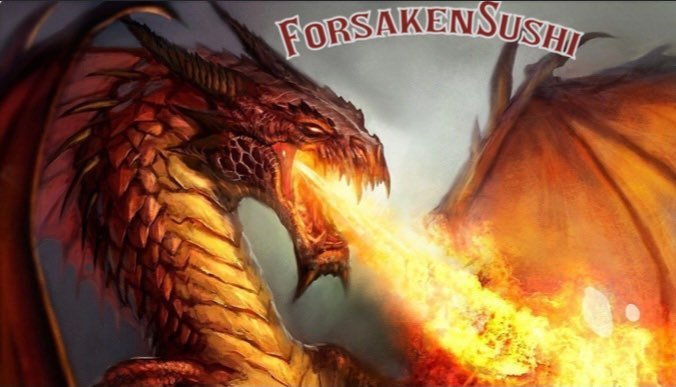 Welcome back to another edition of the Saturday Savers club. Today I am happy to report substantial progress towards my end goal for 2022 of:
- 5000 Hive Power, 200,000 SPS, 50 EDSM staked, 100 EDS, and 300 SPI.

Accumulation needed to achieve goal Based on estimate of 30 days/month, 40 weeks for 10 months for 2022:
1. Hive Power--357.8 per month=====89.45 per week===== 11.92 per day
2. SPS--------6,494.5 per month=====1623.625 per week===== 216.48 per day
3. EDSM------- 4.4 per month=====1.1 per week=====0.147 per day
4. EDS----- 9.877 per month=====2.469 per week=====0.329 per day
5. SPI----- 24.717 per month=====6.179 per week=====0.8239 per day

=====Where Did this Journey Begin=====?
- As of March 3rd 2022 when I set my 2022 goals, these were my balances:
Hive Power-- 1,421
SPS--------135,055
EDSM------- 6
EDS----- 1
SPI----- 53

=====HIVE POWER=====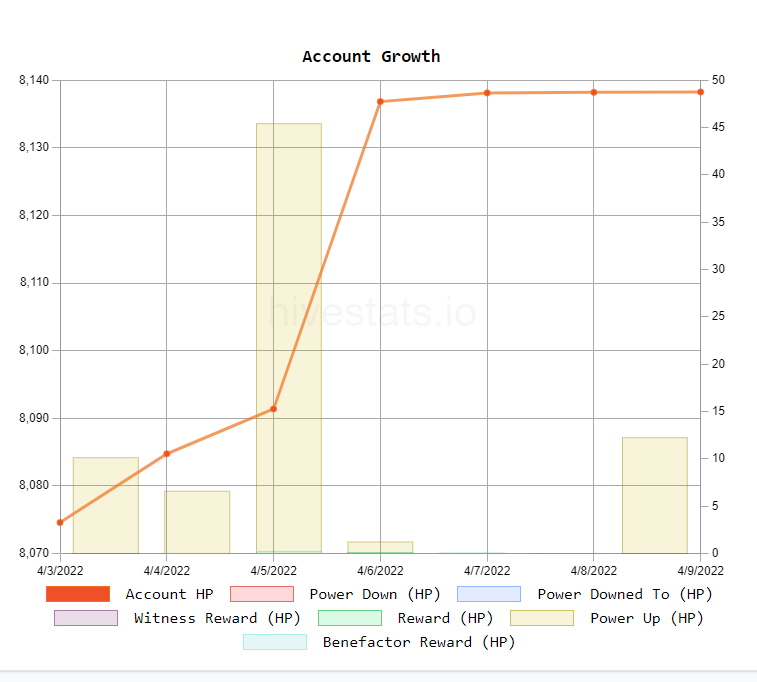 - As of right now I have reached 8150 Hive Power so I have met an exceeded my goal for the year by 3150 Hive Power! The current hive price is $0.955 USD per hive. Hive has declined a bit over 20% since our last update last week.
- I've gained a total of 84 Hive Power this week. I have continued to power up in excess of my goal amount despite the fact I have reached my goal for the year, It is likely I will continue to use my passive income to Power up hive throughout the year.

=====SPS=====
This week I gained a total of 2000 staked SPS. I now stand 19,000 Staked SPS away from my 2022 goals. The current SPS price is $0.109 USD each. SPS has declined by about half a penny of 5% since last weeks update.


I have continued feeding the liquidity pools with various tokens paired with SPS like last week. Despite this, I was able to more than double my acquisition quantity of SPS this week vs last.

I took advantages in multiple instances to use various passive token income to convert into hive and then SPS allowing me to stake all internal game sps income still and add more.

=====EDSM + EDS=====
EDSM miner position unchanged at 100 staked Miners =====2X===== my annual target.


EDS position has grown by 7.7 EDS worth approx. 7 hive. Those miners seem to be more effective this week, the luck of the Irish is with me perhaps? One can only hope.

=====SPI=====
I continue to have no progress to update regarding SPI holdings updates. In terms of the market, liquidity has improved as you can see in the picture below.

Last week there was pretty much nothing on the market with decent size cheaper than 3.5 hive or so. Now we see a decent quantity up for sale at a reasonable price.

I will be a bit patient, perhaps I will place some bids at 2.20 and 2.25 Hive in the coming days and replenish that bid as it executes.

=====Reflections=====
I have noticed that by clearly defining what my goals were here in the Hive Ecosystem, it united and sped my progress to levels I had not even imagined before. Before this program, I was just absorbing and testing every way to invest and earn that there was to compare them.

But with these goals, I was direct and resolute. This let me to realize my money habits have led me to achieve significant wealth generated in an organic manner, while earning income from my job that is 25% below the median income.

Please keep an eye out for the new periodic series I am going to begin to spread financial literacy. Believe it or not I was a teacher for a couple years and got my teaching certificate in my state for financial literacy. So I hope to spread what I have learned to people globally so that they may live more effective and abundant lives.

Make savings a regular habit. Start small, but Start Today! The earlier you start, the more time you have for your money to compound and the less you have to put in. Best wishes everyone!

See you for the next update on my savings progress next Saturday!

---
---