6 ways to grow your LEO stake on Hive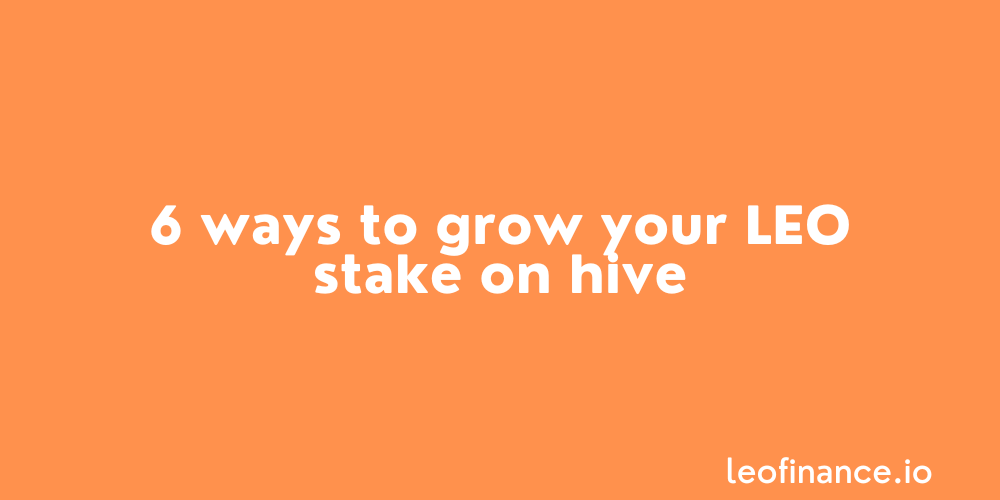 Direct from the desk of Dane Williams.
---
Whether you want to invest money or time, here are 6 ways you can grow your LEO stake on HIVE.
Have you just joined LeoFinance and now want to start growing your LEO stake?
When it comes to stacking LEO, you actually have multiple options available to you.
Sure, some will cost you money (or crypto).
But there are actually plenty of additional ways to earn LEO, that will cost you nothing more than your time.
Sound good?
Well let's dive right in and take a look at the 6 best opportunities at your fingertips and help you make the choice that's right for you.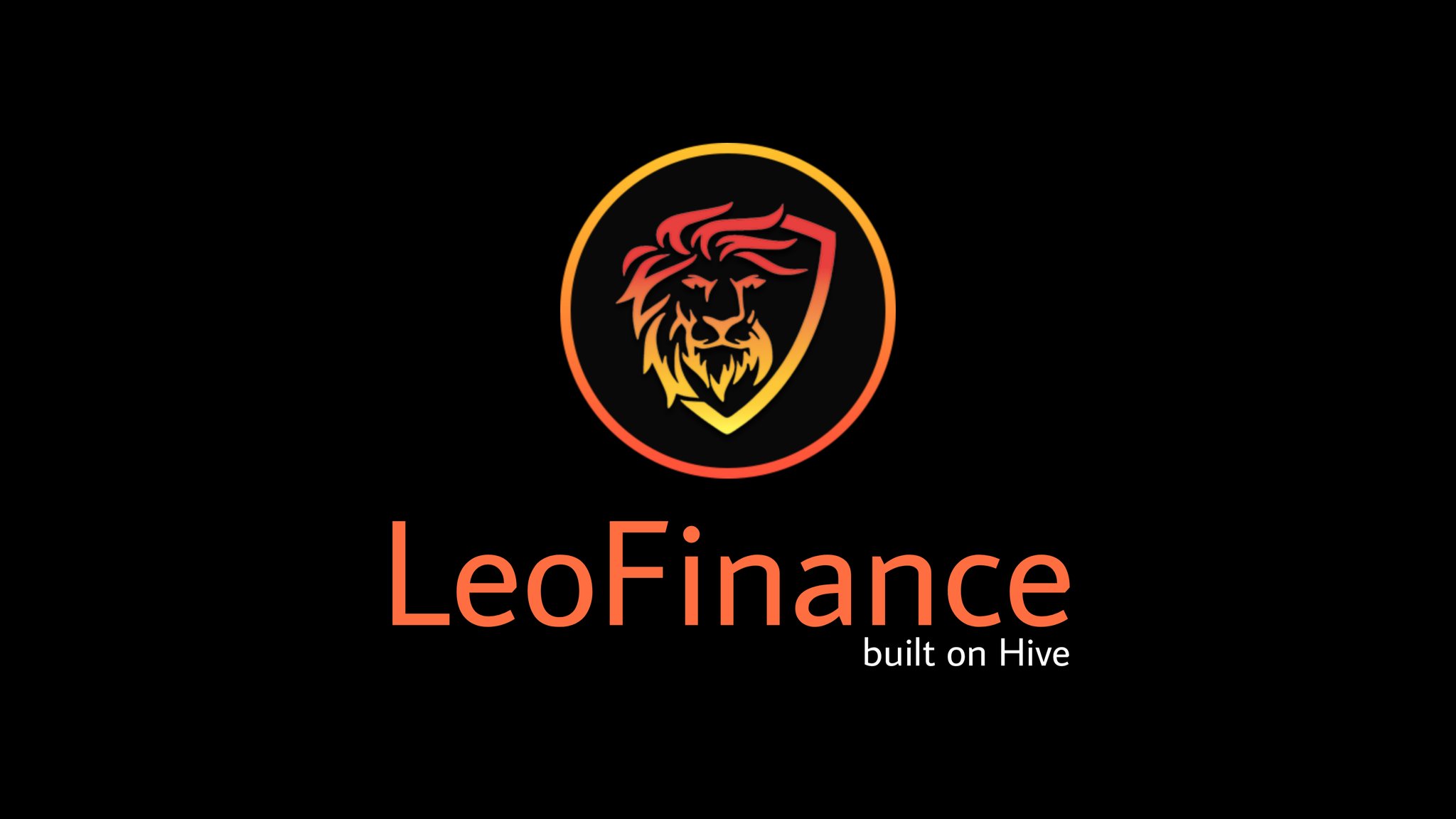 1. Buy LEO
The first and most obvious way to grow your LEO stake is to buy it.
Head to the the LEO Dex and the first market you'll be greeted with is LEO itself.
Hit that buy button.
While this option isn't for everyone, there's no denying that it's the quickest and easiest way to both grow your stake AND make a splash in the community.
"Who's that guy who bought all the LEO," I find myself asking after I see large or repeated orders going through.
"If they're also taking a stake in the platform that I have a stake in, then they're worth engaging with!"
Buy LEO and you will get noticed.
2. Earn LEO
The second way to grow your LEO stake is to earn it.
That's right, LeoFinance makes it possible to grow your stack of LEO, without ever spending a penny.
Invest your time and effort into not only creating quality content that contributes to the community, but also into engaging with others.
Leave long form comments under long form blog posts and you'll likely be rewarded even more.
Heck, you can even earn LEO by microblogging on Threads.
5c here, 25c there, all for just a few lines of text or a meme?
Umm, yes please!
3. Mine LEO
The third way to grow your LEO stake is via a process called mining.
In order to mine LEO, you need to again head over to the LEO Dex.
But this time pick up some LEOM or LEOMM tokens and ultimately stake them.
Of course as a Hive layer-2 token, you're not really 'mining' LEO in the purest sense of the word.
By staking LEOM or LEOMM tokens, you're actually competing with other stakeholders in a kind of hourly lottery to win LEO rewards.
To keep it super simple, I find that if you stake 250 LEOM, then you will average around 1 LEO per day in mining rewards.
Give or take…
Do with that information what you will!
4. Stake your LEO
Have you heard of the term money makes money?
Well the fourth way of growing your LEO stake requires you to have already bought (hey, or earnt!) LEO to work.
Just by staking the LEO you already own, your upvote gains value.
Meaning you're able to earn curation rewards from all of the blog posts and Threads that you upvote across the leofinance.io ecosystem.
I'd encourage you to check out hivestats.io and punch in some of the top LEO account holder accounts to see the yields they're generating via LEO curation rewards on their stake.
In the last 30 days, my curation APR is running at 11.5%.
Yeah, that's not bad.
Not bad at all!
5. Lease your LEO
Next up we have leasing your LEO.
As a LEO investor who also leases LEO to improve my social game, I've been known to call LeoFi the best crypto leasing platform in the industry.
But don't just take my word for it, go and check out how both leasing your LEO or leasing it from others like me, can generate a return.
You'll likely find that you are able to lease LEO at or at least close to the APRs that you can run at by curating yourself or following a curation trail.
If you can't find a lease with the terms you're looking for, simply Thread what you're looking for and someone will quickly start a negotiation.
6. Pool your LEO
The sixth and final way to grow your LEO stake on my list is to pool your LEO in a Liquidity Pool (LP).
You have the option of pooling your LEO with SWAP.HIVE on BeeSwap to earn 10% in BXT.
Or wrapping your LEO into bLEO and pooling it with BNB on Cub Finance to earn 35%+.
Both platforms are kind enough to pay those in the LEO LPs a 35%+ yield… from their own inflation!
Yep, these rewards don't even suck any value from LEO.
And with CUB finding an equilibrium price point thanks to the revenue generated by their MTB, the 35% currently on offer looks seriously juicy.
This is how Cub Finance adds value to LEO.
If you can't see the price potential for a token with the market cap of LEO that can earn over 35% yield in a stable third party asset, then you're not looking.
Or just plain ngmi…
Final verdict: What is the best way to grow your LEO stake?
Of course the answer to this question is completely subjective and there is no right answer.
Do you want to grow it fast and want to make an immediate impact in the community?
Then buy, stake and start using your LEO to curate.
Don't have the money to make that initial big splash?
Then earn your LEO by investing your time into contributing to the community and essentially playing the social game on Hive.
The point is that the best way to grow your LEO stake is completely up to you!
And once you have that initial stake, compounding that growth becomes even easier.
So seriously, what are you waiting for?
Start growing your LEO stack today!
Best of probabilities to you.
Posted Using LeoFinance Beta
---
---